Jordan and Erin's wedding in Vancouver, British Columbia
Modern Autumn Burgundy 6 wedding vendors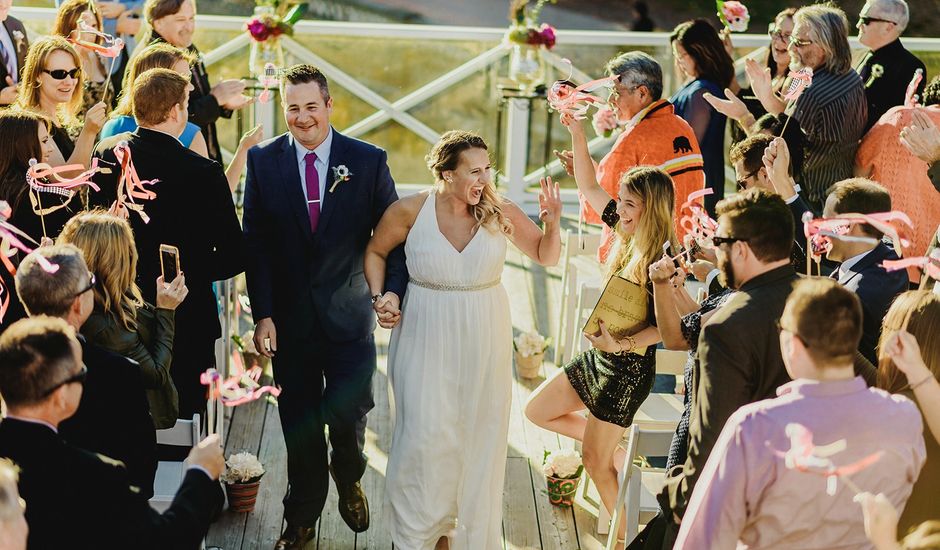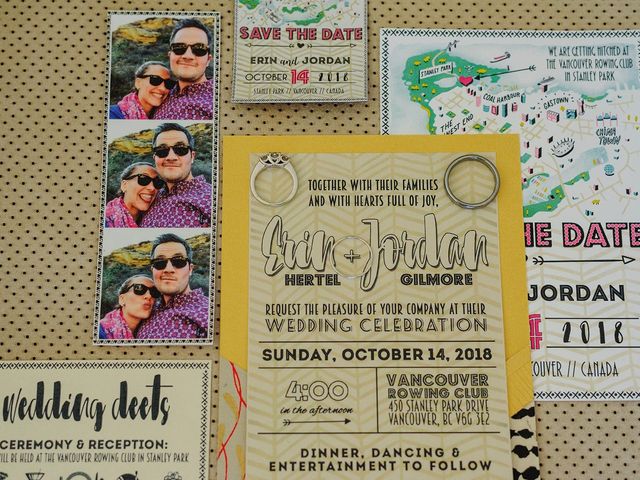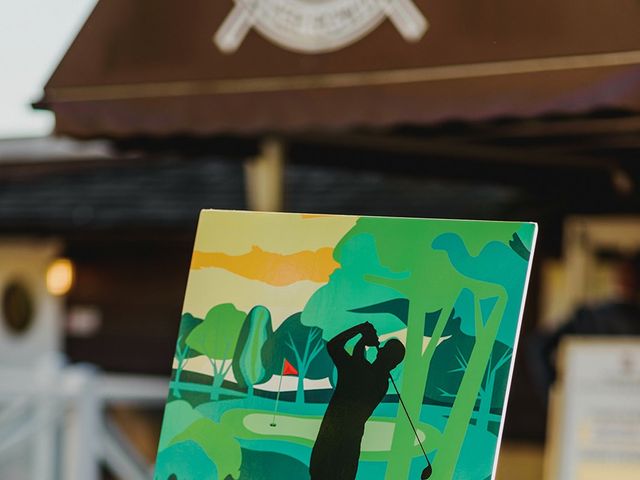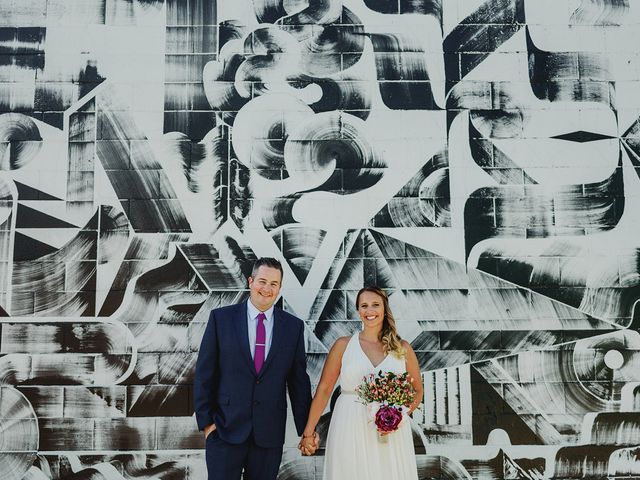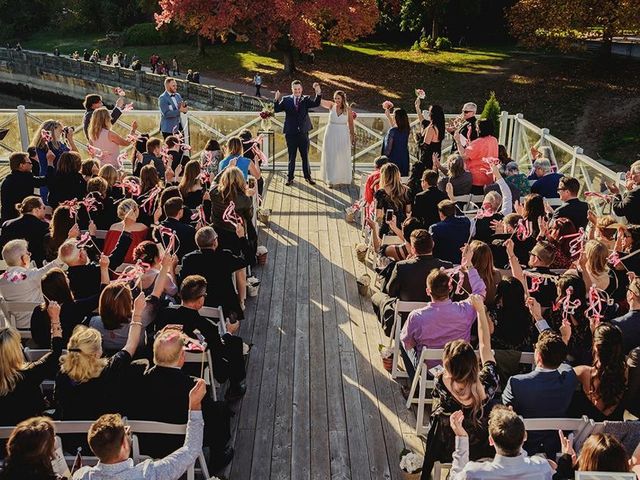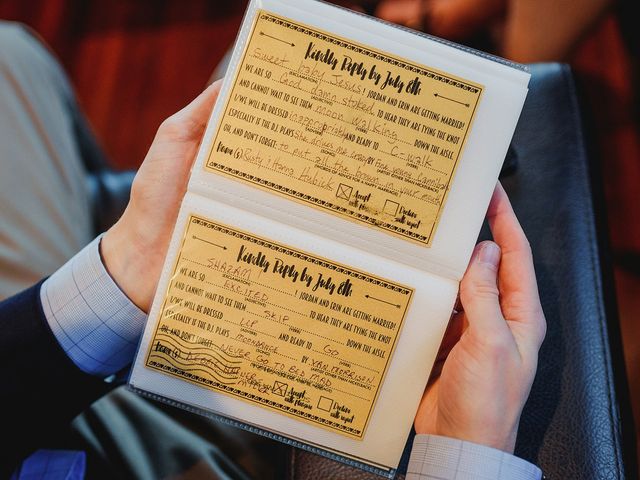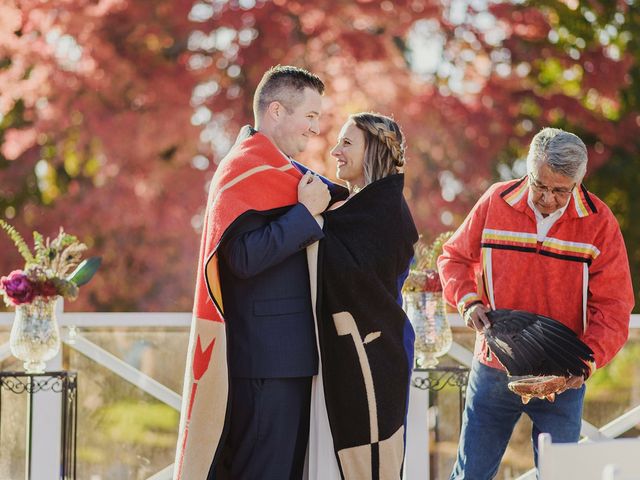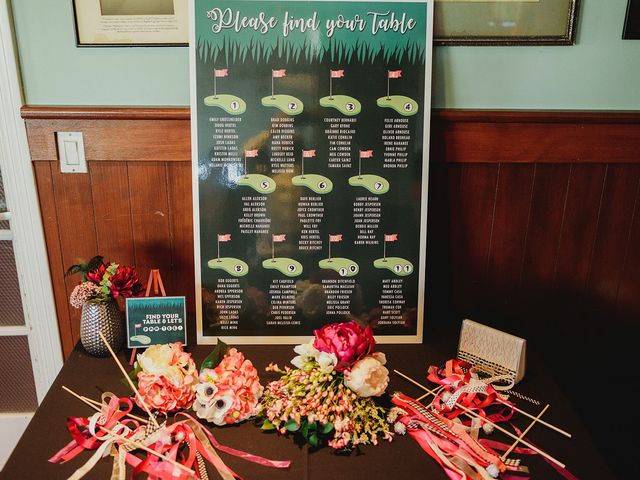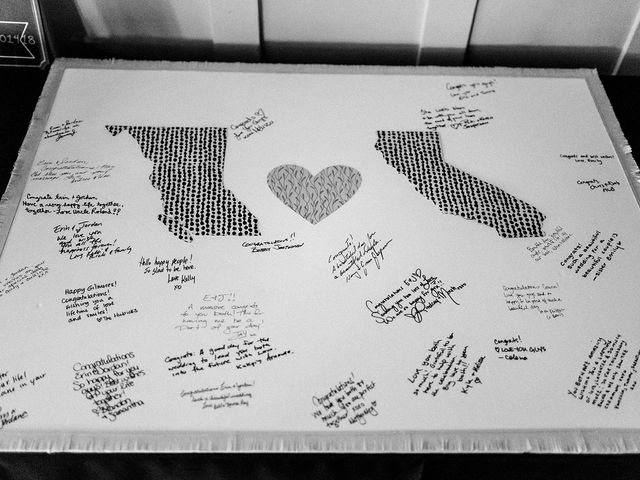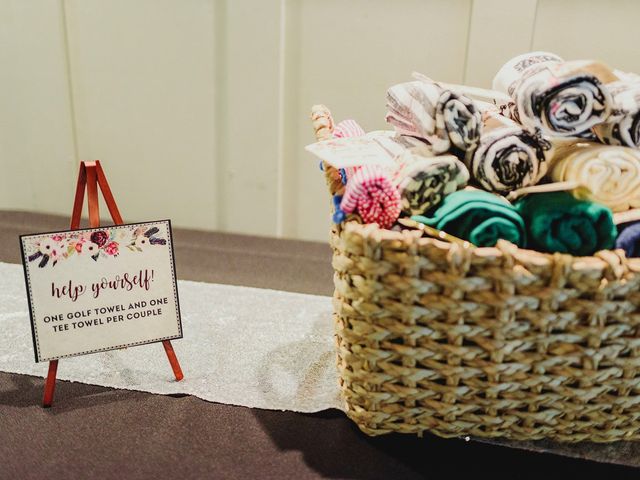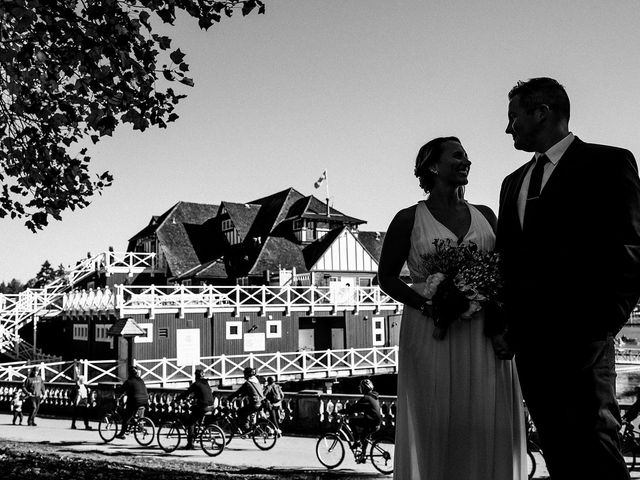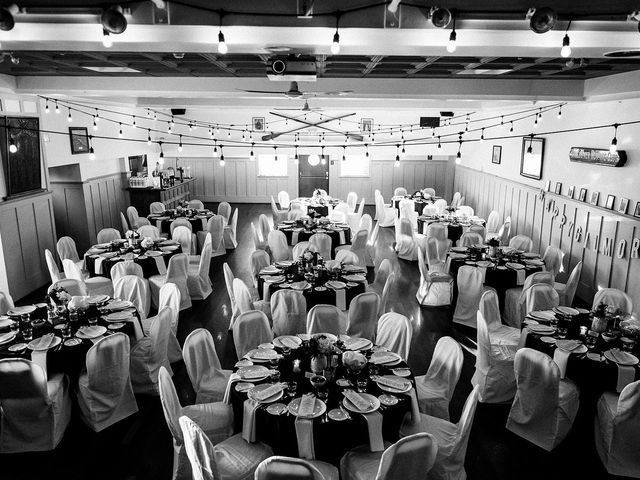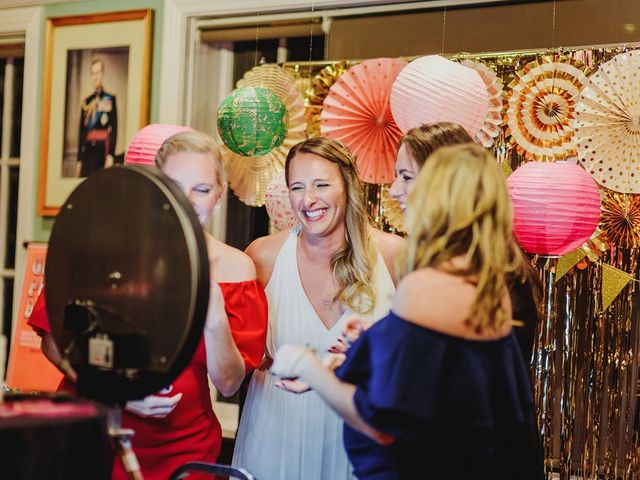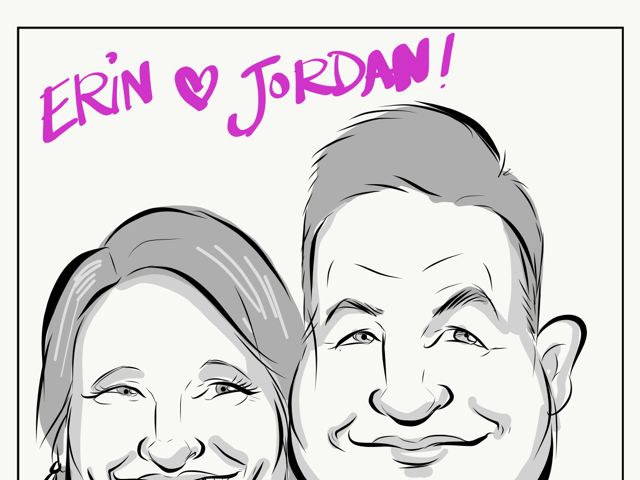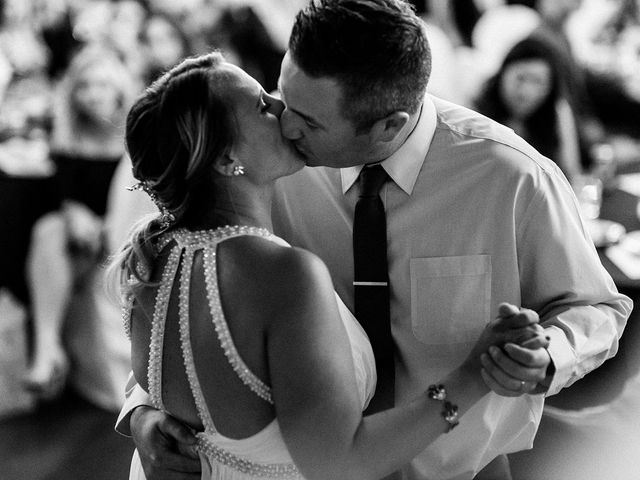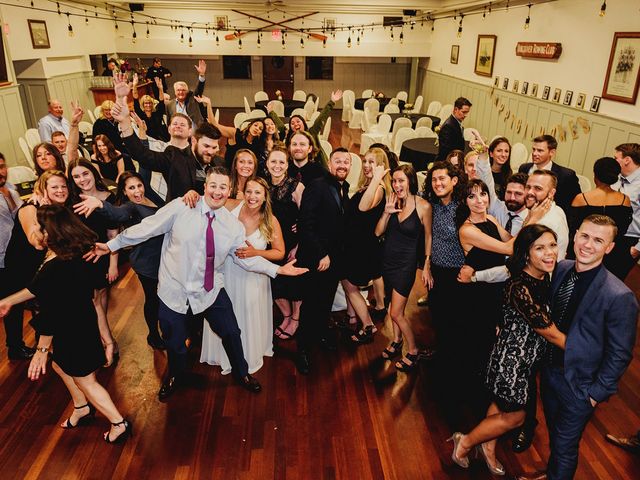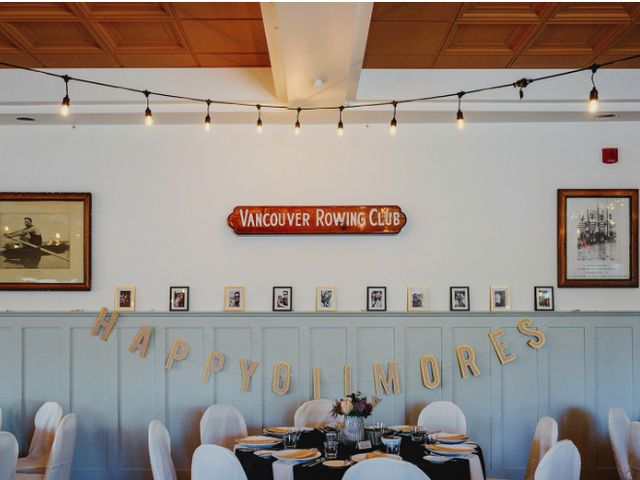 The story of our wedding
Erin and Jordan exchanged vows in front of family and friends at the stunning Vancouver Rowing Club on October 14, 2018. Flirting with rainy season, the couple got extremely lucky with summer-like weather - Vancouver shone in all its glory without a cloud in the sky - and made for an incredible backdrop for a lovely wedding.
Jordan's career as a Golf Course Superintendent led him down to Los Angeles where he could manage year-round courses, and where he ultimately met Erin. After five years of dating, Jordan proposed to Erin and they decided to host an intimate wedding up in Vancouver. Did I mention that Jordan's last name is Gilmore? Golf...Gilmore...? It was too perfect NOT to do it, so the theme of the wedding was set - HAPPY GILMORES.
Both the ceremony and reception were held at the VRC - who's staff could not have been more pleasant to work with! Guests were greeted by a sign that read: 1st Annual Gilmore Invitational. For the reception, each table was a different golf "hole," and a full spread of bite-size desserts wouldn't have been complete without mini donut holes. The DJ booth donned a sign that read: It's All in the Hips, and parting gifts were golf and "tee" towels.
Continue reading »
Guest comfort and entertainment was the couple's number one priority. Jay Lundgren, from Vancouver Officiant, officiated the wedding. His demeanor and officiating style led guests to believe he was a BFF of the couple - exactly what they wanted! During the reception, guests were treated to an incredible family-style dinner catered by Savoury Chef. The incredibly talented photographer, Sachin Khona, not only captured amazing photos throughout the day, but also set up a SUPER fun GIF booth where guests could create their own GIFs and immediately post to social media or text to themselves. Sarah, from Sarah Draws a Crowd, sketched digital caricatures throughout the evening. They were SO good, and the web gallery of images will forever be an awesome keepsake for Erin and Jordan. The party never stopped pumping with DJ BFAD on the turntables. He encouraged requests, but also knew what NOT to play to kill the vibe - everyone was rocking the dance floor till the final song (Erin's request: Today was a Good Day by Ice Cube).
Planning the Vancouver wedding from Los Angeles was quite the feat, however the couple knew they were in excellent hands the whole time. Each vendor was beyond responsive, helpful, and willing to communicate via email, text, Skype, so by the time the couple showed up, everything was flawlessly executed. One major shout-out to Cristie from Umbrella Events. She took the couple's vision and made it a reality. Second major shout-out to Felicia Bromba who did Erin's hair and makeup (and her mom's too). Felicia was incredibly sweet and uber talented. She gave Erin exactly the look she was going for!
Everyone says it, but this seriously was the best day of their lives.
Jordan and Erin's vendor team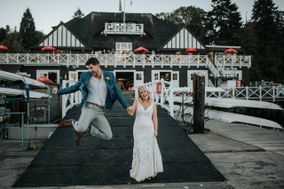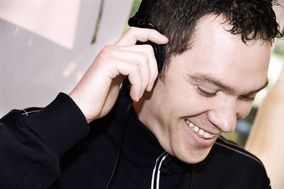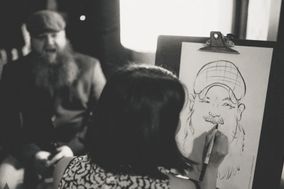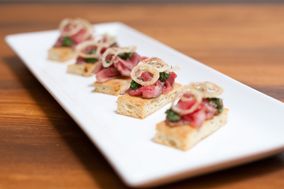 Felicia Bromba - Vancouver Mobile Makeup | Hair Artist
Bridal beauty
Other Vancouver Rowing Club weddings
View all
Other British Columbia weddings
View all
Get inspired with Real Weddings
Other burgundy weddings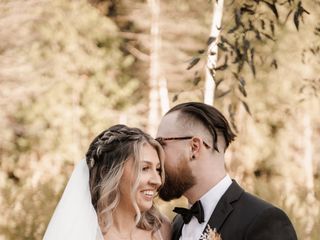 Show all
Other Autumn weddings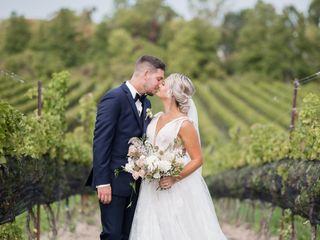 Show all
Other modern weddings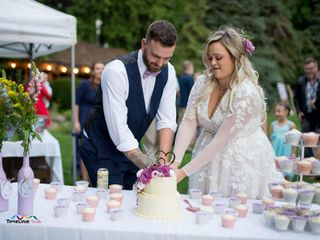 Show all