Guy and Melissa's wedding in Squamish, British Columbia
Elegant Summer Grey 9 wedding vendors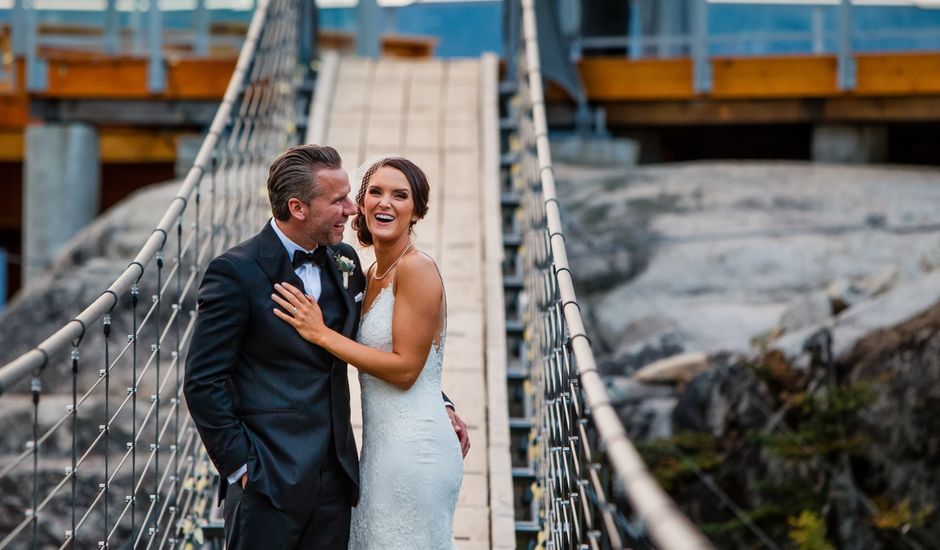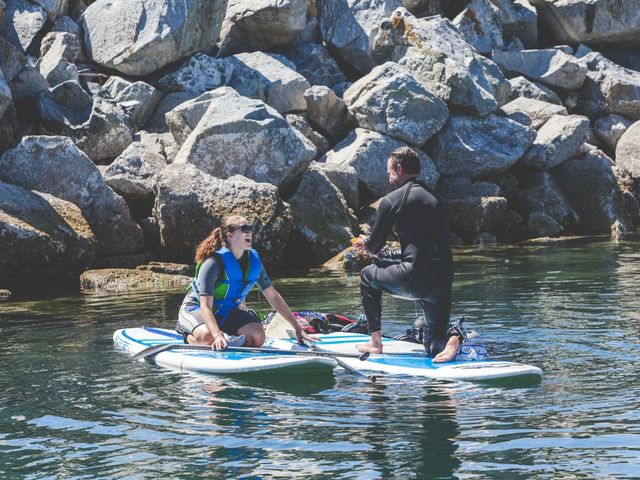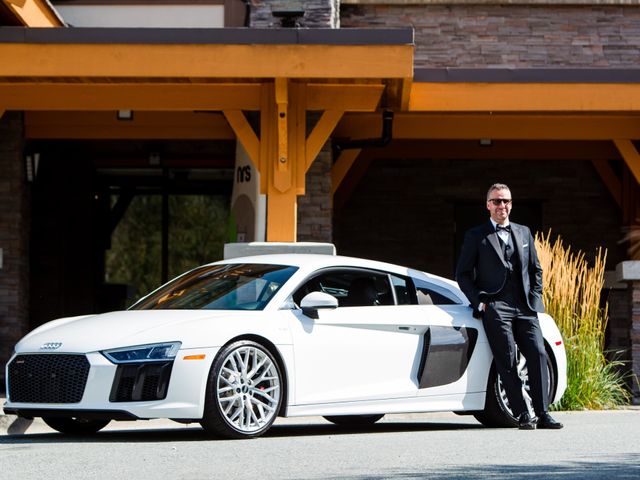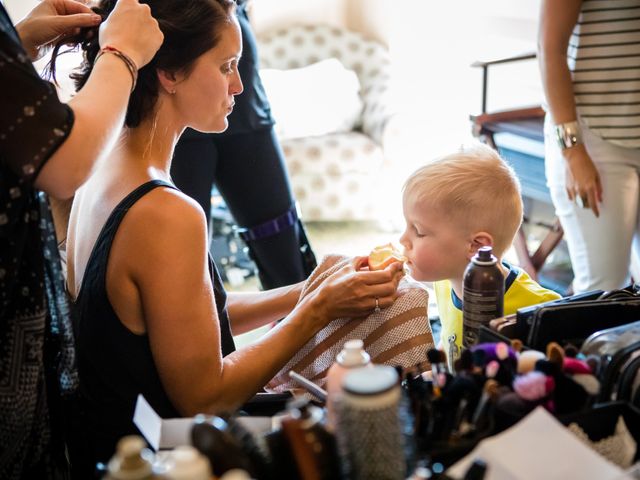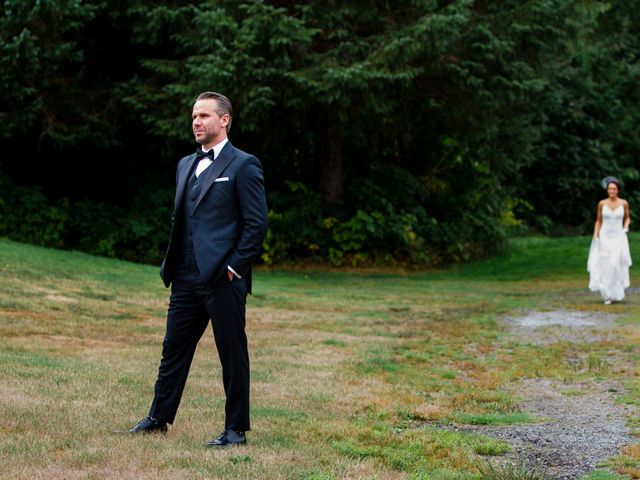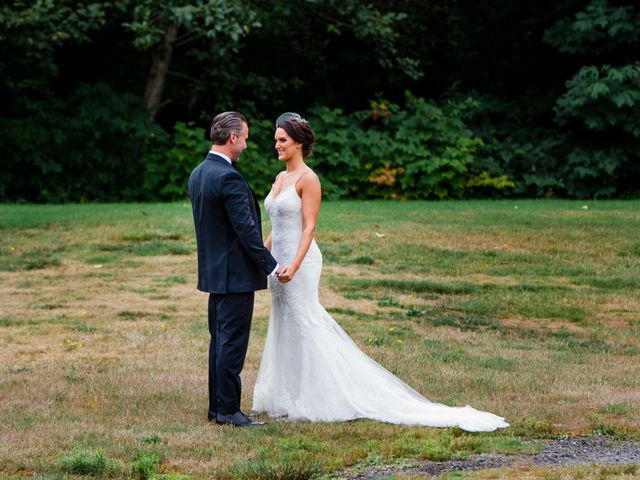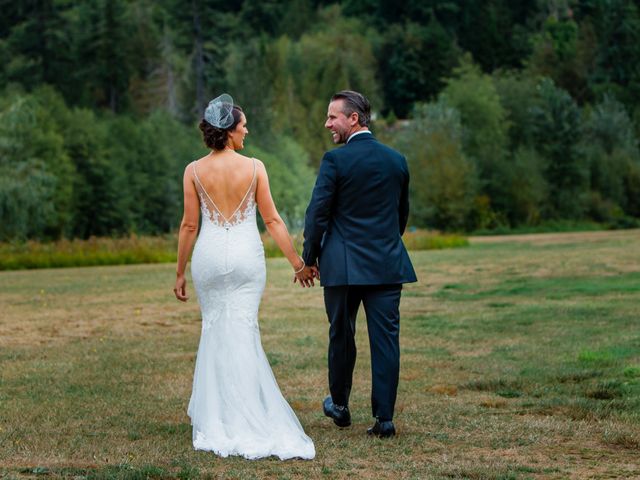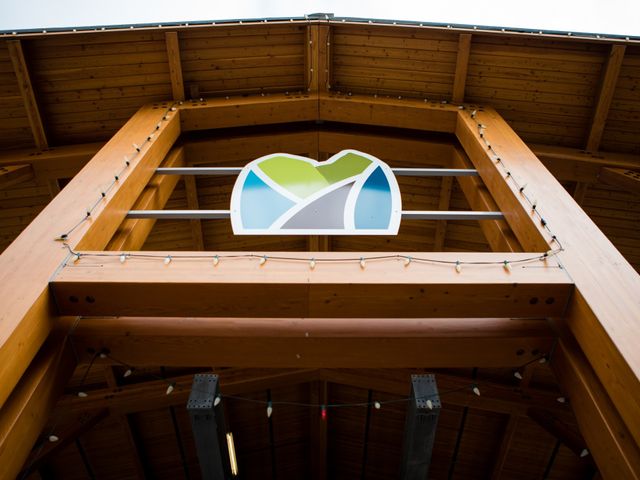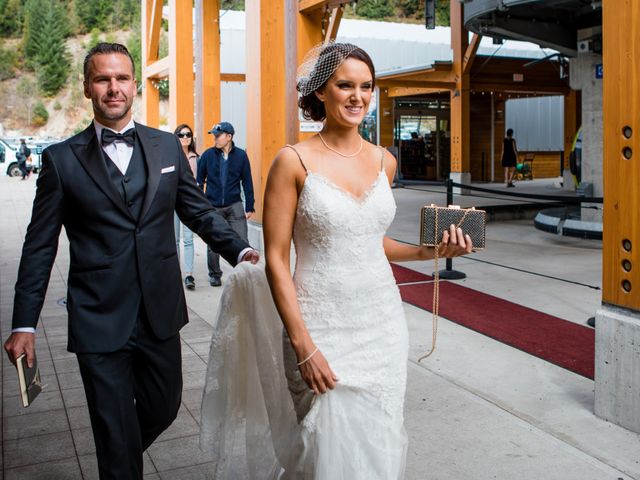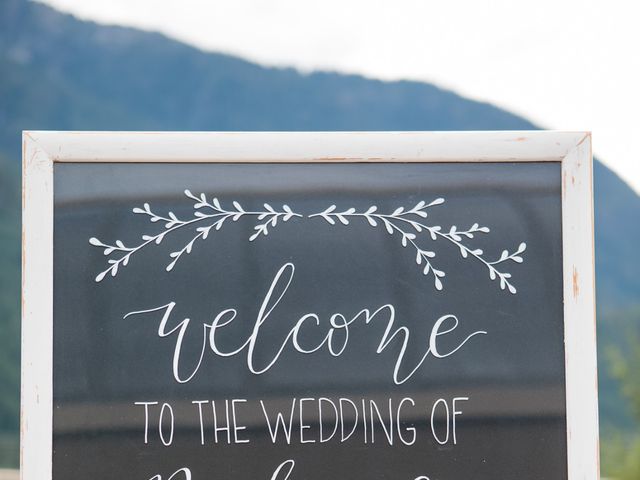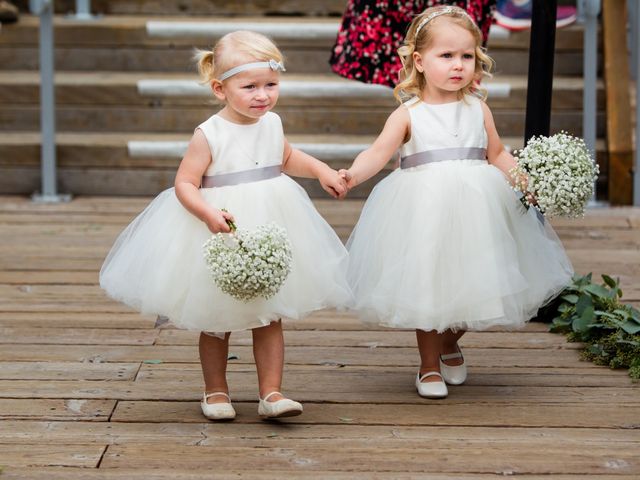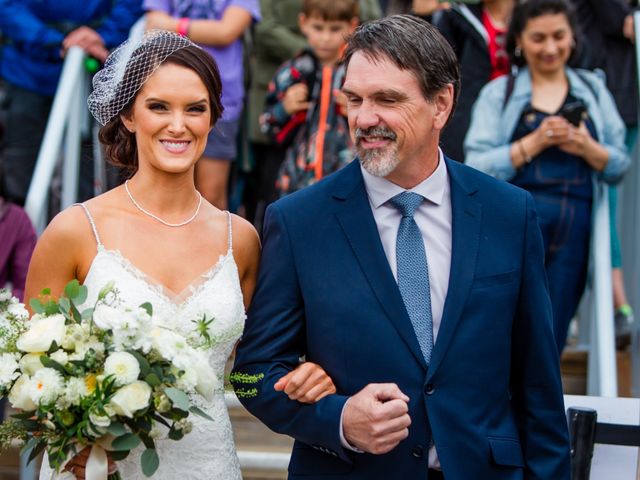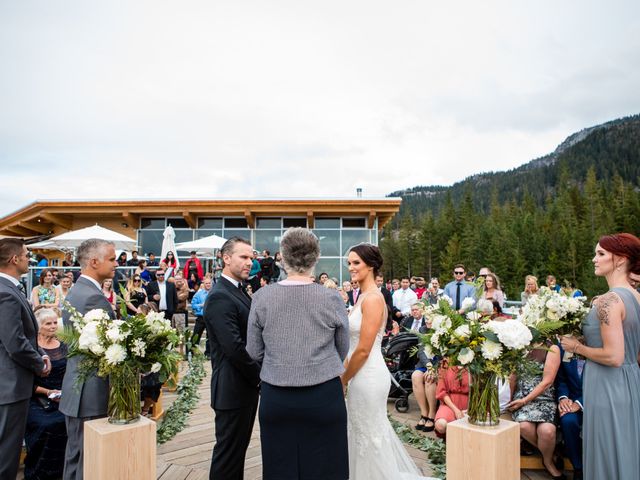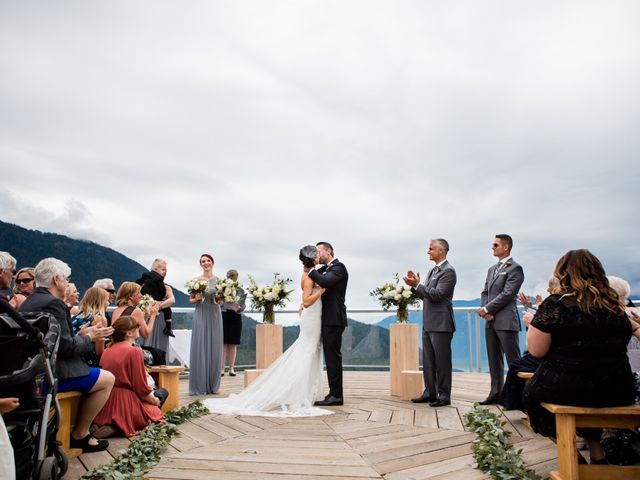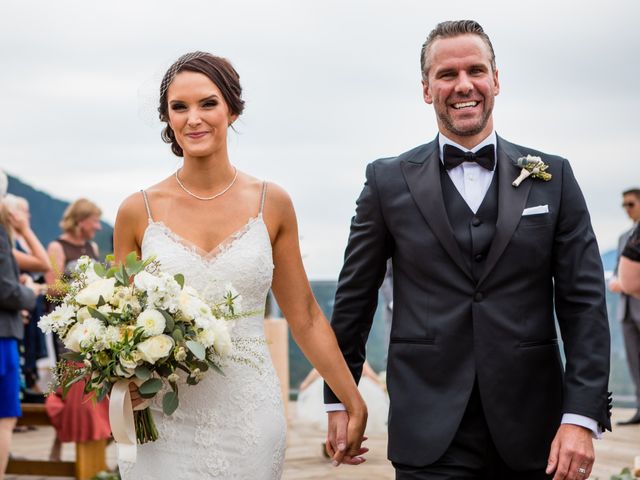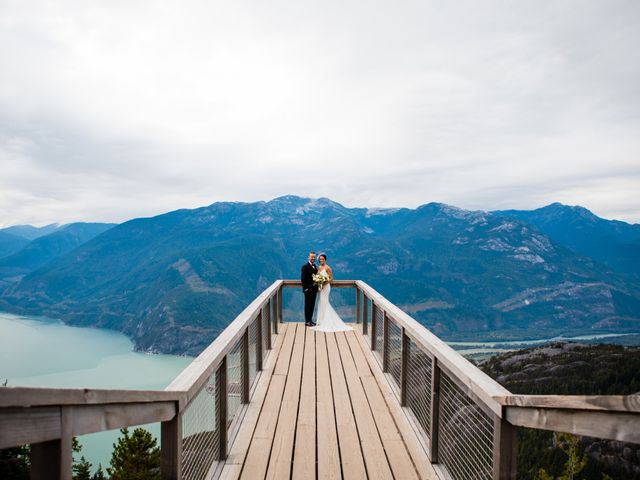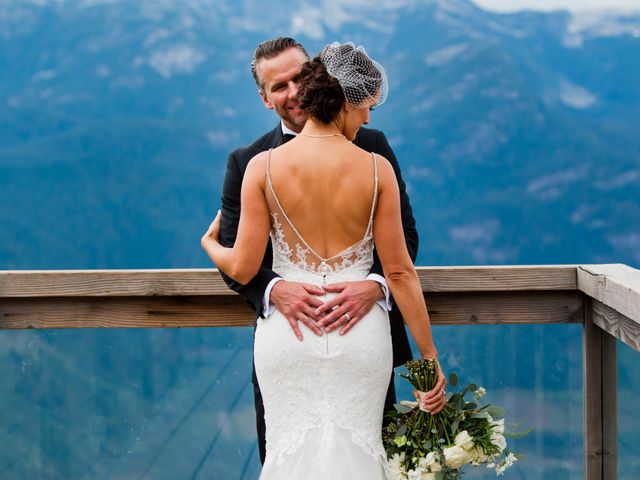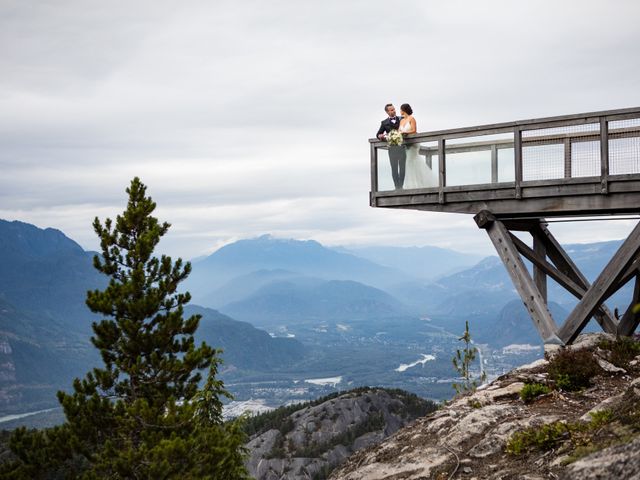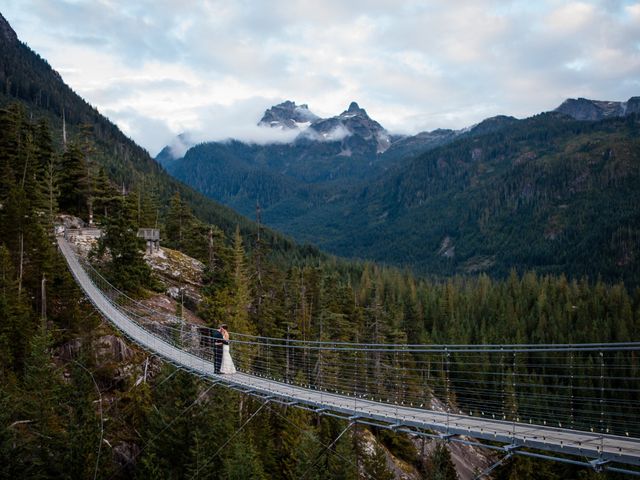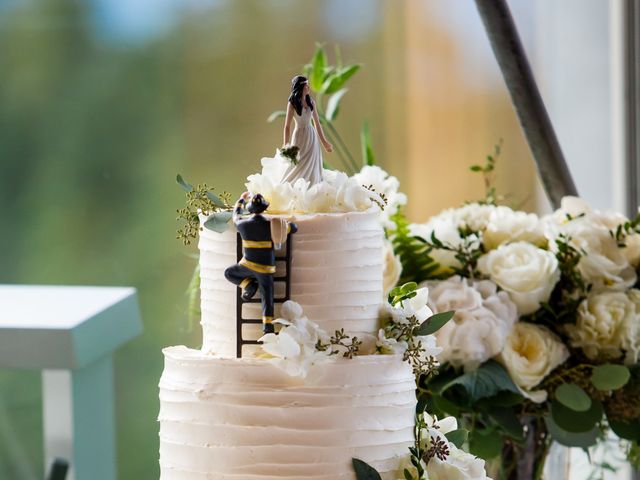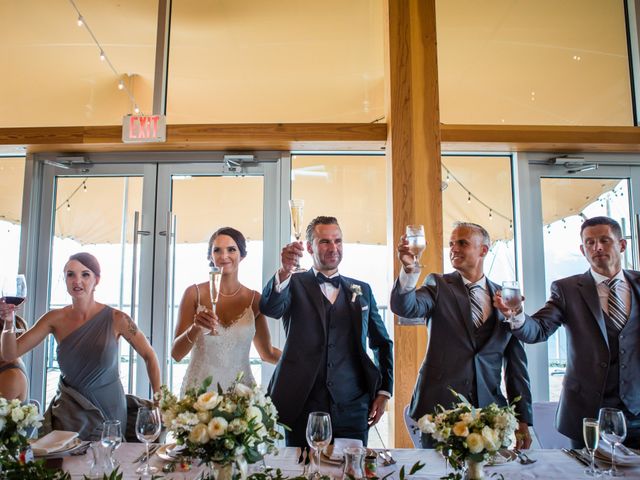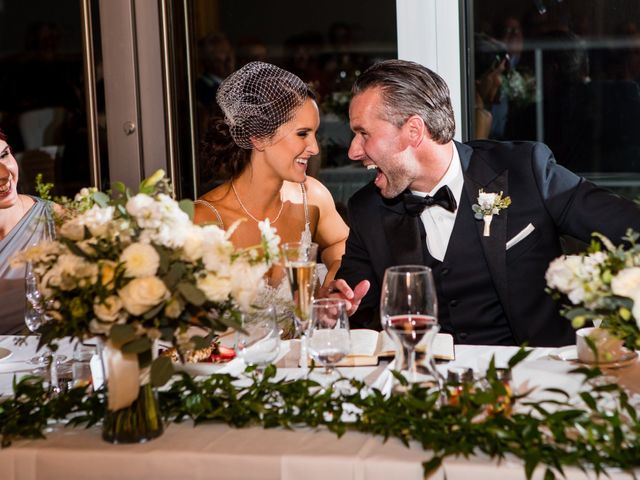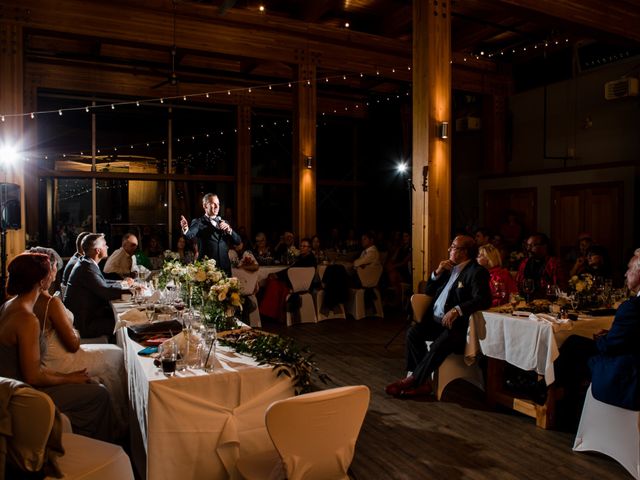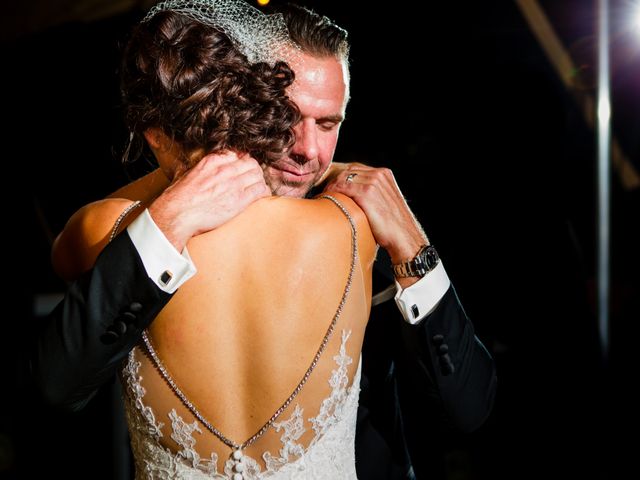 The story of our wedding
Before getting engaged, we met with the wedding coordinator at the Sea to Sky Gondola. We knew we would get married at some point, so we thought we would just check it out. We loved it and had a list of possible dates. We have a lot planned for the next year: find a new home, travel, start a family. So, the idea of having a wedding soon didn't scare us. With that in mind I tried on wedding dresses, by myself, to see if I could find something off the rack. I found three.
A few weeks later we were looking at a potential new home (which we now live in). The plan was to have lunch and go paddleboarding after. Guy is a firefighter, so he had to be at the hall by 5pm that day. I showed him a few places in Crescent Beach that I liked, he was pretty set on going to White Rock Beach instead. I had a nice lunch, Guy barely touched his food and told me he wanted to watch what he was eating (says the man who usually cleans his plate then goes for mine). I wanted to look at art, there are some great vendors who set up on the beach. Guy was still set on going paddleboarding, it was cold and the ocean had white-caps. No way, I'm out - I'll sit on the beach while you go. He started getting annoyed with me and we discovered that there were wet suits waiting for us, so I went along with it. He led us to the pier where the water was calm. We paddled around, looked at boats and Guy swam while I floated in the sun. We decided to go closer to the marina at the end of the pier, I noticed some bubbles coming up, Guy brushed it off and we continued along. A minute later we heard yelling behind us - scuba divers? We paddled over and they needed help. Guy and I often dive on vacation so I immediately volunteered Guy to help. Down he went, I chatted with a kayaker who was passing, a small crowd gathered on the pier while we waited. After a few minutes passed they surfaced, Guy wanted me to paddle over to help, he was out of breath. He climbed on the board and turned to me on one knee, ring sealed in a waterproof box. I was stunned. The whole thing had been planned to the minute, the kayaker and the divers were friends from the fire department, they had even left the wet suits because Guy knew I would be cold. He had also traded shifts so we could spend the rest of the day together.
Continue reading »
We decided our wedding would take place six weeks later. We had the venue, I had the dress, let's do it! I hired a wedding planner, Shelley at Oh Lovely Deer, and the weeks flew by. I didn't take much time off work since it was so quick - I would be completing wedding tasks over lunch and after work. My mom and two sisters came with me to the Bridal Gallery in New Westminster to finalize my dress. I tried on the three I had picked and the vote was unanimous, we celebrated with a champagne lunch and rushed to get bridesmaids and flower girl dresses. We ordered from David's Bridal and they were perfect, arrived quickly, and happened to be on sale. Guy and his groomsmen had custom suits made from Blair Shapira - they arrived just in the knick of time and were also perfect. It was fun, and stressful, and didn't really feel real.
I drove to Squamish on September 9th, my SUV packed with cases of wine, champagne, our suitcases and my dress. Guy drove separately as we were using his car to get to the ceremony. During the short trip I received phone calls from my sister and Guy's sister about every last thing that was going wrong. The ring bearers suits were ordered in the wrong size, the hotel rooms were a mess, oh and the grooms suits - well they "should" be here soon... As you can guess, everything worked out just fine, no need to worry.
We stayed at Nita Lake Lodge in Whistler the night before our wedding and on our wedding night. I thought it would be nice to be away from the guests staying in Squamish. Our room was outstanding, beautiful lake view, large sitting area, comfortable bed, and sparkling wine left as a gift. I can't say enough about the accommodations, we will be back, probably every year on our anniversary. The night before the wedding we had the rehearsal and dinner in Squamish. All of the panic from earlier in the day had been resolved, of course. Everyone was smiling and celebrating. My family was blending with his.
On September 10th my alarm went off early. I was tired from getting back late after the rehearsal dinner. I kissed my future husband and jumped in the shower. A few minutes later I was packing my dress in the SUV and driving back to Squamish. The mountain peaks were lit up with sunlight and the clouds were parting. The bridesmaids, my sisters, were the first to get their hair and makeup done. So I picked up coffee and breakfast for them, enjoyed a leisurely morning. The four of us got ready together with my nephews providing comic relief when I started feeling nervous. I practiced my vows a hundred times.
We planned to do a first look at a spot picked by Karen, our photographer. Guy is late for everything so that didn't pan out, we used the golf course behind the hotel instead. I remained calm because I had a pretty good feeling that Guy wouldn't be able to follow the itinerary for the day. It's our day, he said, we'll do what we want. I waited until it was time to go down, I see this man every day and still felt nervous for him to see me in my dress. I snuck up behind him and took a breath, told him to turn around. He is so handsome, he looked perfect, he was speechless at my dress, told me that I'm beautiful. We took photos and kissed, held each other. We joined our family, they climbed into the limo and I drove with Guy. He needed coffee and a snack, so we had to stop at Starbucks.
When we arrived at the Sea to Sky Gondola we were given VIP parking and were guided to our gondola. We rode up with the groomsmen, laughing and joking. When I saw our sign at the top I felt nervous again. Guy fixed my dad's tie and went up to the alter with his mom. My dad told me the story of the origin of the bouquet, a welcome distraction until it was time to walk down the aisle (not his first rodeo, thanks dad). I locked eyes with Guy and walked down the aisle.
The ceremony was fast, it felt like a blink. My vows were memorised and I only stumbled once, laughed, and kept going. I'm not great at being the centre of attention in a crowd, Guy made me feel calm. We signed the paperwork and took a group photo. Next we took family photos, bridal party photos and couple photos. Karen knew all of the great spots to get amazing shots. We joined the group for the end of the cocktail hour, ate a few appetizers, we were starving at this point. The dinner was amazing - we selected our wine and champagne and paid the corkage fee. Both of us being quite particular about wine. We had vegan options for part of our group, including a vegan cake. It was exactly what it should have been and more.
Our fathers and the wedding party gave their speeches, we laughed and cried. We cut the cake, Cakes by Peddy made the most decadent chocolate salted caramel cake, it was incredible. I danced with my dad, and with my husband, then with our friends and family. 91 people in the most perfect room, celebrating together. I would do it all over again, I wouldn't change one thing. We stepped away from the crowd a few times to spend a quiet minute together as husband and wife - I highly recommend this to everyone. So important.
On our way back to Whistler we stopped at McDonalds with a few of the guests. We ate cheeseburgers and laughed, had conversations with strangers. Our wedding was everything that we are, it represented our bond and our promise to love each other. It showed out tastes and style, it was everything we wanted and more.
Guy and Melissa's vendor team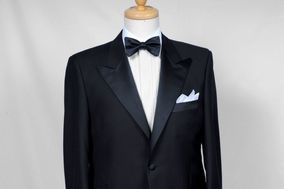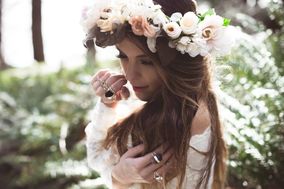 Tallevi Studios
Photographer
Montecristo Jewellers
Jewellery
Oh Lovely Deer
Wedding planning
Cakes by Peddie
Wedding cake
The Bridal Gallery
Wedding dress
Other British Columbia weddings
View all
Get inspired with Real Weddings
Other grey weddings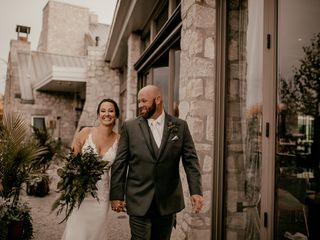 Show all
Other Summer weddings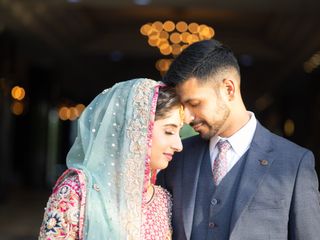 Show all
Other elegant weddings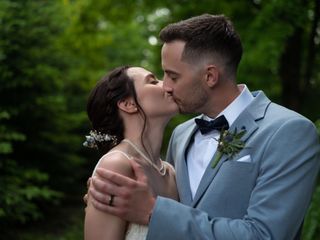 Show all