Greg and Alex's wedding in Toronto, Ontario
Elegant Summer Gold 9 wedding vendors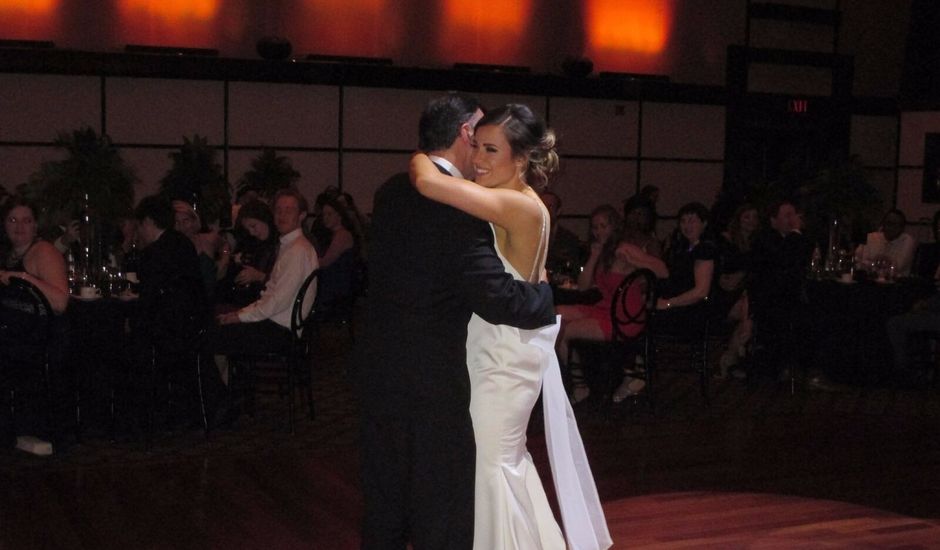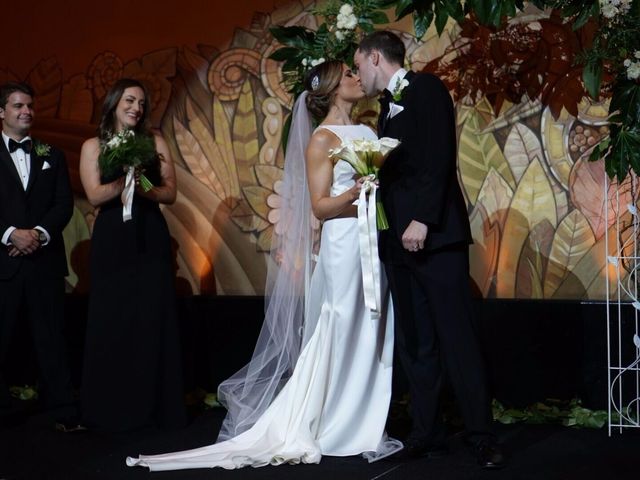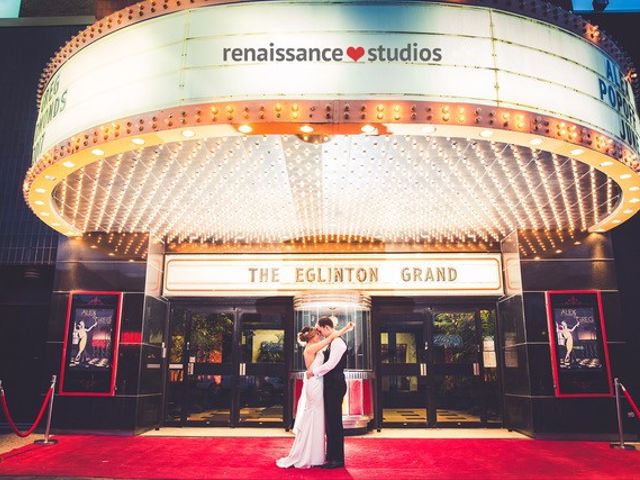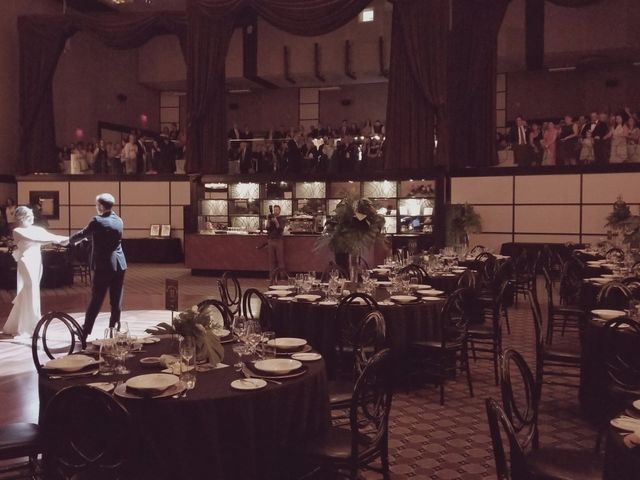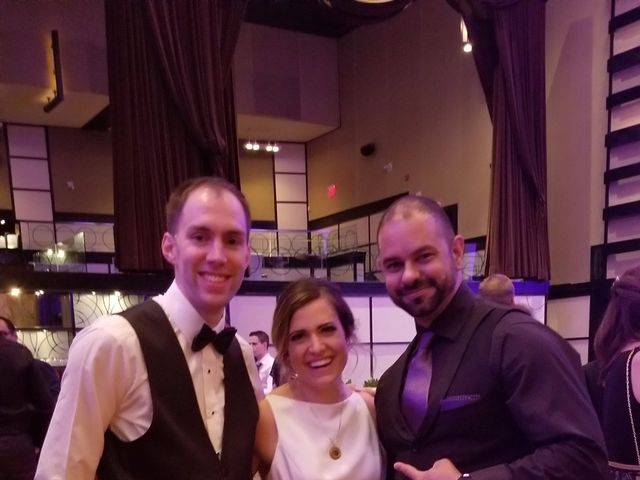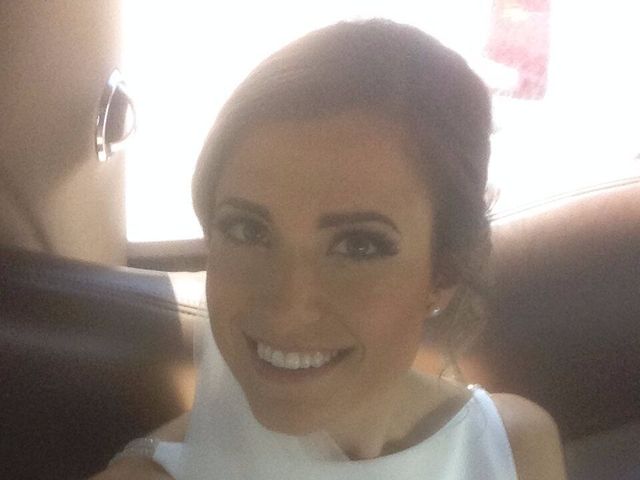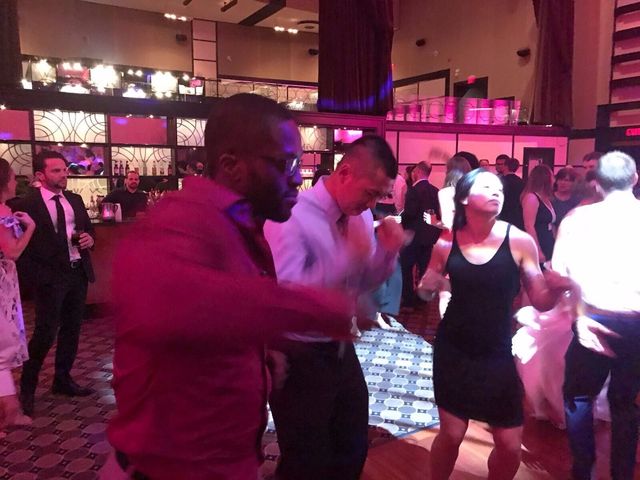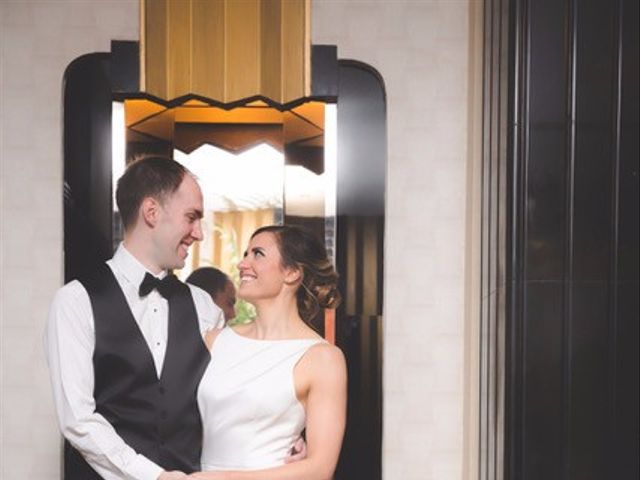 The story of our wedding
We had so much fun on our wedding day! We kept with a loose theme of 1920/30s glam (our venue was an art deco movie theatre built in the 1930s) and loved every minute of it.
We had both our ceremony and reception at the venue, with about 200 guests. We incorporated a couple of Macedonian traditions into the celebration (including a pig dance, traditional dancing and bread ring breaking) and we danced through the night. So much fun!
A recommendation I have for couples planning their wedding day: hire a day-of coordinator. I'm so glad I took this advice, because NO ONE in my family, including me or my new husband, had to worry about anything the entire day. We got to be fully present, never felt rushed, and were so happy! Leading up to the day, people will tell you that it flashes by in an instant, you'll feel incredibly rushed, and you won't get the chance to enjoy your meal. None of that was true for us. Hire a coordinator and you're worry-free. We were so present and happy, it was truly the best day.
Greg and Alex's vendor team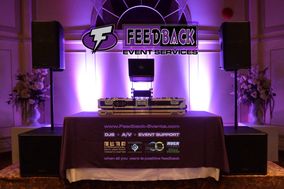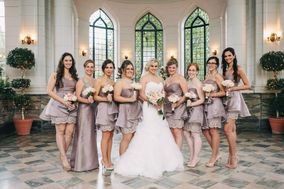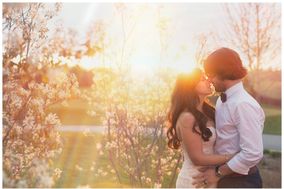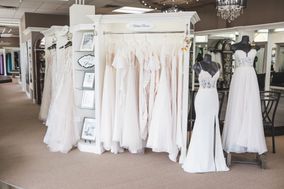 Hair by Pea
Bridal beauty
First Comes Love Weddings & Floral Design
Wedding planning
Other Ontario weddings
View all
Get inspired with Real Weddings
Other gold weddings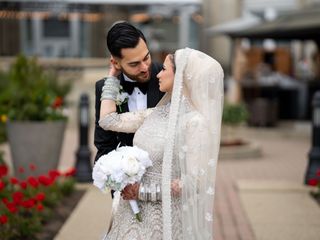 Show all
Other Summer weddings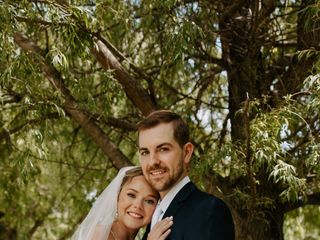 Show all
Other elegant weddings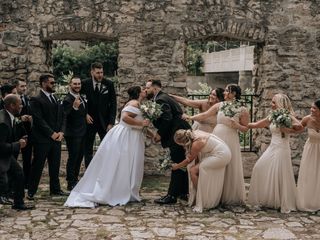 Show all