Geoff and Ashley's wedding in Lethbridge, Alberta
Elegant Autumn Orange 11 wedding vendors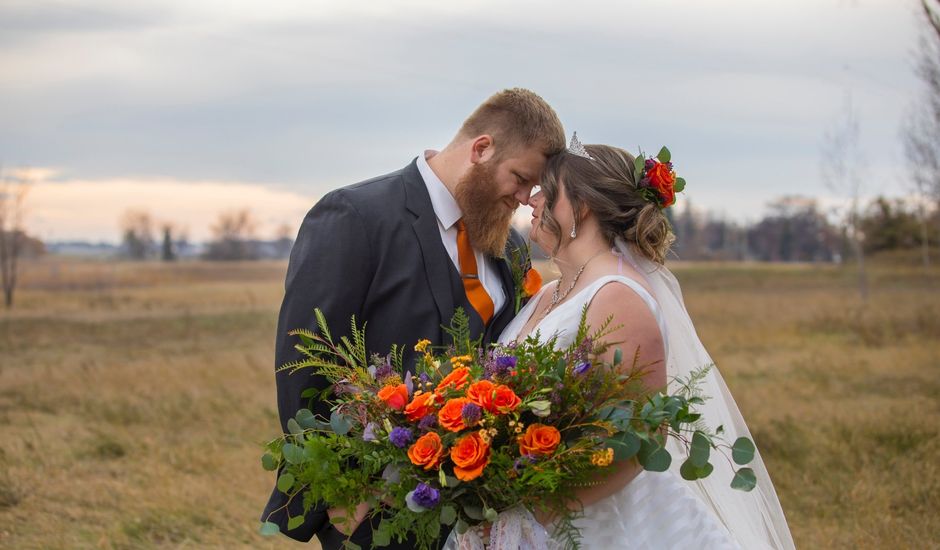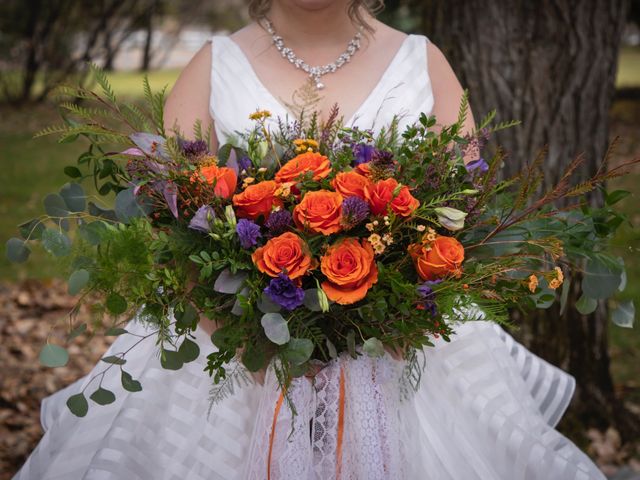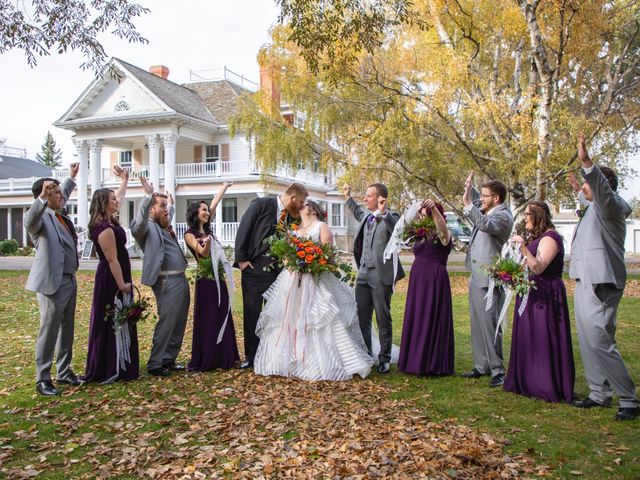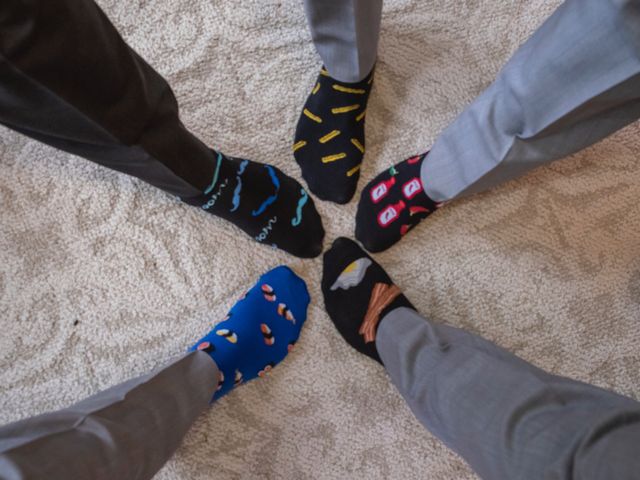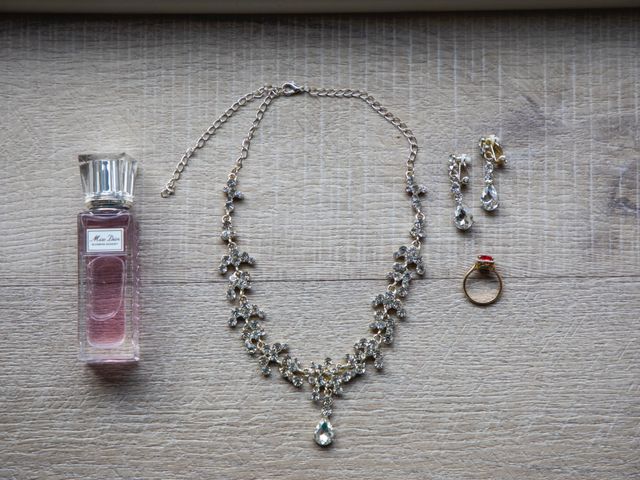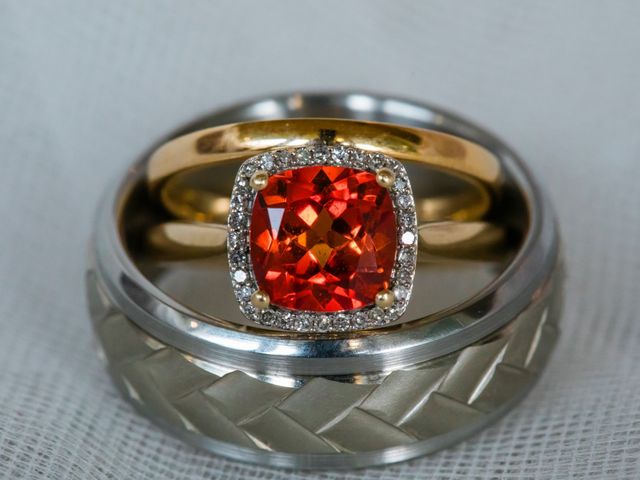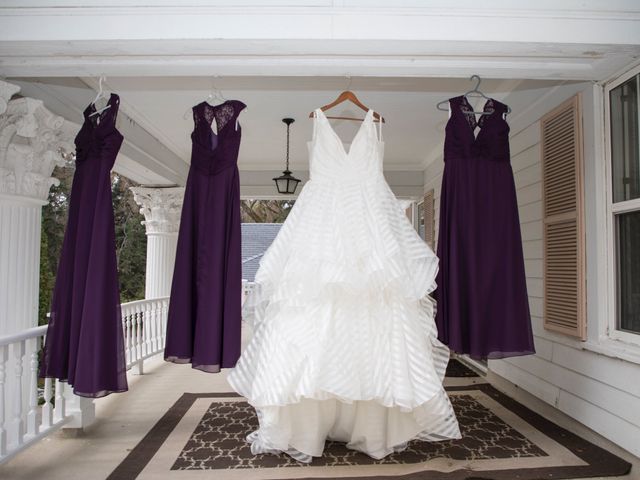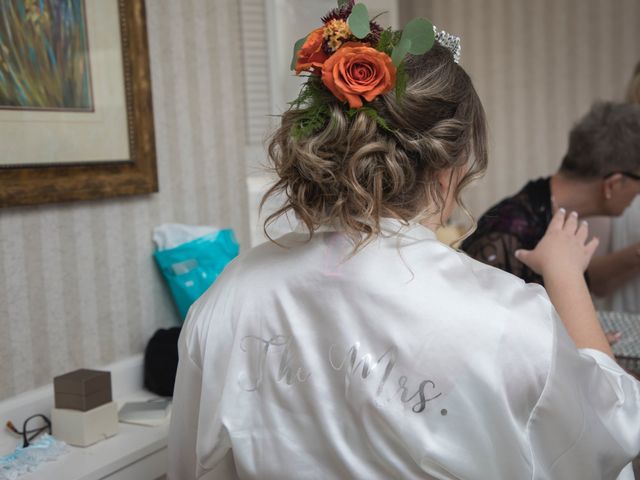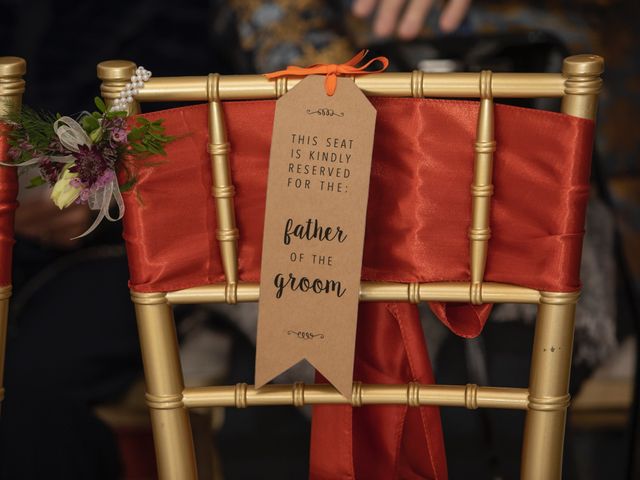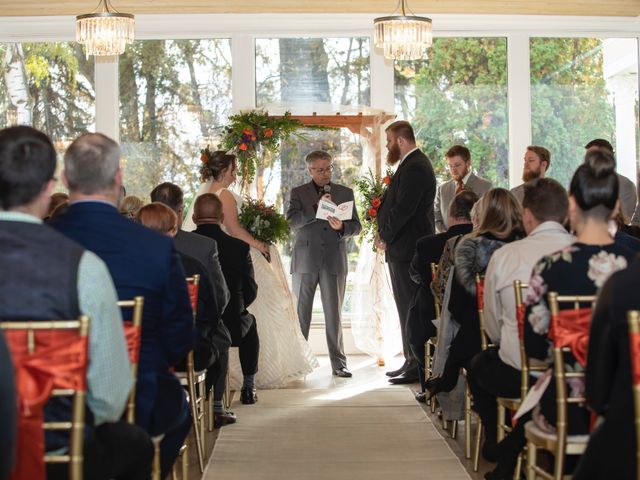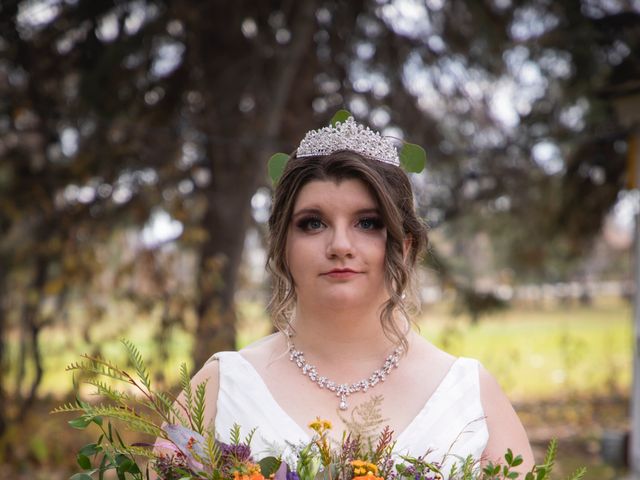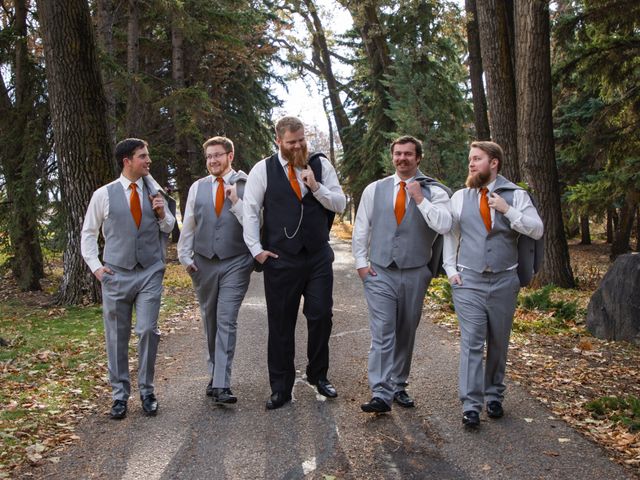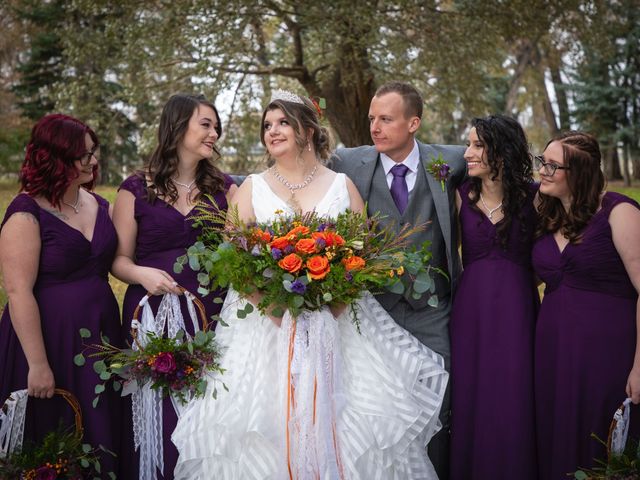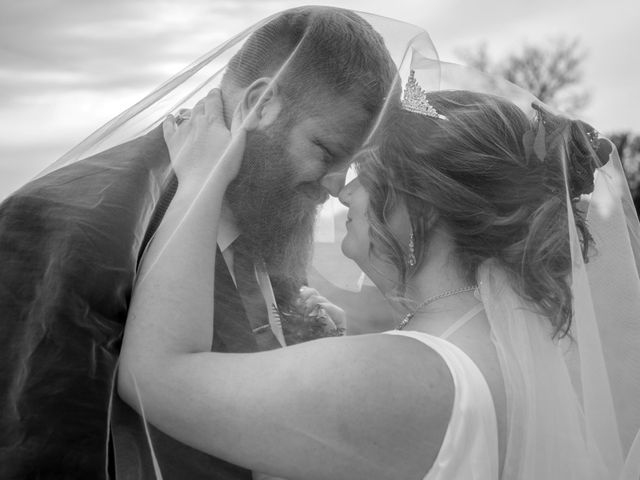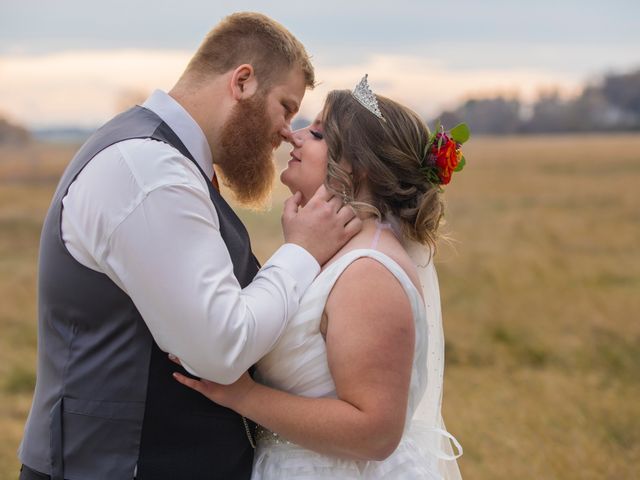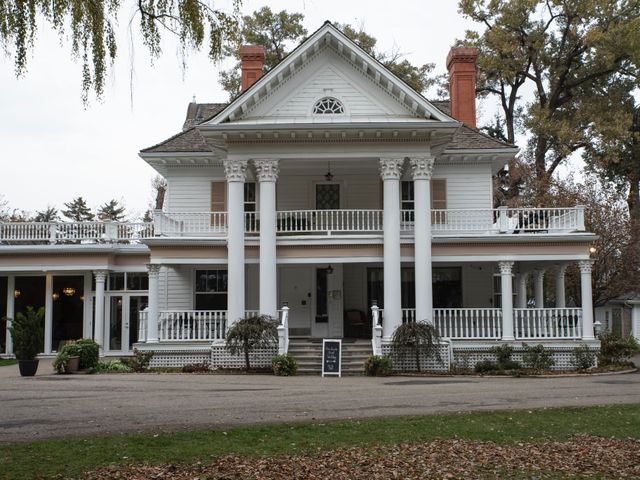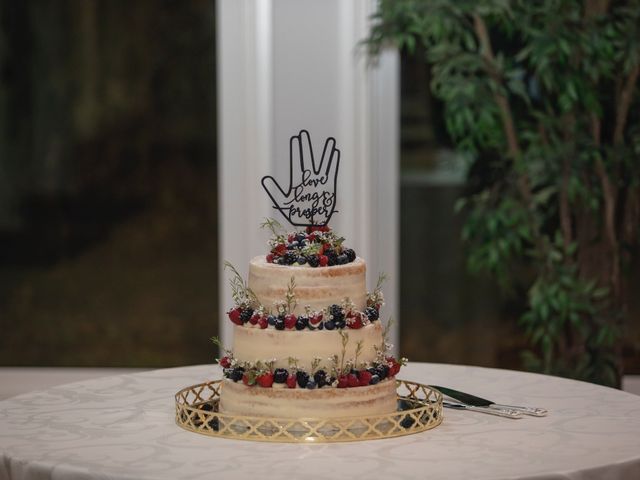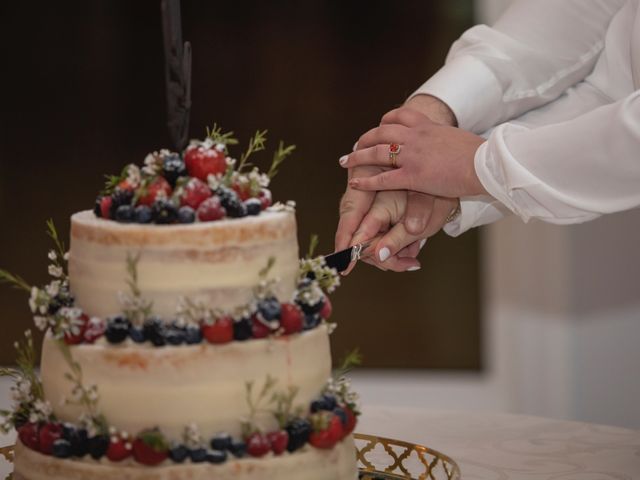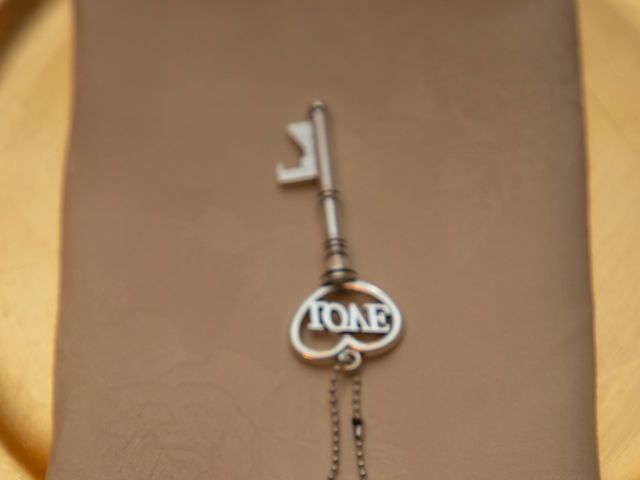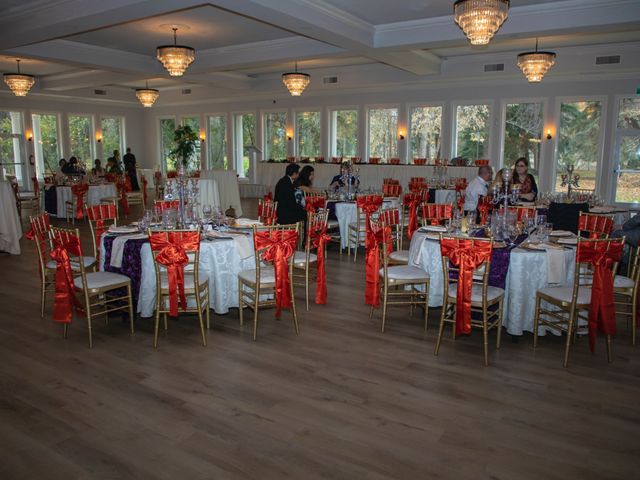 The story of our wedding
Geoff and I missed being 'highschool sweethearts' by only a few days.
We met in Grade 10, but were only acquaintances until Geoff moved away at the beginning of Grade 12. It wasn't until a few weeks before graduation that we began to reconnect online first as friends, and then potential sweethearts. When Geoff moved back after grad, we began to hang out in person and found out pretty quickly that we liked each other just as much in the real world as we did in the online one.
We were together for two months before I had to move away to University- Geoff followed me the year afterwards, but eight months was a long time to be apart! We did it, though, and absence really does make the heart grow fonder. It made Christmas, Spring Break, and all the other little trips home that much more worth it.
7 years later, we made it official and tied the knot! And it was really a perfect day. We were a bit worried about the weather, since we had a snow storm the weekend before, but it all melted. In fact, the sun came out just as our wedding ceremony was beginning. Couldn't have been better timing!
Continue reading »
We had a pretty small wedding, with only 74 people or so, but that just made it more intimate. Not to mention with fewer people we were able to offer appetizers, a full meal, dessert bar, and a late night meal for people to enjoy!
We didn't really have a theme for our wedding, but we knew we wanted elegant and classic with just a touch of modern style. We had both our ceremony and our reception at the gorgeous Norland Historical Estate Venue, an early 1900s mansion on an acreage just outside of Lethbridge Alberta, and we wanted to play up its natural and historical beauty so we didn't have to do a lot of decorating. While there weren't as many leaves on the trees (due to that pesky snow storm), the lighting was warm and there were still quite a lot of fir trees to add color to our photos!
Although, quite honestly, I would have gotten married in the middle of a snow storm with no one in attendance if it meant Geoff would be meeting me at the altar.
Geoff and Ashley's vendor team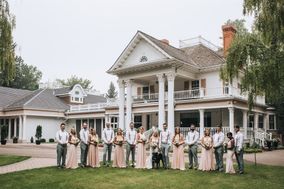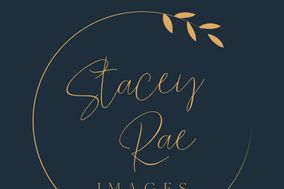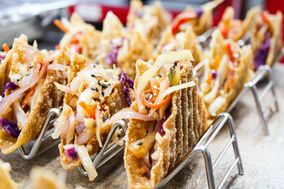 Prime Entertainment
Music / DJ
Filigree Paperie
Invitations
The Twisted Hummingbird
Floral arrangements
Ashlee Perry
Bridal beauty
Once Upon a Bride
Jewellery
Prairie Stone Catering
Wedding cake
Once Upon A Bride
Wedding dress
Other The Norland Historic Estate Venue weddings
View all
Other Alberta weddings
View all
Get inspired with Real Weddings
Other orange weddings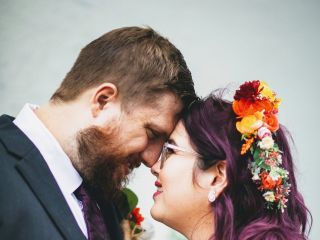 Show all
Other Autumn weddings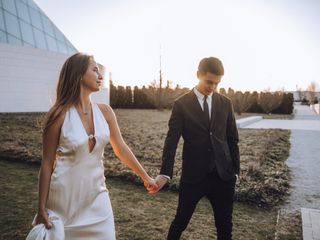 Show all
Other elegant weddings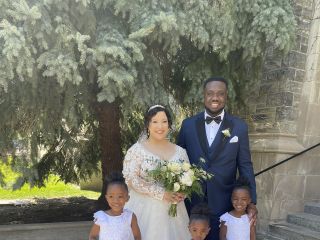 Show all