Daniel and Donna's wedding in Orangeville, Ontario
Countryside Summer Blue 3 wedding vendors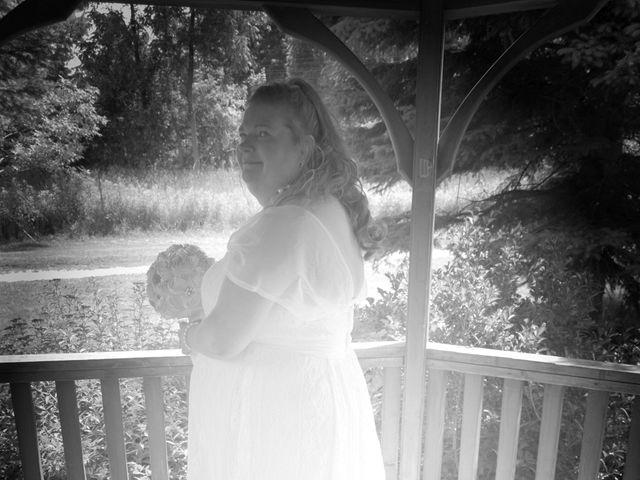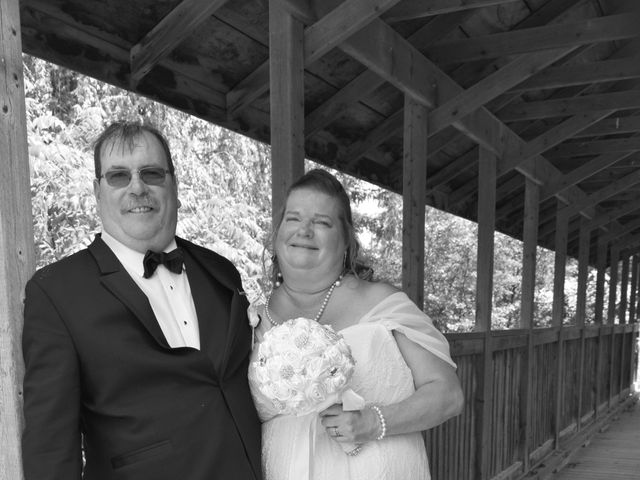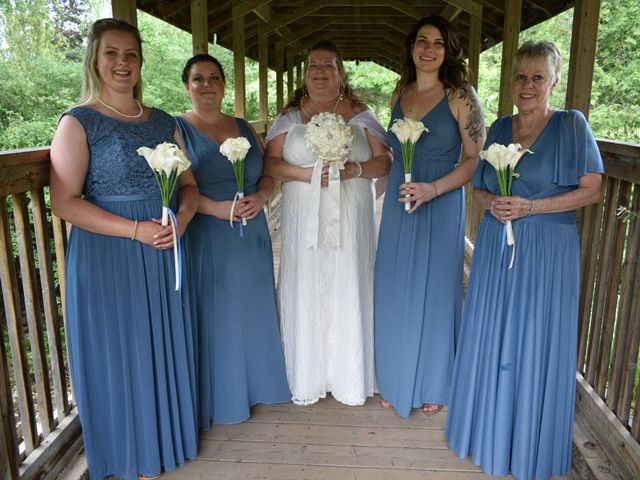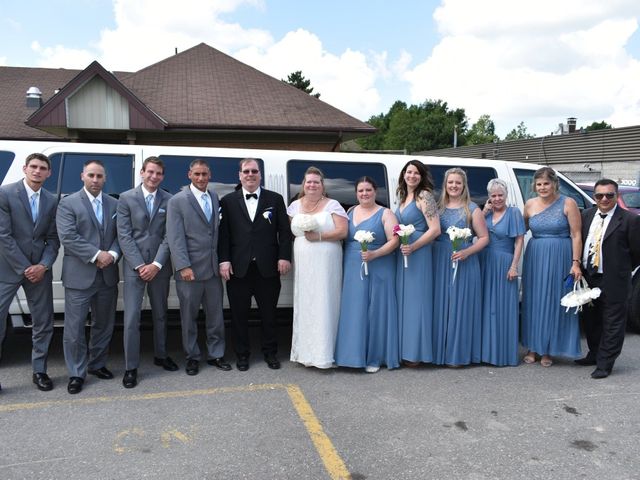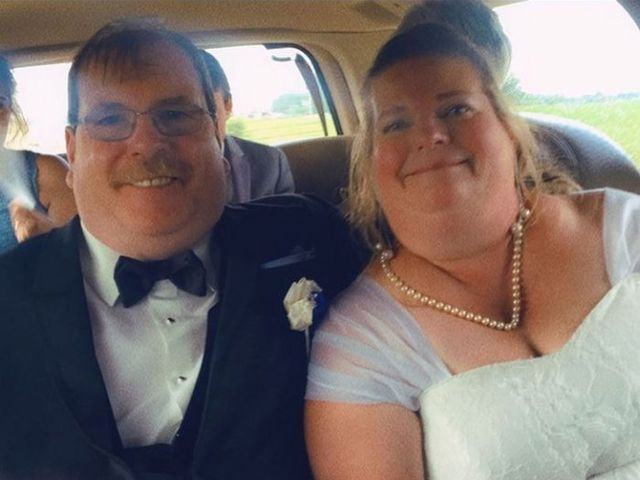 The story of our wedding
People, in general, can be funny, this is our story about how amazing our wedding turned out to be.
We got married Amaranth, Ontario – it's close to Orangeville. First, we got a call from the photographer – which happens to be my fiance's niece – there isn't going to be a wedding, oh there are thunderstorms, heavy rains. It really didn't matter, our wedding was happening regardless. The groom and his party got ready nearby, I was getting my hair done, the girls were getting ready – this was the day I've been waiting for, 1-2-3 breathe, everything was going great as planned.
Our limo came early, the weather was just great. The groom and his party were at the Ceremony helping guests to their seats. Of course, by this time the weather turned to be nice and really hot. It was time... we were on our way to Sweet Peas, and all I could think of was how one individual would want to have cancelled our wedding which, by the way, would never have happened because of some rumour of the weather. In the Limo, we were all laughing and having a great time, I just say thank you for the drinks we had on the way down. Finally, we made it and were told that we needed to wait because not all the guests were there. I said "no". I spoke with one of the groomsmen and said: "Tell the Minister it's late as it is and we only have the Limo till 4:30ish". We started shortly after.
Continue reading »
Everyone... all the men were so handsome and the ladies beautiful in all the ways possible. When my girls were finished walking up the aisle, my sons each took one arm "Mom you can do this". I almost started crying – who would have thought my adult sons would be walking me down the aisle to the one man that completes every little thing in being me. As the music started "Here comes the Bride", I thought how lucky I was to have such handsome sons. It meant so much for them and myself for such a wonderful event to be happening. We finally made it to where my groom was standing. He looked out of this world. He looked at me and I saw some tears of joy. Smoothly as pie, everything went.
We drove away after taking photos with guests. To our next journey - the wedding portraits. It did spit a few drops of rain, then the hottish day went on. It was one of the hottest days I will ever remember, but the photos are beautiful. After all the sweating, we went to the reception which by the way has no air conditioning, which made it even hotter than being in the sun. We had fans going (plug-in ones) and the windows open. One of my besties Jeannie Paradis runs and operates Sweet Peas Mud Bog with her family, of course. I just love her so much for having our special wedding day at her farm and thankful for all the kind words and speeches. Our food, drinks, family and friends all made everything so special – everything turned out great. Thanks to all that made our day what it is TODAY.
Daniel and Donna's vendor team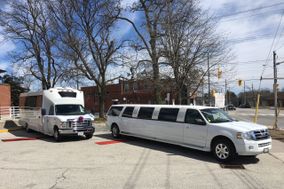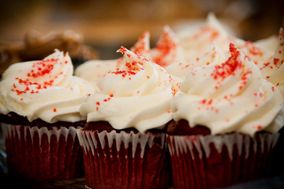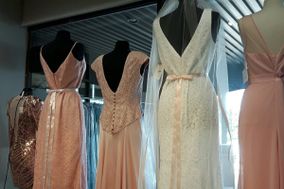 Other Ontario weddings
View all
Get inspired with Real Weddings
Other blue weddings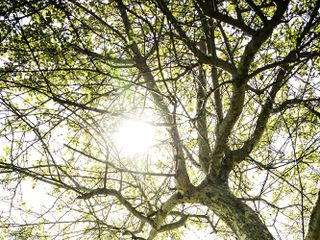 Show all
Other Summer weddings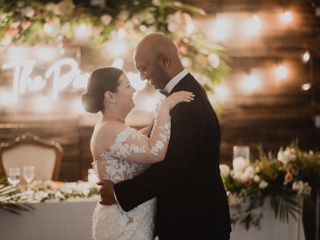 Show all
Other countryside weddings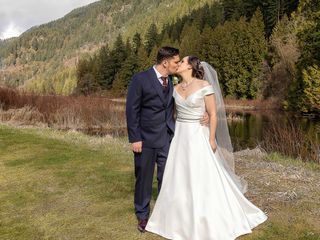 Show all