Brad and Melissa's wedding in Lethbridge, Alberta
Countryside Spring Green 11 wedding vendors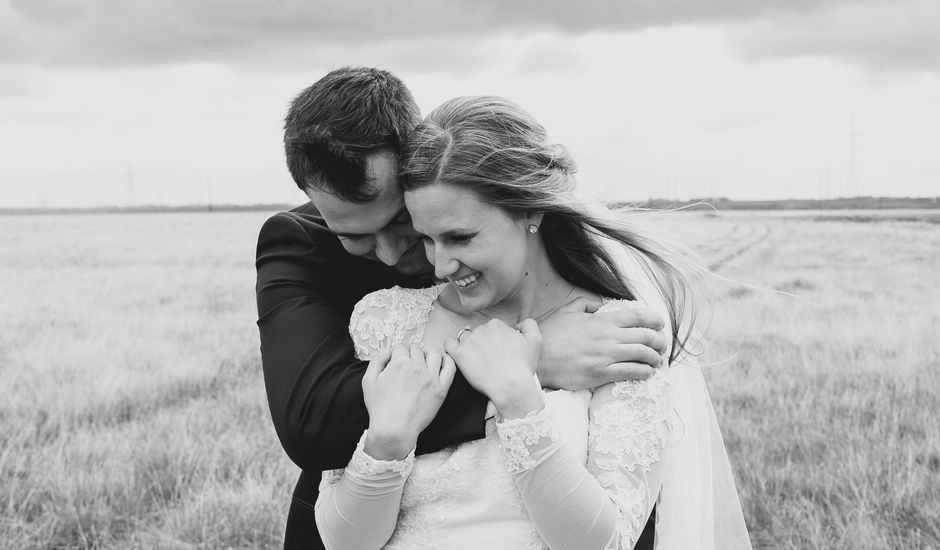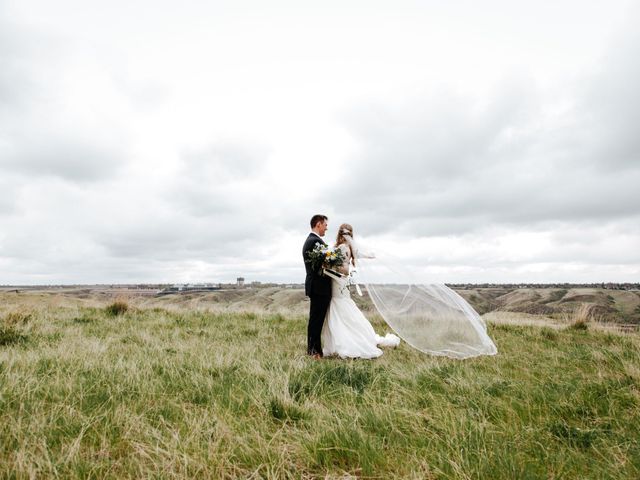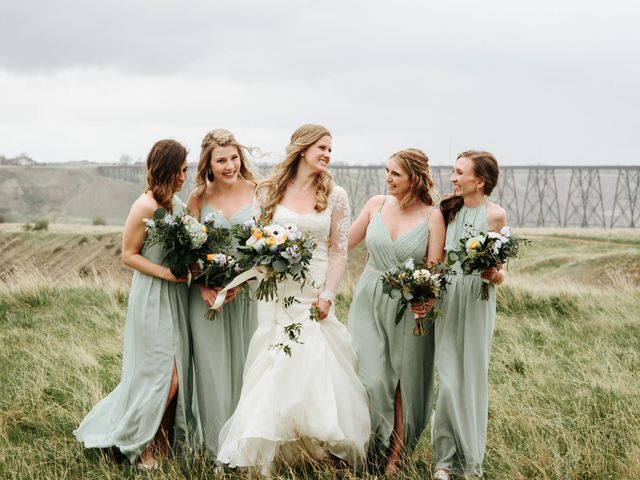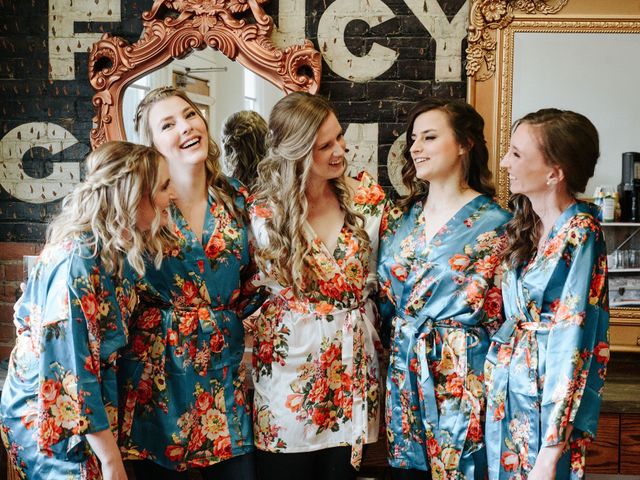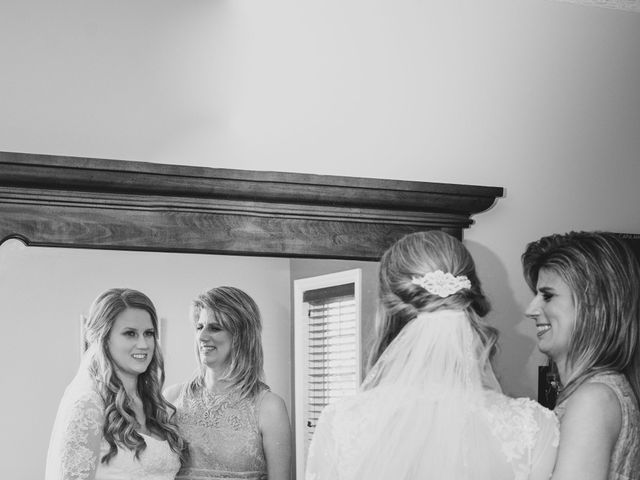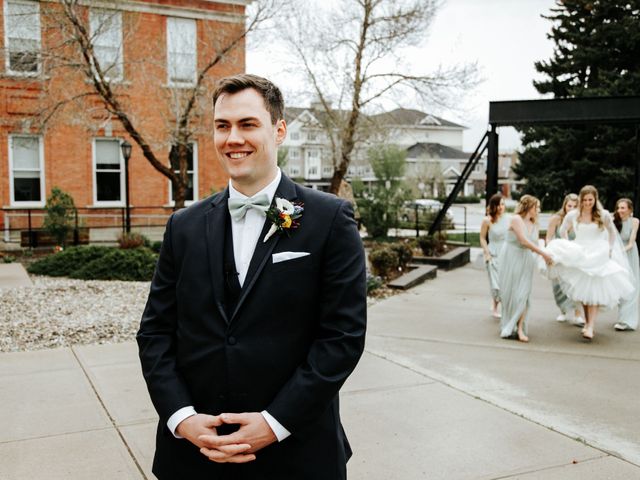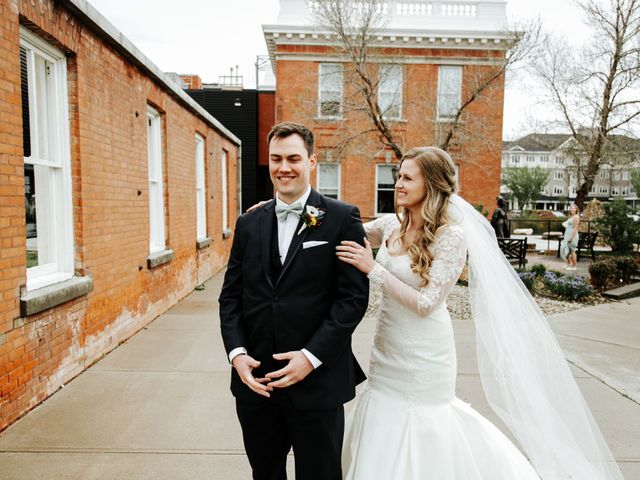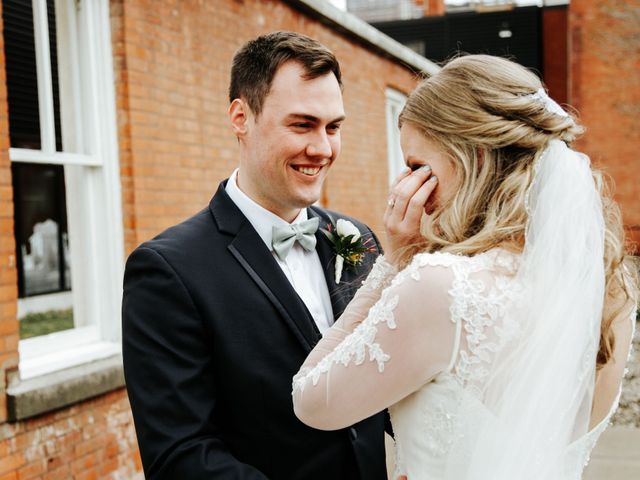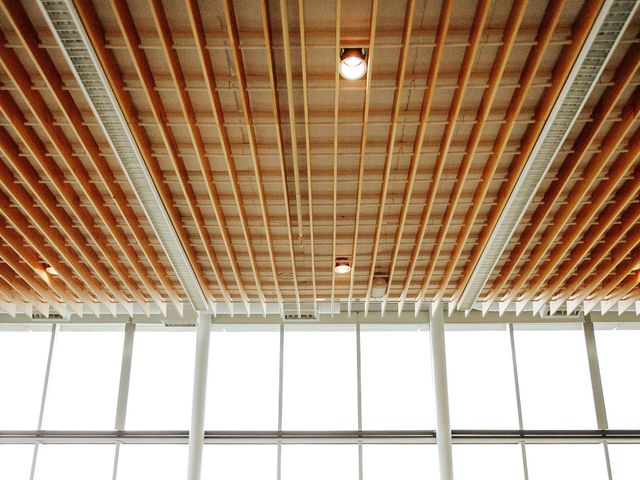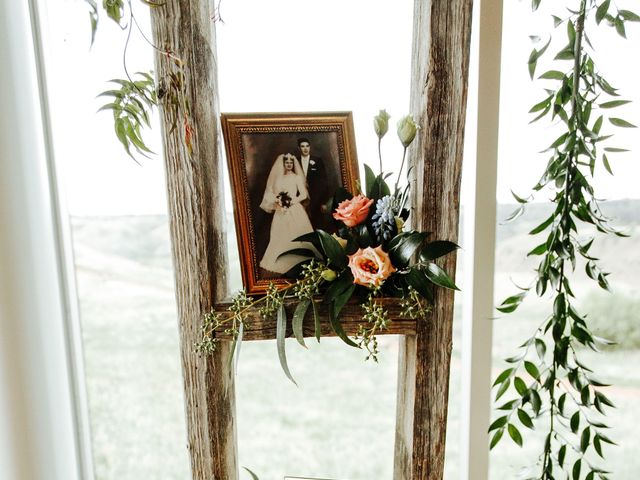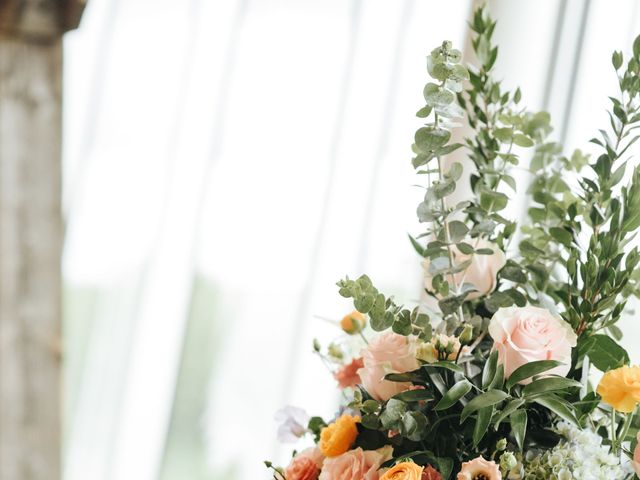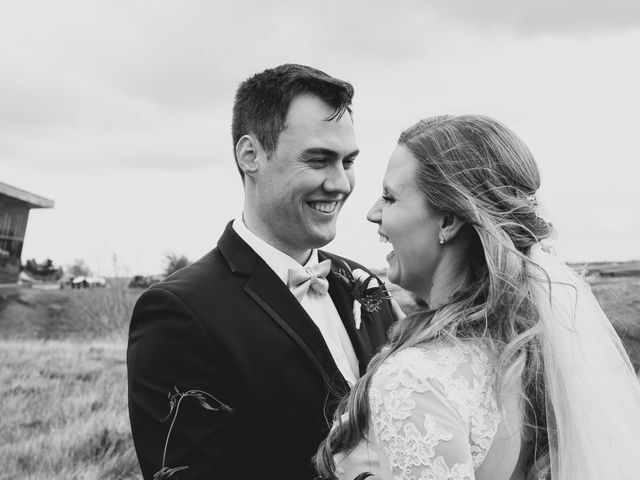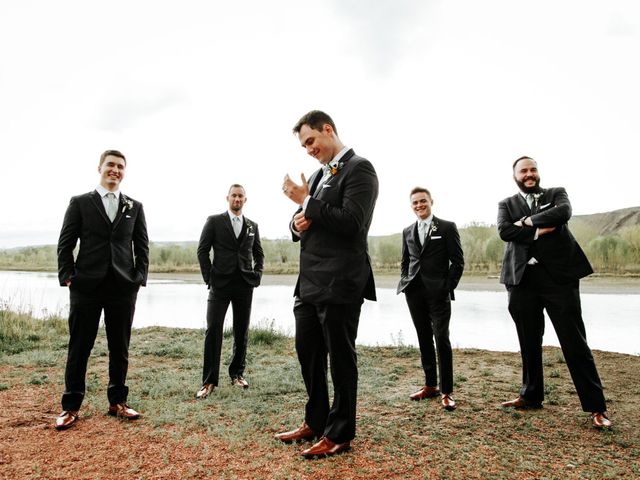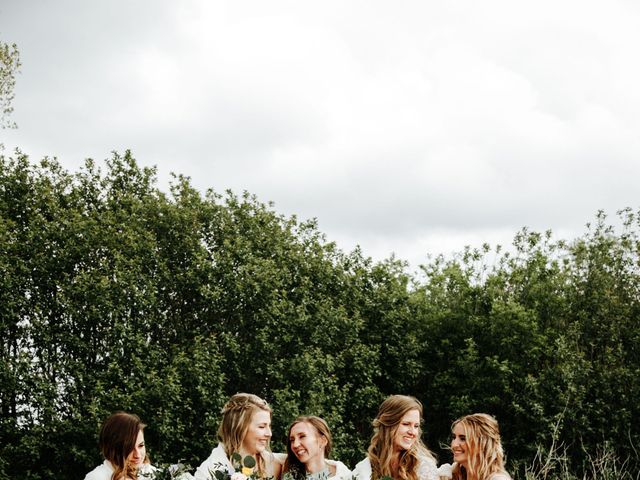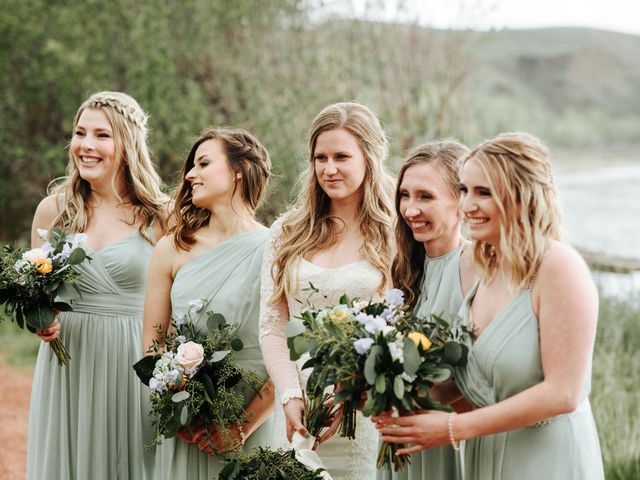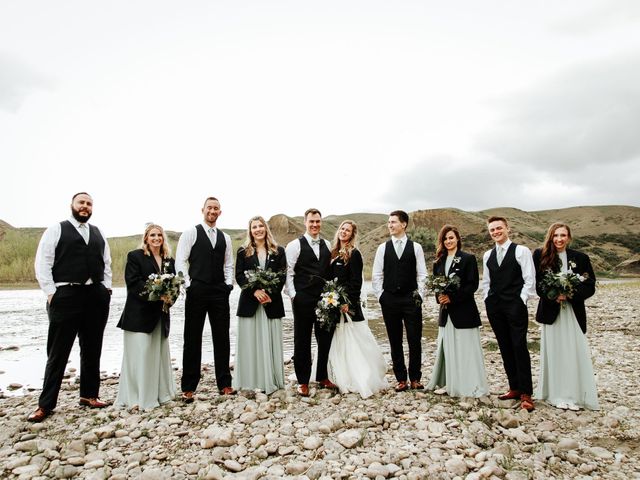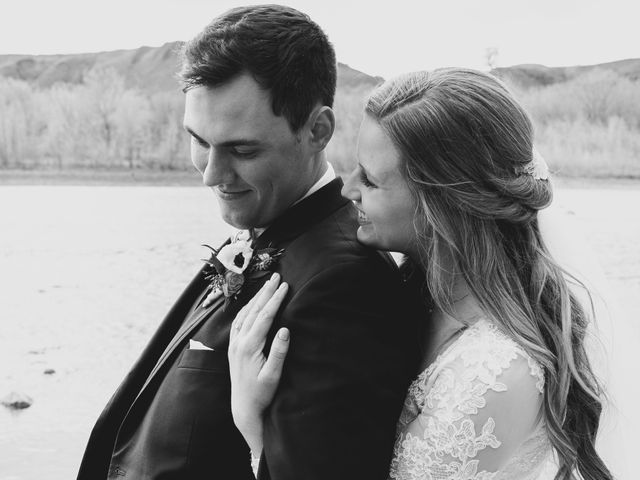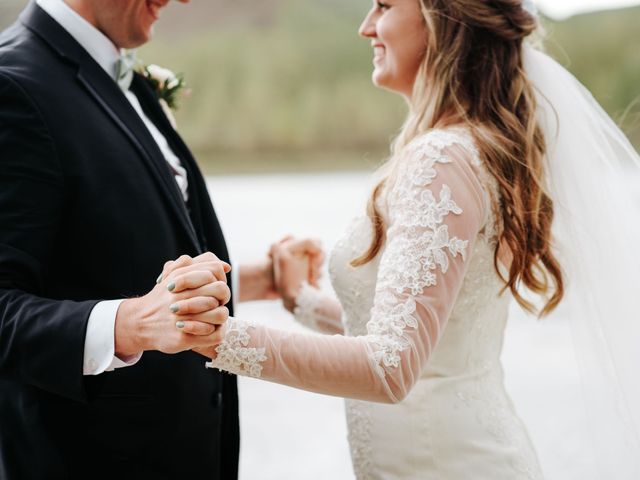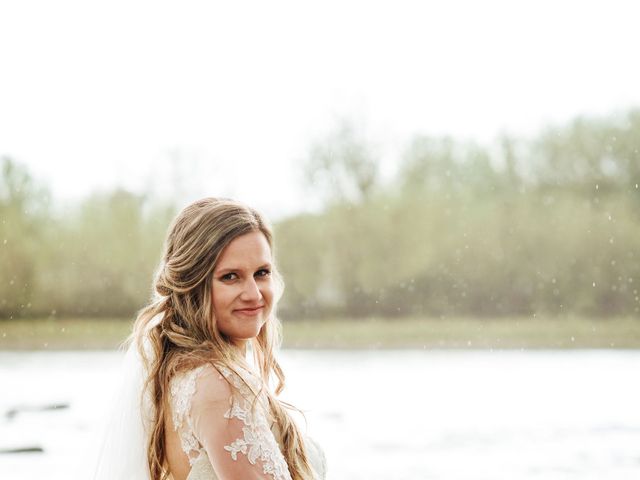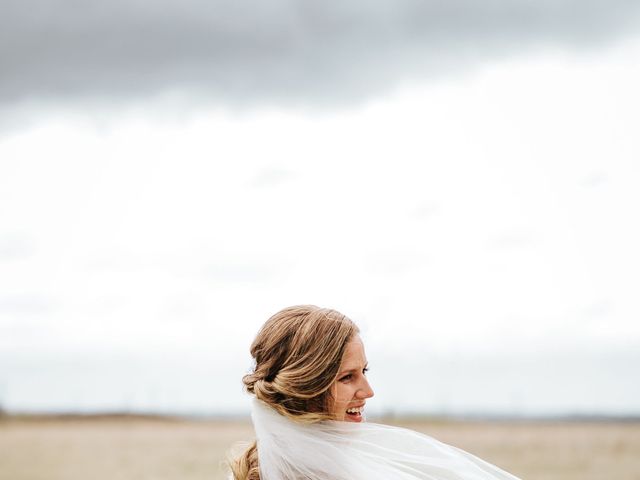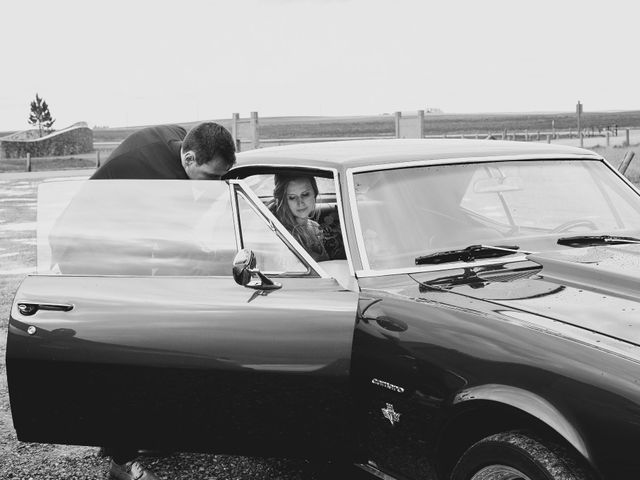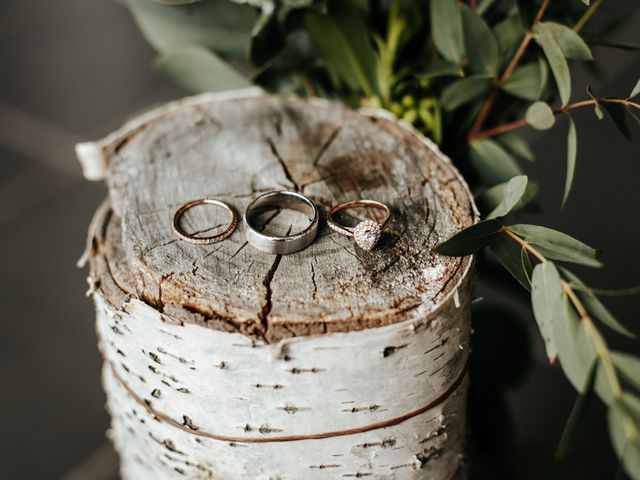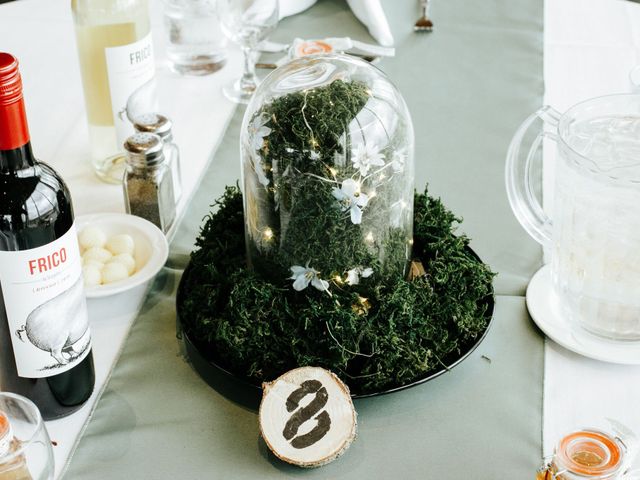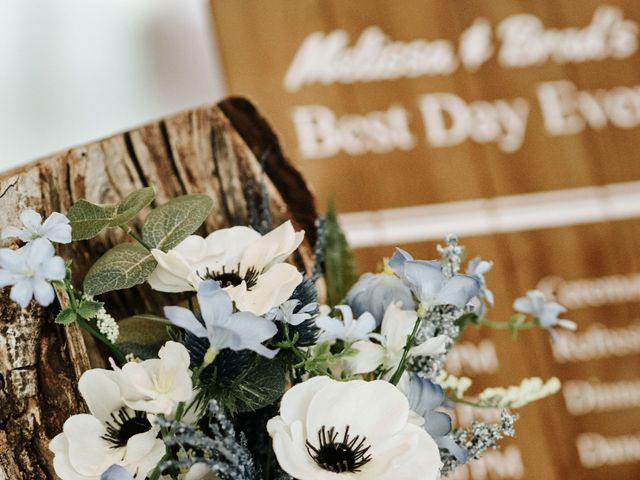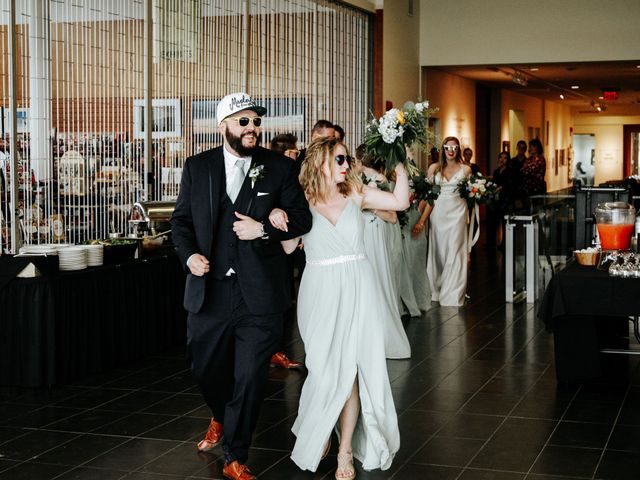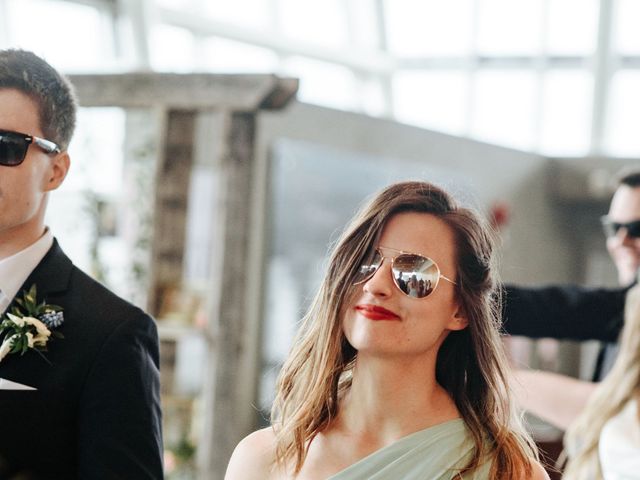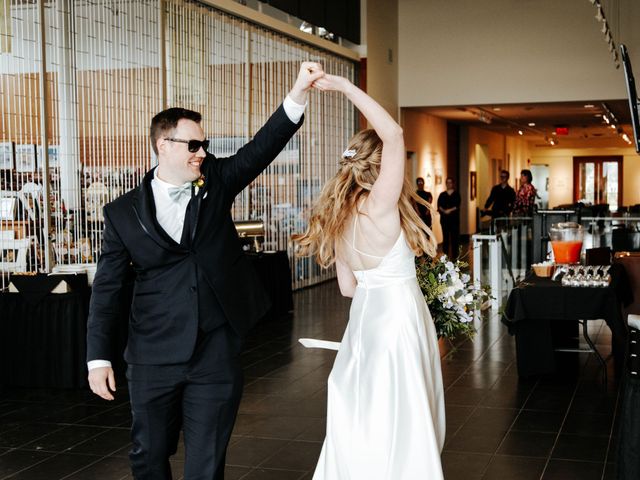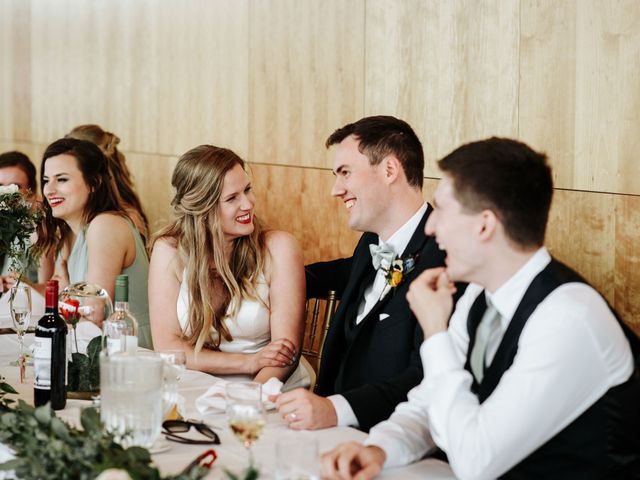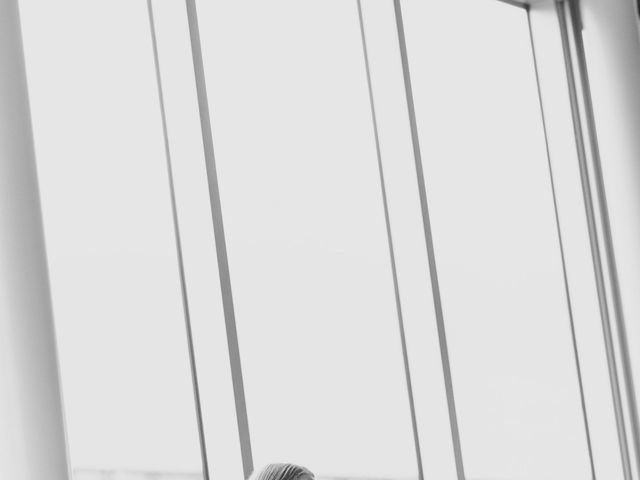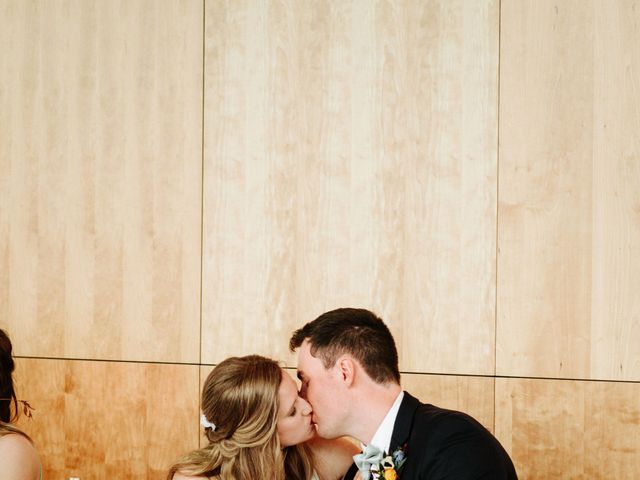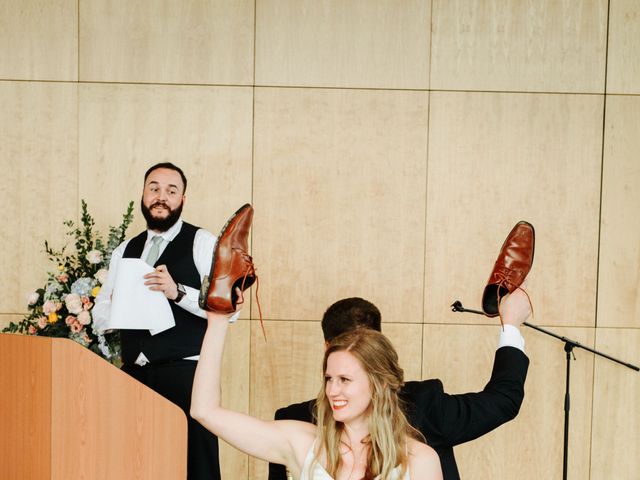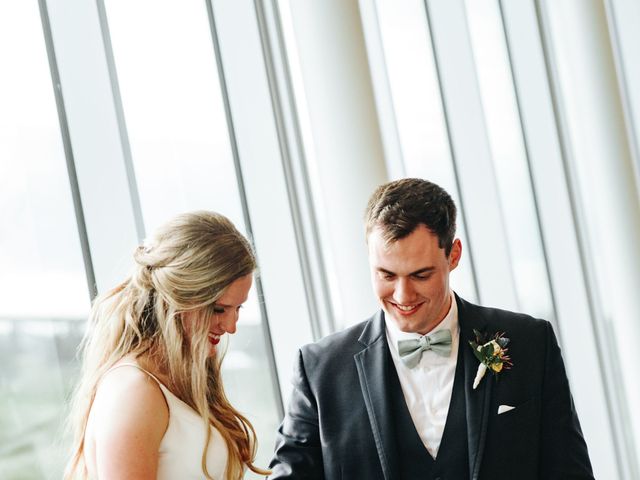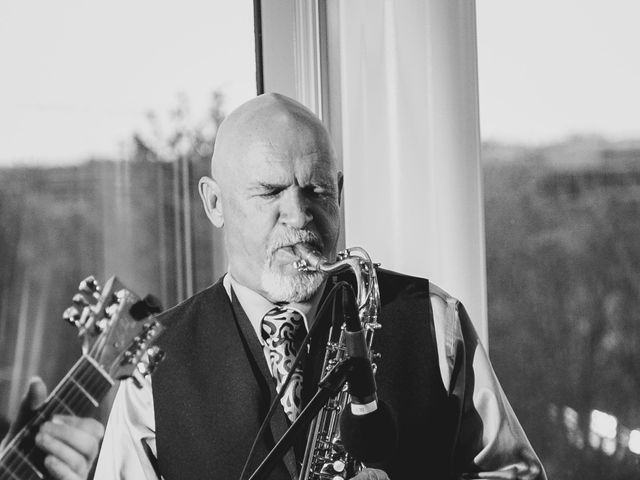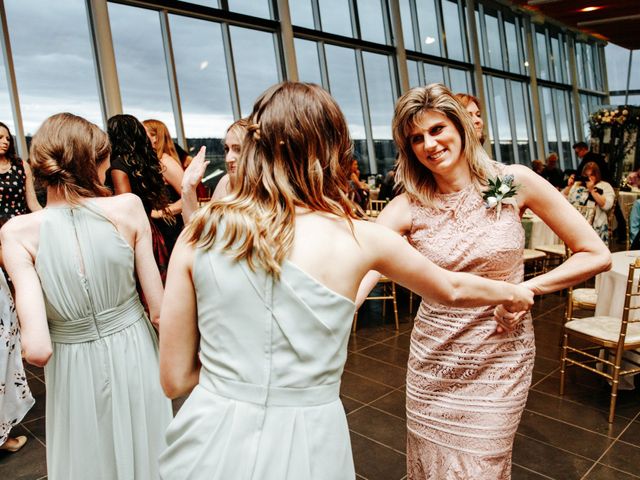 The story of our wedding
Brad and I met back in 2015. We were both starting a new chapter in our lives... grad school! Little did we know that going to the Carleton gym one night would change our lives forever. I remember texting my friends the night I met Brad, that I had just met my soulmate. Shortly after, Brad and I began an incredible friendship which grew into a loving partnership. Our mutual passion for adventure and trying new things and commitment to learning to love each other better are just some of the reasons why we want to spend the rest of our lives together.
This past July, Brad planned an incredible weekend for us filled with hiking in the Gatineau hills and even a fancy dinner in the city. On a pretty trail near Wakefield, we found a rock pile in the forest to climb up. At the top of the hill, Brad took me by surprise, got down on one knee and popped the question! I said yes before he was able to fully ask the question :D
Our wedding day was truly a fairy-tale day! We were surrounded by loved ones who celebrated our marriage with us and that was a beautiful thing. If I could sum up the day in one word it would be JOYFUL. We started the day with the girls getting ready at Union Salon in downtown Lethbridge. We had the wedding party and my mom there and enjoyed the chill atmosphere of the salon with snacks provided by my best friend. I incorporated some lace from my mom's wedding dress into my hair. We made sure to recreate a mother-daughter photo that my mom had taken with her mom on her wedding day, looking into the mirror together. The guys got ready at the house they were staying at and a family member helped them out with tying their bow ties. Our photographers from Love and be Loved Photography started taking photos at this stage in the day.
Continue reading »
Before the ceremony, we agreed to meet outside of the venue for a first look. I am so glad we decided to do this because it completely eased our nerves and ensured that we had a moment to be together, just us, in the midst of the big day. An added bonus was that I got some pictures with my hair and makeup before it got a little messed up from the day's activities and weather! The first look photos are actually some of my favourites because the intimacy of this moment allowed for photos that really captured the raw emotions we were experiencing from the fact that we were about to become husband and wife.
We got married at a spectacular indoor venue (the Galt museum) which had a panoramic view of the beautiful river valley in Lethbridge. Our theme was enchanted forest, and our florist (Funky Petals) did an incredible job of pulling in tonnes of greens with splashes of wildflower colours. We had lots of foliage incorporated and even included some logs that we had from trees from a family member's farm. We had an arch at the center of the ceremony. The shelves within the arch displayed wedding photos from each of our parents and grandparents. Most of the grandparents have passed and this was a nice way to incorporate them into the day. It was a great way to pay tribute to our loved ones that paved the way for us by exhibiting beautiful marriages. The pastor gave a short but inspiring message and afterwards, we said our personalized vows that we wrote for each other.
The photos were all done outside in the coulees, mostly at Pavan Park. My dad surprised us with some vintage cars to get around in between the ceremony and reception, chauffeured by a couple of his buddies. We had sunshine, rain and hail which made for some cool photos. The clouds created lots of drama in the photos and the rain mixed with the sunshine made for some fairytale-like scenes. We brought some plushy, white blankets to deal with the cold and at one point, the girls wore the guys' jackets. Both made for some great photos!
We danced into our reception with our wedding party, all wearing shades and the girls wearing bright red lipstick. It really set a tone for the night of laughter, fun, ease and happiness. We had a delicious buffet-style meal catered by Prime Catering. We were happy that our guests could eat soon after the reception began with the buffet-style option. As we enjoyed wine on the tables, dinner and dessert, our guests shared stories about us (some sweet, some embarrassing and funny) in order to get us to kiss. Lots of people shared and it added to the joy of the evening and made the guests who didn't know each other before, feel more connected. Our parents, best man and maid of honour shared beautiful speeches afterwards which had a lot of personal notes tied in. We appreciated that so much!
Once the speeches were done, and after playing the shoe game, we cut the cake and the band (Tequila Gold from Calgary) began to play. We briefly snuck out to take some sunset photos as well as photos with guests. The dance was so fun and very high energy. We couldn't believe how many of our guests got to dancing (even our grandparents joined in!). We partied late into the night and made an exit, running through a tunnel of sparklers held by guests. We kept running away into the night. It was an exhilarating and hilarious moment because we just kept running as we realized we didn't have an exit car. It was all good though because our hotel was really close.
Brad and Melissa's vendor team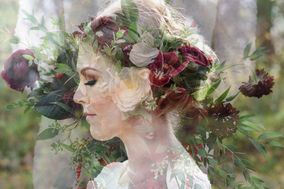 Galt Museum & Archives
Venue
Tequila Gold Band
Music / DJ
Love and be Loved
Photographer
Union Salon
Bridal beauty
Coaldale Bakery
Wedding cake
David's Bridal
Wedding dress
Other Alberta weddings
View all
Get inspired with Real Weddings
Other green weddings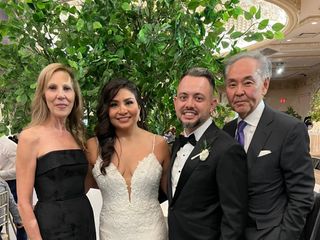 Show all
Other Spring weddings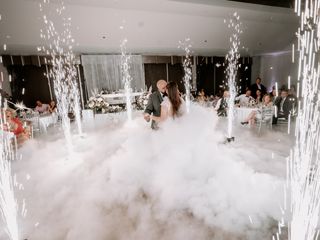 Show all
Other countryside weddings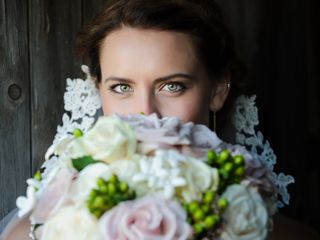 Show all