Antal and Andrea's wedding in Seba Beach, Alberta
Open air Summer Yellow 8 wedding vendors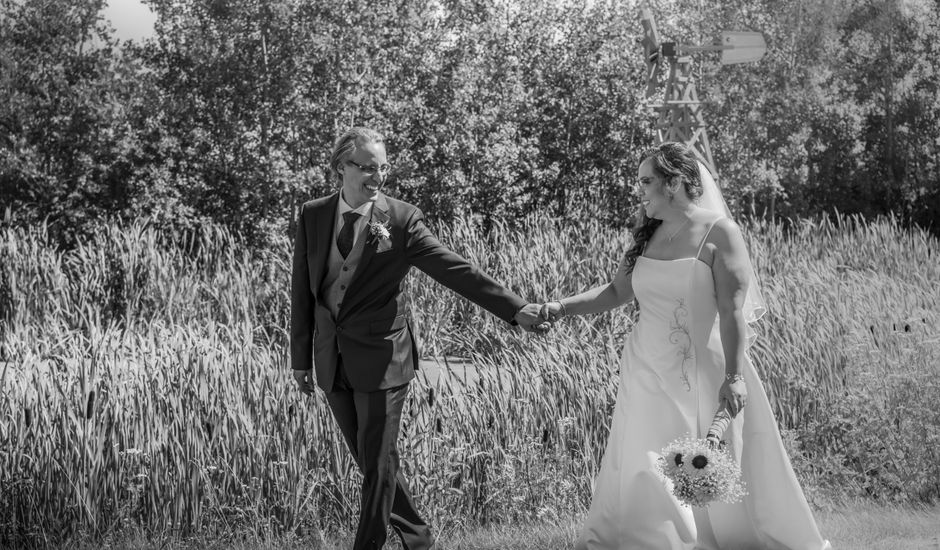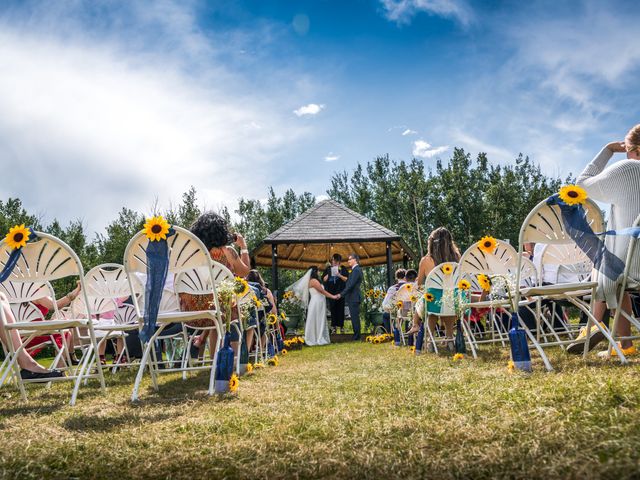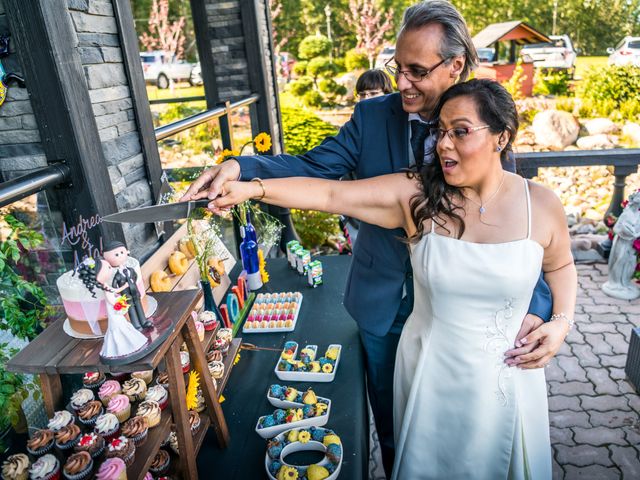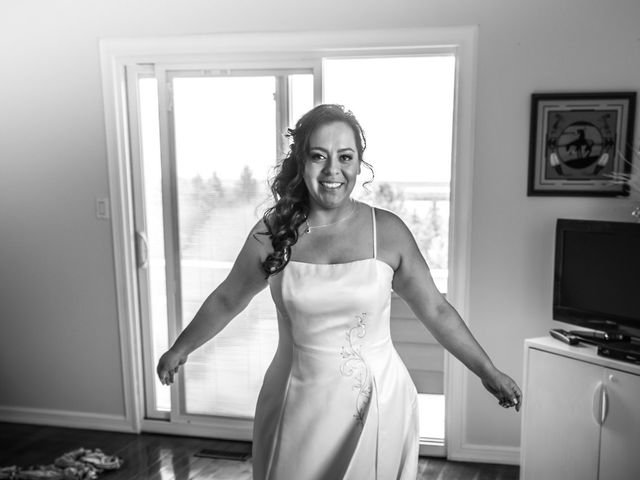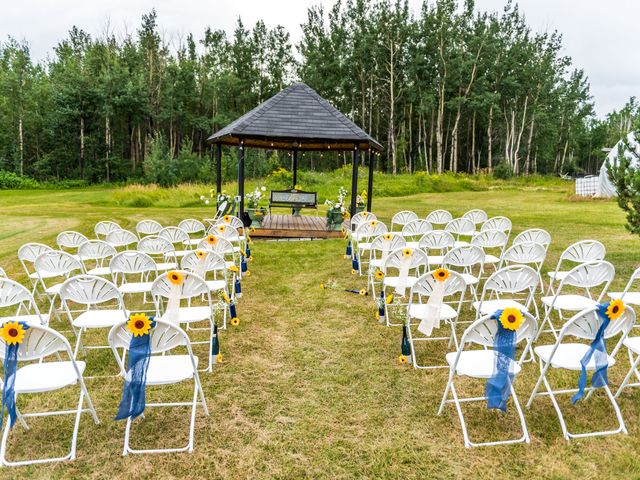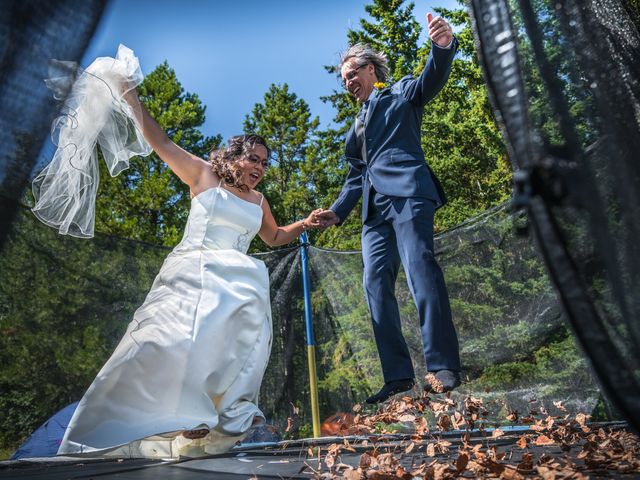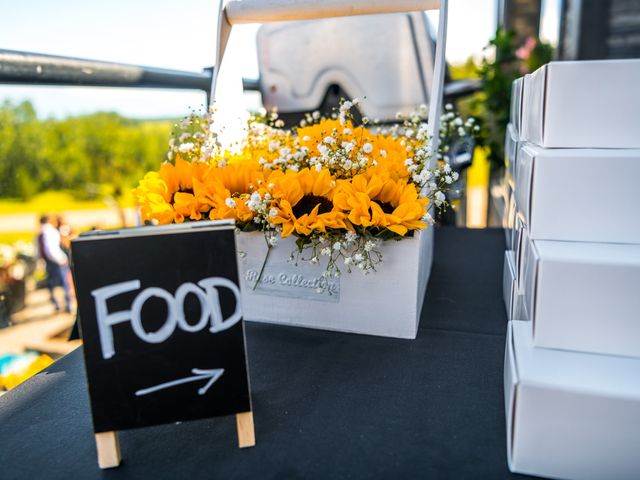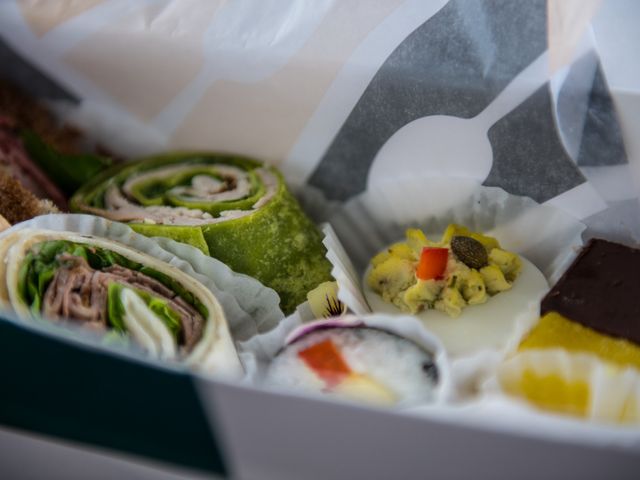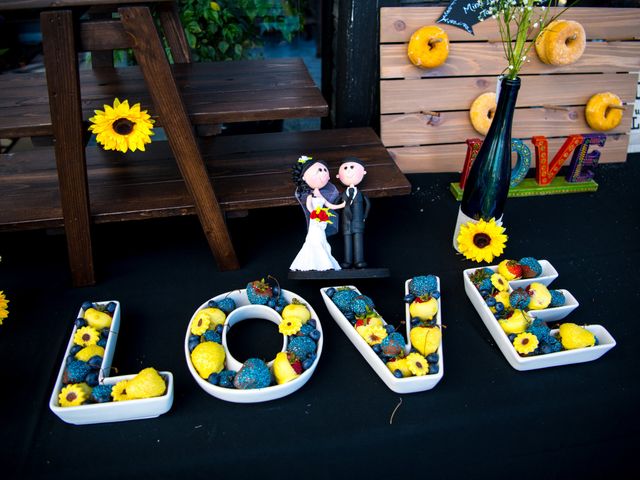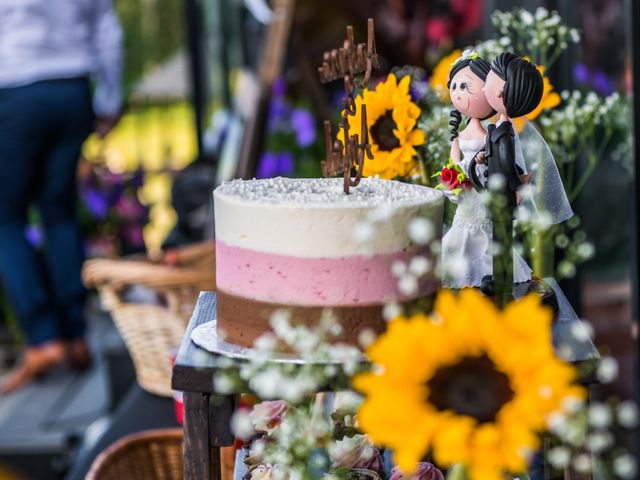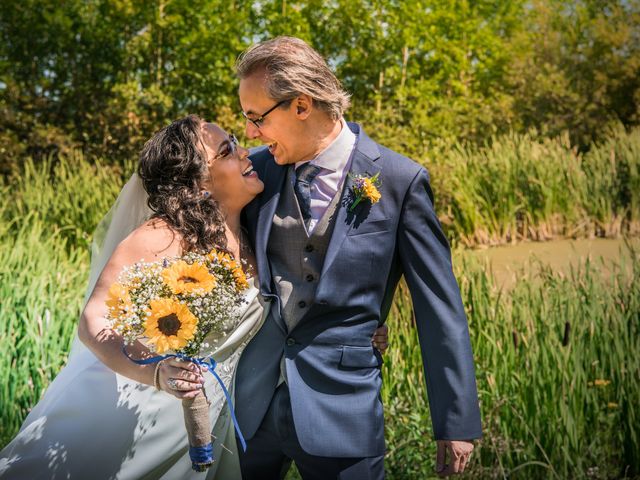 The story of our wedding
Getting married was not my priority and I always thought that was not needed. If you love somebody you should just enjoy your love and leave it as is.. well I'm happy to say that I was wrong!
Having a wedding ceremony was amazing! We had so much fun organizing it, checking every detail, my now husband and I got involved in everything. We decided on the venue, the flowers, the colors, the theme. It was so fun to discover his taste and mine and how to balance both and create the perfect day.
Brides and grooms out there, enjoy the day, enjoy every little thing about your day, enjoy the errors, the gestures, accept help, look at each thing that you put together, and treasure it.
Our venue was amazing, everyone enjoyed the place, it was a rustic/outdoors/country wedding and it was fabulous. The rentals were brought all the way to Seba Beach from Edmonton by Knotwood Event Rentals, their pries were withing my budget and they did not overcharge for the delivery! The food was fantastic, it was prepared by A Cappella Company. and some Colombian food by Bogota Street Food. The cake super delicious, Flirt Cupcakes put together delicious cupcakes and a 6" cake top. BerrySweet780 was in charge of the lovely strawberries deep in chocolate. I also recommend trying the doughnuts from Take 5, fresh, and very tasty.
Continue reading »
This was a magical day, I love every single detail about it! Happy wedding to everyone out there!
Antal and Andrea's vendor team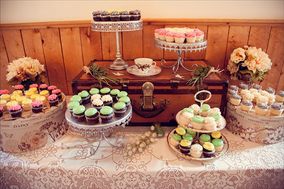 Dreams Garden Villa
Venue
Blooms by May
Floral arrangements
Hillberg and Berk
Jewellery
Knotwood Event Rentals
Wedding planning
A Cappella Catering
Catering
Other Alberta weddings
View all
Get inspired with Real Weddings
Other yellow weddings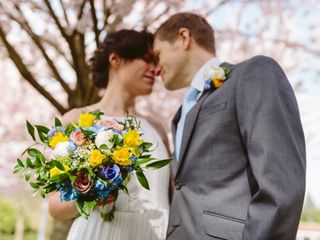 Show all
Other Summer weddings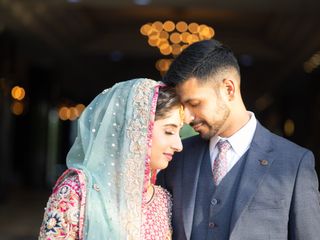 Show all
Other open air weddings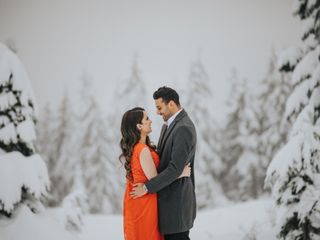 Show all