Allan and Terresa's wedding in Victoria, British Columbia
Rustic Autumn Orange 9 wedding vendors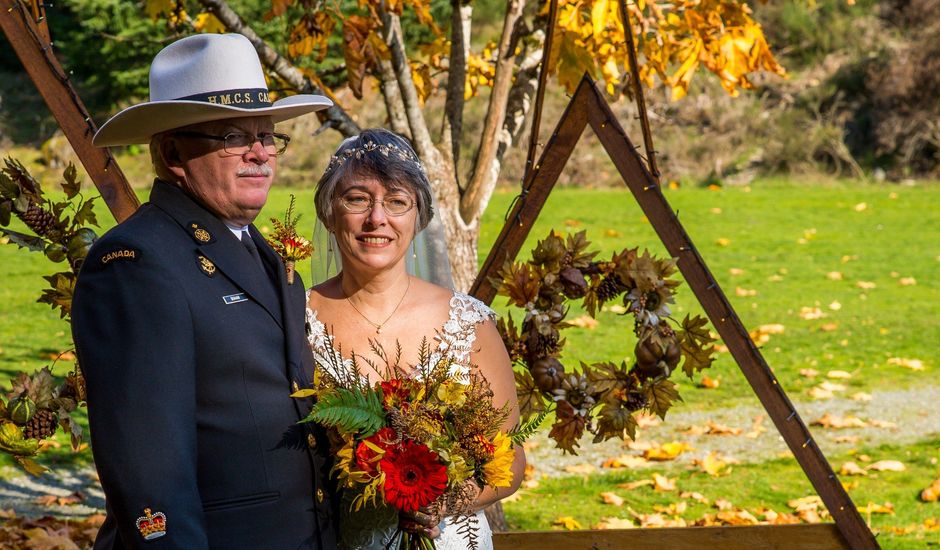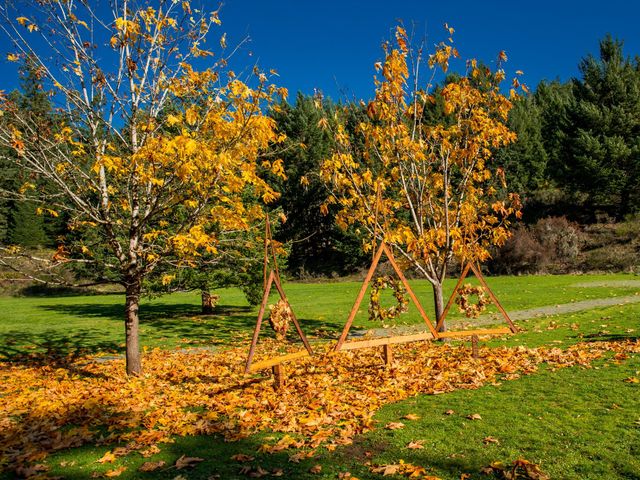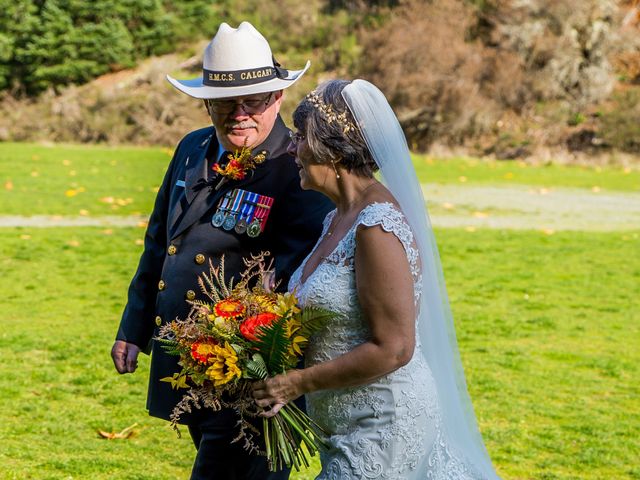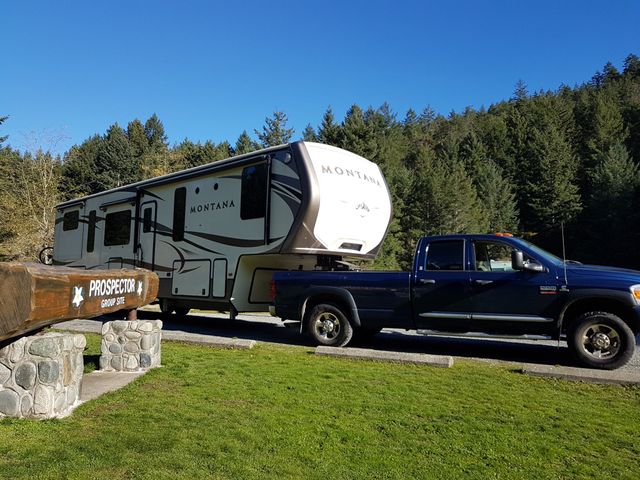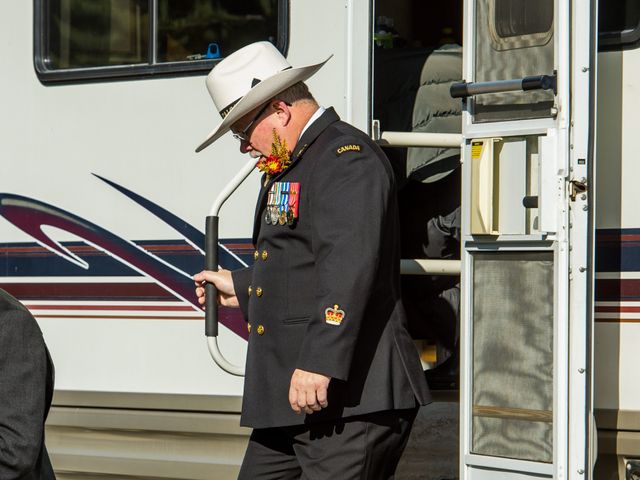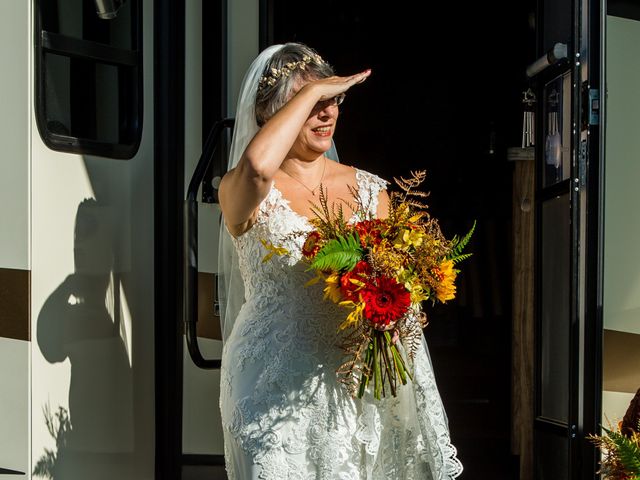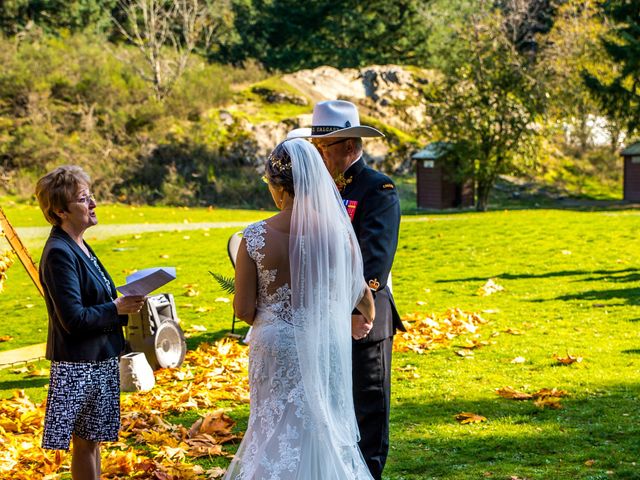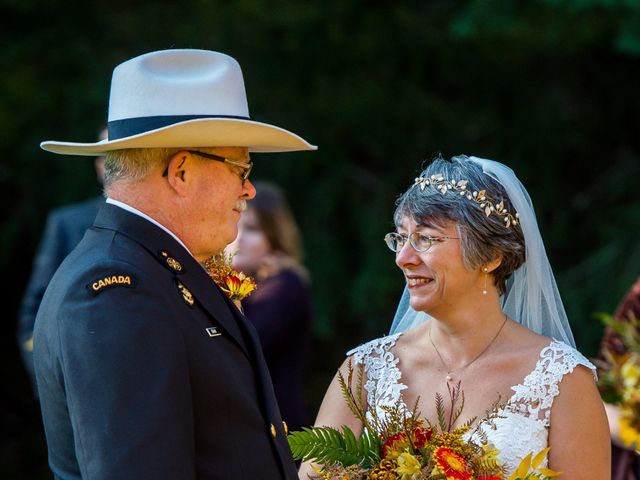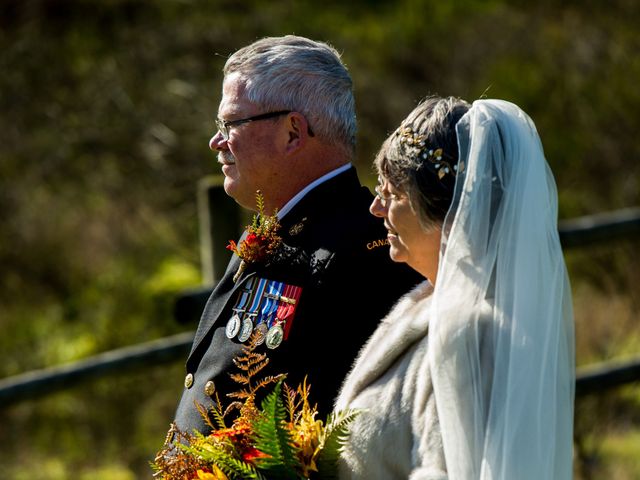 The story of our wedding
We had a "relaxed and rustic" wedding, with a "picnic" lunch reception for about 50 guests, in a group campsite of Goldstream Provincial Park. We are avid RV'ers, so an outdoor wedding while camping came as no surprise to our family and friends. Almost 1/3 of our guests (our "camping crew") joined us for a weekend of camping. We could not have hoped for better weather, for camping or for an outdoor wedding in Autumn! It was perfect! We skipped many of the "traditions", and so every element of our wedding was meaningful to us.
Our colours were all the Autumn colours, and Mother Nature obliged with the most gorgeous backdrop and carpet of maple leaves for our ceremony space. We walked up the "aisle" together. It just felt right to take that symbolic journey together, since we blended families 9 years ago, and this was another part of our shared journey. The ceremony was beautiful, heart-felt, and perfect!
The lunch in the picnic shelter, heated by two wood stoves, and tarped on the windy side, was comfortable and relaxed.We have the most awesome group of friends, who decorated and made the day so easy and relaxed for us! We had sandwiches delivered by QF, and a friend made soup. We got trays of veggies and fruit from Costco. It was not fancy, but the food definitely fit the "relaxed and rustic" camping theme. And I put together a cake of cheese wheels. Nibbling and visiting was the perfect reception for us! And there was so much food that we just kept grazing through to the campfire in the evening, with our camping crew. Everyone said we should make at least the camping weekend an annual event. We even joked that folks can take turns having vow renewals, just so we can do it all each year!
Continue reading »
We have been together for a decade now, with the wedding happening 10 years to the day of his asking me out. In that time, we've raised our blended family, and are now empty-nesters. So this is the beginning of the next phase of our lives together.
Goldstream Provincial Park
Venue
Amanda's Cookie Creations
Wedding favours
Botanic Creative
Floral arrangements
Stew Radford
Photographer
Stephen Fortner Goldsmith
Jewellery
Charelli's Cheese Shop
Wedding cake
Madison Collection - Richman Group
Wedding dress
Other British Columbia weddings
View all
Get inspired with Real Weddings
Other orange weddings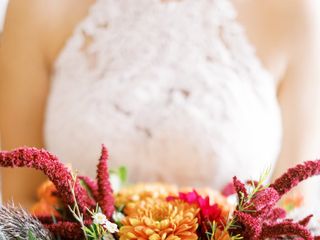 Show all
Other Autumn weddings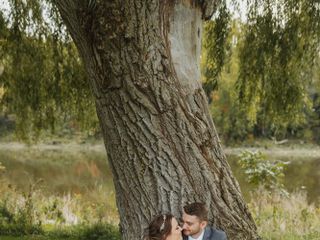 Show all
Other rustic weddings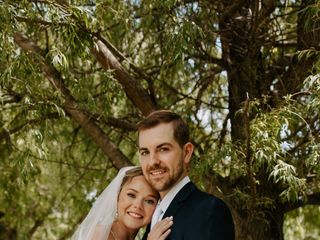 Show all