Adrian and Katelyn's wedding in Vancouver, British Columbia
Beach Autumn Fuchsia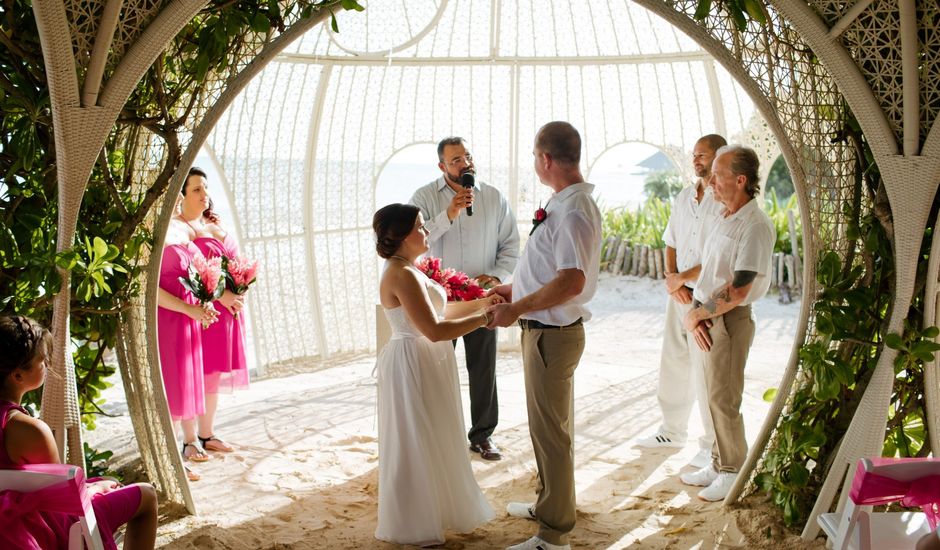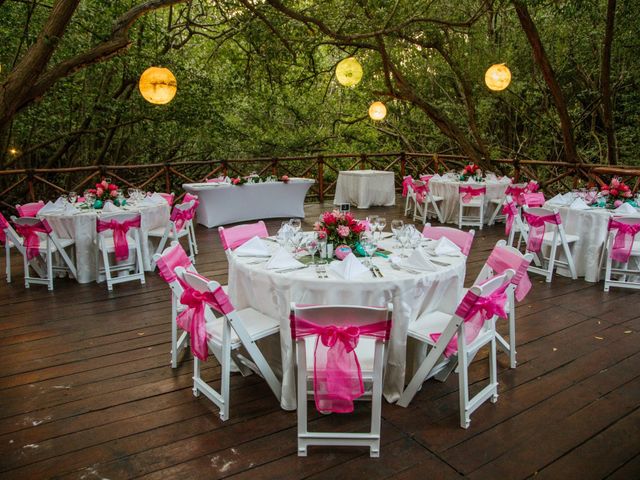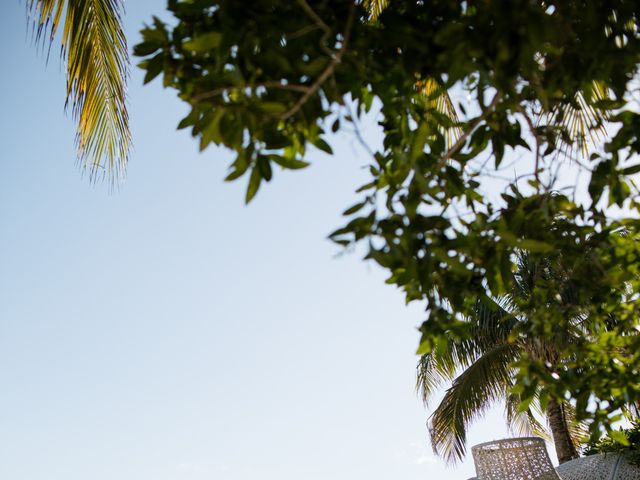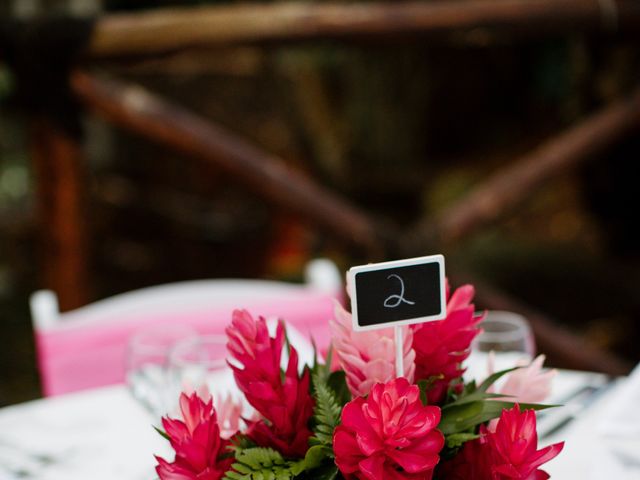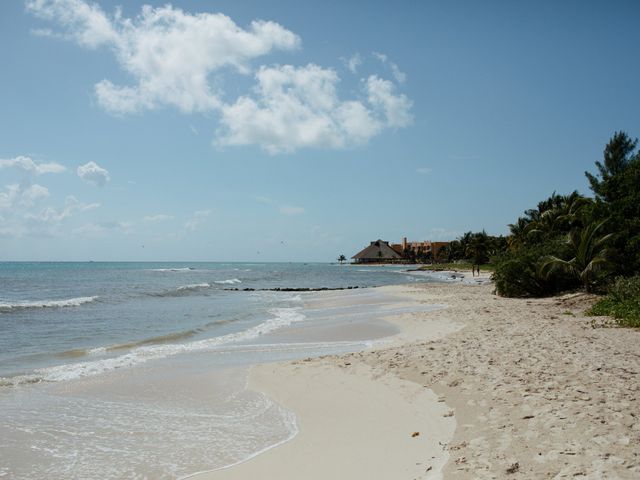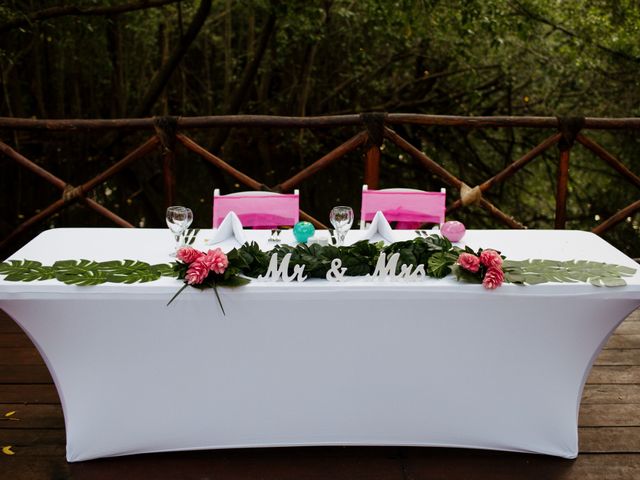 The story of our wedding
We travelled with a group of 30 to Sandos Caracol Eco Resort in Playa del Carmen, Mexico for our destination wedding. For anyone considering a destination wedding - I would highly recommend it as the process is so easy and stress-free! There are also many perks to booking a destination wedding from flight upgrades for the bride and groom, we were upgraded to a suite near the beach and you can earn discounts on your travel and wedding depending on the size of your group. The resort also provides a honeymoon package with some special perks.
We travelled for 2 weeks - 1 week with everyone and the 2nd week by ourselves. We were really glad we chose the 2nd week as the first week was so busy visiting everyone and planning excursions.
Our wedding turned out amazing. We were married on the beach and the reception was on a deck in the jungle. The settings were beautiful so not much decor was required. The weather was nice but hot and humid and was glad I had chosen a light dress.
Continue reading »
We brought our photographer (Eleanor Dobbins Photography) with us as I found the photographers in Mexico to be more expensive as they were priced in USD. Many photographers with trade the cost of travel and accommodation for photography.
Overall, our wedding day was amazing. It was nice that we could celebrate with friends and family for 1 week instead of just 1 day.
Other British Columbia weddings
View all
Get inspired with Real Weddings
Other fuchsia weddings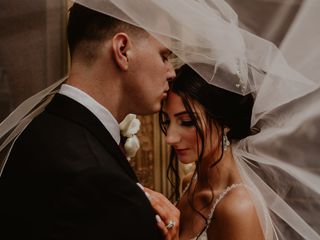 Show all
Other Autumn weddings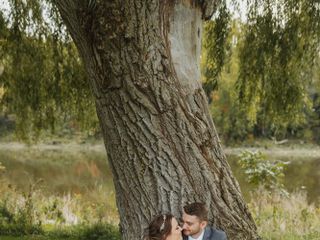 Show all
Other beach weddings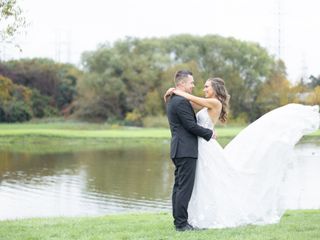 Show all