Adam and Brittney 's wedding in Niverville, Manitoba
Countryside Winter Gold 4 wedding vendors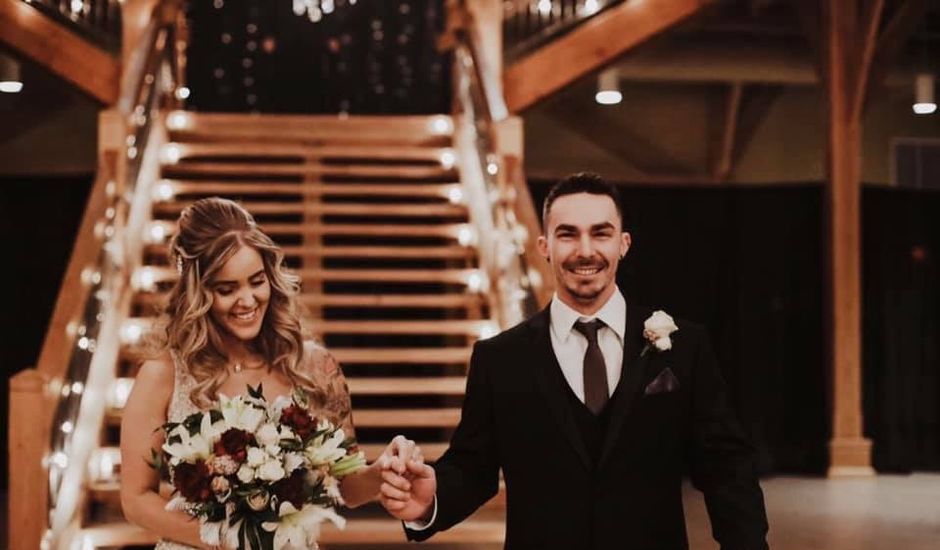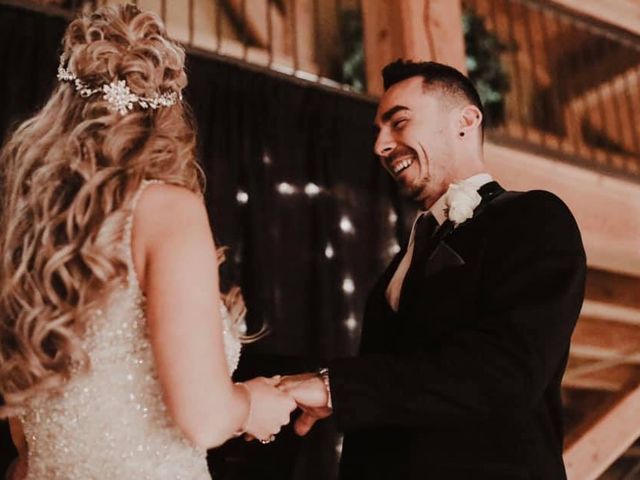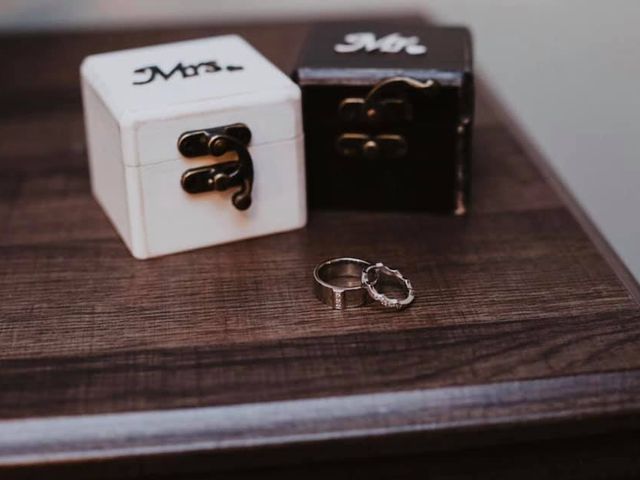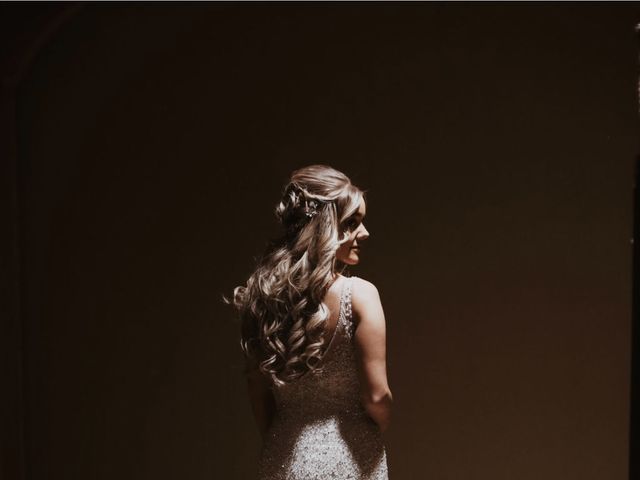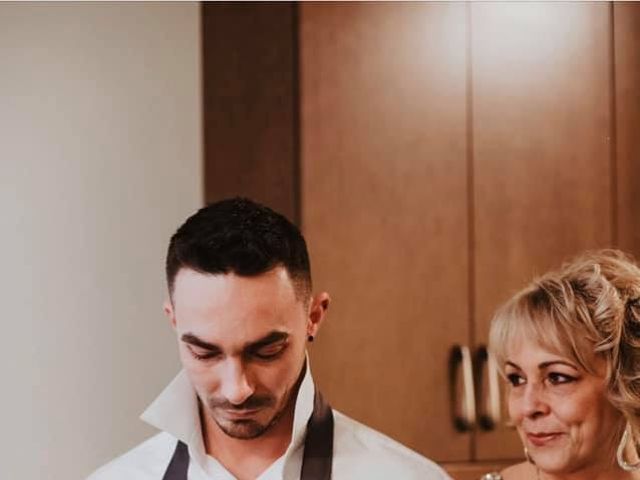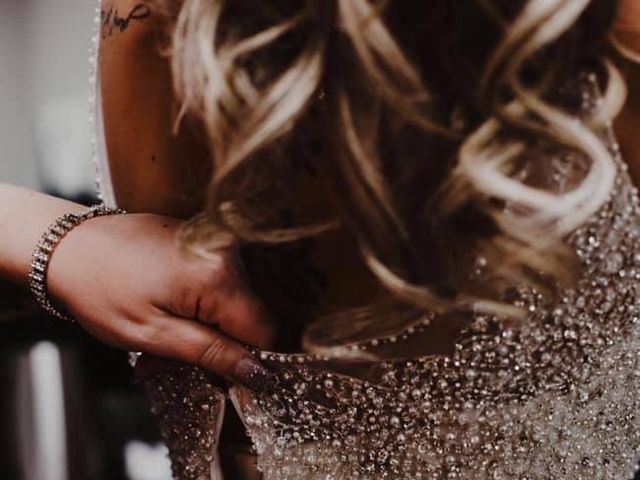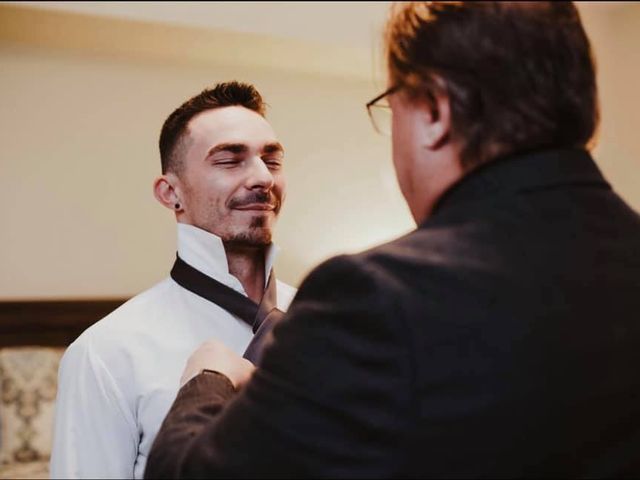 The story of our wedding
Our wedding snowballed from the idea of eloping together. One of our goals is to have our own family of little feet running around the house, but we agreed that we wanted to be married before kids came in o play. Adam spoke with Brittney's Dad to officially get permission for his daughters hand. When it came to talking to our families about the idea, it went from eloping, to inquiring on the idea of a tent in the backyard of one of the family's country properties. Along with this discussion, it was decided that Brittney's father was going to officiate, and he was going to walk his daughter down the isle, then commission us as a newly married couple. He was honoured, and very thankful to have the opportunity to do so.
When we were originally going to elope, it was going to be on the first snowfall of 2018, but chose New Years instead, which sentimentally, is also the anniversary of Adam's parents. After writing down the ideas of what we desired our wedding night to be, we set a budget and ran with it. The tent ended up being out of our budget and we felt the cost along with the amount of time and effort it would require, was too much for us. We used WeddingWire to tackle everything, and when we were using it to look at the possible venue options, we had come across the Niverville Heritage Centre. We got in contact with them and made an appointment to view it and sit down with their event coordinator. The wedding was shooting for between 80-100 people, which we ended up coming in almost exactly at the 100 mark. Upon walking into the venue there was definitely a wow factor. The space was optimal for what we wanted, and the layout definitely caught our attention... they have a mezzanine with 2 stairways leading to a platform with a single stairway coming down in the centre of the room. Who wouldn't want to get married on a candle lit stairway anyways! So we decided on them as they were within our budget, and included setup, tear down, and did the catering for us.
Continue reading »
GIven that this was snowballing from the idea of us eloping, a ring hadn't actually been involved in the beginning. So the groom set out on this task, had a his own design of a beautiful ring custom made, by Omori Diamonds. It turned out perfect. Through our searches for a wedding photographer, we had come across Kaylin Deanna Photography. After sitting down with her and deciding she was who we wanted to go through for our wedding photos, the groom sneakily booked an entire day to spoil Brittney, which included a private "couple's shoot", which Brittney had no idea was going to be done by Kaylin. Upon arrival to the location we were doing the photoshoot, we had selected a spot to read a couple short love letters to each other. During this time Kaylin was hiding behind a corner, and came out just in time to catch Brittney's reaction as Adam got down on one knee, to officially ask her to be his beautiful wife. Her reaction was priceless, and it was all caught on camera, leading right in to our engagement shoot that was an included service with booking Kaylin for our wedding photos.
We sought out a friend of Brittney's to be our wedding planner, she runs Ink and Wine by night, and is a florist by day. She took all the stress away from us, and became our middle lady between us, and anything else that came our way. We can't stress enough, how much of a help Laurie was, she had everything organized down to the minute, which helped the entire day go really smoothly. Highly recommended!
Fast forward to the day of... We individually did our own first look of the venue before getting ready, and it looked phenomenal. The lighting, along with the colour accents, candles lining the aisle-way, along with our centrepieces and guest sign plank, went together very well with the styling inside the heritage centre. It had a very country almost barn like feel to it, that brought a lot of compliments. Our cupcake/cake display was made with some wooden crates that were stained to match our theme. Our guest sign in was a live edge plank that was treated and sanded smooth. The intent is to make a table out of it. The cherry on top was a little display that consisted of some old windows with chicken wire, our guest names on cards held with clothes pins, and a Polaroid camera for guests to take a selfie with, and replace their name on the card with the picture they took.
The men of the families were going to be getting ready in a guest suite, and the women were all getting ready in a private room on the top floor of the heritage centre. During this time we had the photographer come in and get some key shots of us all getting ready. Brittney had also written some letters to each member of both families, which were to be read in front of the photographer for the simple reason that Brittney being the poet that she is, made everyone cry while they all took turns reading their individual letters from her. We didn't have a first look, however before our ceremony, Adam had also written a day of letter to Brittney, which she had read around the corner of a divider that was between us, while our photographer had captured the moment.
Our ceremony was at 8pm, and after waiting impatiently, the music was cued and everyone took their places. After the family was seated, Adam finally got to see Brittney from across the room, she was glowing with happiness, her hair and dress looked absolutely amazing! Between the maid of honour who was Brittney's sister, and Adam, there were puddles all around while Brittney was being walked down the aisle by her dad.The ceremony was perfect and went along with a couple laughs. After walking back down the aisle, we celebrated by signing the paperwork then the wedding party had a shot to kick the rest of the night off. After doing our shot list with our photographer, we were patiently waiting to be announced before the dances and speeches. But we got a little distracted after retreating to the room Brittney got ready in, so we could open a gift from her Mom and Sister. But we ended up missing the announcement we were waiting for. Once we had heard everyone cheering and knew what had happened, so we came running down the hall together, and burst down the stairs right in to our first dance, which was to Speechless by Dan + Shay. The moment was perfect, because even though everyone was staring at us, it felt like we were alone up there, smiling, and laughing as we sang the song to each other during the dance.
Following the dances, the speeches were made by the parents, and best man, as well as the maid of honour. It was quite humorous though, because the best man and bridesmaid both made the exact same joke in their speech, unintentionally, towards the groom, which erupted the room in to laughter. We had decided on a Perogy and deli bar for the guests, which was very flavourful, and they accommodated some of our guests that had a Gluten allergy, which was great.Towards the end of the night, we had a champagne toast to ring in the new year as newlyweds with everyone, which included a dance to Johnny Reid's - Dedicated to You.
Overall the planning went very smoothly – we planned our entire wedding in a short 4 months, with only very minor hiccups along the way. The night was so great overall, and we went home to spend a few days together. We are planning to do a honeymoon at a later date, which will likely be somewhere hot and tropical.
Adam and Brittney 's vendor team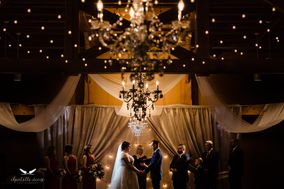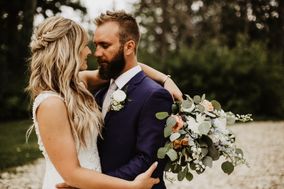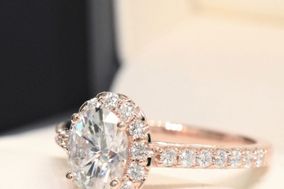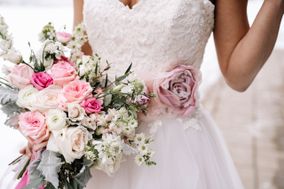 Other Niverville Heritage Centre weddings
View all
Other Manitoba weddings
View all
Get inspired with Real Weddings
Other gold weddings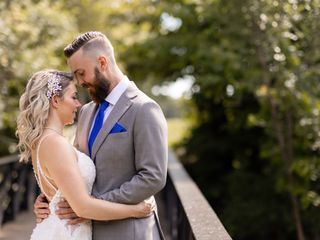 Show all
Other Winter weddings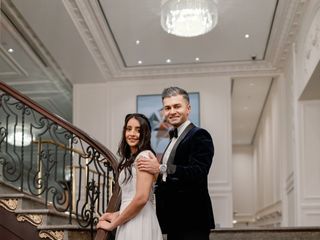 Show all
Other countryside weddings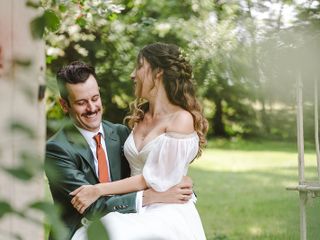 Show all