Reviews
4.8 out of 5 rating
Quality of service

4.7 out of 5 rating

Response time

4.5 out of 5 rating

Professionalism

4.8 out of 5 rating

Value

4.8 out of 5 rating

Flexibility

4.9 out of 5 rating
95%
Recommended by couples
3 User photos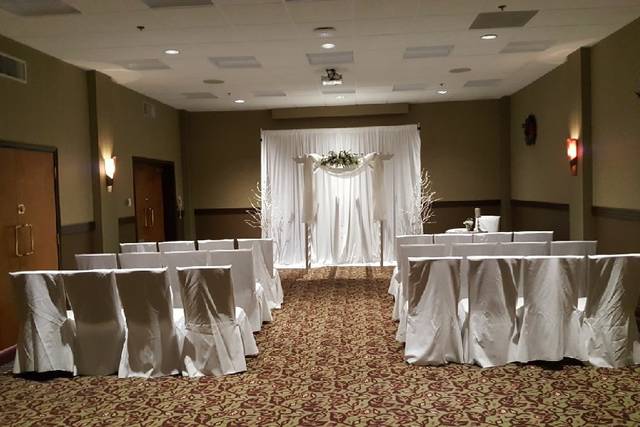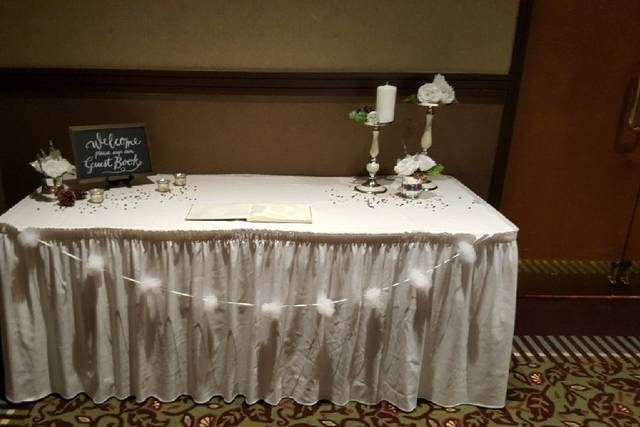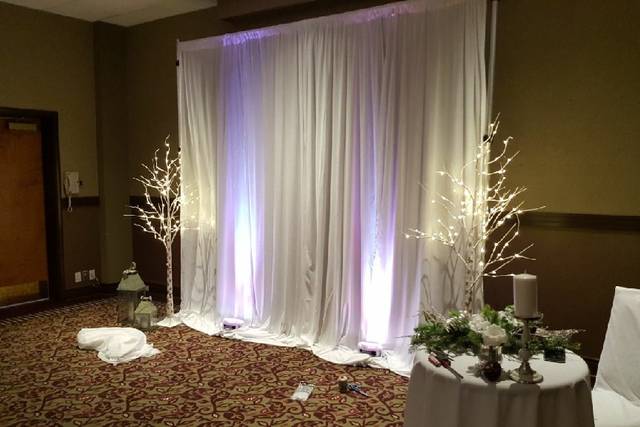 Victoria

Getting married on 11/05/2024

Hailey at Harrison was very responsive and efficient. I planned my wedding in abput a month and she was very helpful in ensuring we had everything we needed and the day ran smoothly. My husband and I both felt that all of the staff at Harrison treated us wonderfully! We had a small wedding of 17 guests in the Coronet Room that looked beautiful and the Chef's dinner in the Copper Room.

Sarah P.

Married on 26/09/2021

Beautiful Wedding Venue

I got married at Harrison Hot Springs Resort on September 26,2021. The venue was so beautiful! The staff did an amazing job and were very easy to work with. The venue was very generous to let me postpone my wedding two times due to covid. I highly recommend booking Harrison for your wedding!

Harrison Hot Springs Resort's reply:

Hello Sarah and Kevin,
Thank you very much for your wonderful comments. It was our pleasure to be a part of yours and Kevin's special day. It makes me and the Harrison Team very happy that we were successful in making your Wedding a truly memorable one for you and your Family and friends. We hope to welcome you and your family back in the near future. Our best wishes to you!
Cristina Migic
Conference Sales Manager

Teanna L.

Married on 28/08/2021

They need to hire a new team

We were over the moon excited for our wedding at the Harrison Resort. The resort itself is amazing, and we have been there time and time again and always enjoyed our stay.
I do wish the same could have been said our wedding weekend/weeks leading up to it. I have never been one to make reviews, or really complain but for something that cost us so much, and I mean was our wedding day, these issues shouldnt have occurred at all.

Firstly, reaching the resort was near impossible to begin with. We got married at the end of August, and hadnt heard from the resort since January 2021. A few months prior, I tried reaching out, and got no reply each time. I really started to reach out in June, and heard back once, but after trying again in July to ask questions and not recieving a response I got frustrated. I emailed again at the beginning of August (our wedding was weeks away), and voiced my frustrations at the fact that it had been very hard to get any communication back, and that i was stressed out that it was WEEKS from our wedding and we had nothing finalized for food/drinks/ceremony/reception details with the resort! I was fed up with the lack of communication, and of course hearing from other friends who have gotten married telling me they had things situated with their venues months prior, I was nervous, and anxious that we had not. & even more so, I understand finalizing things weeks prior, but not having anything arranged at all weeks before the wedding, is insane! We ended up having a call with the resort 2.5 weeks before the wedding and getting everything arranged. I must say, that there is so much for a bride to worry about in the month leading up to her wedding, that having a venue communicating back with you horribly, and trying to set things up in that last month with said venue, is ridiculous. During all this I did find out my contact had some personal matters to attend to, but there was no out of office reply for their email, and no other contact provided to me prior. You would think that in the event someone is off, another would be covering for them, especially when theyre handling huge events?

We got married on a saturday, at the resort, where no other weddings were taking place. We had pre arranged with the resort for our ceremony space to be ready to go for noon so we could sent some of the groomsmen down to the gardens to decorate! Well, when my mum and the groomsmen went down just after 12, nothing was set up. Our families had to find people in order to get it set up, people we didnt even have contact information for as the people we had been dealing with were not working that day (which we found out about the day before the wedding via email).
After the ceremony ended later in the day, and the reception began, it looked amazing! The resort had set up the room just how we liked, and we had come in and decorated the day prior. The food was delicious, and we loved every bite!
But, even before dinner started, and throughout the rest of the night, I had constant complaints from our guests, family, and wedding party about the attitude of the "coordinators" who were in the room. We also had our MC complain to us about that same individual at the ceremony when they gave her attitude because their sound system wasn't working and she couldn't figure out how to make it work. We provided the AUX cables, the music obviously and had someone there to start it, but it is the resorts issue when the sound system isnt working, not ours, and instead of giving attitude over it, they should have just fixed it.
We were so disappointed to hear that. Although, the same could not be said for one amazing lady who spent the dinner serving wine, coffee, and water. She was amazing, so nice, and I had many people tell me how great and nice she was. I wish I had caught her name, but her kindness and service did not go unnoticed. As did the bartender that night, she was ontop of it and was getting drinks out super crazy fast! One thing to note, we pre paid for 22 bottles of wine for guests for dinner, and 5 of champagne for the head table. Well, we had been told that all 27 bottles had been opened and emptied, but our guests witnessed multiple half empty bottles being taken to the back and into the kitchen area (i assume), and were not brought out again. Why we hadnt had the opportunity to have our glasses re filled with wine during speeches is beyond me, and even more so, if bottles went not drinken throughout dinner, they should have been placed onto the table, or left at the bar for our guests (and us) to enjoy, as they were paid for! At the end of the night if they were not drinken, i would understand them being taken away and dumped out, but right after dinner? No, shouldnt have been that way.

Apart from the day of the wedding, we had issues with front desk staff giving our guests who booked into the room block we had set up for the weekend getting attitude, and just not having friendly service at all. In one case, our guests were told they were in the East tower, and they went to their room number, swiped the card and walked in on an elder lady asleep in bed! Turns out their room was actually in the West tower, and they had been misinformed. I think that it is very concerning that a guest can swipe their card on another guests room and gain access.
They also charged my dads credit card for the wedding night room (which was pre arranged to be free), and then also charged my mother in laws credit card when she went to check us out. like... how does that happen?

Now, two weeks after our wedding, we still haven't received our final invoice, which we were supposed to receive 7 days after departure. I have emailed again.

If you love this resort and want to book your dream wedding there like we did, go for it! Just be cautious, as we also loved this resort and wanted our dream wedding to be there, and it was anything but a dream.

Are you interested?

Send a message

Teghan O.

Married on 22/02/2020

Perfect wedding Venue!

I had a winter wedding at the Harrison Hot spring Resort.
It was fabulous, the staff were amazing! The event planner Laurie, was beyond fantastic. She was attentive, took what I was looking for and made it happen. The venue was gorgeous inside and out.

Jennifer C.

Married on 14/07/2019

We are so over the moon with our wedding at Harrison Resort Hotel

We had a few blips at the start of our planning but when Laurie took over as wedding/catering manager at the hotel, the planning and execution went beyond smooth from there. Her communication with us, her positive attitude and excellent personality and her experience really made our day the extraordinary day it was. She was a pleasure to work with, made us feel like every detail mattered and we were extremely happy with how our wedding turned out. The food was excellent (we had a buffet and the choices covered everyone's food restrictions and preferences). The garden was the perfect ceremony location and we had our reception in the forum. Absolutely beautiful. Harrison is a very special place to us and we are so happy the hotel helped us make our wedding dreams come true. Thank you!

Adrienne G.

Married on 08/09/2018

Lovely location

We were looking for a semi destination wedding and settled on Harrison Hot Springs. What a great day. The gardens were gorgeous for the ceremony. The food was awesome. The forum ballroom was spectacular. It made for an awesome day. I highly recommend the hotel for weddings

Sula D.

Married on 01/09/2018

Sula and Mohit elopement

We eloped to the dock in front of Harrison Hot Spring Hotel

We honeymooned at Harrison Hot Springs Hotel. The wedding was behind schedule since my room wasn't ready at check in. Our honeymoon there was nice though after the stress wore off.

Shea H.

Married on 31/08/2018

Amazing venue

Harrison Hot Springs Resort was the perfect place for our wedding! It is such a beautiful location and the staff were so amazing with making our day so amazing! The gardens were beautiful for the ceremony and there were so many places for amazing photos. We had the buffet at our wedding and the food was so delicious, we had so many guests tell us how good the food was and still have people mentioning it. I wish I could repeat the day over again it was so amazing.

Jeanette D.

Married on 15/07/2018

The perfect halfway point for our wedding

We have both friends and family from Vancouver and Kamloops - so Harrison was the perfect spot in between the two cities. We got married in the middle of summer, and even though the weather was hot, the evening garden ceremony was partially shaded and comfortable for guests. The garden area is so beautiful it doesn't need any additional decor. Every photo at any angle was beautiful. The Forum Ballroom was elegant and air conditioned. Our guests had such a good time at the hotel. They raved about the food. We had a plated dinner, which I would recommend. Plenty of food. The only two problems (minor) that came about were, we were told during the planning process that the food would be 1.5 hour service. It seems the wait staff rushed between courses, because it only took 45 minutes. And we were also told the wait staff would cut our wedding cake but they took so long to do it, we had one of our guests start, then the wait staff finally showed up and took the cake away for half hour before we saw it again. In hindsight we should have gone over our expectations about timeline. Other than that, the wedding day went off without a hitch.

Jen S.

Married on 03/09/2017

Harrison Hot Springs resort and spa was the most amazing place to get married. The staff was incredibly helpful. The food, omg the food was delicious. All our guests commented on how good our food was. Steak dinner (thumbs up)
The ceremony was in the garden which was a beautiful and private area.
Are you interested?
Send a message