Shawn and Maeve's wedding in Vancouver, British Columbia
Elegant Autumn Gold 7 wedding vendors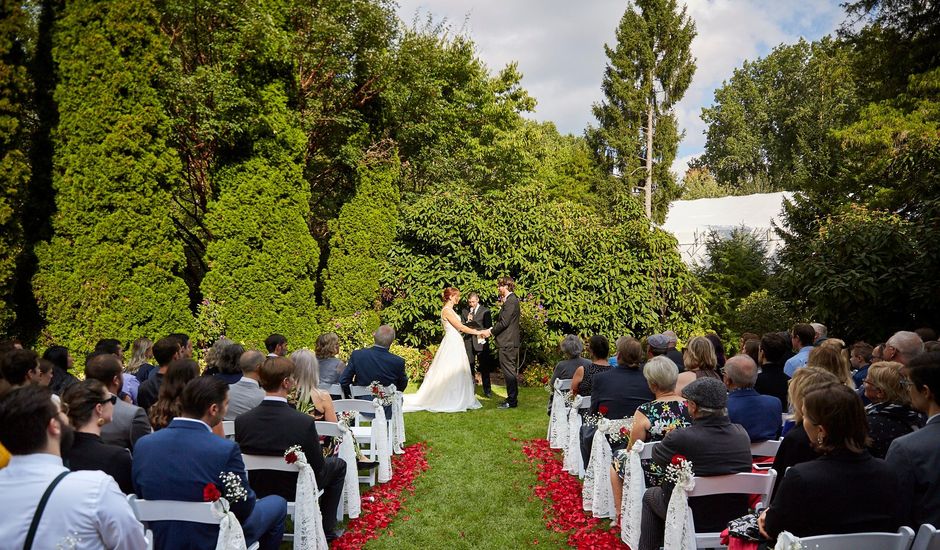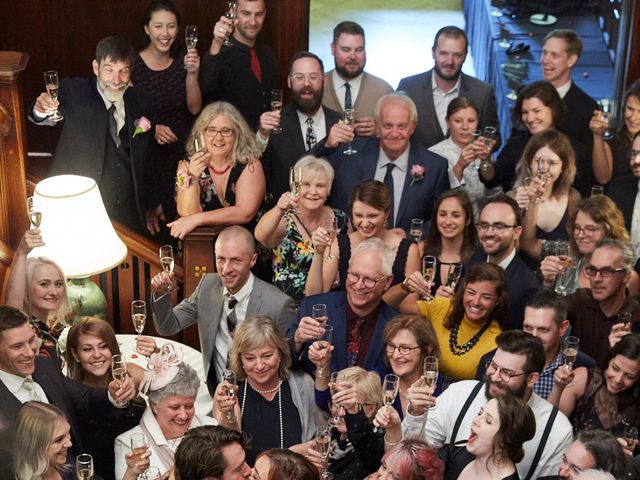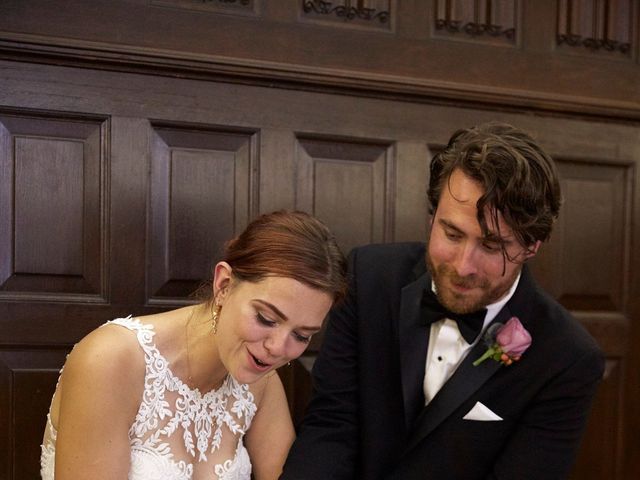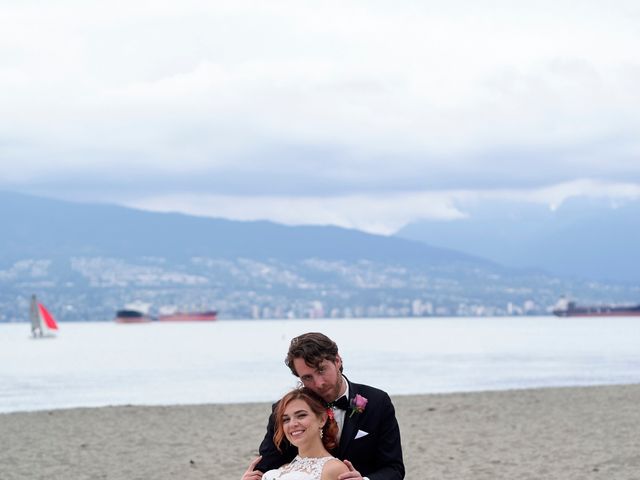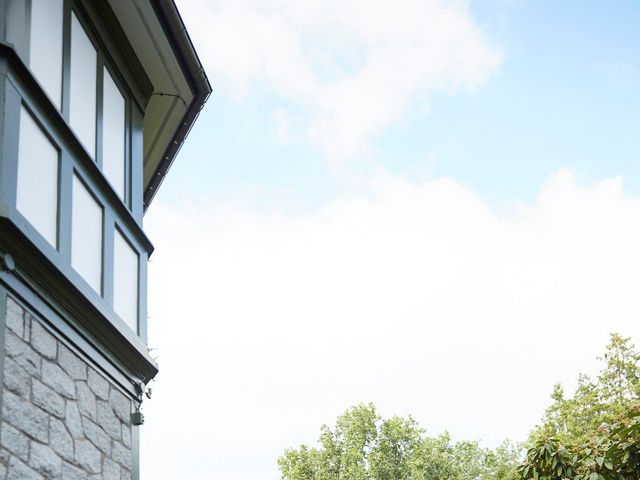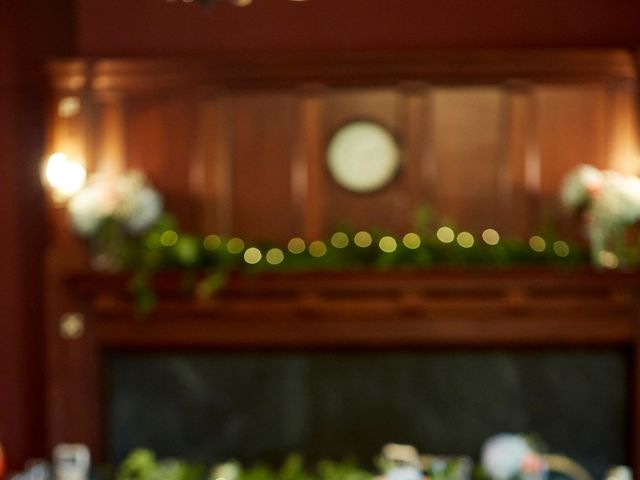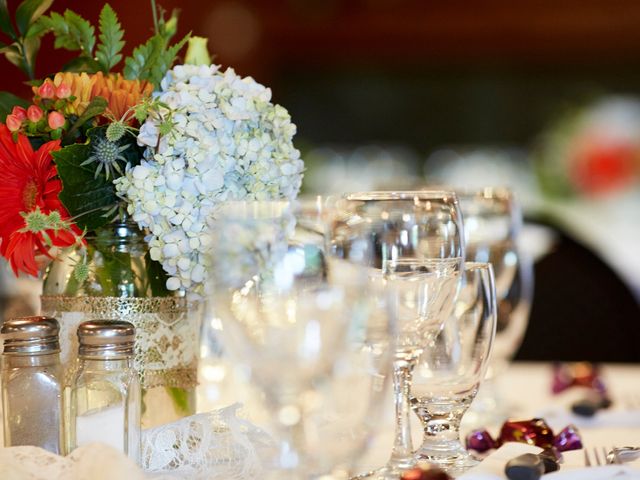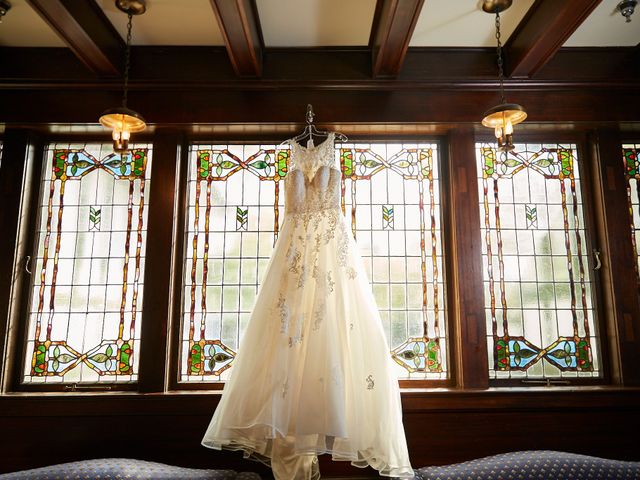 The story of our wedding
We got married last September (the rainiest September on the books for Vancouver for several decades, of course), after getting engaged last February. People thought we were crazy for planning a wedding in 8 months, but it was totally doable. We got married at Aberthau Mansion (the Point Grey community centre), which was honestly a dream. You get to throw basically a mansion party when you rent out the hall. We had a very DIY wedding - down to purchasing bulk flowers from Costco and arranging them as a pre-wedding party a few days before. (This is one of my hot tips if you're planning on a budget - Costco does great flower packages!)
Carly from Glam in Van came to the hall in the morning to do makeup for myself, my sister, and my mom. We had the upstairs to ourselves to get ready, (and bless my family and friends who helped set up the decorations while we did). She did an amazing job - we all looked (and felt) absolutely glamorous, and both my sister and mom have used her product recommendations (because they loved their looks that much!).
Continue reading »
Our ceremony was at 3 in the garden behind the mansion. Thankfully, the sun came out for the afternoon so we were able to get married outside. Jonathan, our officiant, was perfect! I wrote it in his review, but my dad commented to him after the ceremony that if he were to get married again, he'd hire Jonathan to officiate. (No, my mother was not pleased with my dad for that one, but she did also concede that my dad's not wrong).
After the ceremony, we had a receiving line so we could say hi to everyone who came (which I highly recommend, because you hardly have any time at all with all your guests so it's nice to have a hug and a hello).
During the cocktail hour, our caterers (Ritz Catering - HUGE shoutout to them for not only having the nicest staff but also having "the best food [my guests] have ever had at a wedding" - legitimately, I heard this more times than I could count) served appetizers while we went off to take pics with Erik from Weddings N Photos. He was an absolute dream to work with - not only is he a super nice guy, he's also an amazingly talented photographer. When we first met him, he showed some of his portfolio, and the way he captures the emotions of the weddings made me feel like I was at them. He took incredible shots at our wedding, not only of us in our photo session, but of our guests and decor, totally capturing the spirit of the day in his pictures. (I look at them more often than I'd care to admit). We had a buffet-style dinner, and again, Ritz provided an amazingly delicious dinner package that didn't break the bank. After dinner, we did speeches and then dancing. My husband and I spent a few weeks compiling a playlist so we got to skip the DJ, but if you're doing this, definitely rent a good sound system. We went with Long & McQuade, and for ~$50 you can have 2 very loudspeakers with great sound. Additional shoutout to Behnaz at Joconde - she made an absolutely breathtaking cake and cupcakes for us. (I included a mouthwatering picture - it tasted as great as it looked!)Our day was a dream! We keep joking that we'd like to do it over again - have settled on the idea of having a 10-year anniversary party at the same spot.
Shawn and Maeve's vendor team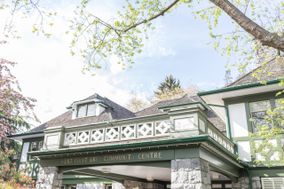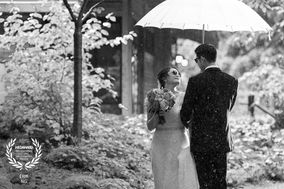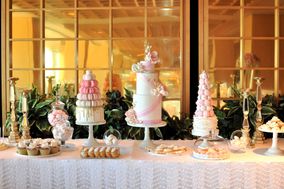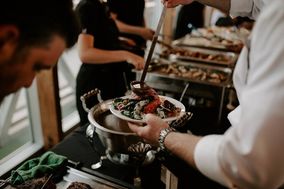 Glam in Van - Carly Martin Makeup & Hair
Bridal beauty
The Bridal Gallery
Wedding dress
Other Aberthau Mansion weddings
View all
Other British Columbia weddings
View all
Get inspired with Real Weddings
Other gold weddings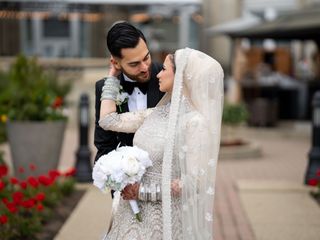 Show all
Other Autumn weddings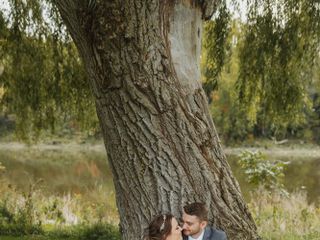 Show all
Other elegant weddings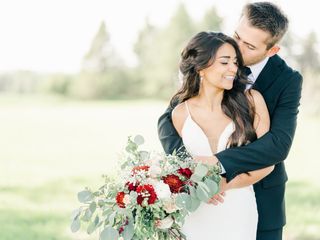 Show all