Scott and Victoria's wedding in Edmonton, Alberta
Elegant Autumn Pink 3 wedding vendors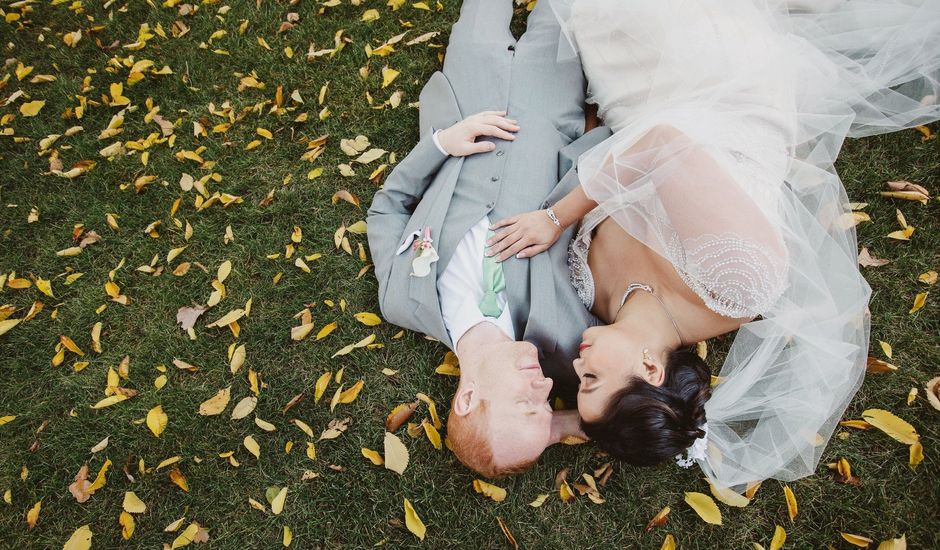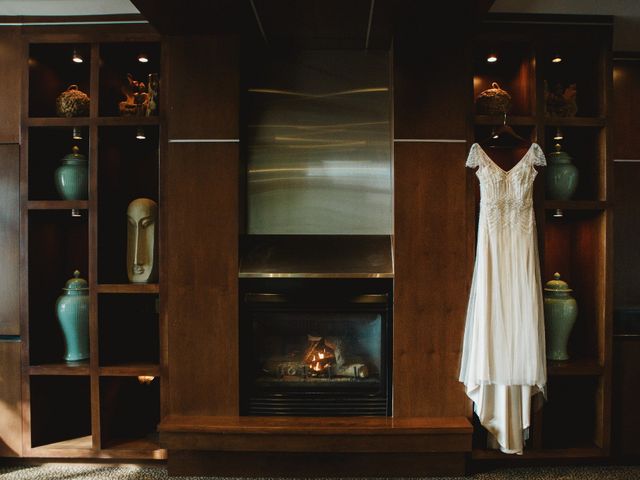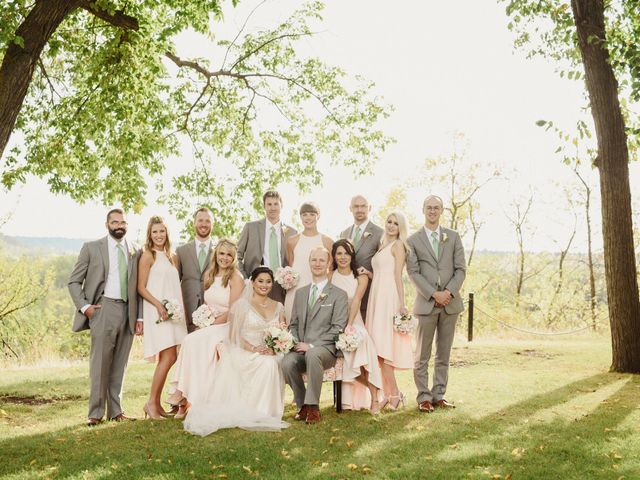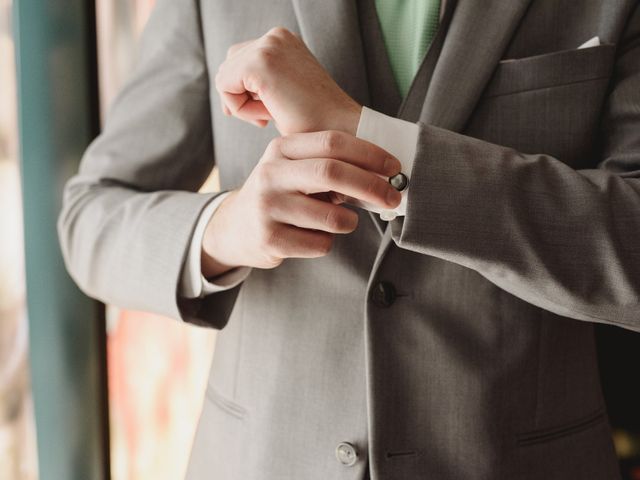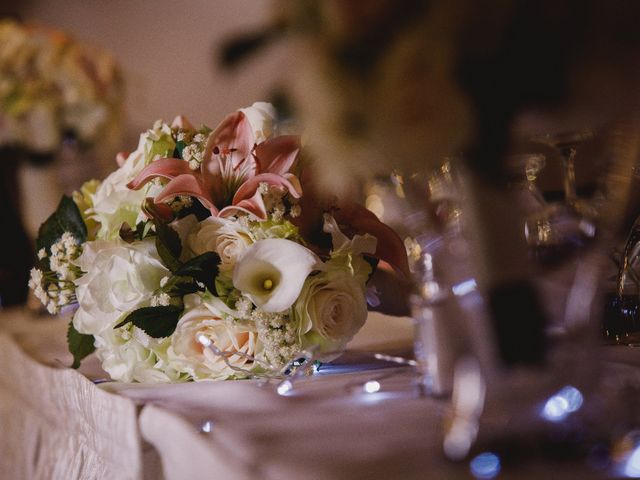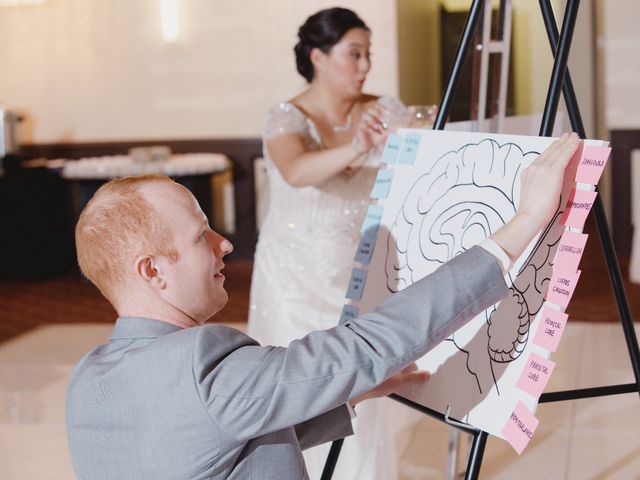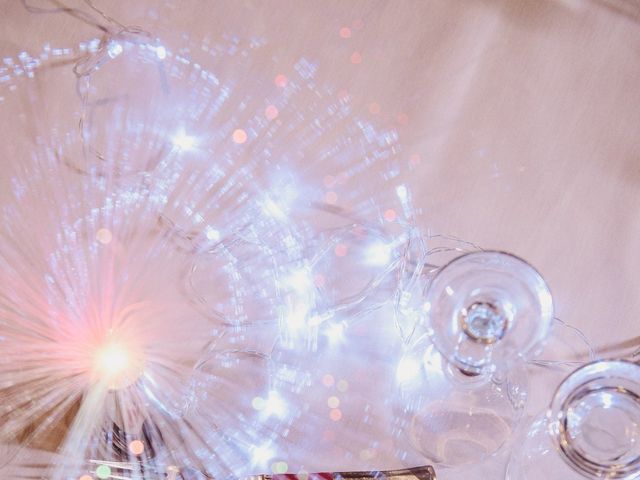 The story of our wedding
Our wedding was a dream come true!
The day started with the women getting all glamed up - hair at Allora Hair Boutique and make up done by Ashtanti Marshall. We then moved the party over to the Metterra Hotel on Whyte Ave where our awesome photographers Conni and Lisa from LifeDotStyle Wedding Photography met up with us.
The Mettera offered a lot of great options for shots and Conni and Lisa took my wedding dress into the lobby to get some beautiful photos!
Our ceremony was held in the lobby of the Francis Winspear Centre - an absolutely breathtaking place to have a ceremony. Despite a week full of rain and sleet we actually had beautiful weather the day of our wedding, with lots of light shining through the huge windows.
Tammy Banting, from Meaningful Ceremonies, officiated our ceremony. She had suggested a Time Capusle Ceremony to us, since we did not want to do the Sand ceremony. It was a really nice suggestion and I am excited to open up our Time Capsule in 10 years!
Continue reading »
We were also lucky to have Randy Mueller play on the Winspear's baby grand piano during our ceremony. He flawlessly timed all of the songs that we had requested and having that live piano music really helped to set a romantic tone for the day.
Churchill Square also happened to be holding a Chinese mid-autumn fesitval the day of our wedding so we hopped over to take some photos with all the decorations which was a nice addition given my Chinese heritage!
For our photos we headed off to the old Royal Alberta Museum grounds - the architecture of the buildings there as well as the grounds themselves are so stunning in the Fall. Conni and Lisa were super prepared and even brought a beautiful bench for us to use in the photos.We have only had a sneak peek at some of the photos they have taken but let me tell you they are amazing! Can't wait to see the rest!
Our final stop of the day was at Mirage Banquet. The space was beautifully decorated and the lighting was great! Our DJ, Craig from Dooby's Karaoke, had a great system set up and worked really well at coordinating with our MC. Our reception was a blast. Craig was great at getting people out on the dance floor and also at getting people to sing karaoke! I couldn't believe that so many people stayed until the very end but all of a sudden it was almost 2 a.m and we needed to clean up and head out.
The day went by so fast but we had a ton of fun! After all of the planning and stressing - I wish I could do it all over again!
Scott and Victoria's vendor team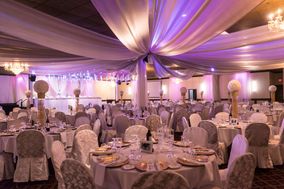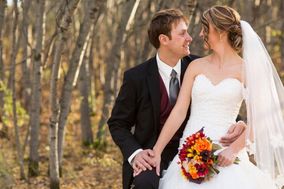 Other Mirage Banquet Hall weddings
View all
Other Alberta weddings
View all
Get inspired with Real Weddings
Other pink weddings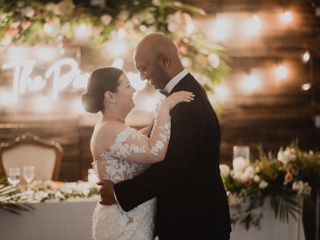 Show all
Other Autumn weddings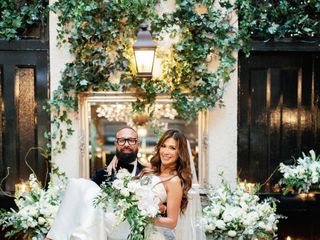 Show all
Other elegant weddings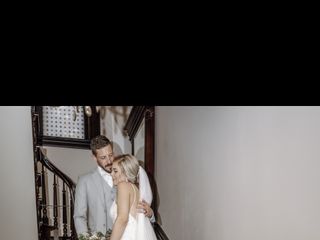 Show all