Jonathan and Alyssa's wedding in Mono, Ontario
Vintage Autumn Gold 10 wedding vendors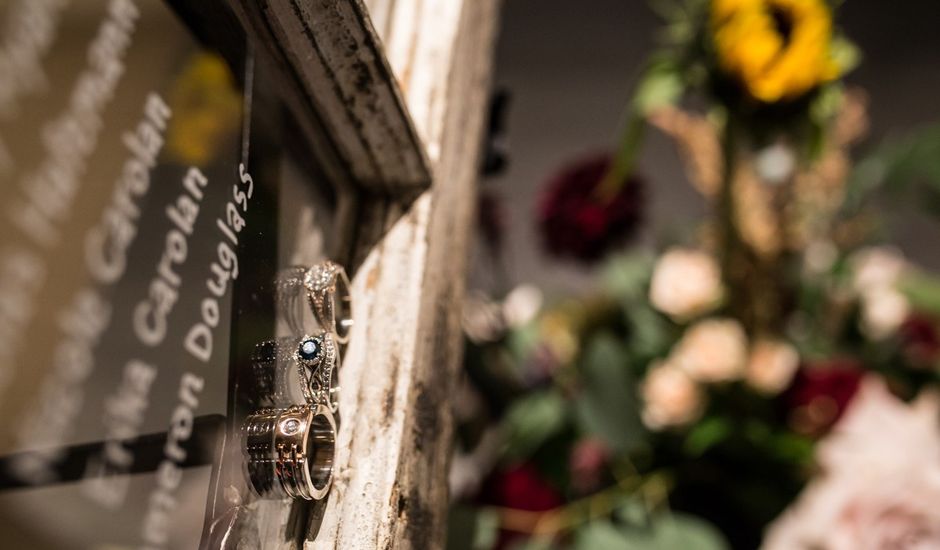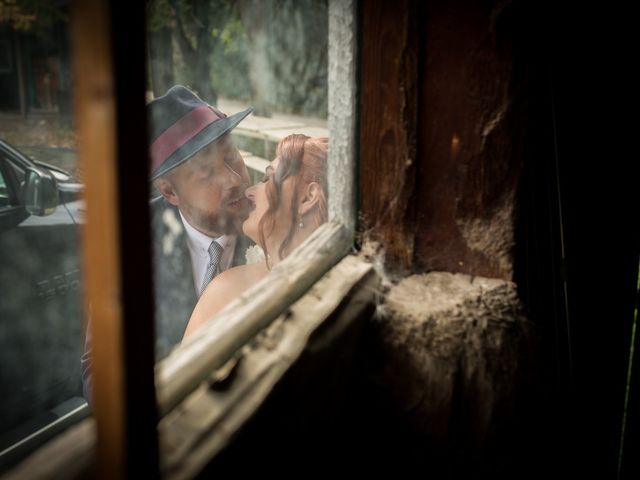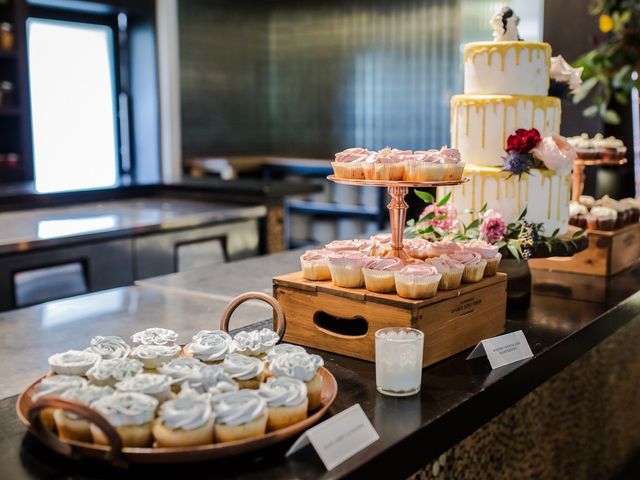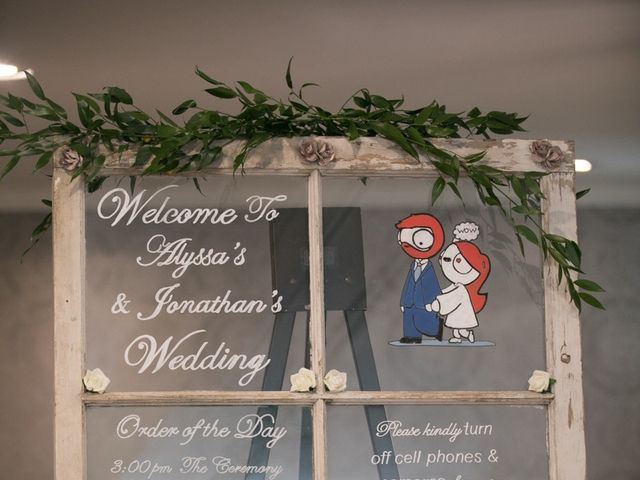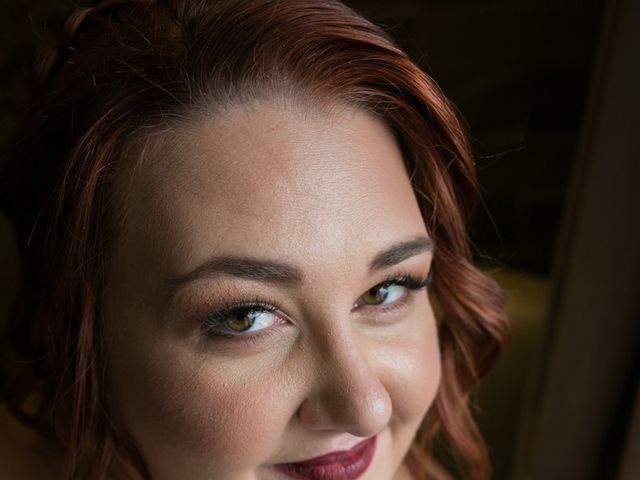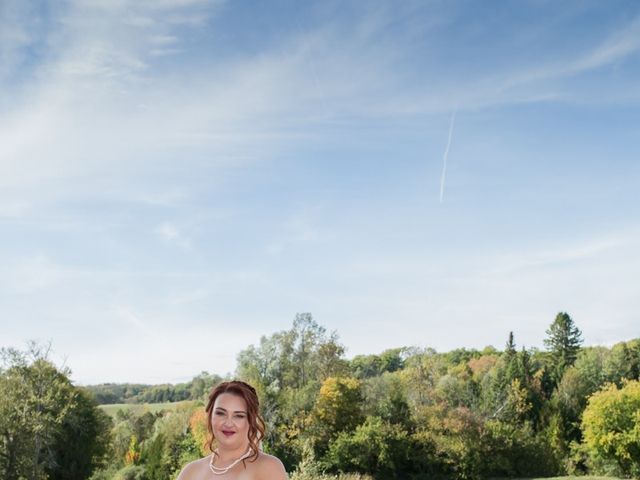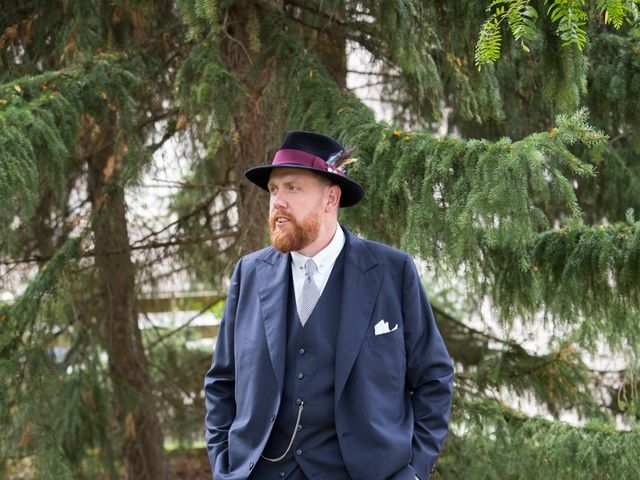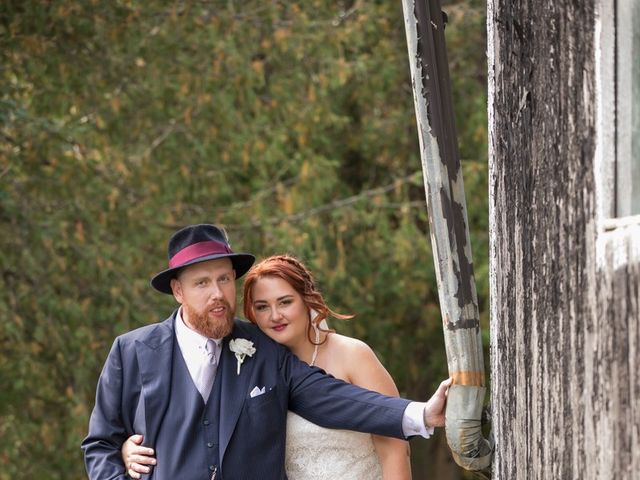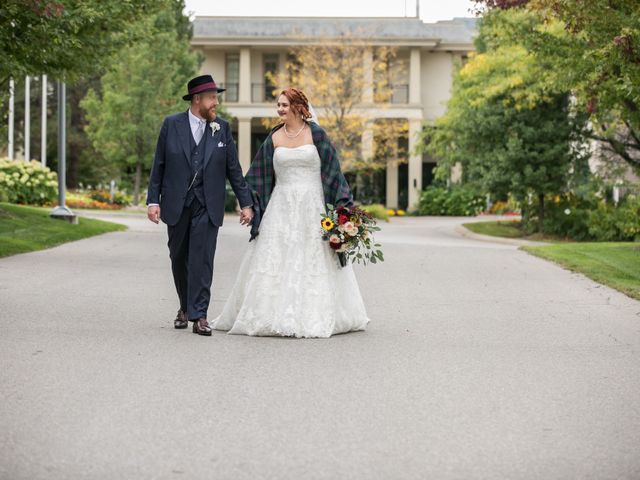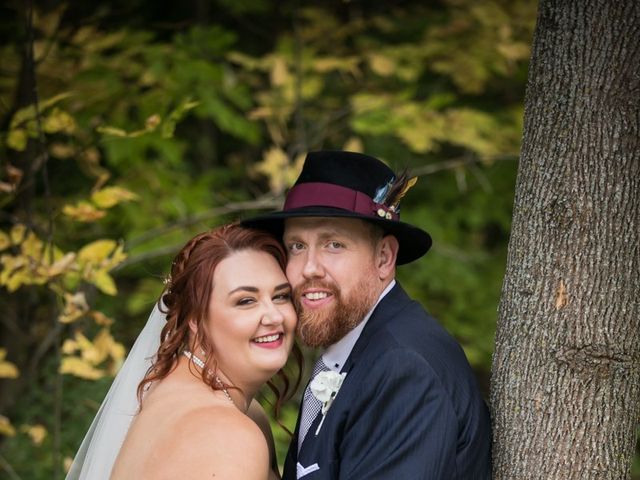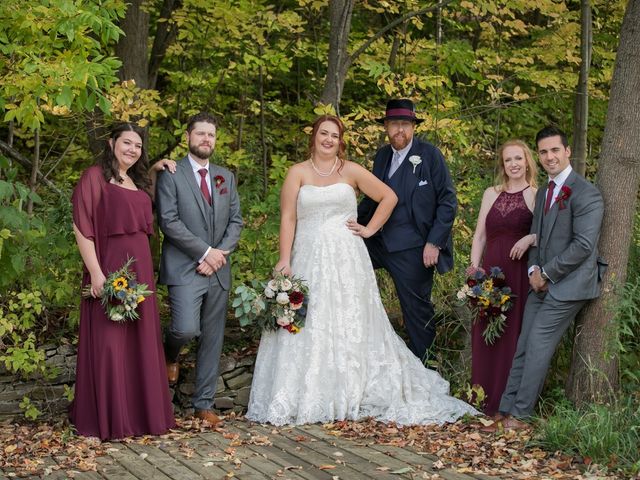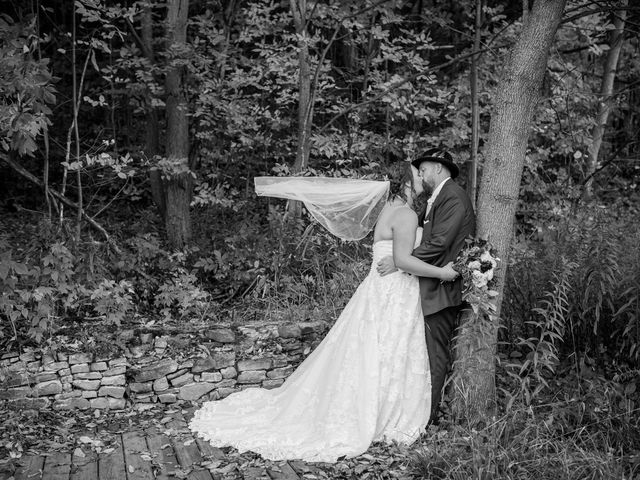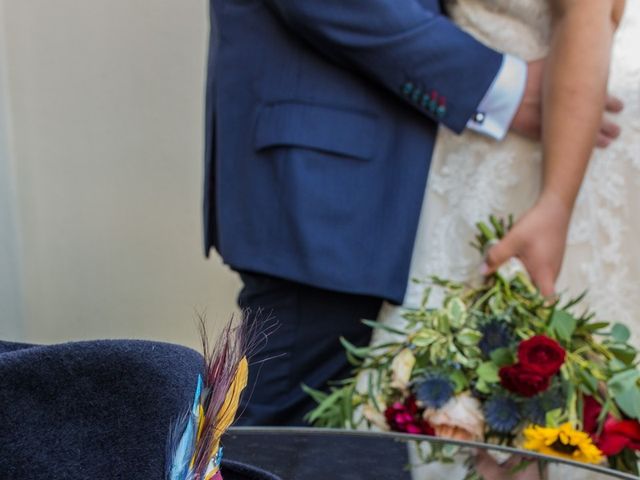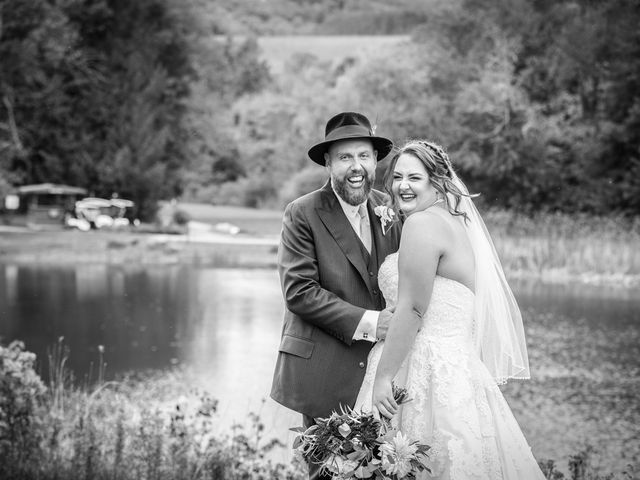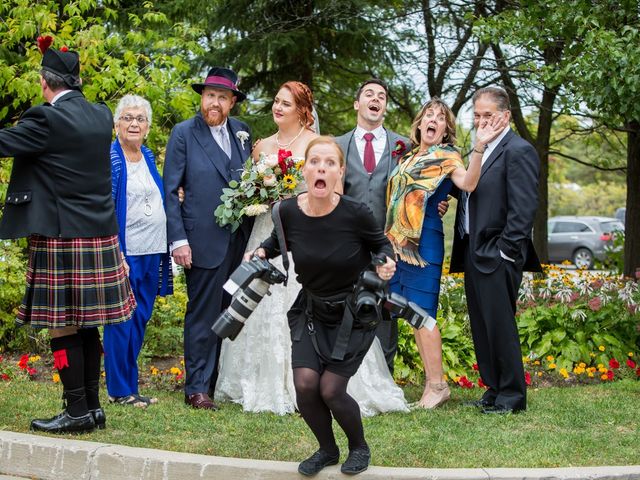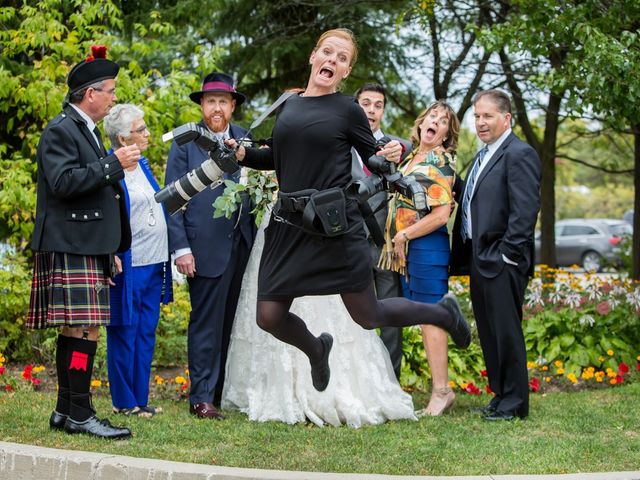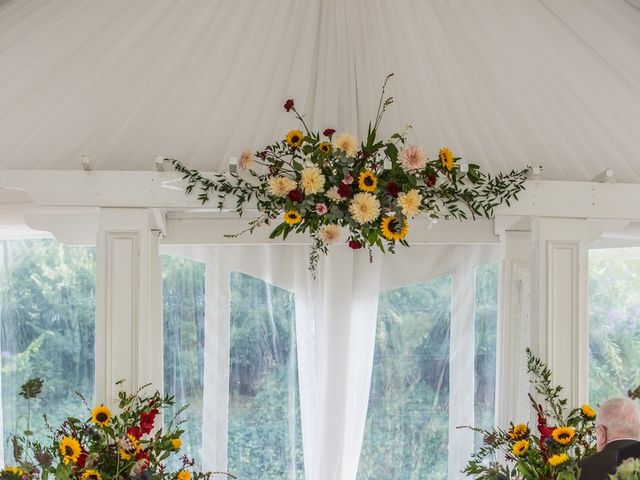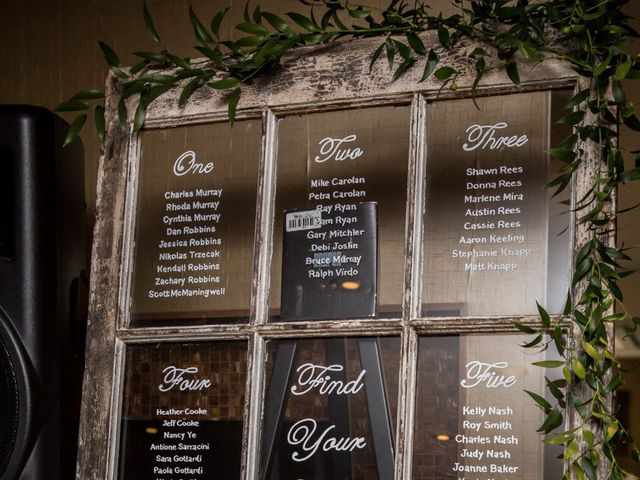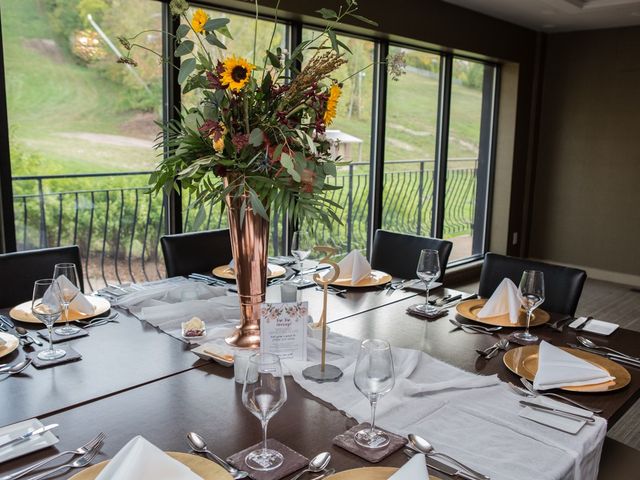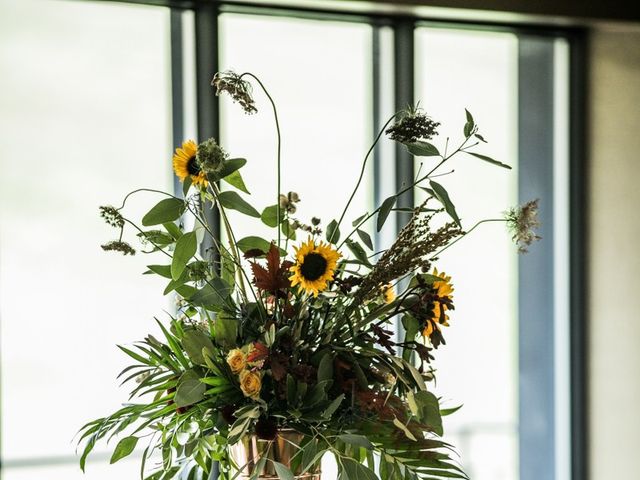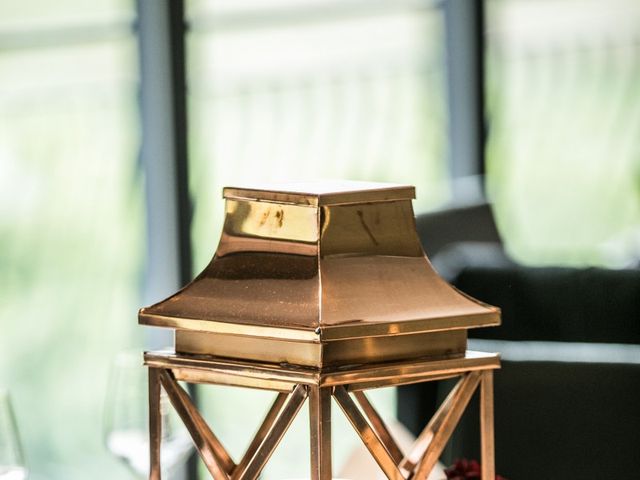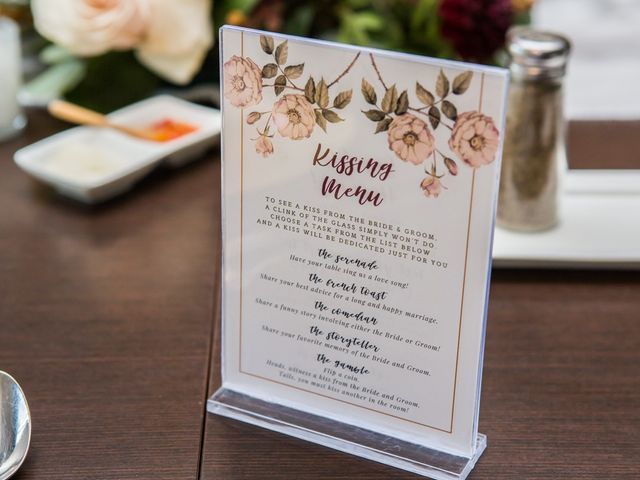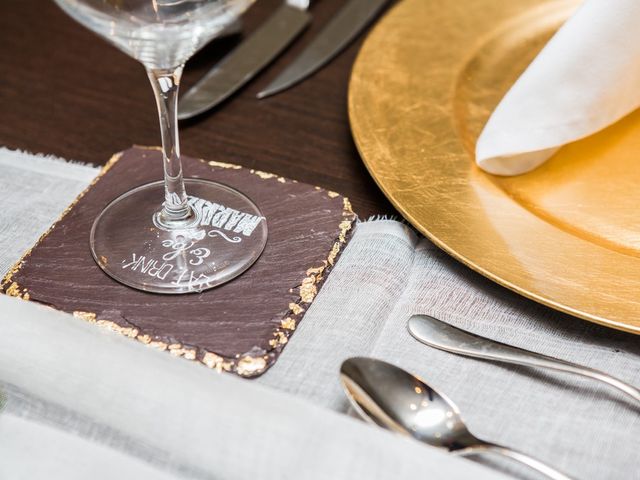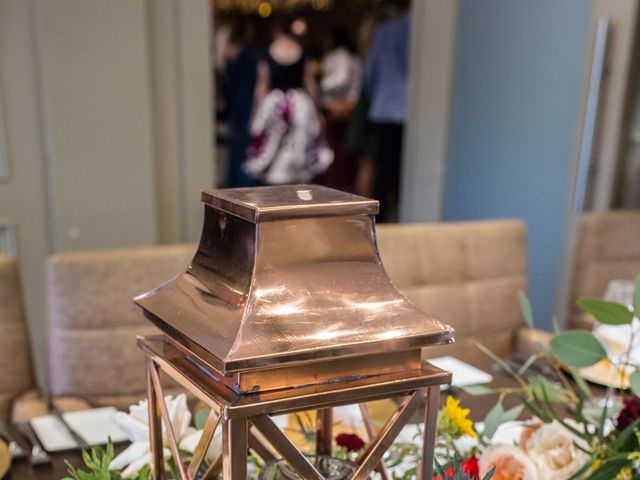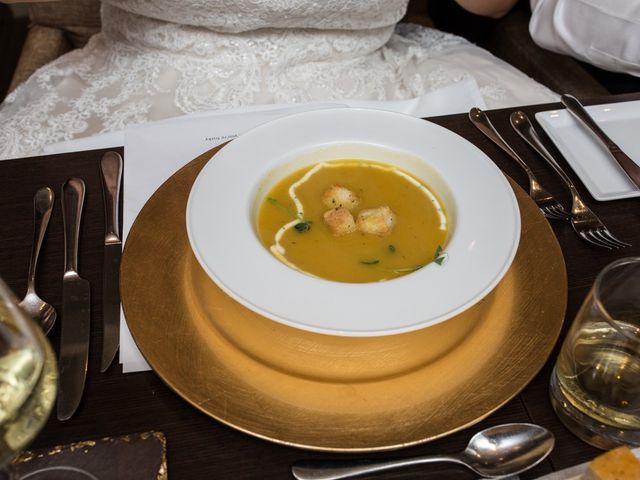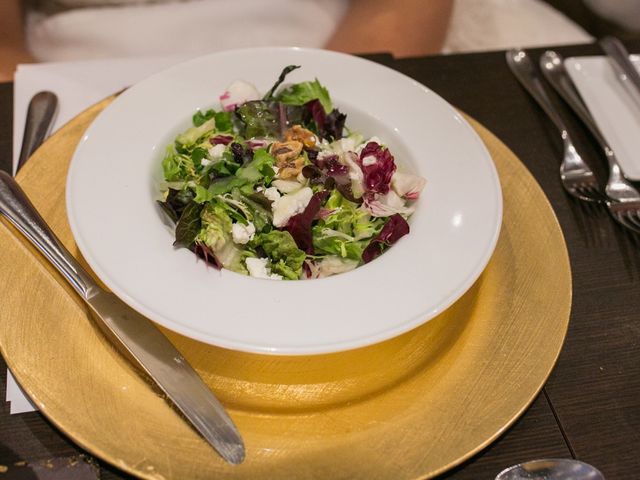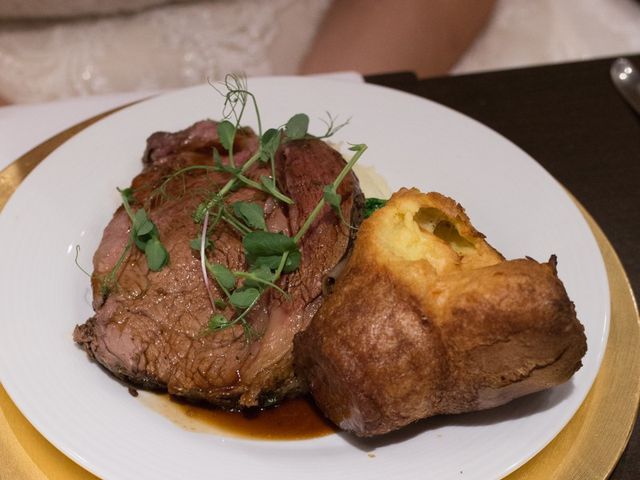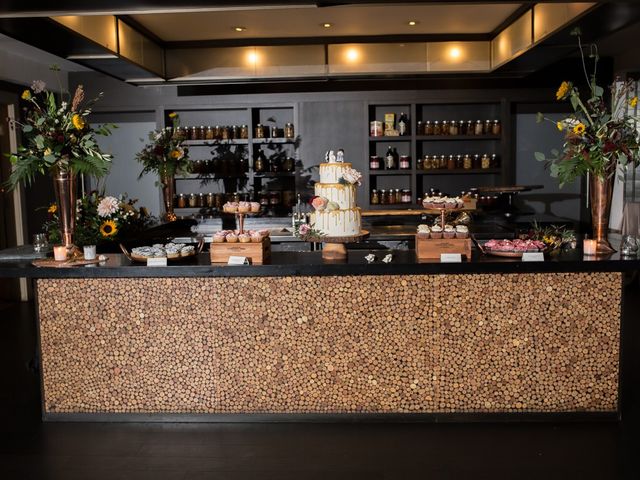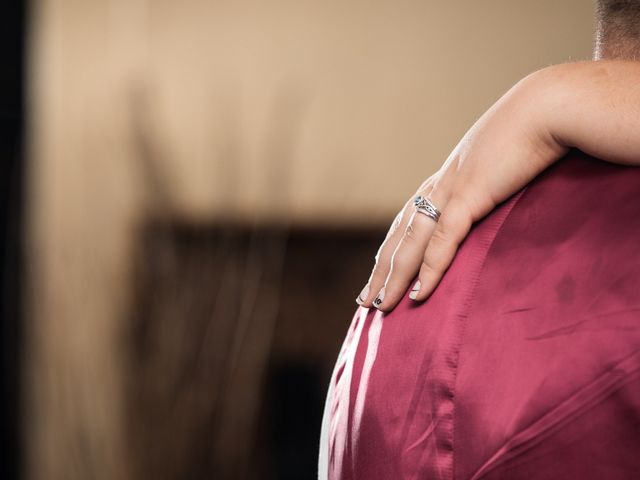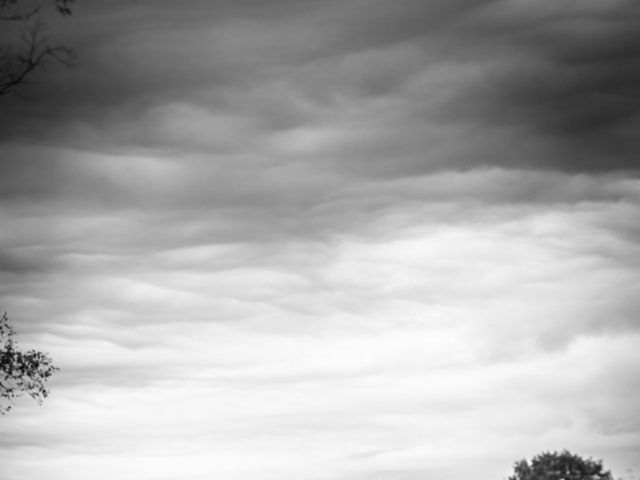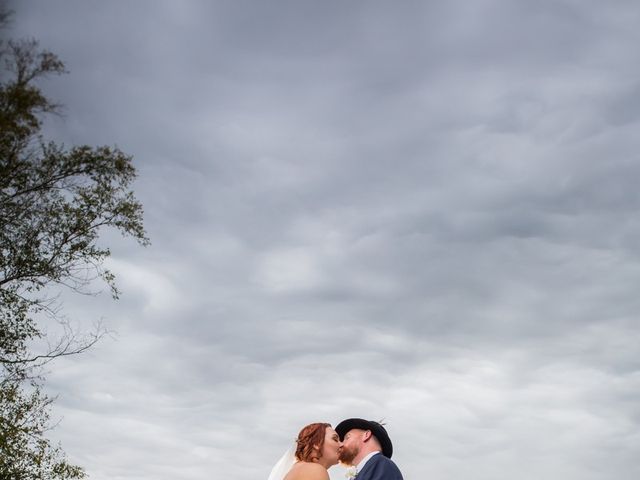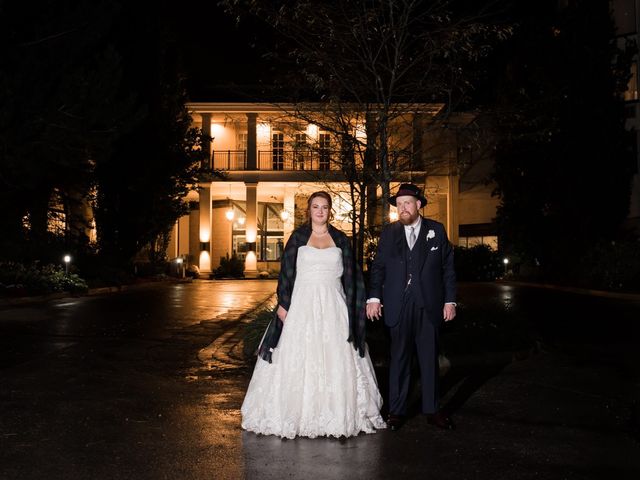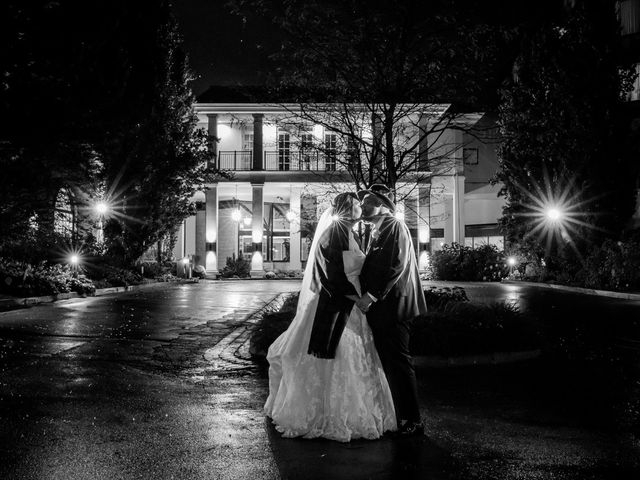 The story of our wedding
This day for us was years in the making.
Our relationship started out as a simple match on a dating website- another fish in a sea of fishes. After our first date, however, we could each see that there was nothing ordinary about the other. We quickly fell in love and were living together within 6 months. We became engaged another 9 months after that, but....... we told no one else for another two years! It was our little secret, and we wanted to keep it that way for just a little while, to savour its sweetness. We knew that we would be together forever, and we had no reason to rush forever!
When we finally did tell our friends and family, they were ecstatic for us! We were a perfect match and everyone knew it. We were identical in many ways and polar opposite in many others. Somehow, it worked for us. We were better together, stronger together, and happier together.
We took our time to plan our wedding. We had many similar ideas (thank goodness for those!) and some that completely clashed. Through the planning process, we somehow learned to love each other better. We learned to listen better, communicate better, prioritize each other's wants and needs better, and we learned that ultimately, at the end of the day, we love each other and no other detail is more important than that.
Continue reading »
Now let me tell you, Jonathan is a copper master. He sees copper the way Michaelangelo sees Marble; not for what it is, but for what he can help make it become. Naturally, I wanted to embrace his talents. We were so blessed when his father and sister (also talented copper artists) also decided to help us with the decorations. Between the four of us (I polished- lol we all have our strengths), we managed to put together the lanterns, vases, and windowpane signage for our wedding. I would never in a million years have imagined the amount of love that would come our way when we decided to get married! Each piece meant so much more to us because they were all hand-made with love- for us!
We knew we wanted a warm atmosphere, beautiful scenery, great food, great music, and the best photos of our lives. We spent much time speaking to vendors, and some fell through before the wedding, but in the end, it was such a blessing. When our day arrived, we knew we had the best team of photographers, florists, officiant, cake, musicians, catering, hair and makeup, and family and friends. We did not stress about a single thing on our day. We relaxed, we savoured every minute of the day, and we had the best time of our lives!!
If we could give future brides and grooms advice, it would be this:
If one of your vendors recommends that you hire a wedding coordinator, hire the damn wedding co-ordinator! Our florist had worked with our venue many times before, so she really knew what their processes were and we kind of wished we had listened, just to make our day go just that much smoother.
You absolutely must get along well with your photographer(s)! You are going to spend all day with this person/ these people so they need to add to your enjoyment, not to your stress! Our photographers got along so well with each other, and with us and our families, that our families cannot stop raving about how much fun they had taking photos with them (see photos). PLUS, they were able to get the best laughs out of us (see photos), and truly the best shots of us at our most natural.
HAVE FUN! This day is all about love and enjoyment. Don't get so lost in remembering the details you planned, that you miss the day you could have had. Despite your best efforts, some things are going to go astray. You can plan objects, and colours, and things, but you can't plan people. Enjoy the moments with the ones you love and remember- You're getting married!!
From the bottom of our hearts, we hope you have the most magical day! We wish you love, and friendship, happiness and joy, friends and family, great food and great company, good drinks and bad dance moves, and all the best for the bright happy future that awaits you both ahead.
Cheers and Love.
xo.
Jonathan and Alyssa's vendor team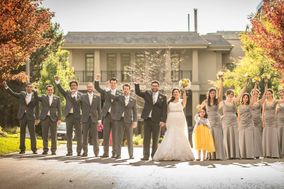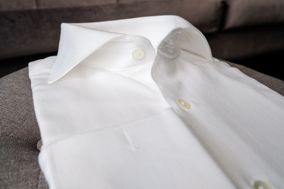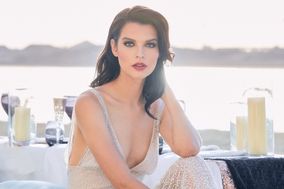 Snowberry Botanicals inc
Floral arrangements
Amber Richmond Photography
Photographer
Crumb and Berry
Wedding cake
Best for Bride Barrie
Wedding dress
Other Hockley Valley Resort weddings
View all
Other Ontario weddings
View all
Get inspired with Real Weddings
Other gold weddings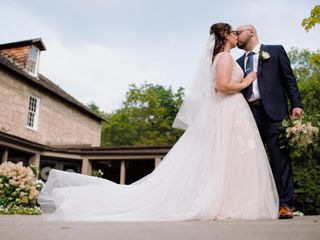 Show all
Other Autumn weddings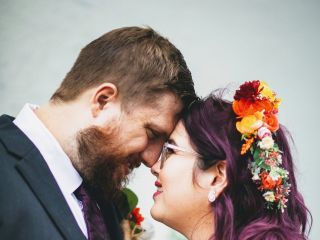 Show all
Other vintage weddings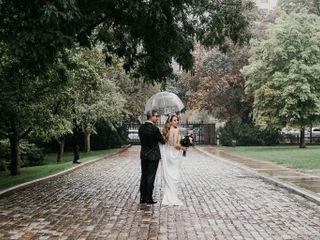 Show all