Dylan and Janelle's wedding in Steinbach, Manitoba
Countryside Autumn Silver 13 wedding vendors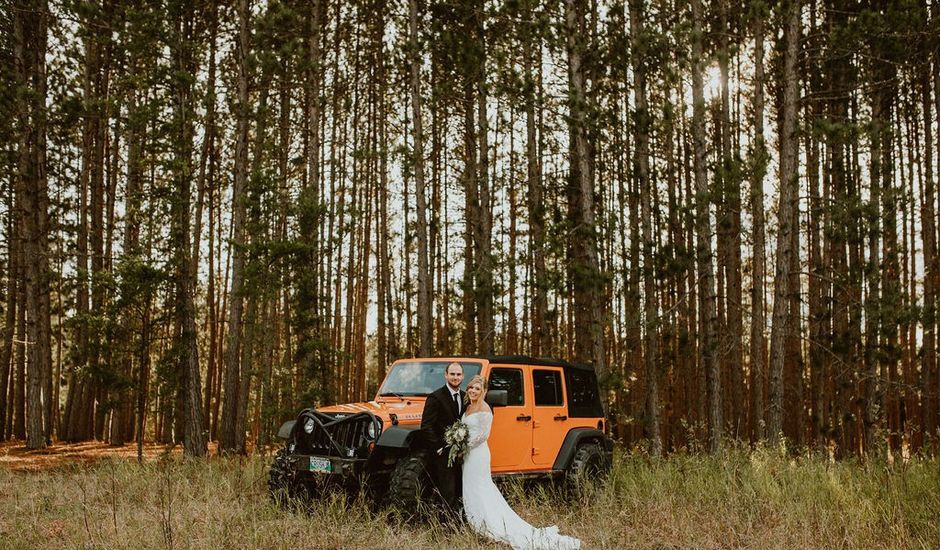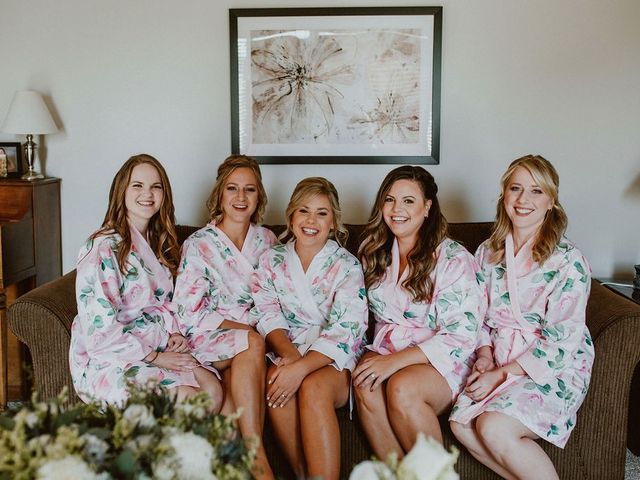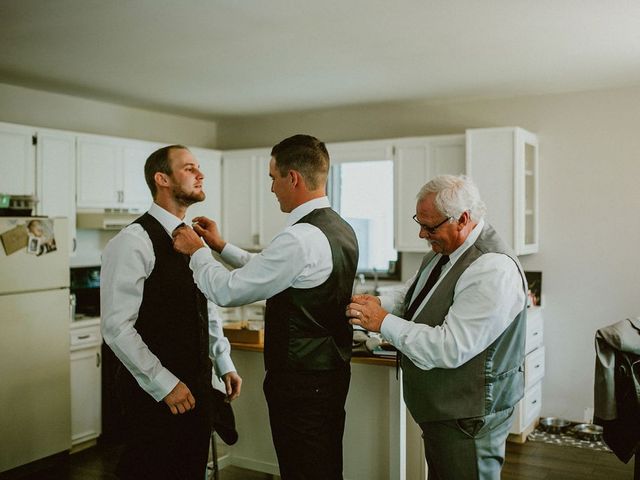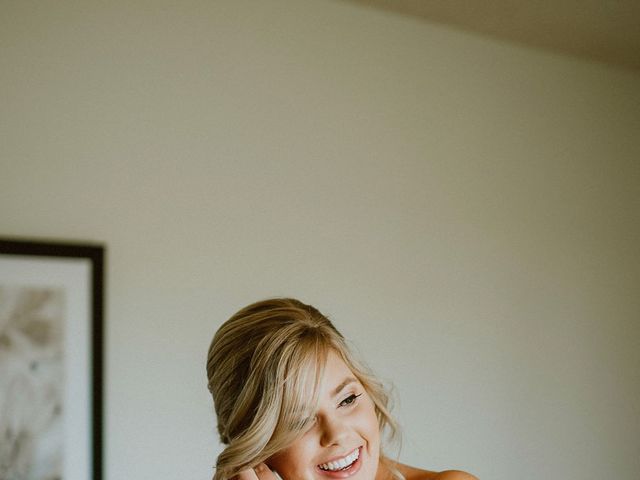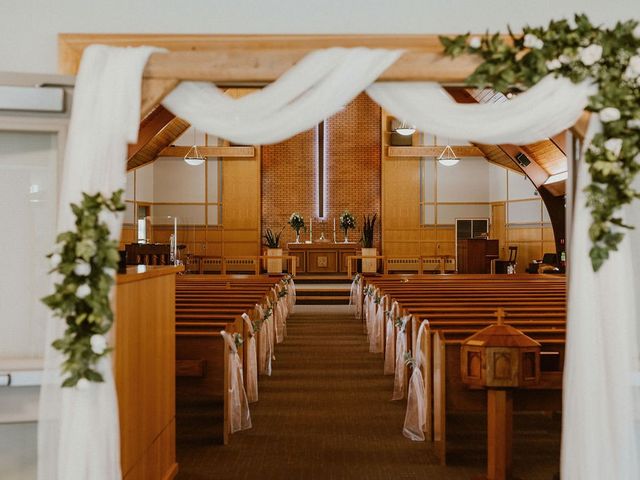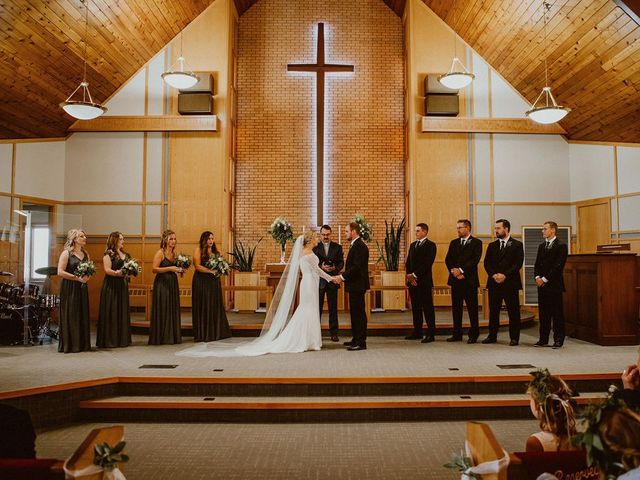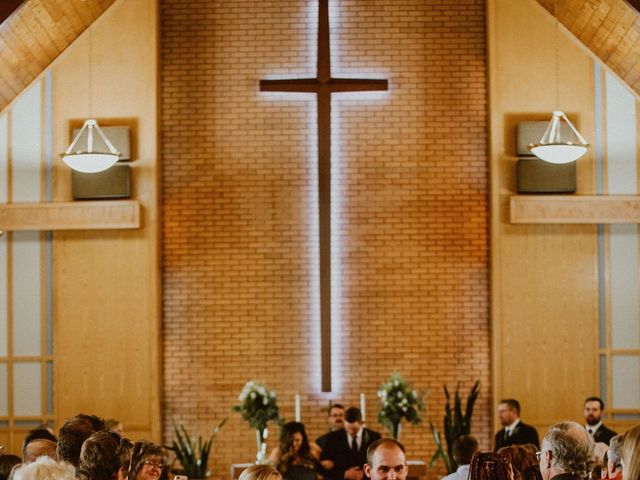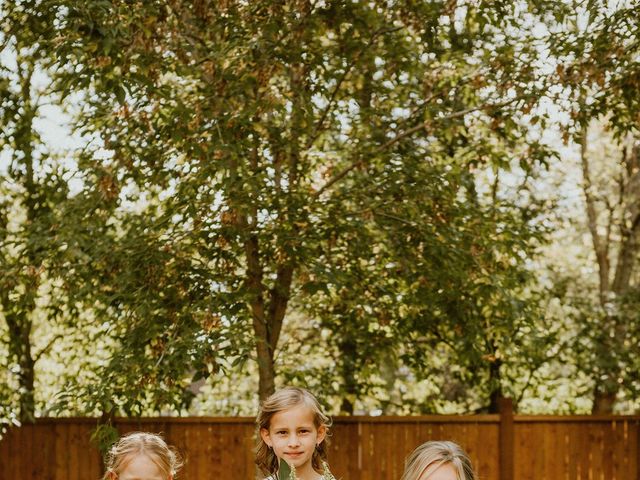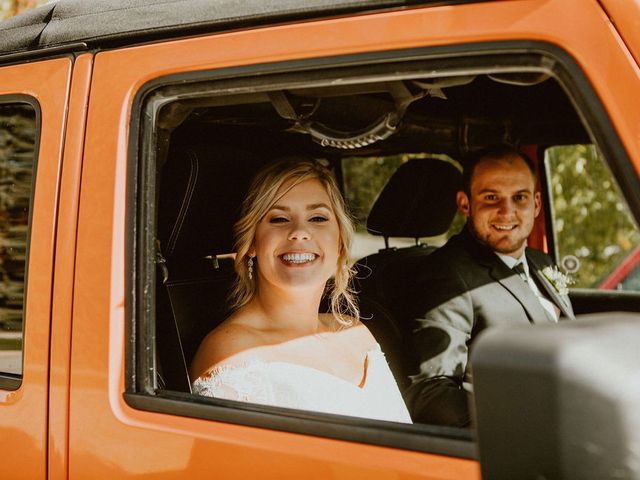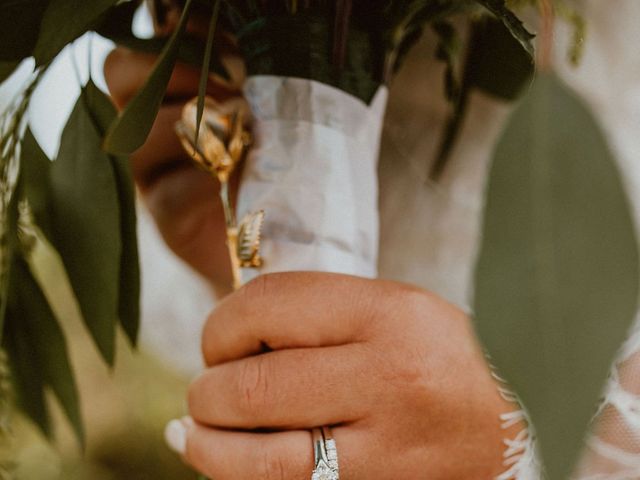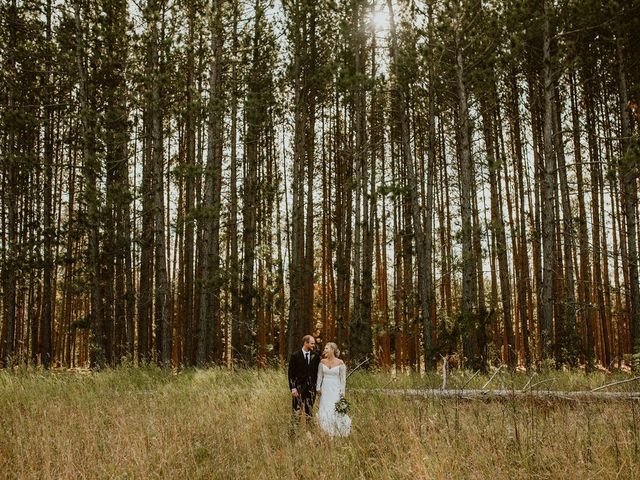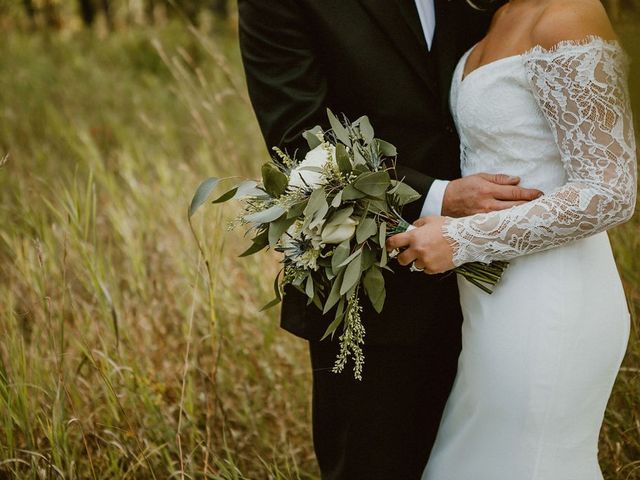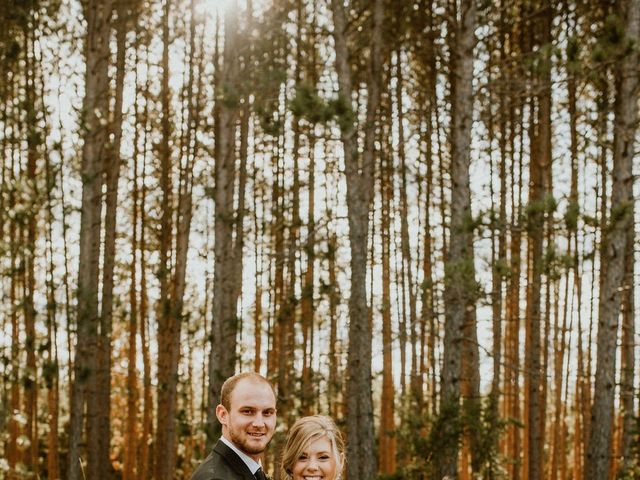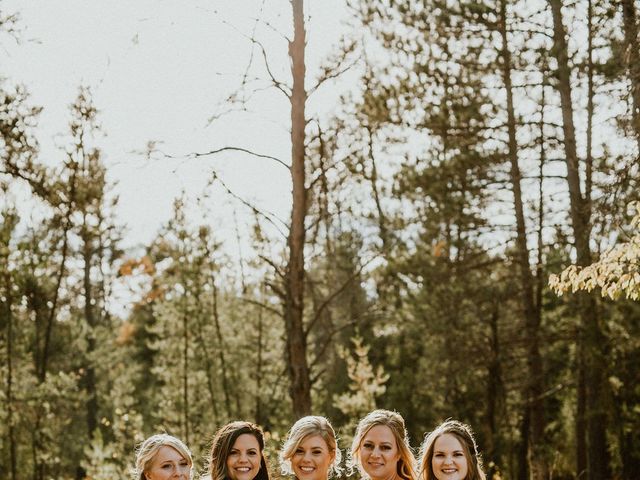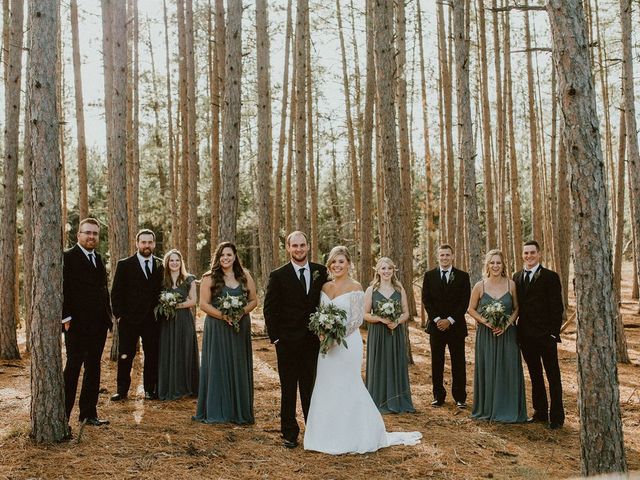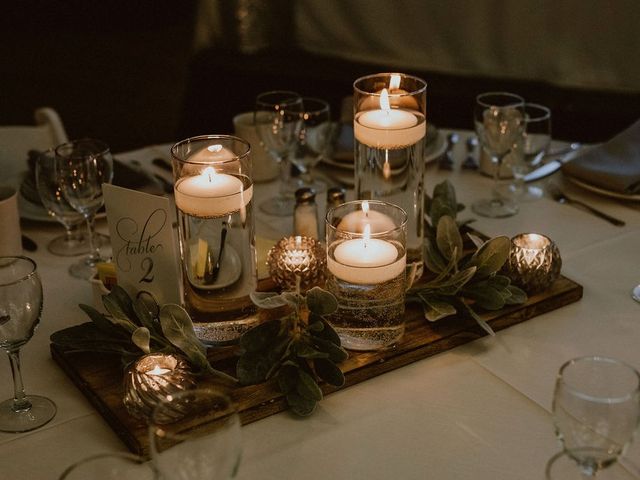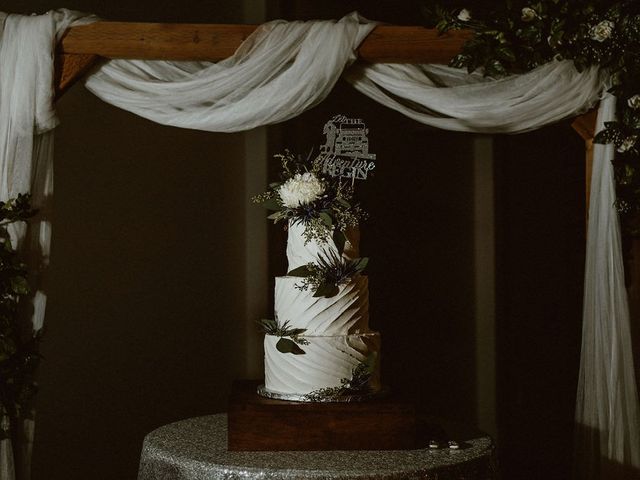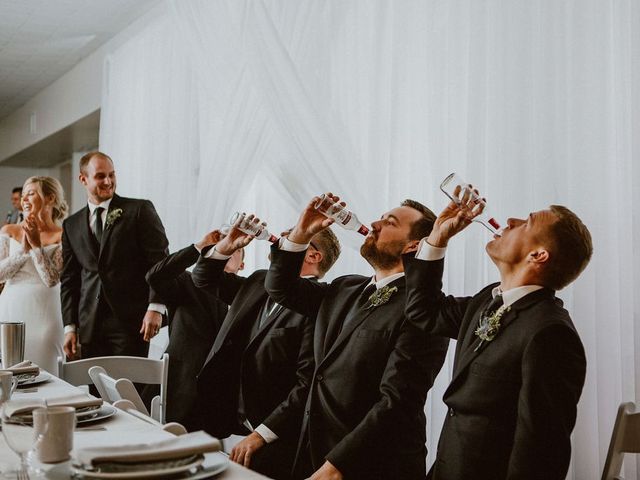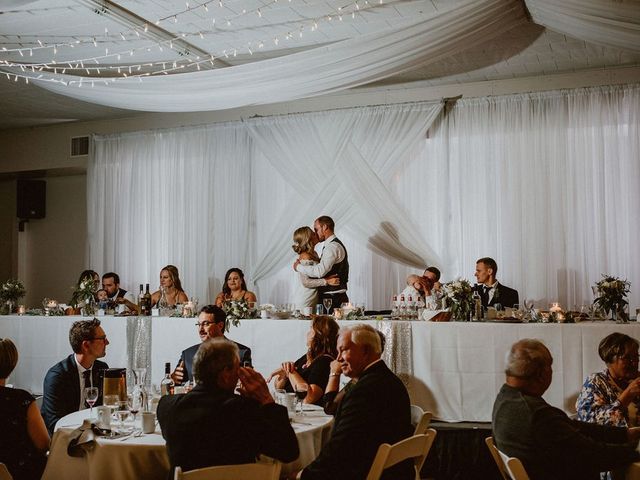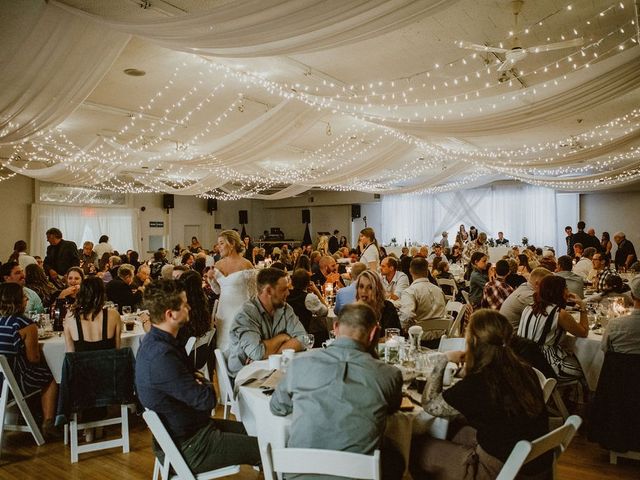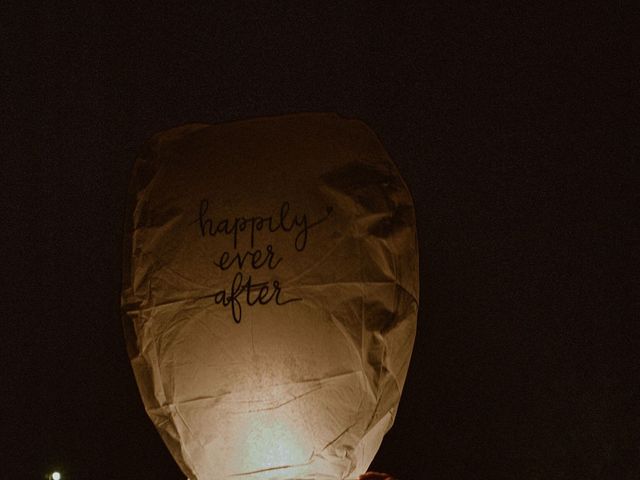 The story of our wedding
Where to begin, I've known my now-husband since Elementary School, we started out as classmates and through the years became really good friends. There was always a connection between us, and phases where we would spend a lot of time together but, towards the end of high-school we were taking two different paths in life and had other friend groups in our lives. After high-school we kept in touch periodically, a typical "happy birthday" text, or bump into each other at the bar but not much more than that. At times, and with the help of liquid courage, either Dylan or I would attempt to initiate something more, but the other person would be in a relationship and the timing never worked out.
Until, August 22nd, 2015. I had broken up with my boyfriend the night before and for some reason, Dylan was on my mind. I knew I wouldn't be fully invested in any relationship without fully knowing that Dylan and I were JUST meant to be friends. Sure enough, I got the courage to message Dylan; and finally, we were both single at the same time! We started hanging out again and both knew early on that this was it. Our paths had crossed again and it was meant to be. Dating was fun; there were no butterflies because we were both already so comfortable with each other, spending time together was easy. Being from a small city, a lot of our family knew each other through sporting events and or school functions and when we "met the parents" it was just like walking into a second home, welcomed with open arms.
Continue reading »
At the end of April in 2016, we were driving in the country and stopped in Sandilands to check out the newly planted trees after the forest fires, we took a picture in the ditch and kept on with our day. We always talked about how it would be cool to go back to that spot periodically and check on "our" trees. Little did I know that in September 22nd, 2018 we would head back to our spot in the ditch and Dylan would get down on one knee and ask me to be his wife. 'About time' was the response of our family and friends. We both liked the idea of a fall wedding and picked September 28, 2019, as our wedding date since it was already the wedding anniversary of my grandparents and Dylan's Aunt and Uncle.
The social and wedding planning process was really fun for us, we had a lot of love and support from our family who was more than willing to come to appointments or help out in any way possible. For that, we are beyond grateful. A social is definitely more work and stress than a wedding, but it's great to see your friends fill the dance floor and win prizes! I'd like to think that I wasn't "bridezilla" for a year and prepped my family that I may have a moment the day or two before the wedding; luckily enough for myself and everyone else all the planning paid off and set-up went smoothly.
The big day had arrived! I woke up calm and as the bridesmaids, hair & makeup artists arrived to get us ready I really just got excited. Once hair and makeup were done and I got to put my wedding dress on, it really sunk in that this isn't just a party, I'm preparing to walk down the aisle to meet my husband. Something which Dylan and I had started talking about way back in the 9th grade.
Our wedding day was really a dream. The ceremony was beautiful. It took place at the church I grew up attending and was personalized by our Pastor. We opted out of a first look as the traditionalist in me wanting to first see Dylan during my walk down the aisle with my day. After the ceremony, our guests were able to go to our Aunt and Uncle's for drinks and appetizers while we left to take pictures for a few hours. For photos, it only seemed fitting to go back to the ditch in Sandilands where Dylan proposed 12 months earlier. And later met everyone at Friedensfeld Community Centre for our reception. As a member of the hall, the price was great and we were able to spend more on decorations and rentals to really customize the look of the building.
As both really emotional/sentimental people, Dylan and I loved the speeches! My sister and maid-of-honour really surprised me with turning childhood stories into life lessons, and Dylan's younger brother and best-man took advantage of the opportunity to embarrass his older brother. We had a truly fabulous day and my only complaint is that it didn't last long enough. A part of me wanted to dance and have fun and another part wanted to walk around and talk with all of our guests; with 275 people there simply isn't time to do both. All in all, an amazing day. Worth every penny and late night for the wonderful memories that we get for the rest of our lives.
Dylan and Janelle's vendor team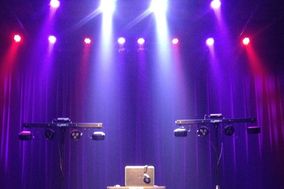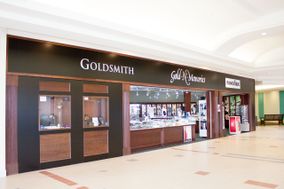 St. Paul's Evangelical Lutheran Church
Venue
Sobeys
Floral arrangements
Gina Brandt Photography
Photographer
Classic Impressions
Bridal beauty
Stone Bridge Auto
Transportation
Double Take Cakes
Wedding cake
White Fox Videography
Video
Friedensfeld Community Centre
Catering
Christie's Bridal
Wedding dress
Other Manitoba weddings
View all
Get inspired with Real Weddings
Other silver weddings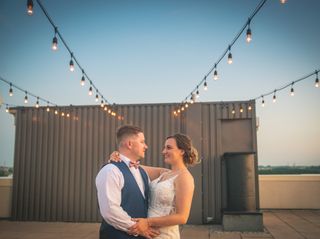 Show all
Other Autumn weddings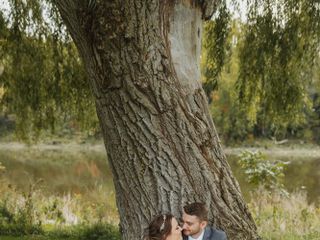 Show all
Other countryside weddings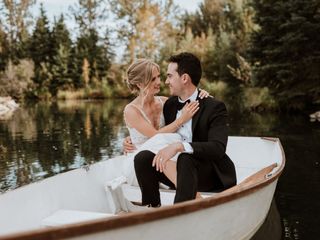 Show all