Daniel Collet and Holly Daniel's wedding in Roseneath, Ontario
Rustic Autumn Purple 11 wedding vendors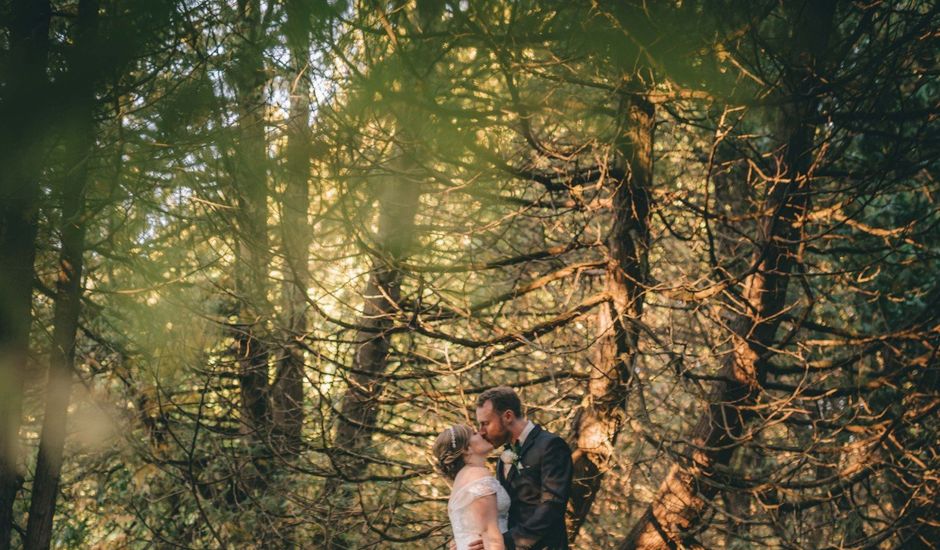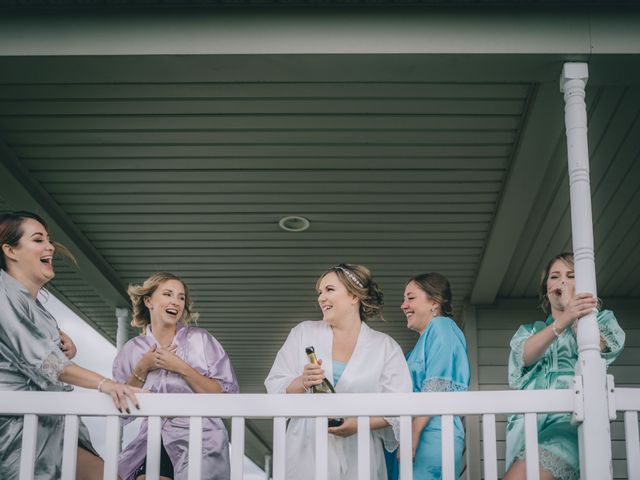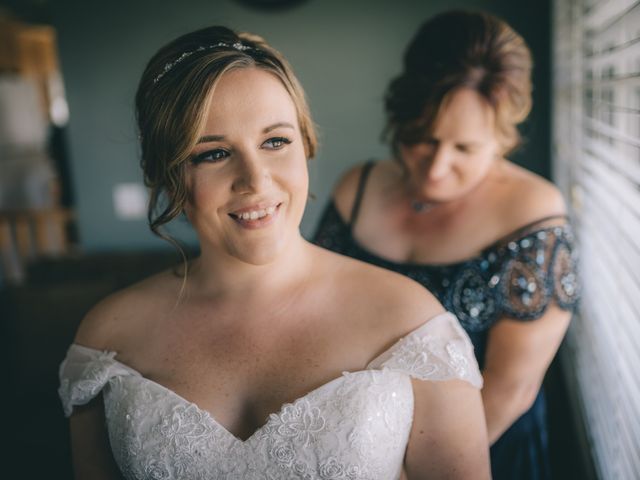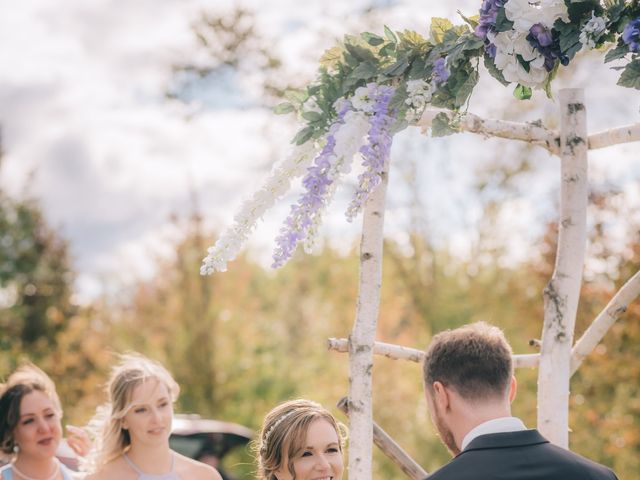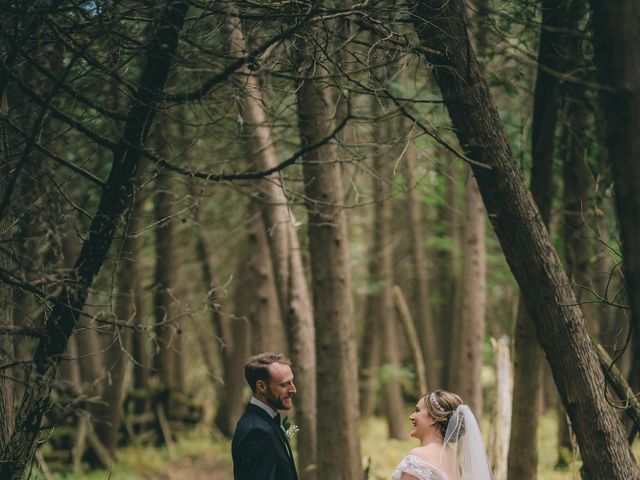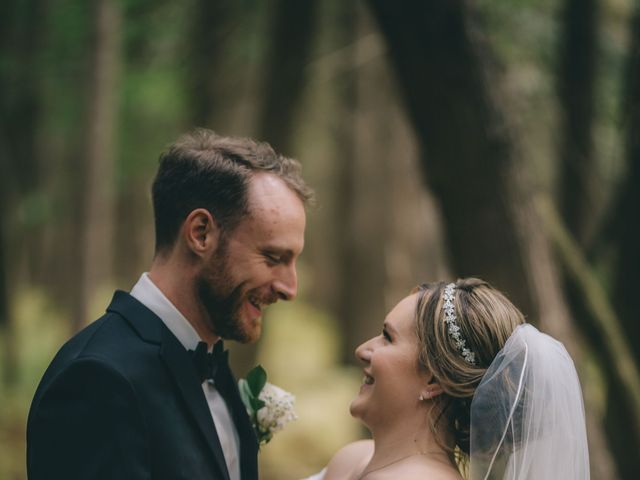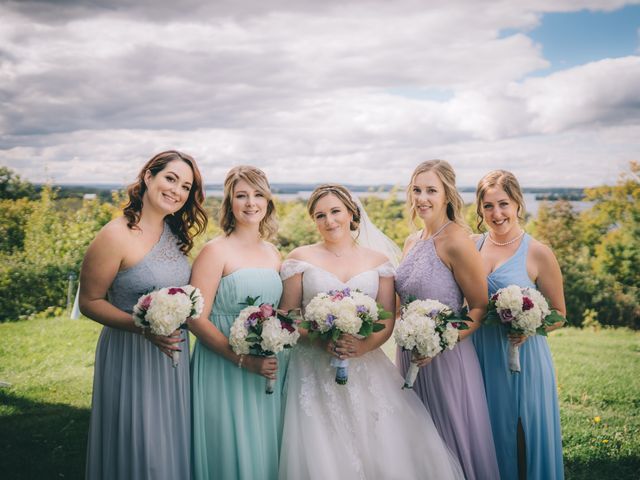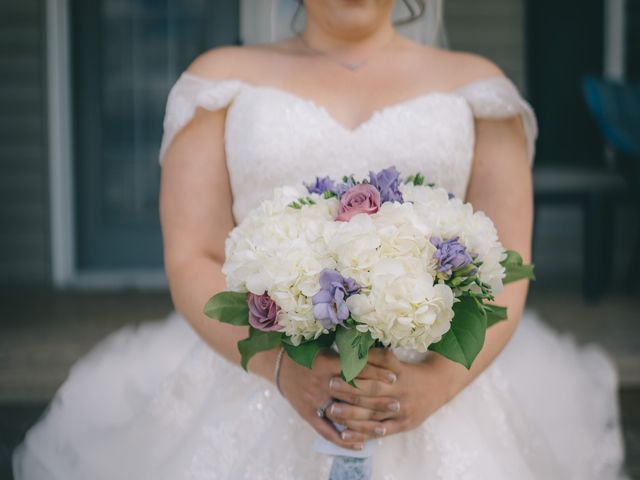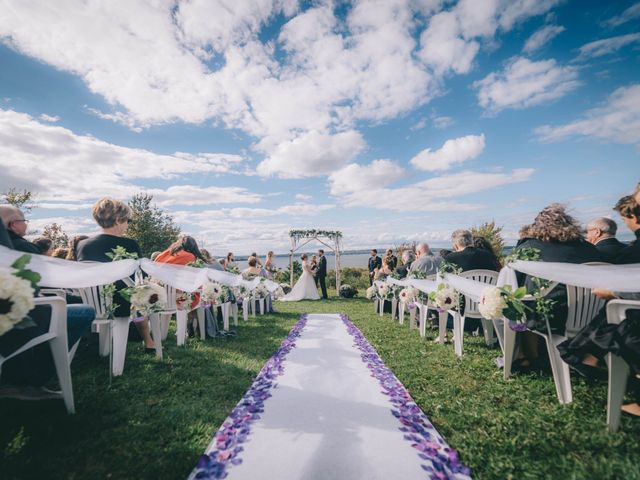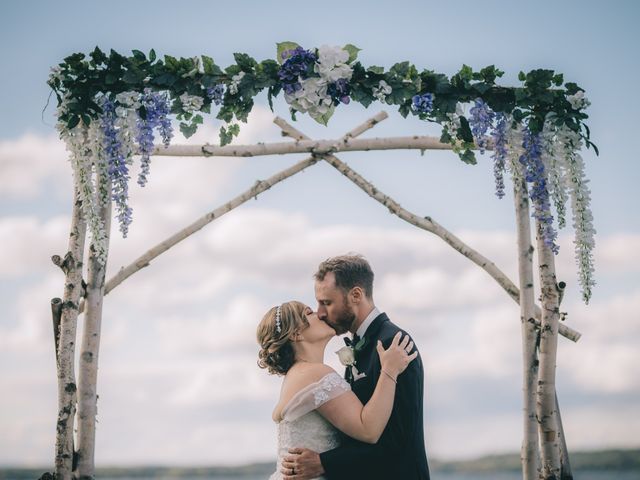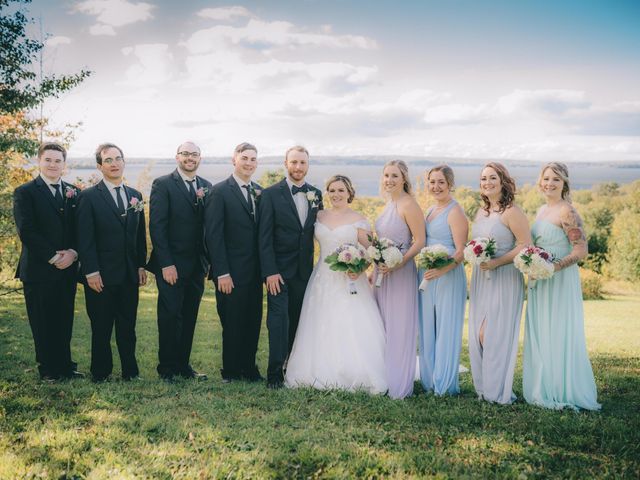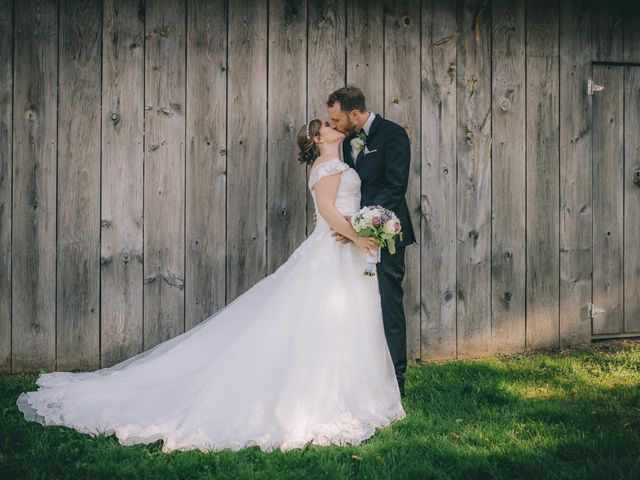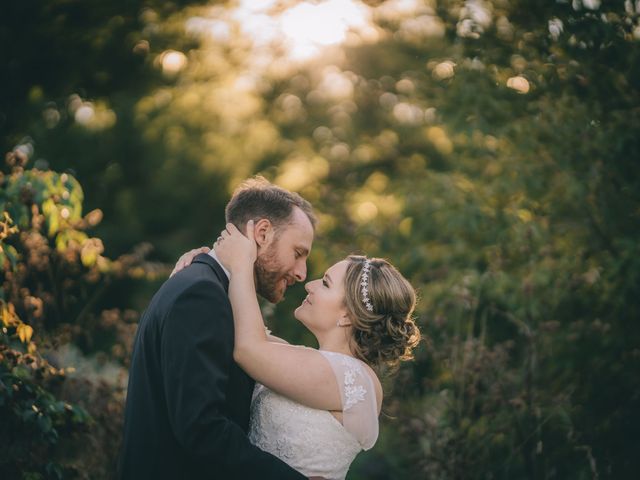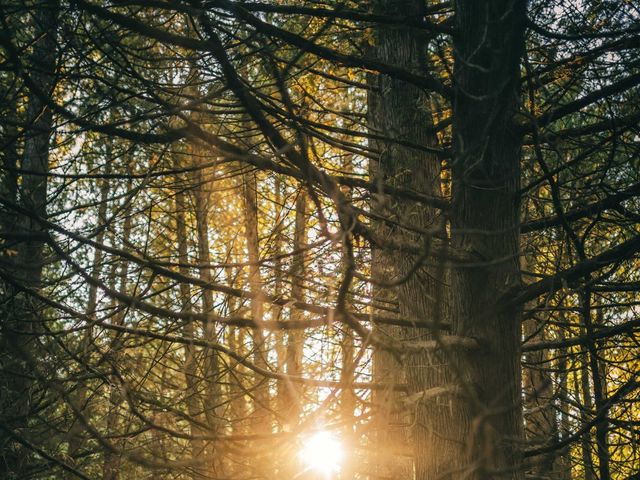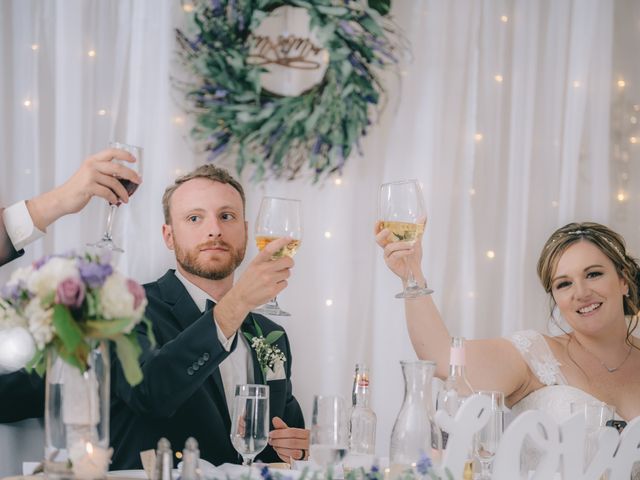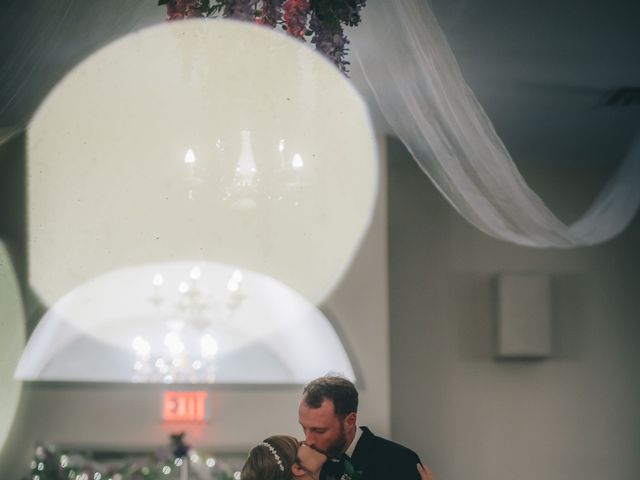 The story of our wedding
My wedding was a laid back, outdoor ceremony. Cocktail hour followed the ceremony outside 'on the hill' at Golden Beach Resort. We then made our way to dinner at the same location, but inside the hall. Dinner was buffet style with roasted chicken and gravy, shaved roast beef, potatoes, vegetables, salad, buns. Coffee, tea, and brownies were served after. I also ordered/brought in cupcakes which were delicious. Late night snack was pizza and everyone enjoyed that. We did drink tickets at each table for each guest (2 each) and also had a bottle of white and red wine on each table, along with sparking juice for those who don't drink alcohol.
Myself, my mom, and my MIL made all of the decor. We did not hire a decorator. It turned out really beautiful. We did our own flowers, I ordered them from costco and we assembled them the day of/night before.
Most of our guests rented cottages at our venue. We had people travelling from all over, so some even stayed for the whole weekend. We had a giant rehearsal dinner party on the Friday night before the wedding. Lots of people showed up and we BBQ'd and had salads. It was a great way to end the day before the wedding.
Continue reading »
The weather the day of the wedding turned out in our favour. It was 17 degrees and a bit windy, but the clouds opened up as our ceremony began and the sun came out. It was really lovely and no rain!
Myself and my bridesmaids rented one of the larger and nicer cottages on the property to stay and get ready in. It had a wrap around porch and overlooked rice lake. It was really beautiful and the colours on the leaves had just began changing! I had hair and makeup girls come early in the morning and we had a nice time getting ready, not stressed for time at all since our ceremony didn't start until 3:30.
My husband and I did a first look before the ceremony in a wooded area and the pictures turned out awesome. I am happy that we chose to do this because I was an emotional mess during the ceremony, and I think I would've been worse had I not had the chance to see/talk to him beforehand.
After dinner we partied all night long.
Overall an amazing day!
Daniel Collet and Holly Daniel's vendor team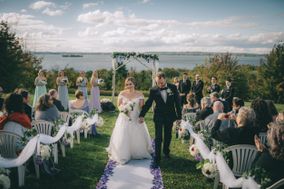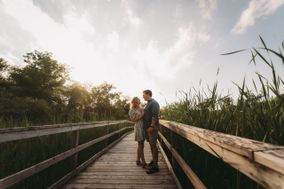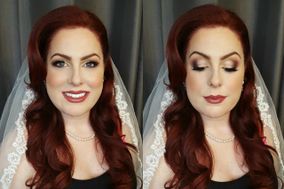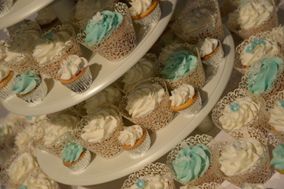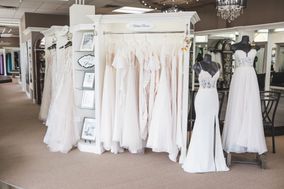 Costco
Floral arrangements
Spence Diamonds
Jewellery
Other Ontario weddings
View all
Get inspired with Real Weddings
Other purple weddings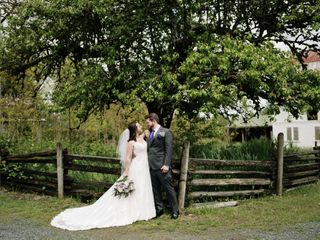 Show all
Other Autumn weddings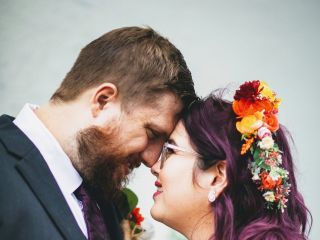 Show all
Other rustic weddings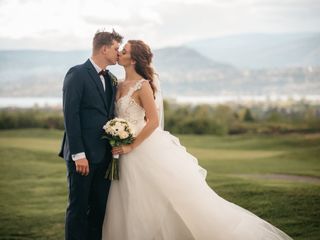 Show all