Corey and Tiffany's wedding in Kingston, Ontario
Elegant Winter Gold 8 wedding vendors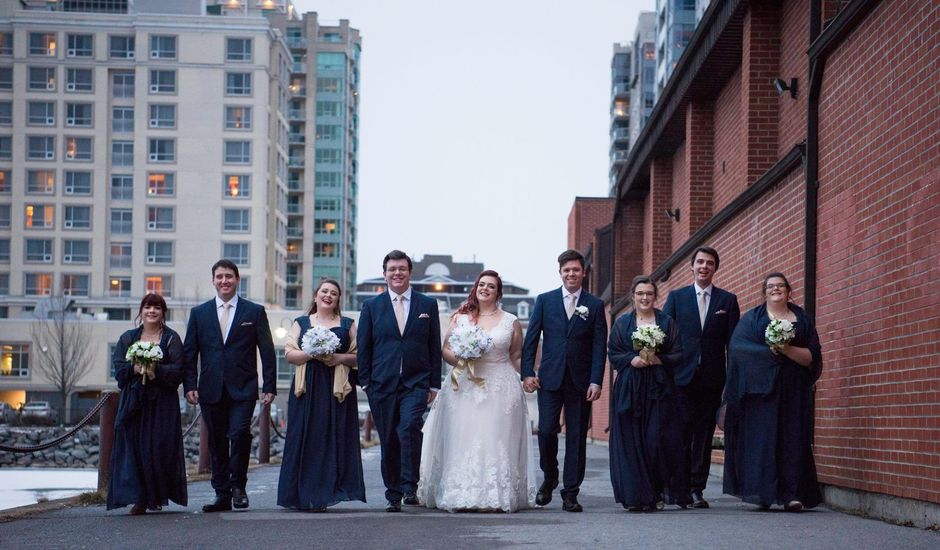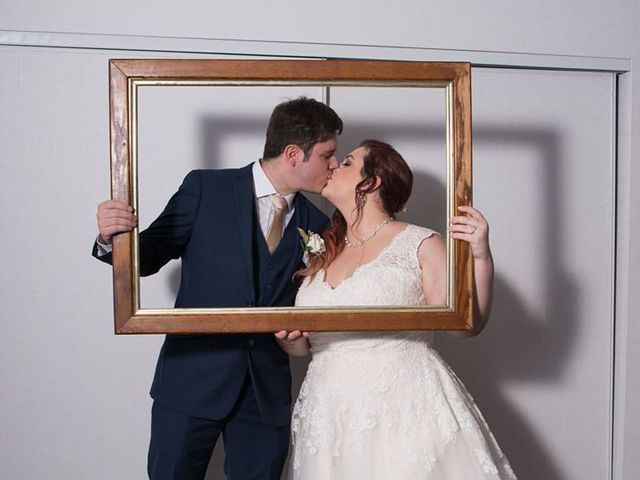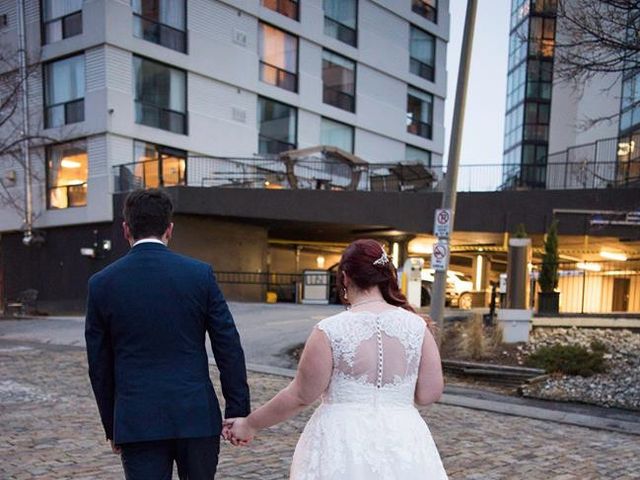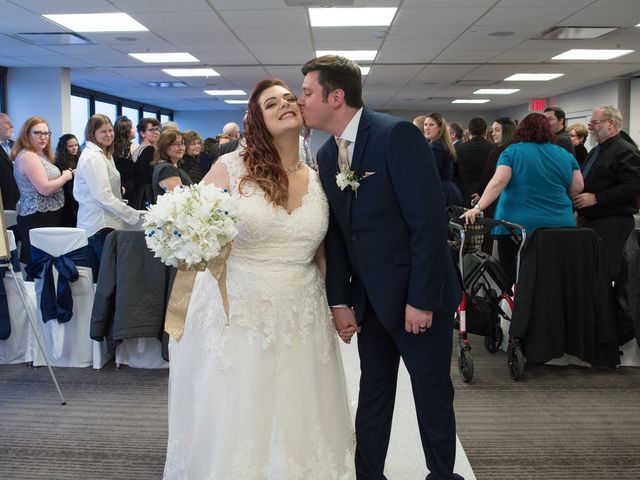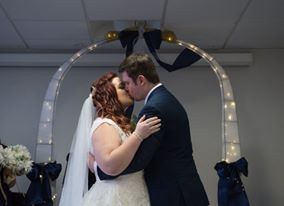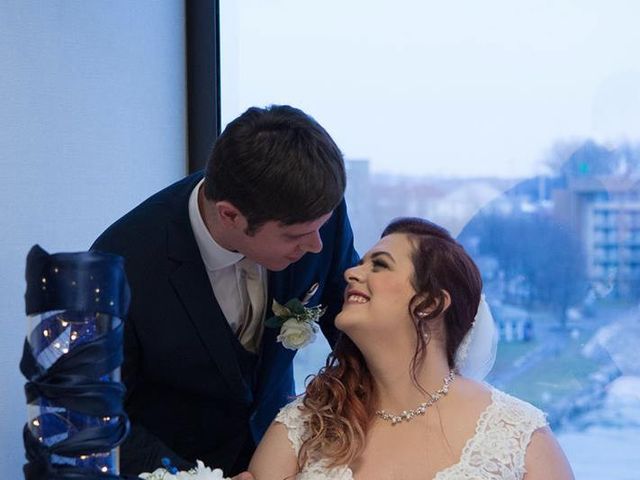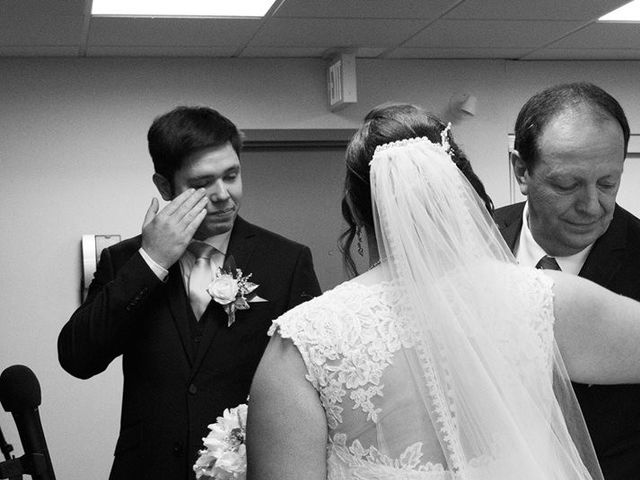 The story of our wedding
Corey proposed to me in the most sweet way, at home with just the two of us there. He proposed with the ring I had picked out years ago and showed to him as an example of my style.
We had planned our wedding to take place in September 2019, but it ended up happening December 31, 2018! We had entered a contest through the Delta Hotel Kingston Waterfront to win a New Years Eve wedding. I promptly forgot all about it and set about planning our fall wedding.
At the end of July, we got an email letting us know that we were finalists in the contest, and that they wanted to meet with us!
We arrived on the agreed upon date, and they took us to the Grandview Room, where they told us we were standing in the room where our wedding would take place. They presented us with a huge, beautiful bouquet of flowers and I struggled not to cry!
They were absolutely incredible with helping us plan, and the majority of our wedding was included in the package.
Finally, our big day arrived and we got ready in our rooms at the hotel, and enjoyed snacks and champagne. My bridesmaids and I had a dance party, while the boys were eating tequila gummies (yuck!). My mom helped me button up my dress, and everyone just looked so beautiful.
Continue reading »
We headed upstairs to the Harbourview Room for the ceremony. As soon as the music queued up, I started to get teary, but I held on to my dad and we started our walk down the aisle. All I can remember is seeing his face, and how handsome he looked standing there waiting for me.
Our ceremony started with "Mawwiage. Mawwiage is what bwings us togever, today," which helped to lighten the mood considerably! The ceremony was short and sweet, but absolutely perfect.
We signed the marriage license, then bolted outside to try to get some good pictures before the light faded. There wasn't any show, and it was bitterly cold, but I was so happy with the way the photos turned out.
We went back inside and had our grand entrance and started the reception. The rest of the night flew by in a blur of speeches, amazing food, music, dancing, laughter and love.
We spent the night in one of the Delta's King Suites with a waterfront view and it was the best night's sleep I've ever had.
I truly couldn't have wished for a more beautiful wedding.
Corey and Tiffany's vendor team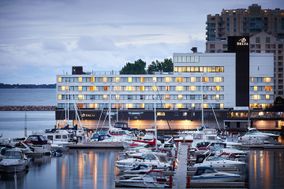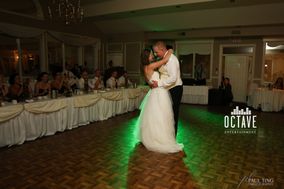 Taylor Grant Photo
Photographer
LaceFace Makeup Artistry
Bridal beauty
Cakes and Takes
Wedding cake
David's Bridal
Wedding dress
Other Delta Hotels by Marriott Kingston Waterfront weddings
View all
Other Ontario weddings
View all
Get inspired with Real Weddings
Other gold weddings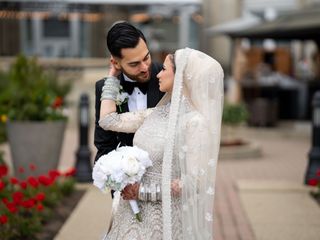 Show all
Other Winter weddings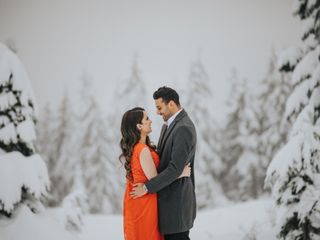 Show all
Other elegant weddings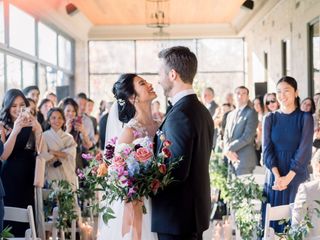 Show all