Caleb and Nicole's wedding in Kelowna, British Columbia
Countryside Summer White 15 wedding vendors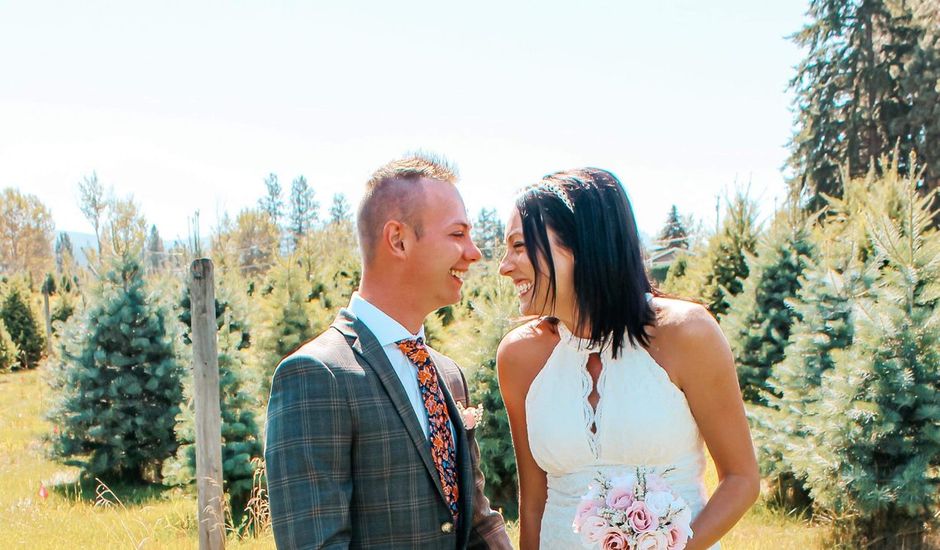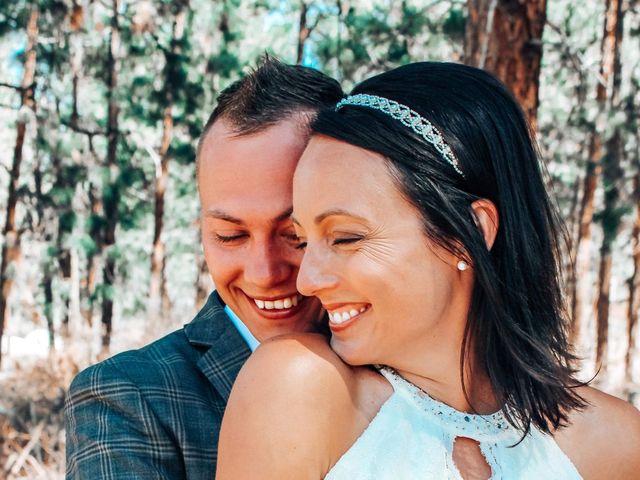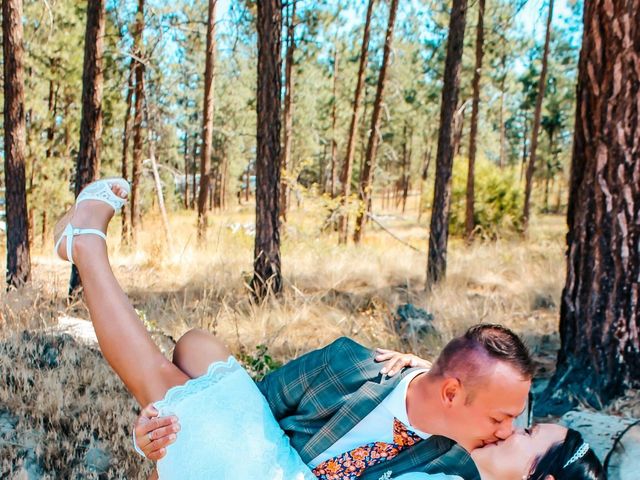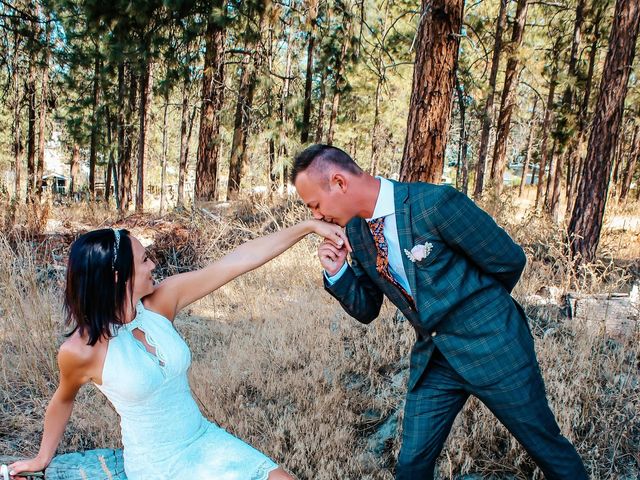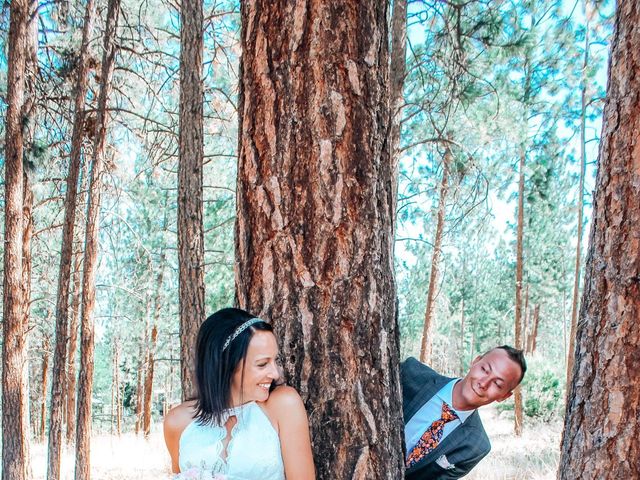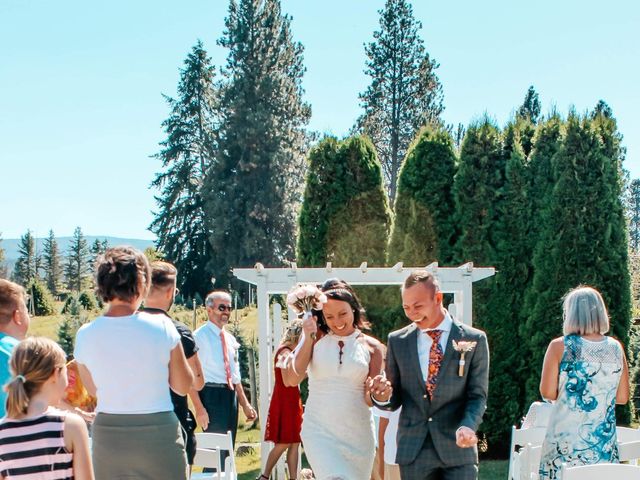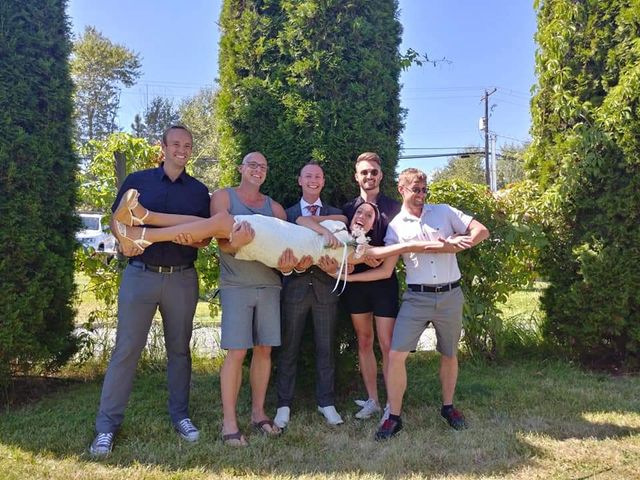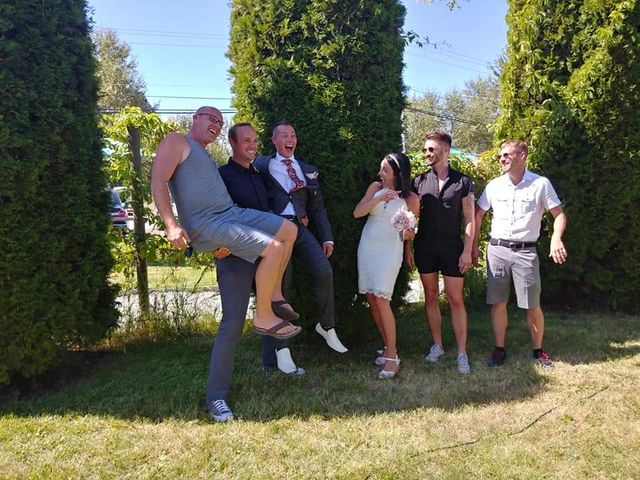 The story of our wedding
Our wedding was simple, elegant, and reflected beautifully on who we are as individuals and as a couple. It spoke loudly of redemption and second chances. It was a purposeful rewriting of broken pasts.
We had both been through a lot of sorrow and grief as well as abusive first marriages and had each spent a number of years single. Deep down, each of us had the desire to be married again and knew it would take a lot of inner growth and development to bring the healing required to enter a new marriage as whole individuals. Because we both desired so deeply to have our second marriage be a healthy one, we were each committed to putting in the difficult and often painful work to bring it about. Before we had even met each other, we were committed to doing what needed to be done to create a successful marriage. When we finally met for the first time, it was like our hearts already knew each other. We could easily recognize the depth of character, the steadfastness, the maturity, in the other. As we got to know each other on a deeper level, it was a delight to discover that our dreams and desires for our futures were one in the same. We both wanted to walk the same life-path, step for step. We decided to make what our hearts already knew official on June 12, 2020 when we got engaged. It was such a beautiful honour for me to accept Caleb's ring, as it came with such hope. It had been his mother's wedding rings which she had left in Caleb's care when she passed away 1.5 years prior. She had left them with Caleb as a sign of hope for his future, as an encouragement and reminder for what she prayed for and knew one day would come.
Continue reading »
We chose to celebrate our love and unite our futures on August 15, 2020. This was a month of great personal significance for both of us and it seemed only fitting that it would also mark the beginning of our future together, the first page in our rewritten story. Our wedding day was such a beautiful reflection of all the difficult choices, the personal growth, the healing that had occurred in both of us to bring us together. We were able to rewrite our painful pasts and celebrate the start of a beautiful future together, knowing we will succeed. We are creating something beautiful from all the ashes.
We chose Meadowvista Honey Wines in Kelowna BC as our venue to celebrate us. It was such a quaint little place, but so very full of life and beauty, a reflection of what we had each become. The blooming flowers and the gentle breeze complimented the already stunning day. Everything we did was chosen very purposefully, from the beverages and snacks served to the vows we wrote to each other. We wanted everything to speak of renewal, of life, of healing, and of redemption. Our closest friends and family, those who had walked us through the darkest times, stood with us as we pledged our pasts, presents, and futures to each other. There was not a dry eye to be found as we read our vows aloud and exchanged rings.
Yes the decor was lovely, the dress amazing, but the focus of the day was on how two hearts found wholeness, redemption, and a love that neither had ever thought would be possible. It was the public acknowledgement of how miracles can still happen. The purest celebration of love in all its deepest and truest forms. The proof that light can and will overcome the darkness.
Caleb and Nicole's vendor team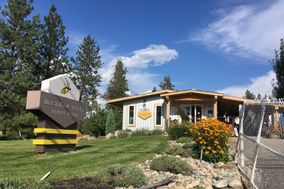 Paperless Post
Invitations
Meadow Vista Honey Wines
Wedding favours
made myself
Floral arrangements
Wedding Wire
Wedding planning
David's Bridal
Wedding dress
Other British Columbia weddings
View all
Get inspired with Real Weddings
Other white weddings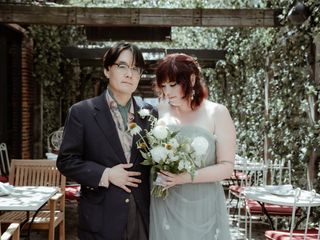 Show all
Other Summer weddings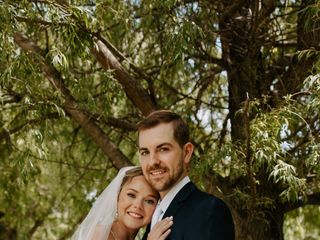 Show all
Other countryside weddings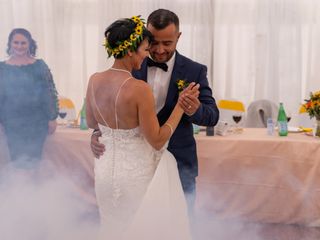 Show all