Reviews
Reviews are a key factor for many couples when considering your business. Request reviews from your past clients and build your online reputation to book more clients in the future!
Create your free listing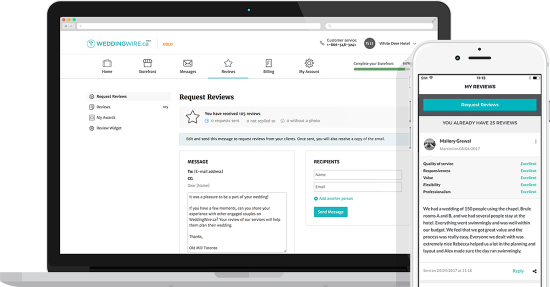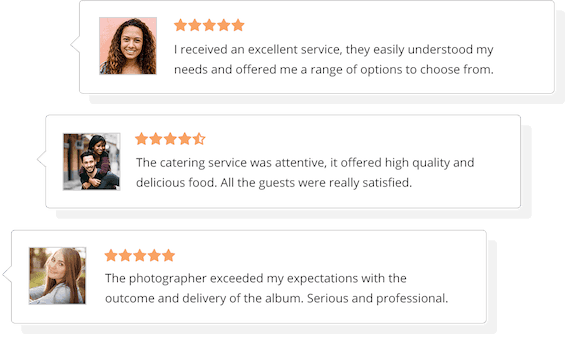 Build your online reputation
Easily request, collect, and respond to reviews from past clients to help grow and manage your business's online presence.
Awards and recognition
Collect reviews and get recognized for your outstanding service through award programs like WeddingWire Rated.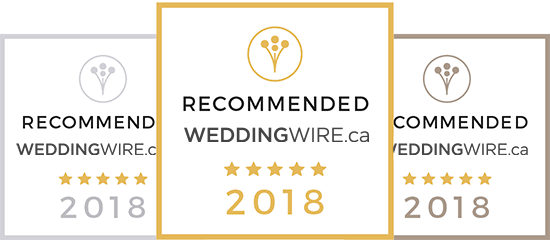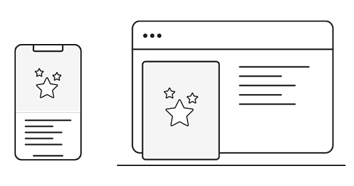 Share reviews on your website
Easily show off and stream your reviews on your website or blog with the WeddingWire Reviews Widget.
Manage your reviews
Request, respond and even dispute reviews right from your account dashboard or WeddingWire for Business app.