Analytics
Access advanced performance tracking to help you optimise your WeddingWire Storefront.
Create your free listing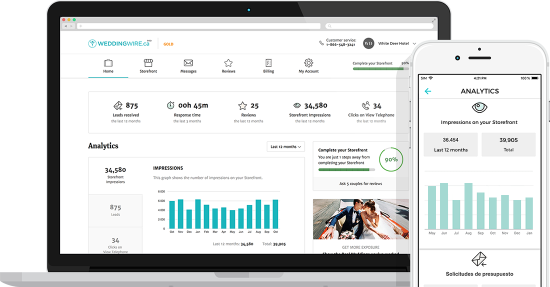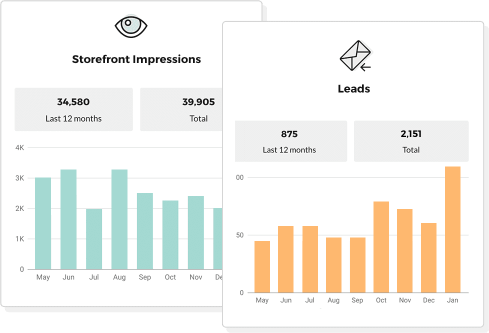 Monitor your Storefront performance
View performance metrics, including Storefront impressions, leads received, and telephone number views.
Track your growth
Access your Storefront analytics from previous months to easily compare your metrics and see your business growth over time.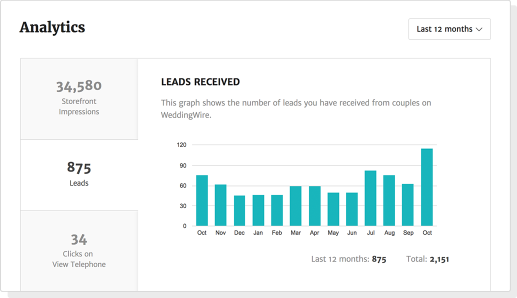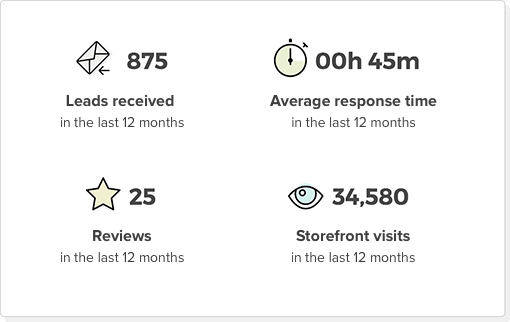 Make informed decisions
Quickly and easily quantify your Storefront performance and optimize your account based on data from your analytics.