Reviews for Muskoka Wild and Free
Awards
9 User photos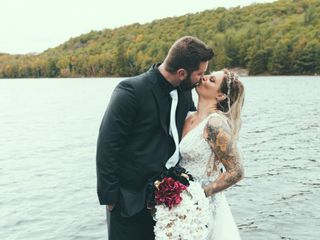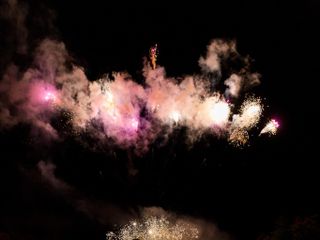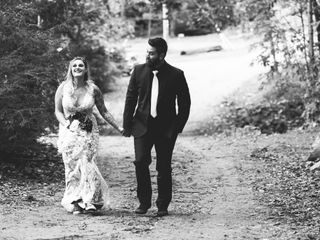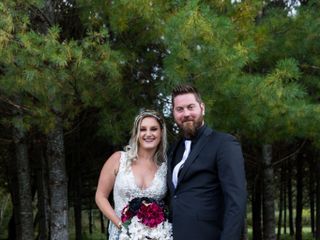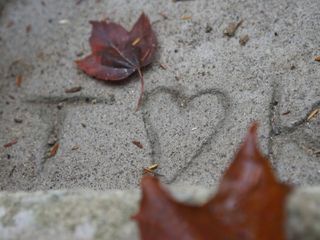 Jessica Chertow · Married on 25/08/2019

Phenomenal

Oliver was exceptional from start to finish!! He immediately made us feel comfortable and relaxed. With his genuine and professional attitude, he created the perfect dynamic and atmosphere for capturing our video alongside our closest friends and family. Our family and friends loved him too which really made our day much more special. The wedding video he created was magical and exceeded all of our expectations - it is everything we envisioned and more, and we are forever thankful we can relive our day over and over again. His passion for video and to ensure the bride and groom are at ease and most importantly have fun is evident. I would recommend Oliver in a heart beat because of this. Thank you again Oliver - you were a dream to work with!

Sent on 16/01/2019

Katie · Married on 23/02/2019

It's all in the editing - Oliver can make any video amazing!

Highly recommend Oliver! We met him at the Gravenhurst Wedding Show about a year ago and knew he was the right fit for us and our wedding. The fact that he offers an engagement story/video was the cherry on top! A good video comes down to great editing, and Oliver is highly skilled in the editing department. We have only done an engagement session with him so far, but the video he sent back to me to review had me in tears, it was perfect! A great mix of humor and romance - I can't wait for our guest to view it at our wedding. So happy to have met Oliver at the wedding show, without him our wedding (and engagement) memories wouldn't be the same. He is so easy going, easy to talk to and puts you at ease during the whole filming process. He is a 12/10!

Sent on 05/01/2019

Muskoka Wild and Free's reply:

Thanks, Katie, can't wait for the winter wedding next month. I loved putting together your engagement video. You two are very funny :) Excited to see how your wedding guests react!

Brittany Fretz · Married on 29/09/2018

Truly amazing!

Muskoka Wild and Free did an unbelievable job in capturing our wedding day! From start to finish they made sure our day was their priority to perfect! Any and every meeting was super professional and warming, Oliver Ward and his crew were willing to take on anything we through at them and they helped us to open up to dream ideas for our film that one can only dream of for that perfect shot!

Anyone that we have sent or has seen our video, has been so taken back by the unreal drone footage and every little moment captured of our special day!

We will always and only hire Muskoka Wild and Free to capture our most amazing life events (thank goodness they travel world wide) and can not thank them enough for such an AMAZING experience and video we have now for the rest of our lives!

Thank you so much for everything guys!

Sent on 06/01/2019

Muskoka Wild and Free's reply:

My badass bride! Thank you, Brittany. Your wedding was pitch perfect. Exactly the right mix of rustic, class, fun and badassery (that's a word) I've come to love about working in Muskoka. Have a great year one! Make sure you celebrate just as hard on your one year anniversary.

Adam R · Married on 15/09/2018

Perfect experience!

Truthfully, our experience with Oliver was beyond anything we could have asked for. My wife and I were married in Muskoka at a summer camp, and Oliver was an integral part of our weekend wedding. We love supporting a local vendor, and especially one as cool as Oliver (and with as great a beard). He was a joy to have around, and is really relaxed and professional about his work.

We have just received our videos, and they are amazing. Oliver has a keen eye with a camera, and an uncanny ability to edit. We have had nothing but extremely positive comments on our videos, and we love them! Call Oliver - you'll be happy you did!

Sent on 14/01/2019

Claire · Married on 26/08/2017

Oliver is the best wedding videographer! He's imaginative, professional, and easy to work. He shot our very private, small wedding on the beach and he blended right in with the guests, we barely noticed he was there and the final product was magic!

Sent on 16/11/2017

Muskoka Wild and Free's reply:

So nice! That is something I really think is important. I never want to distract from the actual day! So glad you that you noticed that you didn't notice me haha.

Congratulations! It was a beautiful wedding.

Aiden Barclay · Married on 26/08/2017

Video Saviour

I had originally had a video created that I didn't love. Oliver came in a gave me exactly what I was hoping for in a wedding video. Brought me right back to that day and gave me all the butterflies! He was super accommodating, friendly, professional and listened intently! WOULD HIGHLY RECOMMEND HIM!

Sent on 19/03/2018

Muskoka Wild and Free's reply:

Thank you so much Aiden! I'm so glad I could turn that around for you :) Every bride and groom deserves a film that reflects who they truly are! Pleasure working with you!