Reviews for Meidany Studio
1 User photo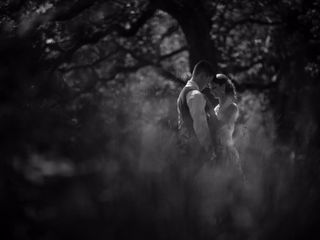 Renee Chen · Married on 18 of May of 2019

Amazing work.

Mimo and his wife are the dream team! We went through many different videographers in the area before we decided on Meidany studios. Other videos did not seem special. Mimo's videos are artistically and thoughtfully made. Mimo truly has a passion for photography and videography. They are priced very reasonably and although most videographers charge by the hour, Mimo cares about his work and product and will not nitpick with you over it if. They will get the job done and the documented memories will be priceless! They did a beautiful video for our wedding. They were present every moment of our day. We were too busy being involved with wedding activities but they documented everything! Our MC told us after the wedding how hard Mimo and his wife worked behind the scenes and our video shows! I love that their passion is reflected in their work. You will not regret working with them!

Sent on 07/08/2019

Meidany Studio's reply:

Dear Renee

Thank you so much for your kind words and thank you for the card we loved it .

wish you guys the best

Mikaela · Married on 29 of May of 2017

Our experience with Mediany Studio was awesome! Mimo was the perfect amount of charismatic, professional and subtle. He managed to get all the shots he needed to put together our video without ever needing to interfere with the photographer or the events of the wedding; He was totally transparent. Mimo was incredibly professional to deal with. He rarely required anything throughout the event, and by the end of everything he had made the most incredible video. We gave Mimo full creative reign for our video and he also knew exactly which parts of the evening were highlights for us, without needing to ask. The video was the perfect amount of footage; It didn't feel rushed, it was the perfect summary of the day and his eye for artistic detail is superb! Would highly recommend!

Sent on 29/07/2017

Meidany Studio's reply:

Hi Mikaela,

Thank you very much for your kind words. It was a pleasure to be a part of your special day.