Reviews for Simply Perfect
Awards



7 User photos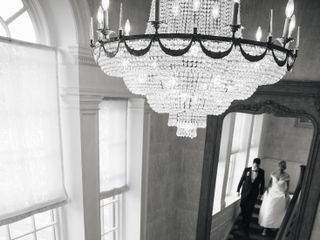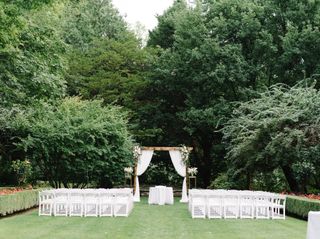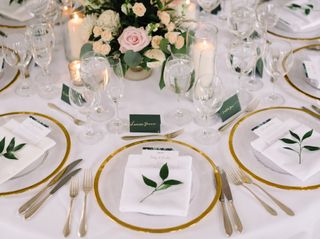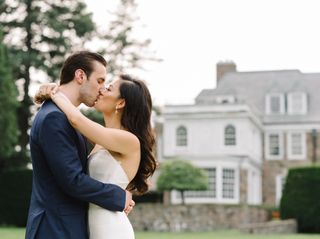 Neil · Married on 25/05/2019

A Wedding Necessity

Before you ask your significant other to marry you call Jodi and ask her if she can be your wedding planner! To say she makes your wedding extra extraordinary is the biggest understatement. Having her there made the world of a difference and the fact I may not see her again to thank her breaks my heart. We hired her a year and a half before our wedding and from start to finish she made the entire process an absolute joy. It's so easy to get caught up in all the details and worry something isn't going to work out then all of a sudden you have a meeting with Jodi and you realize it's all sorted. Everything lined up and was executed better then we could have imagined. It's one of the biggest days of your life and with Jodi there I promise it will also be your best. It was Simply Perfect!

Sent on 08/06/2019

Simply Perfect's reply:

I am speechless!! Thank you SO much for taking the time to write such an incredible review. I would have done anything for you and Nerissa...you truly were such a pleasure to work with! I am beyond thrilled that your experience with Simply Perfect exceeded your expectations. I feel truly blessed to have been able to share in such an incredible celebration of your love. From the bottom of my heart - thank you both!!

Lauren H. · Married on 31/12/2018

Hire Simply Perfect, Please! You won't regret it :)

Getting married? HIRE JODI. Please. She is incredible and allowed my husband and I to be "guests" at our own wedding and actually enjoy it, without having to worry about a thing! We hired Jodi to do day-of-coordination - and her services included quite a lot of work before the wedding as well. My husband and I both remarked that hiring Jodi was one of the best decisions we made wedding-wise, and we viewed her as our "fairy godmother"! She is extremely organized, knows the world of weddings inside and out, and has terrific referrals. I cannot imagine a wedding planner being any better. I cannot recommend her highly enough! Thank you so much for coming into our lives, Jodi! :)

Sent on 02/02/2019

Simply Perfect's reply:

Thank YOU Lauren! And I can get used to being referred to as a fairy godmother, I LOVE that! Our 'day of' service is about so much more than the wedding day...it's all about building relationships, to be there for you, and reassure you throughout the planning process that we have your back. I am thrilled to hear that you appreciated the value of my presence leading up to the wedding day. Thank you for trusting me with one of the most important celebrations of your life. Be well!

Sarah S. · Married on 10/11/2018

Couldn't be more Perfect

Jodi was wonderful to work with right from the beginning! She was always available to answer any questions we had or provide recommendations during the process.

She truly was integral to our wedding day and took care of everything so my husband and I could enjoy our day. I truly didn't have to worry about anything because I knew that Jodi had everything handled, from the tiniest detail to the unexpected guest that showed up at our wedding! Our wedding ran so smoothly I had friends remark that they'd like Jodi to be part of their day to day lives!!

I truly cannot imagine our day without Jodi, she really did make our whole day "simply perfect" and I cannot recommend her enough!

Sent on 22/11/2018

Simply Perfect's reply:

It was such a pleasure working with you both! I am grateful for being invited into your lives, and to share in your wedding day. I am so happy to hear that it was everything you hoped it would be. I wish you both health, happiness and love.

Kristine P. · Married on 04/11/2018

Wonderful experience

Working with Jodi was great. She was professional, organized, and full of helpful advice. She was flexible around our schedule and responsive to our requests and requirements. We would highly recommend her services to any and every couple.

Sent on 19/12/2018

Simply Perfect's reply:

Thank you so much for taking the time to share your experience with us Kristine! It was an honour to be a part of your wedding team, and I would indeed love to work with any couples you may send our way...especially if they are anything like you and David! Wishing you both all the best.

Julia D. · Married on 20/10/2018

Simply Perfect is the Best!

Simply Perfect deserves a 10/5 stars but since 5 is the most I can give, that is what I chose. Jodi at Simply Perfect gave my husband and me and the wedding of our dreams. We fell in love with her from our first time meeting and went with our gut that we should chose her to help plan our wedding. Exactly 2 weeks now after the wedding, I am still at a loss for words.

Everything at the wedding exceeding my wildest dreams and I couldn't believe how amazingly everything turned out and I know it's largely thanks to Simply Perfect. Throughout the entire year of planning, Jodi was on the ball with suggestions and meetings. She somehow remembered more about the day than me and she's so incredibly organized.

I can't imagine anyone ever having a better wedding planner than Jodi at Simply Perfect!!! I will forever recommend them to anyone planning a wedding :)

Sent on 03/11/2018

Simply Perfect's reply:

Julia, your note just made my year! Your wedding day was magical and I am over the moon pleased to hear that your expectations were exceeded. It was truly an honour to have you trust me with the overall design, and flow of the day and I will forever treasure the look on your faces as you walked into the Ballroom. I have enjoyed our time over the last year and wish you so much happiness moving forward. Love to you both!

Amy G. · Married on 07/10/2018

Simply Perfect is not an understatement!

Jodi helped make our wedding truly spectacular! From our very first phone call, I knew working with her would be a treat and she truly exceeded mine and my husband's expectations. Before the wedding, she worked with us to create a timeline and coordinated with our vendors to ensure everything would run smoothly. It rained on our wedding day, which was disappointing, considering we were supposed to have an outdoor ceremony, but within just a few hours, Jodi came up with an outstanding solution that made our ceremony space even more beautiful than what we had planned outside. Jodi, we can't thank you enough for all your hard work!

Sent on 11/10/2018

Simply Perfect's reply:

Your (plan c) Ceremony location is now one of my favorite surprises of all times! I was beyond thrilled to have been able to share the good news of THE perfect rain plan and I couldn't not have done it without the support and effort of the incredible wedding team that you put together. Thank you for trusting me with your wedding day. Much love to you both!

Kashanna · Married on 29/09/2018

Wedding Fairy Godmother

If Jodi is not a part of your special day are you really even getting married?

Jodi was AMAZING from start to finish. She helped us with so much leading up wedding and even more the day of. She is a fountain of knowledge and when she puts her headset and clipboard on she means business and keeps everything on schedule. My husband and I appreciated her so much as our planner and now as our friend. We LOVE Jodi so much and highly recommended her to help you with your big day. Her professionalism, support and ability to put out fires (even when several are burning at the same time) is worth every penny.

Get her on your wedding team or you will most definitely regret it my day would not have been what it was without her!

Love,

Kashanna + Michael

Sent on 21/10/2018

Simply Perfect's reply:

Thank you for your love, support and trust...I take that VERY seriously and it means so much to me! It was such an honour to be a part of your wedding team, and I truly would have done anything for you both. I so enjoyed your sense of humour throughout the planning process and anyone who can make me laugh is a keeper in my books. Lol. Please do keep in touch.

Richard · Married on 28/09/2018

Wedding Planning at its finest!

Jodi was our wedding planner for our wedding this past weekend. The business name also describes Jodi, simply perfect! She was very personable and helpful throughout the entire process leading up to our wedding. Jodi provided great vendor recommendations, reviewed contracts and provided advice/insight to prepare us for the big day. On the actual wedding day Jodi was highly organized, calm and collected. We didn't hear of any issues, she made sure our vision was executed and we were allowed to simply celebrate our big day. Jodi is worth her weight in gold and we would highly recommend her to anyone thinking of having a wedding!

Sent on 01/10/2018

Simply Perfect's reply:

Thanks so much Rich! What a pleasure it was working with you and I so appreciate you taking the time to share your experience with me, and Simply Perfect. In fact, I think my company name best describes the couples, like you and Katie, who I have the honour of working with! I look forward to when our paths cross again. Take care!!

Karin K. · Married on 02/09/2018

Highly recommend

WOW! I fell in love with Jodi the moment she said hello. We hired Jodi for day of wedding coordination but she was with us every step of the way. Anything we needed she was there without hesitation and was always reachable. When it came to the day of the wedding Jodi and her team took care of everything and executed the wedding beautifully! If anything didn't go as planned I, to this day don't know about it. Jodi and her team are amazing. Jodi was able to handle both of our families and if she was good at that she could take anything on! I would and have recommended her to everyone!

Sent on 05/09/2018

Simply Perfect's reply:

It was our pleasure Karin! After 17 years we still feel so lucky to be able to work so closely with couples like you and Matthew...to be there for you, and reassure you throughout the planning process that we have your back. Our 'day of' service is all about building relationships and we now feel like we also gained a friend in the process. Thank you for trusting us with one of the most important celebrations of your life.

Mel · Married on 12/08/2018

Amazing!

Jodi! Thank you so much for being the biggest help at my wedding! It was incredible thanks to you! Everyone was saying how amazing you were! It went so so smoothly! You're awesome and I can't wait to recommend you to my engaged friends!!

Sent on 20/08/2018

Simply Perfect's reply:

Thank YOU! It was truly a pleasure and I am beyond thrilled to hear that your wedding day was everything you hoped it would be!