Reviews for Save the Dates By Karen
Awards
19 User photos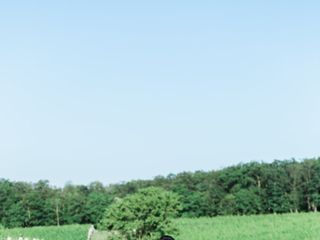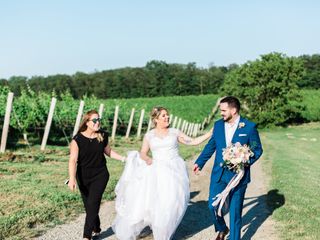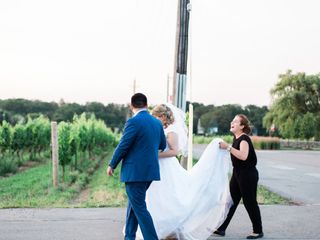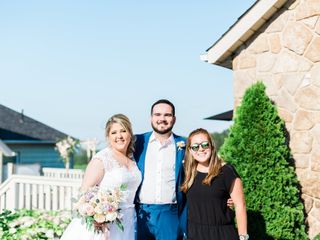 Chrish Sivaraj · Married on 09 of December of 2017

Karen was absolutely great to work with from the moment we hired her! She was always available for all questions we had and was very helpful in suggesting vendors and providing responses to all my questions leading up to the wedding. We planned everything in 6 months so it was so extremely helpful to have a wedding planner and Karen was so great! On the day of, she was an absolute star :) She had everything organized from start to the very end and was very attentive to not only our needs, but to our family as well. She ensured we were where we needed to be when, and anticipated anything we needed. Our parents couldn't stop raving at how great she was with setting up and take down! Thanks for everything Karen - it was such a pleasure working with you!

Sent on 01/01/2018

Luiza · Married on 19 of June of 2017

Karen was absolutely fantastic! I can't imagine pass through everything that I've passed without her! I start to plan my wedding when I just arrived at Canada, broken English and no idea how to plan my wedding day! She helped me do not freak out, also the other vendors that was working with me loved to work with her! They said to me that she was fantastic, and I totally believe them! Karen helps with everything! Ideas, decor, organization even if we are eating and drinking water while we take pictures!!!! Gracias Karen!!!!!!! You are amazing!

Sent on 24/08/2017

Save the Dates By Karen's reply:

Thank you, Luiza & Arthur, You guys were the best! Enjoy every moment of your planning and the wedding day. Happiest bride ever.

Enjoy your married life!

Cheers,

Karen

Tania · Married on 02 of October of 2016

Karen was absolutely AMAZING. She handled everything from ceremony programming, reception sourcing and setup, rehearsal coordination, vendor itineraries, logistics, and day-of coordination. She met with my finance and I multiple times to find out exactly what we wanted and advise us on the planning process to make sure everything ran smoothly and under our budget. Karen is extremely experienced! It was clear to us that she knew exactly what she was doing by her valuable suggestions and advice on planning the process. She coordinated our wedding party for the rehearsal, made sure the church and reception hall were setup perfectly. She also coordinated with limo services, photographer, make-up artist, hair stylist and venue to ensure everything ran smoothly and our wedding day was worry-free. We didn't have to do anything except show up on our wedding day and take in all of the memories! She attended our menu tasting to make sure all items were suitable for our guests and on wedding day she helped me get a tomato soup stain out of my wedding gown with her emergency kit. She was so prepared, professional, experienced and helpful. For everything that did for us, I cannot believe her services are so affordable!! We literally could not have put our wedding together without her. We are so glad we trusted her to coordinate our wedding celebration. We were absolutely blown away by how beautiful everything was and how well she made it run. Karen made sure we stayed within budget and still got everything what we wanted. I would recommend her services to anyone!! She greatly exceeded our expectations and made our experience so enjoyable! :)

Sent on 20/10/2016

Save the Dates By Karen's reply:

Hi Tania,

Thanks you soo much for all your lovely words!

Hope we get to see you guys soon. Let me know if I can help any of your friends with their wedding day.

Cheers,

Karen

Ava W · Married on 27 of August of 2016

Karen was essential in helping us choose our venue as we were planning our wedding from outside of Canada. She visited potential restaurants, and sent us relevant photos and information so that we were able to choose a venue that we loved!
She definitely kept us on track with our wedding preparations, and was knowledgeable about what wedding details needed to be sorted, and within what timeframe.
Karen was particularly invaluable in the days leading up to the wedding, helping us transport our cake to the venue, picking up items at the florist, etc. On the day itself she took care of a last minute details, and kept the event flowing smoothly. We're grateful for Karen's help- she has an obvious passion for organizing weddings!

Sent on 10/10/2016

Save the Dates By Karen's reply:

Hi Ava,

Thank you so much for all your kind words.

I am so glad I was able to help you in your special day.

Cheers,

Karen

Rachel · Married on 11 of June of 2016

Karen had helped us realize all the small details that we wouldn't have thought of, which made us to be well prepared for the big day! She was very flexible and adjustable to what I have planned and wanted. We are thankful to have Karen as our wedding coordinator. Thanks Karen! You were great!

Sent on 07/07/2016

Save the Dates By Karen's reply:

Thanks Rachel for your kind words!

I wish you and your husband the best in life!

Cheers,

Karen

Diana Gomez · Married on 04 of June of 2016

We were so happy with having Karen as our Wedding Planner. She guided and helped us to have the wedding of our dreams within the estimated budget. She has the best ideas and an amazing creativity. She is very careful with details and she thinks on everything required to have the perfect wedding. We couldn't be more fortunate and thankful of having her in this journey.. Thank you Karen, you are just awesome!

Sent on 14/06/2016

Save the Dates By Karen's reply:

Thanks to you both for been an amazing bride & groom.

Love & Glad that we where such a great help to make your wedding and amazing success!

Cheers!

[Anonymous] Married on 13/06/2015

Karen is a very organized and she applied her own creative twist to her work at the Pastel Dress Party. I have seen Karen organize other events as well and she never fails to over deliver. I would recommend her to any of my friends and even those doing research on an event/ wedding planner!

Sent on 09/07/2016

Save the Dates By Karen's reply:

Thanks Laura!

For your lovely words. Nice working with you and I will also recommend Pastel Dress Party for your bridesmaids dress & other events.