Reviews for Our Jonrah Events
Awards
10 User photos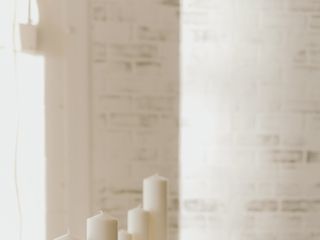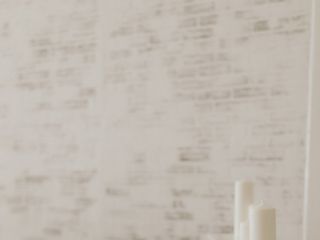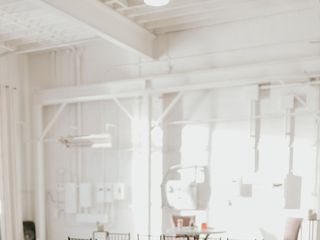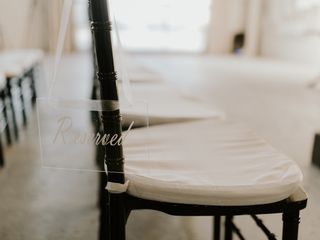 Melody L. · Married on 05/09/2020

Last minute Ceremony

Sarah was very accommodating to our last minute ceremony. She even had a emergency crash cart prepared for any weather/unexpected event. She caught a lot of little details that we would have missed on the itinerary if it were not for her.

Sent on 06/10/2020

Our Jonrah Events's reply:

Thanks Melody! It was a pleasure to work with you and Aaron on your tea ceremony and western ceremony at The Derrick Club!

Nana A. · Married on 01/07/2020

Excellent, Professional, Great investment!

I have a type A personality and found my wedding planning overwhelming with my shift work lifestyle till we met Sarah! She has been helping us plan our summer wedding since last November and helped us navigate our change of plans due to COVID-19. She keeps in touch regularly, pays attention to detail and keeps you on track. In addition she has a calm personality about helps any bride out there who is a worry-wart. I am so glad she entered into our wedding planning journey with us and can't wait to share pics of our day when it happens. I can't say enough good things about her!

Sent on 13/05/2020

Our Jonrah Events's reply:

Thanks so much for taking the time to provide a review Nana. You are so sweet and I look forward to continue working together!

Andrea K. · Married on 27/06/2020

Sarah is genuinely kind, reliable and professional!

Honestly, I had the best experience with Sarah. She is genuinely kind and considerate in all that she does. From the very beginning she gave such helpful tools such as providing wedding planning templates, day of schedules and suggesting thoughtful touches (such as planning for some alone time on the day of the wedding). She also was incredibly helpful in creating a tailored day of schedule (and highlighted areas that were missing) as she is incredibly detail oriented - such as when I put the same number for the vendors, she was able to correct them for me. She understands the wedding industry well and has many existing connections with vendors in Edmonton. This proved to be a LIFESAVER when at 3 am in the morning of my wedding day I realized that I never never received confirmation from my caterer (and they were closed on Saturdays). Sarah was eventually able to get in touch with the owner but before that, she already had a backup caterer and menu picked out for me and communicated with my bridesmaid. This is just an example of the exceptional service that Sarah provided. Lastly, she is so kind, thoughtful and sincere - and I feel that counts for a lot. I highly recommend her!

Sent on 31/07/2020

Our Jonrah Events's reply:

Thanks for the tremendous review Andrea! I had a joy working with you and am so thankful to see everything come together! Much love and virtual hugs!

Grace L. · Married on 06/06/2020

Turning ideas into reality!

It was wonderful having Sarah help us with planning our elopement ceremony. We decided to get married earlier, which resulted in a shorter timeline to plan our ceremony. At first it was overwhelming, but with Sarah's help it was much more manageable.

Sarah was very responsive, and adapted to my communication style throughout the process (I would sometimes email her, instagram dm her, text her). I felt like I was able to simply chat with Sarah about my ideas, like how I would with a friend. I appreciated being able to discuss and bounce ideas off of her in a conversational manner. She always followed up with an email summarizing our discussions and she would then turn those casual conversations into tangible plans and to do lists. I appreciated how she kept us on track by outlining each next step that we had to focus on, because it can feel overwhelming at first when there seems to be endless tasks.

Sarah was also very flexible with our schedule. We weren't able to finalize details until the last two weeks of the wedding as we were busy with other life events prior to that. Sarah gave us space when we needed, but also gave us friendly reminders to keep us on track.

In the beginning when we were looking for venues and vendors, Sarah was very knowledgable and gave recommendations that fit our style and budget. She was very quick on giving us quotes and/or estimated prices, which enabled us to efficiently decide on which vendors would be the best fit.

I appreciated how she communicated and coordinated the arrival times with my hair and makeup artist, florist, and photographer. It was easy to only have to discuss with one point person, instead of having to keep track of all the different people that were involved.

Sent on 22/06/2020

Our Jonrah Events's reply:

Awe, thanks so much for such a detailed review! I really enjoyed being able to work with you guys and so happy to see it all come together! Will be a memorable wedding to recall down the road in covid history!

Allison K. · Married on 01/01/2020

Working With Our Jonrah Events

Sarah was absolutely amazing to work with. She has an eye for detail and making sure everything turns out perfectly! I recommend her to all of my clients. I look forward to working with Sarah again!

Sent on 03/05/2019

Our Jonrah Events's reply:

Thanks Allie! It's always a joy to work with you and I look forward to more opportunities to come at weddings, workshops, and more!

Chantal N. · Married on 28/12/2019

10/10 Would Recommend!

I met Sarah in the Spring of 2019 at The Wardrobe Exchange. We hit it off right away and I found out that she had just launched her wedding planning company that is now Our Jonrah Events! I ran into her again at any other event called Local Love where she had her booth set-up. We knew from the moment we met Sarah that we would reach back out to her to ask her to be a integral part of our day; she is so friendly, warm, welcoming and - I cannot stress this enough - extremely organized. Even though we knew exactly what everything would look like on our wedding day, Sarah would be there as an extension of us to ensure things were running efficiently and smoothly. Not only that, but she went out of her way, above and beyond to make sure our day was stress-free and special.

I highly recommend Our Jonrah Events to everyone. Again, Sarah went above and beyond in helping us stay on top of a very long day – she got to our ceremony venue early to ensure everything was set up well before we stepped foot into the facility. When she heard my laptop was close to dying (before playing our quick-turn around wedding video at the reception), she raced home to grab the charger for us. If I could give her more than 5 stars, I absolutely would - she deserves it.

Sarah is, punctual, efficient, detailed, thorough, and a pleasure to work with. Sarah – we couldn't have done it without you, and we appreciate you so much.

Sent on 09/08/2020

Our Jonrah Events's reply:

It was such a pleasure to work with you and James. Thank you for being such sweet clients with such big hearts! It was also so nice to have a winter wedding to celebrate and be a part of!

Marie-Anne · Married on 01/06/2019

Friendly and informative

Meeting with Sarah to discuss my elopement plans was the best decision I made. She helped to jump start my search for vendors and was a wealth of information about the wedding industry. I really appreciated the her thoughtfulness after we met in emailing me with answers to any questions I had. I would highly recommend using Sarah in your next event as she beautifully guided me to the vision I had for my special day.

MarieAnne Lavigne

Sent on 03/05/2019

Our Jonrah Events's reply:

Thank you Marie Anne for your sweet reply! It was a joy to help you in your planning process and get to your know your vision as well.