Reviews for Maguire Events & Co
Awards
9 User photos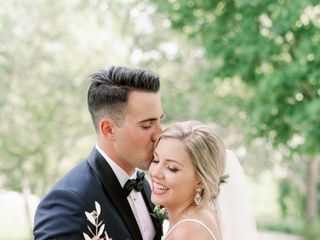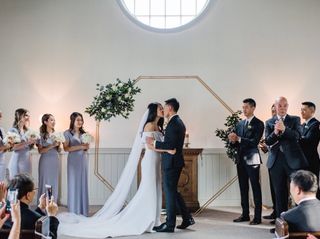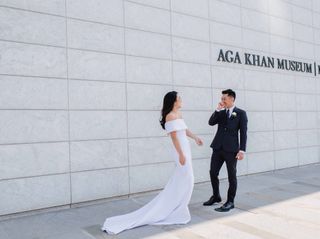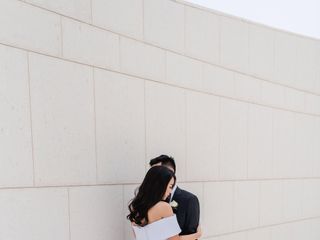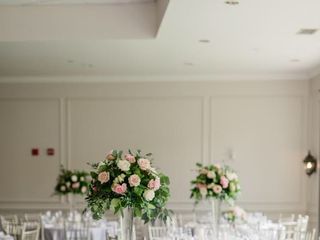 Nikki Northern · Married on 21/04/2019

Sloan made wedding planning a breeze!

I was lucky enough to have been a vendor that has worked with Sloan and can't recommend her enough! She was prompt, kind, one step ahead and so thoroughly organized. Her vision came together effortlessly and she always had things to me ahead of deadline. If you want to ENJOY your wedding planning process, hire Sloan!

Sent on 04/09/2019

Sierra · Married on 05/01/2019

So worth it!

I could never even begin to describe how much having Maguire events made our special day better because they did so many wonderful things for us. They were AMAZING and made sure that I was able to have fun and relax a little at the wedding. I don't know how I would have gotten through the day without them! If I could have given them a 6 stars instead of 5 I would because they truly went above and beyond for us!!!

Sent on 15/01/2019

Maguire Events & Co's reply:

Thank you so much Sierra! We had a blast at your wedding. Your friends & family were so kind. We are so honoured that you chose Maguire Events & Co. Congratulations again on your marriage!

Anna Ochoa · Married on 31/12/2018

Above & Beyond!

Sloan and her team are simply amazing! From the moment I met Sloan I couldn't shake the feeling that I definitely should hire her to help make our day perfect. She is super professional and efficient. Thanks to Maguire events my stress levels were minimal to none. Sloan gave me the confidence I needed to only expect the best and she beyond delivered! Thank you so much for everything, I HIGHLY recommend!! I am so so so grateful :-)

Sent on 06/01/2019

Maguire Events & Co's reply:

Anna! Thank you SO much for the review. We had a blast at your New Years Eve Wedding - it was a lot of fun! Congratulations on your marriage!

Jessica Darlington · Married on 13/10/2018

A fantastic group to work with

Sloan and her crew executed my pinterest fairy tale wedding perfectly. My mom and I had worked hard on my decor for many months, and sloan came in and completely understood our vision. She was pleasant and kind, and a total treat to work with. Thank you again!

Sent on 17/10/2018

Maguire Events & Co's reply:

Thank you for the kind words - we were so honoured to be apart of your special day! It was a fabulous day and the decor looked amazing. Congratulations on your marriage once again!

Brooke Mccoubrey · Married on 06/10/2018

The best wedding investment!

Working with Sloan and her team was like working with the perfect combination of working with a friend and an extremely organized planner. The team was there for us every step of the way and was extremely responsive to any questions, flexible with our meetings, and the passion Sloan has for her job is evident. She truly listened to what we wanted, made helpful suggestions and really played a major role in bringing our dream wedding to life. She kept the day itself running smooth and seamless and while I originally did not think we needed a coordinator, this experience proved to be extremely valuable. Sloan really made our lives so much easier during the planning process! We were sad to say goodbye to the team after it was all over!

Sent on 08/10/2018

Maguire Events & Co's reply:

Thank you for the kind words Brooke! We were honoured to be apart of your wedding. It was a pleasure working together and I cannot wait to see where life takes you & Matt! Congratulations on your wedding.

Kristine · Married on 30/09/2018

Amazing service!

We are so thankful to Sloan for helping us organize our wedding to meet our vision! Sloan was always professional and approachable which made it easy to work with her. She was also quick to respond to any inquiries and never hesitated to help when I needed it! She is very friendly and offers amazing service. I'm so glad we had her on our team! :)

Sent on 12/10/2018

Maguire Events & Co's reply:

Thank you so much Kristine! I appreciate the thoughtful review. We were honoured to be apart of your special day!

Kim Eligio · Married on 28/09/2018

Above and beyond!

Sloan has really made the wedding coordination worry free. She went above and beyond in making sure our vision of our wedding possible. She always reassured me that everything will be ok, and making sure that everything is executed according to plan. She was very responsive and would answer all my questions right away. Our wedding was like a dream! Everything was great and fun, thanks to Sloan and her team and to all my vendors who made our wedding extra special! :)

Sent on 04/10/2018

Maguire Events & Co's reply:

Kim - thank you so much for this lovely review! We were truly honoured to be apart of your day. We had a ton of fun dancing with your friends & family! Congratulations on the wedding once again!

Lauren Petro · Married on 08/09/2018

Stress-free, Professional, and Creative!

We hired Sloan and her team as our day-of coordinator for our wedding and it was honestly one of the best decisions we made. She was extremely professional, creative, detailed, and so reliable that I have zero stress on our big day! We had to change the entire seating layout on the day of, and she handled it flawlessly. She even came up with brilliant alternatives for decor when a couple of our original ideas weren't working out as planned. I highly recommend Sloan and her team for your big day!

Sent on 09/10/2018

Maguire Events & Co's reply:

Lauren! Thank you for the kind words. We had so much fun at your barn wedding! We are absolutely honoured that you chose us for your special day. Congratulations on your marriage once again!

Jillian Mohan · Married on 25/08/2018

Absolutely amazing!

My husand and I have nothing but amazing things to say about Sloan and her team at Maguire Events. I would recommend them to everyone. After contacting them and meeting them for the first time, we knew these were the girls we wanted to help us with our wedding as our day-of coordinators. Unfortunately for us, we ran into multiple issues with our wedding during the planning process and the day-of but Sloan was able to take care of everything - even offering her own personal contacts when things began to unravel. I can truly say that they were one of the best things I chose to spend our budget on. They always replied to text messages immediately and responded to emails within minutes. They set up all of our décor and the ceremony, cocktail and reception areas. They organized our processional and made sure everything was running as much on time as possible. It poured rain on our wedding but Sloan took it in her hands to make small adjustments to make sure our outdoor wedding and reception was still beautiful and functional.

Sent on 28/08/2018

Maguire Events & Co's reply:

Thank you so much for the kind words Jill! We were so honoured to be apart of your special day. I am glad we were able to work out the kinks that occurred and made it run smoothly in the end!

Heather McKean · Married on 05/08/2018

The best money we spent on our wedding!

We will be upfront - we were the couple that didn't think we needed a wedding coordinator. "Oh we can spend that money on something else" etc. All I can say is, this is the best money we spent on our wedding and we are so thankful we decided to go this route. Even our family frequently stated "thank goodness for them" on a regular basis throughout the planning and day of. Maguire Events & Co took the stress out of our wedding and that is such a blessing as the day can be quite overwhelming. Knowing they were there to take care of set up, paying vendors, and handling urgent issues that always "just come up" - my husband and I didn't have to deal with these things on our wedding. Green flowers arrived instead of white, and Sloan (the owner) somehow still made white flowers happen! The team was at the venue on a 40 degree day, hanging lanterns in the tree to make the shaded ceremony more special. All we had to focus on was ourselves and the amazing day. Sloan and her team put us at ease. I can't say enough about how grateful we are for this business, as it made our wedding day seamless and enjoyable. During the lead up, Sloan was so responsive to emails/calls/texts and has amazing creative ideas. Sloan is thoughtful; she added these personal touches to our day that were a complete surprise. We are so proud to be a Maguire Events & Co couple and would be happy to speak to any couples who are considering hiring this company to help them on their special day. We can't say enough great things about Sloan and her team. We highly recommend anyone planning a wedding to hire Maguire Events & Co.

Sent on 07/08/2018

Maguire Events & Co's reply:

Heather! Thank you so much for this review - it really means a lot to me. This is the reason I love my job! Thank you for believing in us. Congratulations on your marriage!