Reviews for Julianne Young Weddings
Awards
7 User photos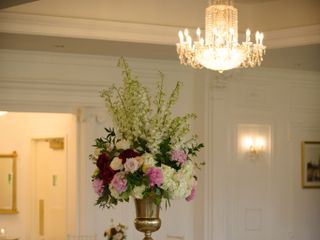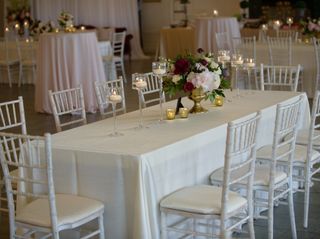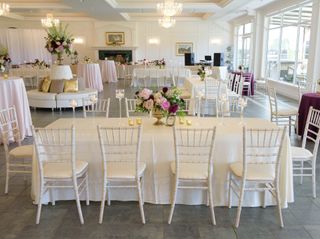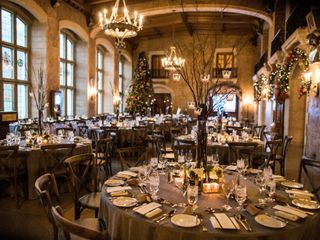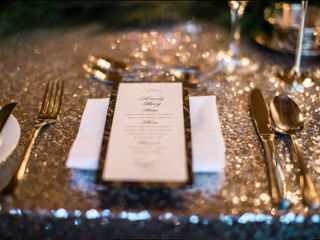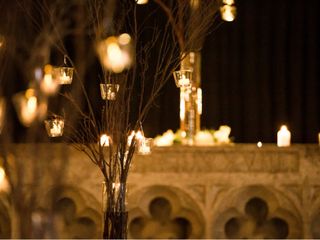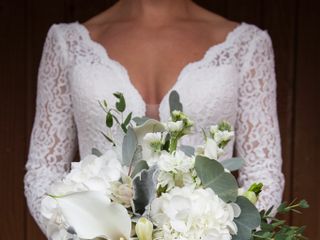 Rachel · Married on 08/09/2019

A Magical and Perfect Wedding

Going into our destination wedding, we at first thought we could do it ourselves. But after realizing we were in a bit over our heads, we reached out to Julianne Young Weddings. It was one of the best decisions we ever made. Julianne is so passionate about what she does, and harnessed her exceptional creativity to our individual tastes. She created a wedding that was emblematic of our personalities and fully captured the aura of our location. Beyond her incredible skills, she's a wonderful human being who is so fun to work with. Our wedding went off flawlessly. I know it's cliche to say but it was truly the best day of our lives, and a big reason for that is because of Julianne Young. We couldn't recommend her and her team highly enough. Hire them and they will rock your wedding.

Sent on 13/09/2019

Julianne Young Weddings's reply:

Thank you so much for your thoughtful reply - Rachel & Steve!! We are so thrilled to hear you enjoyed working with us, as the feeling was so mutual! It was an honour to be a part of your wedding day, and we wish you all the best for a long & blissful marriage ahead. Thanks for taking the time to share your review! - The Team @ Julianne Young Weddings

Janine · Married on 27/04/2019

Choose Julianne Young Weddings!

Oh my goodness! I truly cannot say enough good things about Julianne and Aimsley from Julianne Young Weddings. Throughout every step of the wedding planning process we felt completely taken care of. From the venue consultation, the design proposal, and the wedding day timeline, everything was executed with such detail and thoughtfulness. Our decor was beautifully designed and flawlessly executed and Julianne captured our vision perfectly. Aimsley is exactly who you want by your side on your wedding day, we we're so lucky to have her there with us ensuring our day was perfect. We were able to enjoy our wedding day and the days leading up to it, knowing we had the most perfect team behind us. Working with Julianne Young Weddings was the best decision we made and now we can sit back and reminisce on our perfect wedding day!

Sent on 02/05/2019

Lisa Young · Married on 31/12/2018

You only have one wedding - do it with Julianne!

Julianne and Aimsley were incredibly professional from start to finish. They are warm, hardworking, organized and quick to deliver. Throughout the entire time that I worked with both Julianne and Aimsley, I felt like I was the only Bride they were working with (which was definitely not the case).
On the actual wedding day, the entire event appeared to happen seamlessly, but in reality Julianne and Aimsley were dealing with all the bumps for me, and I didn't hear about any of it until the next day, and some of the issues I'm sure I will never find out even happened.

Julianne is very well connected and has worked with most of the best, meaning they know how to work together and happy doing it.

Its been 4 days since our wedding and I am still receiving text messages from people reminiscing about how much fun they had, there is no way we could have pulled that off without the two of them!

Sent on 04/01/2019

Erica Ludwar · Married on 02/09/2018

Such a dream working with this team!

Other than marrying Matt, this was the best decision I've ever made. Our day was an absolute dream. How it looked, felt, and how we were able to enjoy as much time as possible with our guests was is irreplaceable. The experience working with the team at JYW was so good. Planning can be super stressful but having the experience, energy and connections JYW brought to the table was incredibly helpful. The professionalism was magic, always on time for meetings, perfectly responsive to questions, approachable and so super helpful it made me excited about planning, and creating this beautiful day with them. We had help with planning, decor, and day of coordination. Most definitely recommend this talented team!

Sent on 17/09/2018

Julianne Young Weddings's reply:

Thank you so much for your amazing review, Erica!! We are so grateful to have gotten to work with you, and your words mean so much to us! THANK YOU!! All the best in a happy marriage ahead XOXO

Adrian Devlin Married on 25/08/2018

My fiancé and I are overjoyed and still in awe with the amazing proposal planning. It unraveled beautifully before our eyes and we will definitely hold on to the moment forevermore. I couldn't have asked or even imagined a better proposal, and to top it all off in magical Banff!

Adrian (my amazing fiancé) also decided to write a few words on this amazing new program as he was the one that of course dealt with her great team! Julianne and her staff have to be the most genuine, talented and incredible people in the wedding industry. I found Julianne's personal proposal online and immediately tracked down the company responsible for that majestic proposal. Proposal planning can be such a daunting task but this new program by JYW is honestly a godsend. They enabled me to truly realize the vision that i had and it came to life like a modern day fairy tale. Aimsley was just a joy to work with and her infectious joy for her work made an already amazing night even better.

Thank you again from the bottom of my heart for allowing me to treat my fiancée to the evening she deserved and allowing us to start our life together in the most magical way possible. Definitely don't look any further if you need help making your perfect
Proposal come to life!

Catherine and Adrian


Sent on 14/02/2017

Julianne Young Weddings's reply:

Thank you for sharing your thoughts & experience with JYW! We were absolutely honoured to be able to help pull of your amazing proposal. It was such a romantic & wonderful evening... Thank you for giving us the opportunity to help two such lovely people! All the best to you in your new chapter... Love the JYW girls!

Joanna Onia · Married on 25/08/2018

The best of the best

Julianne and her team are absolute superstars, every single interaction with them was a delight. Julianne has done a fabulous job of sourcing top talent to recommend in terms of vendors. She managed our decor, giving her complete creative control and everything was perfect, elegant and beautiful. I had absolutely no stress on the day of the wedding, Julianne and team took care of everything, it was like having fairy godmothers with you all day. Highly recommend.

Sent on 30/08/2018

Julianne Young Weddings's reply:

Awe, thank you so much for leaving this review, Joanna! We appreciate it so much - your wedding was really a joy to work on - thank you for the opportunity and for trusting us to take care of you on this wonderful day! XO

Jeff and Martha · Married on 07/07/2018

Aimsley Review

Aimsley exceeded our expectations in every way all along the way. In particular, her organization on the day-of was amazing! We would highly recommend


Sent on 19/07/2018

Julianne Young Weddings's reply:

Thank you so much for your thoughtful review, Jeff & Martha! We are so pleased to hear you are happy with the services we provided. You words mean so much to us!! Wishing you two a lifetime of happiness!

Kaylene Ehret · Married on 23/06/2018

Lidster Wedding

Our wedding was better than we ever could have imagined. Julianne Young Weddings was absolutely incredible to work with. They made the planning process easy and much less stressful. They helped bring our ideas to life with a design board for us to work off of in imagining what the ceremony and reception venues would look like. And on the day it was beyond our wildest dreams. They take the stress away on the day of by running absolutely everything. From communicating with vendors and the venue, MC's and running the timeline of the day it makes everything a breeze. And all you have to do is enjoy every minute of your day. I cannot say enough good things about Julianne, Aimsley and Paige. Julianne told us in our first meeting that this what she was put on the earth to do, and I could not agree more with her. We cannot thank you all enough! It was a day we will never forget! If you are getting married and considering using a planner I strongly recommend contacting Julianne Young Weddings.
Kaylene & Simon Lidster

Sent on 05/07/2018

Julianne Young Weddings's reply:

Thank you so so much for the kind words, Kaylene!! That means so much to us. We loved being there for you & Simon on your wedding day. Such an amazing couple, and we feel so lucky to have gotten the chance to help you!! All the best to the new Mr & Mrs XOXO

Erica Ellingsen · Married on 17/08/2017

There is no doubt that including Julianne Young and her team in our wedding planning journey was one of the best decisions we made. Planning a wedding is by no means an easy task but Julianne and her team made the process so stress-free and fun. She kept us on track, suggested some amazing vendors, helped us cover all the small details that we would have never thought of on our own, and tailored our wedding to be unique and timeless. Teal, the decor and design guru at JYW, made our visions come to life! Everything was so beautiful and I couldn't have been happier. Aimsley was our coordinator for our wedding day and she was AMAZING. She truly made sure our day was smooth and problem free. All that was left to do was confidently enjoy every moment of our big day without any stress. Thank you JYW!

Sent on 23/09/2017

Julianne Young Weddings's reply:

Thank you for your thoughtful review, Erica! We loved being part of your wedding day, it was so incredible! So happy we were able to give you that experience, and allow you to enjoy the day to the fullest. Thanks for taking the time to leave us a review! XOXO

Patricia Jo · Married on 06/08/2017

Julianne Young Weddings planned our three-day wedding event in Banff. Words cannot express how amazing Julianne was throughout the entire year and a half planning process and how grateful my husband and I were to have her and Aimsley at our wedding. When we were looking for planners, it only took a short skype phone call for my fiancé and I to fall in love with her energy and enthusiasm. My fiancé and I were living long distance and knew we would need her to plan almost every aspect of our wedding. From the get go, she offered us the flexibility to tailor her services to exactly what we needed and this separated her from all the rest. When we started planning, I had a vision in my mind of what our wedding would look like. When Julianne showed us our décor inspiration board for the first time, we were shocked at how she not only brought that vision to life but she elevated it to another level and made it more spectacular than we could have ever imagined. She always made a point to help keep things within our budget which was very important to us and all the vendors she recommended to us exceeded our expectations. This allowed us to put our complete trust in her and made the whole process so much easier. On our last skype meeting a week before our wedding, she reminded us that if we had any issues or concerns pop up, to let her know and that she will take care of it. She wanted to make sure that we enjoyed all the days leading up to our wedding day and not to stress. This one comment meant so much to us. On the day of our wedding, Julianne and Aimsley were on top of everything and so professional. Our bridal party kept telling us how amazing they were. During our room reveal when I looked at our reception decor for the first time, I burst into tears. It was so beautiful! I still tear up just thinking about that moment! You can tell Julianne lives and breathes beautiful weddings and this is absolutely what she was meant to do. She has all the elements of a perfect planner with intense organizational skills, creativity, and style. I promise, if you choose JYW to help with your special day, you will feel as thankful that you did as we do.


Sent on 19/08/2017

Julianne Young Weddings's reply:

Thank you so much for sharing those kind words, Patricia! We absolutely loved working with you and helping make your dream wedding vision come to life. It was a beautiful day, and an honour to help you & Francis. All the best to you in your marriage!