Reviews for Envision Weddings + Events
Awards




14 User photos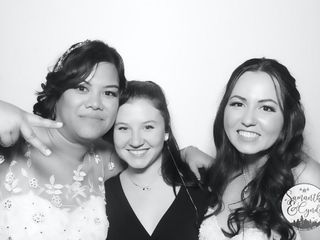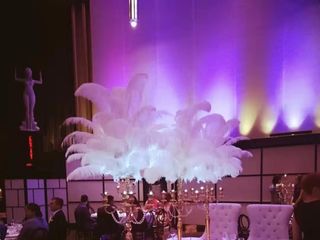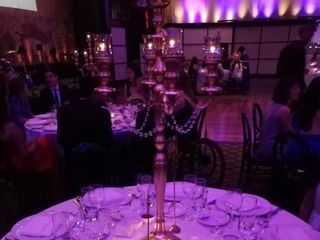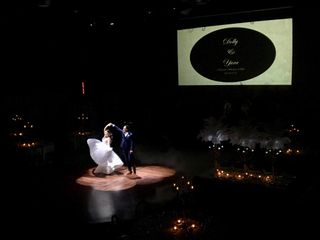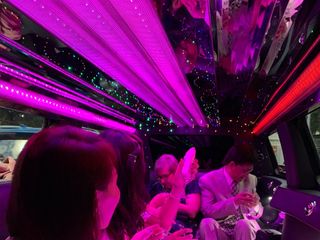 Jillian Farber · Married on 06/09/2015

One of the best decisions we made while planning our wedding was booking with Envision Weddings for day of coordination. Kimberly and her team were so fantastic. From the moment we met for our first meeting I felt like a huge weight was lifted off my shoulders. I was worried about handing over everything I had done so far, as I am a bit of a perfectionist, but I didn't need to worry about a thing. The day ran so smoothly and every detail looked exactly as I had pictured. Kimberly was so organized and professional, but also a lot of fun to be around. She also responded quickly to emails and text messages and no question was a stupid question (even though I had a lot of them). We were so happy with the service we received and would highly recommend Envision Weddings & Events.

Sent on 01/10/2015

[Anonymous]

Kimberly and her team was amazing. The only downfall was not contracting their services to help plan our wedding earlier. We had an action packed day, full of cultural Asian activities and traditions. We would like to thank Kimberly specifically as she is fantastic as a person and as a wedding planner. She came with us to every meeting we had with our vendors and helped us through all our hurdles and stresses.

Sent on 11/09/2015

Victoria Green · Married on 29/08/2015

With only a month to go, Kimberly and her team stepped into the planning for our somewhat complicated wedding and didn't miss a beat. Kimberly is detail-oriented, conscientious, and has a great attitude. Despite not being there from the start, Kimberly and her team jumped into each detail of our wedding to not only ensure we were happy with the vendor, but also to flush out any potential logistic issues. Our wedding day was stress free largely due to the incredible effort that Kim and her team put forward. If you are looking for a Wedding Planner to flawlessly execute your vision, we wouldn't hesitate to recommend Kimberly and her team.

Sent on 29/09/2015

Diana Burrowes · Married on 22/08/2015

Booking Kimberly and her team was the best decision we made for our wedding day! They were with us leading up to our wedding and managed every surprise we threw at them! We wouldn't have been able to get through our wedding without them! I would recommend them to ANYONE planning a wedding. This was a no-stress day for us. I knew that if anything didn't go to plan, that they would handle it, and that put me at ease all day. They did everything from argue with vendors & setting up decor, to driving my guests' cars to a separate parking lot (that were too drunk to drive home)! Thank you SO much for going above and beyond, making my vision come to light and helping us blend two families and two completely different cultures together!

Sent on 03/09/2015

Mir Sivakumar · Married on 25/07/2015

The team at Envision Weddings helped us confirm a venue in under 48 hours, with only 2 months to plan the wedding. They were fully prepared to handle our very last minute and large wedding with a professional and hard working team who had a smile on their faces throughout the whole day. Thank you for all your help in making our day as beautiful as it was!

Sent on 19/08/2015

Envision Weddings + Events's reply:

Thank you for letting us be a part of this amazing wedding that was such a great homage to two cultures (Swiss and Sri Lanken). We can't wait to see the photos!

Tanya Mestre · Married on 22/07/2015

Look no farther! Kimberly and her team are amazing! They took care of everything that we needed for our wedding and helped us make some big decisions. Envision weddings is made up of a great team! Everyone took care of our wedding as if it was their own big day.

We had difficult issues to deal with as we live in a different province then Kimberly and her team and we had a destination wedding in Mexico. They helped us plan our wedding over multiple meetings and they made sure every little detail matched what we wanted for our wedding. It was wonderful to know that we would not forget anything as Kim had a checklist that she was always checking. Kim and her team helped us find a destination, travel agent, photographer, and videographer. Then she helped us find makeup and hair artists, along with a DJ and these professionals where based out of Mexico!

Kim and another member of her team came with us to Mexico and they made sure everything was ready to go before our wedding, during our wedding, and even after to make sure we where doing great! They set up every meeting we needed to attend at the resort, and took care of everything the day of.

Kim is a perfect mix of wedding planner and friend; she can be reached at any time and will respond to you almost immediately. Not only is she there to help you plan your wedding but she also wants to make sure that you are enjoying every moment of planning your wedding. She will keep you laughing when all you want to do is cry and she will make sure you are not pushed into anything you don't want.

Kim and her team are truly gifted and will make sure you have an amazing experience not only planning your wedding but also making sure your big day is the best day it could be! Thank you so much Kim for making our wedding the best day of our life! We hope to have you help us plan events in the future!

Tanya & Victoria Vajdec Mestre

Sent on 04/10/2015

[Anonymous]

We have said over & over again that Kimberly was the best investment we made for our wedding, hands down. We simply could not have pulled everything off so successfully if it weren't for her. I have had countless people tell me that ours was the best wedding they've ever been to, and we honestly have Kimberly and her amazing team to thank for that. If you are debating hiring a wedding planner, know that it's one of the only ways to ensure that you will actually enjoy your wedding day. Countless problems came up on the day that I didn't even find out about until after the wedding. Problems came up & were fixed without me ever even knowing. I didn't have to deal with vendors on the day – I just got to focus on enjoying it & being present. If you are debating hiring Kimberly and her team, know that she is the best… she is crazy organized, detail oriented and diligent, but will also make you laugh and is a lot of fun to be around. You can fully trust her with your day. I DIY-ed a lot of my wedding (basically all décor & favours) and there was no better feeling than to hand all my hard work off to professionals to execute… I showed up to my wedding and everything was exactly how I'd wanted it to be. Just perfect. Her team also did an amazing job on the tear down at the end of the night.
I should also mention that I'd met with 3 other wedding planners before meeting & settling on Kimberly, and there was a distinct difference between Kimberly and the others. The other planners all seemed to be just saying things they thought I wanted to hear… telling stories & namedropping and seemed flakey… when it came down to it, few seemed to be able to work with me to provide the services I actually really needed from a planner. Whereas Kimberly was direct and didn't sugar coat things for us. She was honest & frank but also more willing to work with us to develop the type of package we needed from her. I would recommend her to anyone in a heartbeat. THANK YOU KIMBERLY!!

Sent on 29/06/2015

Envision Weddings + Events's reply:

It was such a joy to work with you both and we can honestly say it was one of the most fun and satisfying weddings we've ever done! Thank you for being such an understanding and easy to work with couple. We appreciate the kind words!!!

Alex Havers · Married on 23/05/2015

Kim and her team did day of coordination for us and truly made our day special! Every single thing about the weeks leading up to the wedding, and the wedding day itself that could have been stressful, they took on and took completely off of our plates. They noticed problems before they were problems and solved them before we even had time to worry about them. The entire day went so smoothly - any last minute changes or requests were so easy to work into the schedule. Whatever we wanted, they made it happen for us. Our wedding day wouldn't have been what it was without them or is the best money we spent on the whole wedding!!
They also did our florals and I could not have imagined everything looking any better, they took my vision and turned it into reality for way less money than I had thought it would cost!

Sent on 08/06/2015

Envision Weddings + Events's reply:

What a beautiful wedding this was! You two are BLESSINGS to work with and thanks for your kind words. Hope we will cross paths again.

[Anonymous]

Working with Valary and the Team from Envision weddings was probably the best decision we made when planning our reception. Valary made the entire planning process as stress-free as possible, took care of all the details, and made certain nothing was overlooked. This was no easy feat! We had two very elaborate entrances and everything had to be seamless! Valary and her team ensured that the day of the reception went flawlessly! Our guest are still raving about how wonderful it was! Thank you for everything, it was a beautiful night!

Yasmine & Omar

Sent on 12/05/2015

Envision Weddings + Events's reply:

Thank you so much for the review! :) Valary and team had a great time coordinating the last couple weeks of your wedding as well. And the photos are stunning! Hopefully we will cross paths again in the future.

Andrea Ford · Married on 14/02/2015

Kimberly and her team of coordinators were one of the best elements of our wedding. As a designer I was nervous to hand over all of my personal designs and pre-planning for execution, but Kimberly was the perfect mix of professional and personal, consulting me when something could affect my vision and firm with vendors to achieve the best results. She kept me organized during an extremely hectic time and told me when I could disconnect and just enjoy the ride. Mixing modern elements and tradition, Kim and her team were full of knowledge for where to bend the rules and when we should stick to tradition.
On the day of our wedding it felt as if the Envision team was an extension of our friends and family and we were happy to have them be a part of the experience.

Sent on 13/04/2015

Envision Weddings + Events's reply:

You are a truly talented designer and we are honoured to have executed your vision. Thanks so much for the kind words and hope we will get to work together again soon!