Reviews for Encore Events Coordination Specialists
Awards
27 User photos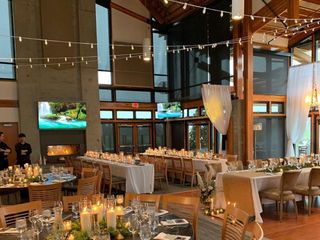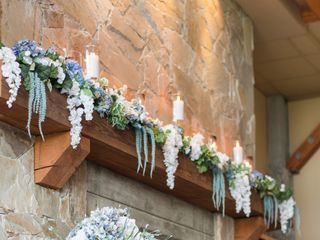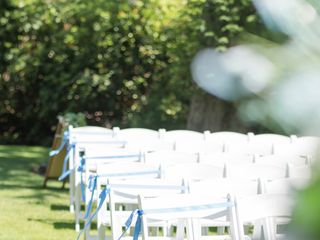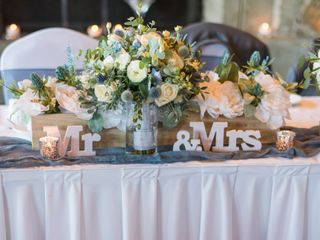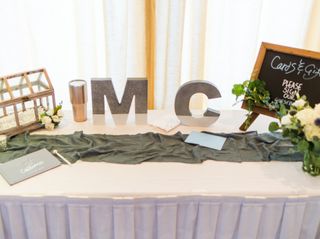 Maria Ionascu · Married on 09/03/2019

Absolute perfection! Highly, highly recommend!

We weren't completely sure that we would need a wedding coordinator because the venue coordinator plus our family/friends kept saying that they could help. However, we have done many events ourselves and know that things happen and people get pulled in multiple directions unless they have a dedicated task. Hiring Encore Events was one of the best decisions! From the very beginning Eron was prompt with the communication and brought forward ideas and suggestions that we had not thought of. Our day-of coordinator, Stephanie, was an absolute angel. We can't emphasize enough how much her check-ins, time-keeping and reassurance helped us enjoy our day to the fullest. She was so calm, reassuring and so relaxing to be around - our family/friends were also blown away by her professionalism and we all agree that she was absolutely a dream to have around!

Sent on 29/03/2019

Encore Events Coordination Specialists's reply:

Thank you so very much for your kind words and review. It was our absolute pleasure to work with you both and Stephanie could not stop talking about your wedding and amazing families. We really feel blessed because we get to work with such amazing people like you both, it is such a gift. Thank you for letting us be apart of your special day and moment, much love to you both!

Christy Mahlberg · Married on 20/10/2018

Eron made our day run so smoothly!

Eron was delightful to work with! We hit it off right away. She was on top of all of the details leading up to the wedding, and when she said she'd do something. she got it done - as promised! She had great advice along the way as well, such a relief since I'd never planned a wedding before! :) On the day-of, she was on top of every detail, was a great communicator, and did a great job thinking on her feet when we had unexpected rain on our wedding day and we needed to make some adjustments to our plans. Thanks for taking a weight off our shoulders, Eron, and letting us enjoy our day! :)

Sent on 03/07/2018

Encore Events Coordination Specialists's reply:

Your so very welcome Christy! The rain didn't stop us did it, just made your day full of more memories and laughter, your smile was contagious to all!

Wishing you both such happiness ahead!

Eron

Katherine Legge · Married on 08/10/2018

Eron is absolutely incredible!!!!

Eron was absolutely amazing from start to finish! She made my day the dream I was hoping it would be. I don't know what I would have done without her and no bride should be without her!!! AMAZING!!!

Sent on 15/10/2018

Encore Events Coordination Specialists's reply:

Thank you so much Katherine! It was my pleasure. Wishing you both much love in your journey of husband and wife!!!

Sarah Turcott · Married on 29/09/2018

Best choice

I was hesitant in even hiring a wedding coordinator at all, but my fiance insisted. I am so glad he did. Hiring Encore Events Coordination Specialists was the best thing I could have done. Because of Eron and her team, my wedding day was seamless and stress free! Everything was done professionally and our interactions were so comfortable and friendly, it was like working with a good friend!
Eron listened to us very well and understood our wants and needs. She made our vision come to life, even better than we could have hoped. If your looking for any coordination or planning services, look no further, Encore Events is the place to go!

Sent on 05/10/2018

Encore Events Coordination Specialists's reply:

Stephanie and I had a blast working with you both! Your room was filled with so much love and it's wedding yours that remind us why we love our work and clients so very much!

Nadine Guthrie · Married on 29/09/2018

September 29, 2018 Wedding !!! Eron was Awesome!!!!

At first we were not sure if we needed a wedding coordinator, but thank goodness we hired Encore Events. Eron communicated with us throughout our planning and was there for the set up, day of, and tear down. We did not have to worry about anything, she was perfect. Would totally recommend her. Nadine & Billy

Sent on 16/10/2018

Encore Events Coordination Specialists's reply:

Thanks you two! I hope you had an amazing honeymoon!! Wishing you both an amazing life together. Thank you for allowing Encore to be apart of your day!

Shila Kh · Married on 15/09/2018

Avoid this vendor

She didn't fulfill her contract with setting up the day before and tried to blame us on it. She wasn't able to contact a missing vendor the day of. Our family helped with cleanup when it was her role. She was rude and disrespectful.

Sent on 21/09/2018

Encore Events Coordination Specialists's reply:

Hello Shila, I am sorry you have this perception of my services. You were offered 10 hours of set up and coordination and 2 hours of breakdown. I was on site for 10 hours of set up/ coordination and 2.5 hours of breakdown. The number I contacted for your bartender when they had not arrived prior to service received voicemail. I promptly alerted the DJ who was from the same company and through his personal contacts with the company was able to get a bartender onsite within 1 hour. Your fiance's family was thankful for my work and so were your parents. During your breakdown I advised your family and friends on multiple occations they were not required to breakdown, rather simply handle the bar and liquor removal. People just pitched in and sometimes that is really a reflection of the families I work with, they just want to have involvement and help in some way. I remained onsite until 1am after breakdown was complete at 12:05am because your sister insisted she wanted all items removed that night rather than the next morning. She never returned with a vehicle to remove the items. At 1am, I left as per contract. As stated in my personal email to you, I carried out my work, was complimented by your family, friends and groom on multiple occasions, and feel your statement is inappropriate.

Wishing you both happiness ahead and your day was spectacular and guests were happy to celebrate with you both.

Eron

Jessie Hamilton · Married on 08/09/2018

Wonderful!

Eron did such an amazing job setting up the morning of our wedding. She was very easy to comunicate with and understood exactly what I wanted done. She arrived on time and finished on time. I highly reccomend her services! It took so much pressure off me the morning of my wedding, and she made me feel very confident so I wasnt worried about what she was doing at all. Everything looked amazing.

Sent on 07/10/2018

Encore Events Coordination Specialists's reply:

Thank you Jessie! It was a blast, wishing you both all the most love in the years ahead! Your family were wonderful to meet!

Belinda · Married on 03/09/2018

Wonderful 'Day of' coordination

Encore Events worked with us to make our wedding exactly what we wanted. It was a pleasure to work with them; they were very responsive and always willing to answer our questions, had great ideas, kept us on track and thought of and helped us plan things we didn't think of. They helped the ceremony go off without a hitch, and did a great job of tracking what we wanted done, who needed to be where, and setting up our decor beautifully.

Sent on 19/09/2018

Encore Events Coordination Specialists's reply:

Thank you Belinda, we loved working with you at your venue in Chase, it was absolutely breathtaking! One of the perks of our work is amazing clients like you and inspiring locations we get to visit! Thank you for choosing Encore! Much love to your both!!

Eron and Nicole, Encore Events, Okanagan

Alex Ouellette · Married on 01/09/2018

10/10 service

We hired Eron for half day coordination ( & set up) as well as take down for our day and she blew us away! Easy to chat with pre, executed our vision perfectly and gave great suggestions ( but was not pushy)

Sent on 13/09/2018

Encore Events Coordination Specialists's reply:

Thank you Alex! It was such a fun day with you and your family!! Wishing you both many happy years ahead!

Leeya Schachter · Married on 31/08/2018

Great affordable day of coordinator

Eron was very helpful to have as a day of coordinator. I had done most of the planning myself but she was very helpful in helping come up with the day of timeline. On the day of, everything ran smoothly and I didn't have to worry about a thing. Thanks very much!

Sent on 08/10/2018

Encore Events Coordination Specialists's reply:

Thank you Leeya! Loved being apart of your day, your celebration was spectacular! Wishing you both a lifetime of love ahead!