Reviews for Dynamic Weddings - Planning
Awards
19 User photos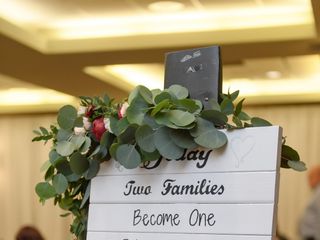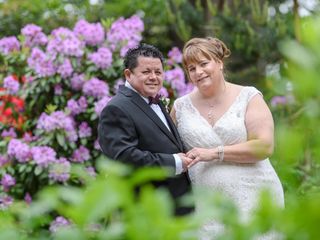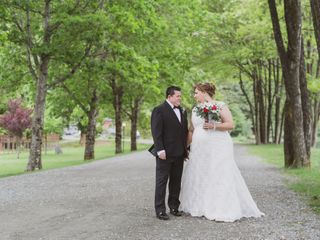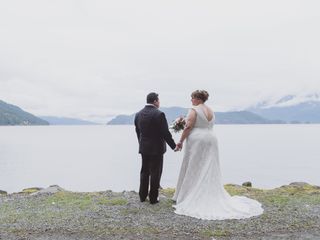 Darren Fong · Married on 20 of September of 2019

Very organized and proffessional

The most organized planning company I've worked with. As a venue manager Dennis and his team made for a smooth and stress free evening

Sent on 25/09/2019

Caitlin · Married on 24 of August of 2019

Wedding day timing down to a TEE

We are blown away by the quality of service we had from Dynamic weddings. Dennis is incredibly organized and keeps you on-top and on track throughout your entire wedding planning process with plenty of opportunity for face-to-face meetings. The itinerary he helps you create is incredibly detailed and colour coded for quick reference. In addition, Dennis has wedding day timing down to a TEE! Our wedding day went off with a hitch and it is truly due to his itinerary. What I am most grateful for was the hidden times to stop, breath, and appreciate the day because we were typically ahead of schedule.


Sent on 07/09/2019

Marcog@novatrans.ca · Married on 24 of August of 2019

Wedding Day Without a Hitch!!

My husband-to-be was thrilled to have found a team of wedding professionals under one umbrella as he saw a huge benefit in coordination and communication, but I was hesitant to hire an entire team of professionals without meeting everyone individually ahead of time and solely based on the company's amazing online reviews. In the end, we hired the team and didn't look back. Dennis and his team were fabulous! They helped take a lot of the stress out of the preparations and wedding day. Dennis was very well organized and understands weddings to a "T"!! He was flexible and relaxed which helped reduce our worries beforehand. The detailed wedding planning helped us a great deal in being organized and forced us to envision the entire day ahead of time and plan every detail. The result is that our special day was a lot of fun and it went truly without a hitch!
Ruben our photographer was first class. He went above and beyond catching us and our guests and celebrations in all sorts of interesting and fun moments, not all of them choreographed. He had his own set of great photo shots as well as responding very well to some which we had planned for. Justin was our MC and DJ. Did very well on all accounts providing introductions etc. when required as well as coordinating our background and dance music. Good consultation ahead of time along with a good understanding of the various genres as well as being responsive to the crowd helped make the party!! We were hesitant at first about hiring a wedding planner and day of coordinator but were very happy that we did. The well-organized itinerary kept things on track and helped identify things that we hadn't thought of ahead of time. It was also very helpful on the wedding day to have Millie, the coordinator, there for the bride to call on when ever she needed something. All in all Dynamic Weddings come highly recommended!


Sent on 22/10/2019

Beatrice · Married on 17 of August of 2019

Excellent DOC (Rosy), Good planning experience

Overall, we are happy we hired Dynamic Weddings for 5 hours of planning + a day of coordinator. Dennis helped us create an amazing and detailed itinerary which lead to a perfect day, executed by the lovely Rosy. They were both very responsive and flexible with us and they are a main reason our wedding went so smoothly! Rosy came prepared and did everything we asked her to and more - we would rate her 5/5 and recommend her to anybody who is looking for a day of coordinator!

While planning with Dennis was key, we did feel that he could've been a bit more prepared during our meetings (Ex. reading documents that he requested from us prior to our meeting, instead of during our meeting). We were also told 5 hours would be enough, but we feel that our 5 hours were not optimized well and he was quick to ask us if we wanted to buy more hours (which we didn't take). We felt the planning was overpriced for what it was, but we were very happy with our day of coordinator Rosy's work and the outcome of the day. Thanks Dynamic Weddings!

Sent on 07/09/2019

Vincent Yan · Married on 06 of July of 2019

So much help

Without Dennis and his help I don't think we could have gotten our wedding planned and within budget.

Sent on 30/11/2019

Tamara Suttis · Married on 25 of May of 2019

Outstanding

Dynamic Weddings was our Wedding Planner and Day Of Coordinator. Both were awesome. Dennis took the time with us to create an itinerary and make sure that all the vendors were on the same page. My hairstylist commented that in the over 20 years she has been doing weddings she has never had a planner include her like Dennis did in the planning. All involved loved his attention to the details and keeping everyone informed. It most allowed me to enjoy my day and leave the day itself to Dennis. He did an amazing job along with his sidekick Rosi. Thanks guys for making our day go flawless.

Sent on 02/07/2019

Dynamic Weddings - Planning's reply:

Hi Tamara, Our entire team at Dynamic Weddings loved providing the following services for you:

-Wedding Planning

-Day of Coordination

-Photography

-Photo Booth

-MC

-DJ

Thanks so much for your time to acknowledge all the little things we did for you. In fact, it's just a small example of what went into your planning. I loved how you were flexible and open to our ideas as we created a rock solid itinerary to implement your vision for the day. Our periodic meetings leading up to your wedding was very helpful for both of us as it keep you on track and allowed time to follow up. I was delighted that your itinerary was largely completed about 6-9 months before the wedding allowing for a much more enjoyable process. Our Day of Coordinator on the day was able to implement the plan despite a few changes such as plan B due to rain and readjusting the schedule for a photo shoot during the reception when the sun came out. Thanks for also being open to our ideas about the memorial table for your late mothers and for allowing us to modify your decor for some sprucing up of your indoor ceremony. I was happy with how that turned out. I'm glad you found the service so helpful and are very pleased with the outcome.

Stefania · Married on 20 of October of 2018

Would highly recommend their services!

We were so impressed with Dynamic Weddings! They stayed in constant contact with us throughout the whole process and truly listened to what we wanted. Their staff felt like family, they were incredible to work with and made the day so enjoyable! They provide pretty great bundle prices that seem to be unbeatable with many other companies. Dennis took the time to sit with us and go through many things with us that he truly didn't have to do. He helped us stay on track throughout the months leading to the wedding and had an amazing DOC the day of ensuring everything was going as planned. We're forever thankful for all their hard work and time spent with us!

Sent on 15/02/2019

Dynamic Weddings - Planning's reply:

Hi Stefania, Your wedding was an excellent example of how taking the time to communicate, plan and prepare in advance makes such an event successful. The execution with our Day of Coordinator and our other vendors was flawless as a result. Having our team that work together and know each other well really made all the difference. We really did feel like part of the family and loved working with you. The end product was amazing!

Derek Weeres · Married on 22 of September of 2018

Dennis & Dynamic Weddings Made Our Day Unforgettable!

Dennis Bellia and the whole Dynamic Weddings & Events team were such a pleasure to work with. We enlisted Dynamic to help us with:
- Wedding Planning
- Day of Coordination
- Photography
- Videography
- DJ Services
The level of service that we received throughout the entire process was exceptional. With the help of Dynamic Weddings, we put together a timeline of deliverables so that our planning process was smooth and stress free. It was ensured that our photographer who worked with us for our engagement photos was working with us at our wedding as well which gave us a sense of comfort. The biggest thing we heard throughout the wedding planning process from anyone who's gotten married was "be prepared for something out of your control to go wrong". My wife and I laugh at this now because with the guidance and care that Dennis and Dynamic showed us, our special day went off without a hitch and I think that's the biggest compliment we could give! Thanks Dynamic, our special day wouldn't have been as special as it was without all of your help!

Sent on 16/04/2019

Dynamic Weddings - Planning's reply:

Hi Derek, We absolutely loved everything about your wedding. First off, you were such an amazing couple and totally worked well with our team. You were so open to our ideas and expertise and it all flowed so smoothly. We were so much more effective by having the majority of our services working for you at the same time. It was truly excellent experience for us all. Congrats!

Gloria Mak · Married on 18 of August of 2018

Amazing crew for a fabulous day!

Had the absolute pleasure of working with Dennis and his team of talented individuals! From the planning stages to the execution of our wedding, Dennis was beyond organized, professional and just awesome to work with!

We used the services of his photographers, videographer and DJ for our wedding and would recommend his crew to anyone who is wanting a professional, caring, and easy-going team of dedicated individuals who are going to make your wedding day that much more excellent!

Dennis created our timeline, which made for a wonderfully smooth day and we weren't rushed at all, even leaving quiet time for us between all the busyness of the day! We would definitely recommend their multiple services to everyone!

Sent on 05/11/2018

Dynamic Weddings - Planning's reply:

Hi Gloria and Chris,

Planning your wedding was so fun! We had a lot of logistics to work out but having a Plan A, B & C certainly helped. I'm glad Plan B was in place and it all worked out perfectly. Frankly, it was way better than I could have imagined. Thanks for taking our advice and I'm glad that you loved the detailed itinerary we put together for you. It really did make a difference in keeping everyone informed and organized. I can't say enough about how many pitfalls we avoided just by doing that. Thanks for trusting us in a time of illness and uncertainty. We really felt honoured and touched by your courage and trust in us. All the best!

Cameron White · Married on 30 of June of 2018

An invaluable resource

Dennis was essential to the success of our wedding. It started with a very open and candid conversation with him about what we wanted from the day and how he could help. From there he provided us with several excellent planning tools (including a draft itinerary), to help us start to think at the level of detail that he knew was required, and made the whole process much easier and less stressful. His email communication was always prompt and he was willing to answer any questions we had. Whenever we had any doubts on how to proceed with a decision, we would let him know and his experience and advice made the decision so much easier. Dennis was also our MC and DJ, and having him in all three roles really allowed the day to flow smoothly as he knew intimately what it was we wanted. It enabled him to take control of the proceedings and he made sure that everything was executed perfectly. His communication on the day of the wedding was much appreciated as well. As the day evolved he kept us up to date on what we needed to do and when, and if he noticed something that could be improved or done differently based on the particulars of the day, he checked in with us and asked our opinion. All in all it was a pleasure to work with him, and as a direct result of hiring him our wedding turned out so much better than we had dared to hope for.

Sent on 07/07/2018

Dynamic Weddings - Planning's reply:

Thanks for pointing to so many important and valuable components to what makes a great Wedding Planner stand out. I can't think of many weddings that played out as well as yours. Such a great time due to our collective hard work and great communication.