Reviews for Nick Janzen Photography
Awards
23 User photos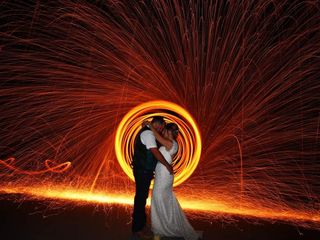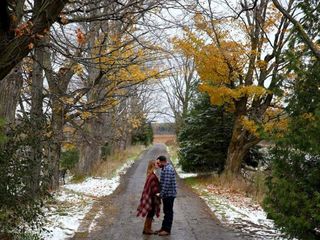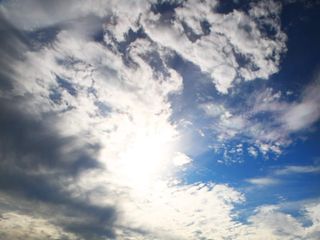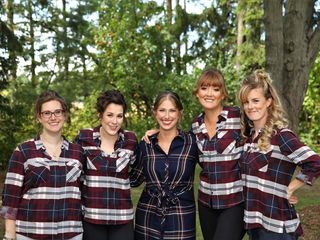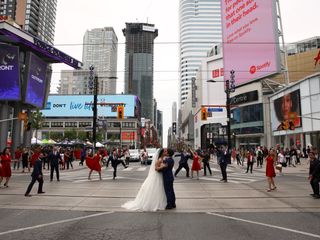 Alice S. · Married on 06/02/2016

So Worth It

We weren't sure about hiring a photographer but in the end we are so happy with our decision. Nick was able to capture so many special memories I didn't even know happened.

Sent on 18/03/2021

Nick Janzen Photography's reply:

Thanks Alice! They do say I'm like a ninja getting all those stealthy shots lol. I'm happy you're happy!

Tonya M. · Married on 18/09/2015

1 of a kind highly recommend

Nick is a great guy to work with. He has tons of great unique ideas for photos. Got tons of great shots along with fun and funny shots to go with it. Had a fun time working with him. Also had him do some xmas photos which we had a lot of fun doing. Highly recommended nick for any photography job.

Sent on 25/03/2020

Nick Janzen Photography's reply:

Thank you Tonya and Daniel! You and your families were definitely a fun bunch to work with AND we sure didn't let the rain stop us from getting what we wanted lol. Can't wait to see you guys again!

Brian J. · Married on 15/08/2015

Man of his word

We met Nick at the Gay Wedding Show back in 2014 and we knew instantly that he was our guy. My partner is a little camera shy and we both didn't want our photos plastered everywhere but Nick put us at ease right away. Nick was super fast at taking photos so there wasn't much time to be camera shy lol. We also had some bad experiences with some other vendors when we were in the planning process so it was like a breath of fresh air to meet Nick who was so accommodating to us. The photos were incredible as well and there were so many of them. We HIGHLY recommend him. Thanks again Nick!

Sent on 18/05/2020

Nick Janzen Photography's reply:

Thanks Brian! That show was so long ago now haha. I'm very happy you guys were happy. I'm pretty camera shy too so I understand no one wants to just stand around waiting. Thanks very much, hope to see you guys again soon!

Shiela · Married on 20/04/2014

Photographed Everything!

We hired Nick years back now to photograph our wedding (which was INCREDIBLE) and since then he's done all of our kids baby pics and family photos. HE DOES IT ALL!!! Love ya Nick :)

Sent on 20/08/2020

Nick Janzen Photography's reply:

LOL Thanks Shiela! You keep popping em out and I'll keep taking the photos! Can't wait till our next session. I was just thinking about your wedding the other day. Crazy how long ago it was now. Stay safe!

Christine N. · Married on 12/04/2014

Awesome Photographer - Highly Recommended!

Nick's photography skills are absolutely excellent. We were so very happy with his services as well as the finished product of all of the wonderful photographs of our wedding. He was very kind, considerate, efficient, fair, and very creative! As a result we had an amazing experience and lots of absolutely gorgeous photos of our wedding day to enjoy for years to come. Thank you for capturing all of the special moments for us Nick! You're wonderful and we would recommend you without hesitation! xoxo

Sent on 21/04/2020

Nick Janzen Photography's reply:

Awww thanks Christine and Robert! So nice of you to take time out to write something :) I really hope to take more photos for you guys in the future! You and your families were all wonderful and it's been a pleasure to get to know you over these years taking good care of my fur ball lol.

Rosa R. · Married on 09/06/2013

Part of the Family

Back when we met Nick at a bridal show his work and personality really stood out so we didn't even hesitate hiring that day and it turned out to be our BEST decision. Our guests loved Nick so much too calling him a "ninja photographer" lol. He works so hard and is everywhere taking so many photos, it's incredible. Nick stayed in touch with us and we since have hired him to do all of our photography. I can't say enough good things about him. If you're getting married and reading this, trust us, you will be making the best decision by hiring Nick.

Sent on 25/03/2020

Nick Janzen Photography's reply:

Thanks Rosa, Chris and the rest of the fam! Your family was amazing and made feel like one the family. Ninja! lol. That's funny. You know me, I just can't sit down until I get it all documented :) I've loved growing as your forever photographer taking all of your life's precious moments and I will be there whenever you need me again :)

Michelle P. · Married on 18/05/2013

The man that's everywhere

Nick is nothing short of incredible! One minute he would be there taking our picture as he walked by and then instantly be taking a picture of our guests. It was like having 2 photographers an almost a video guy because we got so many pictures lol. It's been a few years since our wedding but when we get to look back through all of our many.....many photos, it's almost like we get to relive it. Nick, you were by far the best decision we made for our day. Thanks so much again.

Sent on 20/05/2020

Nick Janzen Photography's reply:

Thanks Michelle and Dom! I certainly tried to be everywhere. Didn't want to miss a thing. Yuppers, no one has ever accused me of not giving them enough photos lol. Miss you guys!