Reviews for Love Tree Photography
Awards





7 User photos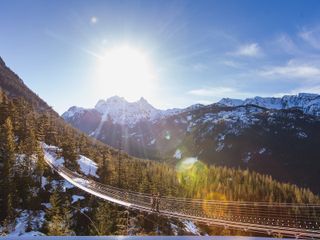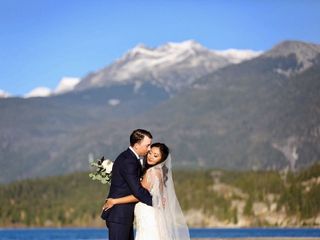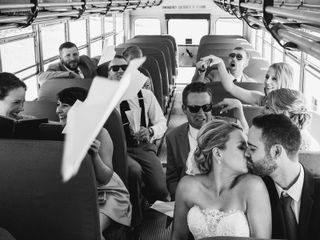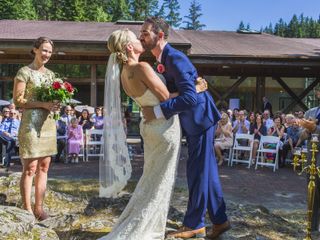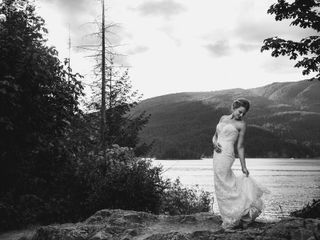 Melissa R. · Married on 04/08/2012

We had an amazing time on our wedding day with Love Tree Photography catching every moment! Kendra and Brad are fantastic to work with and incredible Photographers. They really blew us away compared to a previous experience we had with a competitor and ended up loosing our deposit! We signed on with Kendra to Shoot our second attempt at an engagement shoot after telling her all about our horrible experience with the previous photographer. We used Kendra's pictures for our save the dates and the shoot was breathtaking! We are so happy they were recommended to us and Proud to say they photographed our wedding! :)
Kendra's personality is A++ and she even got my Fiancé to smile, and that's not an easy task as he hates the camera, Call Love Tree you won't be disappointed!

Sent on 06/09/2012

Tanya E. · Married on 14/07/2012

Kendra is beyond amazing. For anybody looking for personable photographer that is fabulous at her job, look no further. I was blown away with the photo's she took. She thinks outside the box rather than just your boring portraits.LOVE HER and would not hesitate in recommending her to anybody who just wants a normal fun person being a part of their special day!!

Sent on 28/08/2012

Chelsea W. · Married on 12/05/2012

We used Love Tree Photography for our wedding on May 12, 2012. Kendra and Brad were excellent. They were always there to answer any questions we had before the day. They came to our rehersal to make sure that that they had the correct lighting for our special day. The day of the wedding, Kendra and Brad were so much fun and made the day that much more special. They made us feel so comfortable while taking pictures and had great direction ( which I love) Kendra always wanted to make sure we were taking care of and offered to stay overtime if we wanted. Everyone loved Brad and the Photo booth as well. I would highly recommend Love Tree Photography to anyone looking to get married, engagement shoots or just wanting to have great pictures taken. Thanks guys ...you rock :)

Sent on 04/06/2012

Rosana C. · Married on 07/04/2012

Our long overdue review of Love Tree Photography:

We met Kendra back in 2011 when we were looking for a photographer and a photo booth for our Vancouver reception. We had been dealing with so many vendors at that time so meeting Kendra was immediately a breath of fresh air :) We can honestly say that we felt that we had met someone who is truly passionate about her work and delivering an excellent level of service that is professional and amazing (to say the least)! These qualities are not always a given in an industry that is over-saturated and we felt like we had hit the jackpot.

We met with Kendra and Brad on several occasions over the year (to discuss our engagement photo shoot, our Vancouver reception and the layout of our photo albums, etc) and they were always punctual, professional and patient. Not to mention extremely talented, creative, detailed oriented and very client centered. This was always the case but really what made it so great to work with the two of them is that they are a high energy couple who are truly warm and like to laugh just a much as we do! They made the photo shoots run extremely smooth and stress-free and in the process we got some amazing and beautiful shots! Absolutely loved our shots :) Also, did I mention that they have the biggest selection of photo booth props that I have ever seen?!

I can honestly vouch that Kendra and Brad were one of the best investments of our wedding. If we could go back and do it all over again –having her shoot our Hawaii wedding would have been the icing on the cake for our wedding day.


Sent on 05/03/2013

Christine C. · Married on 26/11/2011


Redivivus "AWESOMENESS" photography should have been the company's name.  Wow, how do I even start. I've done many photoshoots with Kendra from boudior to engagement to my wedding day Kendra was there every step of the way. She make you feel very at easy in front of the camera which made it a lot of fun. She spends time to find out what I as a cliented needed. Then she was able to combine my ideas with her talented skills to produce one of a kind pictures every single time.  Our wedding day was no sunshine and rainbows but instead we were fighting a heated battle with heavy rain and a strong wind storm. Kendra was really good at giving our wedding party clear and direct instructions that made everything that much smoother and painless. Now for the evening portion. Wow wow wow all of my guests could not stop talking about the photo booth. That was for sure the highlight of the entire wedding. Everyone had such a blasted, even my grandma. Photo booth man (aka Brad) was polite and so much fun. Mingled and chatted with everyone, everyone had nothing but wonderful comment to say. Redivivus photography has made my special day come to life with memories and pictures that I can keep forever. My uncle (m.c of the night) said to me that it was one of the best wedding he's ever been to. Cousins ask when can they do the photobooth again. I could not have asked for anyone better. I'm so glad that Redivivus was there to capture every moment of it. 


Sent on 28/11/2011

Love Tree Photography's reply:

Crisdeen your wedding was so much fun it didn't even feel like we were working! Thank you do much for braving the November rain so we could get those awesome outdoor shots (which are my new all time favorites by the way!!) - you guys were hands down the most easy going couple we've ever worked with! Thanks again for sharing such a special day with Brad and I!!

Nancy S. · Married on 22/10/2011

Redivivus Photography provided a photobooth at my wedding and it was the biggest hit with all my guests! Dealing with Redivivus from the beginning to end was a complete pleasure - both Kendra and Brad are super professional, friendly, and they answered all my questions quickly. Brad Coupland manned the photobooth on the wedding day and he was hilarious, charming, professional and kept the lively mood going all evening. My guests couldn't get enough of the photobooth, especially with the large array of fun and fantastic props, and the excellent quality of the printed photos. I wouldn't hesitate to recommend Redivivus to others for any event.

Sent on 17/11/2011

Love Tree Photography's reply:

Thank you Nancy! Your review is too kind! We had so much fun at your wedding! Please stay in touch!

Mandeep K. · Married on 07/08/2011

They went far and beyond at my reception party. The photo booth was a huge hit and I will be using them again very soon.

Sent on 05/12/2011

Parveen S. · Married on 19/06/2011

I hired Redivivus Photography to do a photo booth at my wedding reception and it was the hit of the party! Brad, who is the owner, was with the photo booth and he was very nice and professional. The props were great and he gave as a cd with all the pics a week after our reception. My experience with this company was awesome.

Sent on 06/01/2012

Natasha W. · Married on 26/02/2011

They were an absolute delight !!! Our guest were so impressed with the quality of the photos, variety of props and most importantly the personable, interactive, professional attendant. One of the highlights of my wedding.

Sent on 03/12/2011

Karlene D. · Married on 19/02/2011

Where do I start on the long list of reasons why you should choose Redivivus Photography for your wedding or life event, I will start by saying this...I met Kendra back in 2010 and since then she has captured some of the most amazing moments of my life. My engagement, wedding, family & maternity. She is a photographer that is passionate about giving her clients exactly what they want and more. Her ideas are fresh and original and I know that my photos are, and will always be unique to me. I contacted her initially because her prices were so affordable but I ended up with so much more in terms of value. My photos are the envy of all my friends and relatives, but more importantly, I love them and each photo tells a story about that specific moment in time. She is so comfortable to be around and she makes sure that each session is enjoyable. We have never had any issues with doing buisness with her either, she always responded to our calls/messages very quickly, she is punctual, flexible and very professional. We also had rented the photobooth, which was so much fun for our guests, her husband Brad (who stays with the photobooth) was so professional he even matched his suit to our wedding colors. I have no problem recommending her to anyone & I can honestly say that you will be more than 100% satisifed with Redivivus Photography.

Sent on 18/11/2011

Love Tree Photography's reply:

Karlene!!! That is one of the nicest things anyone has ever said about us! We feel so blessed to have clients like you! Thank you for letting us into your lives and hearts and allowing us to capture such special moments in your life!