Reviews for Love Photos & Films
Awards
65 User photos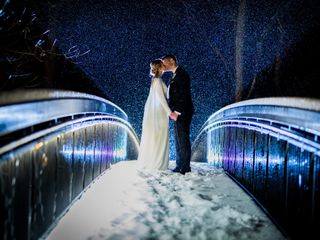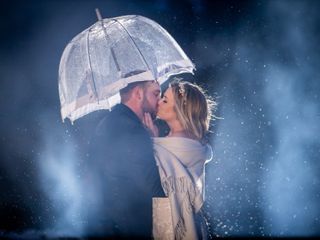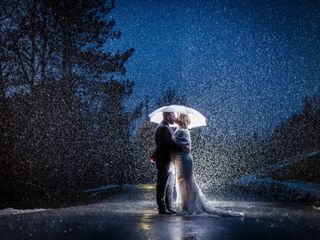 Devon · Married on 01/06/2019

Wedding Day Photos

Oleg with Love Photos was our photographer for our wedding a few weeks ago. I am thrilled with the photos we received. He was easy to work with and super responsive to our concerns throughout the planning process. Thanks Oleg!

Sent on 05/07/2019

Love Photos & Films's reply:

Hi Devon!

Thank you so much, I had a blast photographing your wedding!! I'm happy you and Phil are enjoying the photos!

Brianne Haney · Married on 11/05/2019

Would Highly Recommend!

We were immediately drawn to Oleg's photos when we started looking for wedding photographers. Upon meeting him we discovered he is extremely easy to talk to and we felt very comfortable with him right away. Oleg was great to work with on the day of the wedding. He managed to capture every moment, without seeming to be there at all. At the same time, he was always close by, ready for photo requests. We absolutely love our photos, and we have received so many compliments from everyone who has seen them. The consensus from everyone is that we picked the right photographer, and we agree! We also decided to get a highlight film as part of our package, and we did not go wrong! The video is beautiful and everyone we have shown it to has been blown away by it. We will definitely be recommending Oleg to everyone we know looking for a wedding photographer!
-Brianne and Justin

Sent on 23/07/2019

Heather Coulson · Married on 09/02/2019

Fantastic!

Oleg was great fun to have photograph our wedding, he made sure he got all the pictures we had requested as well as some candid photos. My parents had bought over some surprises from my family in the UK that couldn't make it and Oleg was quick to capture our reactions to them. He was very patient with our guests (we weren't always the most organised) Our wedding was 9th February and on 11th February he sent over 4 teaser photos that we had taken outside in the snow and they were the most beautiful pictures we have ever seen! I have already blown one up on a canvas! We couldn't praise Oleg highly enough! His photos will be the cherry on the top of a perfect day!

Sent on 13/02/2019

Melissa Thompson · Married on 20/10/2018

A complete Breeze

Oleg was a true breeze to work with. All of our ideas seemed to flow and led to some truly amazing pictures. If you are the creative type Oleg will work with you to make your dreams come true and not to worry for those less creative like myself Oleg will help scope out beautiful locations and poses. One of the things I liked best about working with Oleg was that he was willing to do anything to get the best shot and unfortunately because of that he almost fell into the pond a few times. I also loved how he captures the emotion in the moment and that everything isn't so "smile for the camera" or pose-like. I would 100% recommend Oleg for your next event without hesitation. He is an extremely caring and highly professional photographer that will make sure you have memories that will last a lifetime!

Sent on 22/11/2018

Corry · Married on 07/10/2018

The perfect day captured by Love Photos

My husband and I are so happy we chose Oleg of Love Photos for our wedding. I was seven months pregnant for our engagement pictures and I must say I absolutely love every one of them. Our wedding was small and intimate at Nestleton Waters Inn 6 weeks after our daughter was born and we provided Oleg with little direction aside "from capture our day". The photos we received were gorgeous, every single one. Our memories are forever found in the pictures Oleg took and we know we made the right decision hiring Love Photos.

Sent on 21/11/2018

Rhiannon Szmidt · Married on 27/09/2018

The perfect person to spend the day with...and a great photographers!

Oleg was absolutely fantastic from the beginning. We were let down by another photographer and as we were eloping from the U.K. to Algonquin Park / Muskoka it was already incredibly stressful. But Oleg stepped in and completely reassured us - after talking over Skype I knew he was the right person for the job (dealing with two camera shy people at a wedding where it is just those two people!). He listened to exactly what we wanted to achieve, researched and made suggestions for locations and was genuinely a great person to spend the day with. Being away from family we booked Oleg for five hours so we could do some shots at sunset (best decision ever!) so I think we were both a bit worried it would be awkward but it was literally like hanging out with a friend for the day...with a camera.

And finally...the pictures were absolutely stunning. We haven't seen them all yet but Oleg kindly expedited delivery of a large number for when we told our family when we got back to the U.K. It means we've been able to send out announcement cards with pictures already so the secret isn't so secret anymore!

Sent on 30/10/2018

Love Photos & Films's reply:

Thank you so much Rhiannon! I had an amazing time photographing your elopement and I too felt like I just spent the day with 2 friends. I can't imagine how stressful the process must have been, but thank you for putting your trust in me and I'm so happy to hear that you're happy with the photos!

Ricky Lionetti · Married on 08/09/2018

Simply the best!

Oleg is the man! From the second we met with him we knew he was our guy! He is extremely personable and easy going. Working with Oleg on our Wedding Day felt more like working with a friend then a vendor. All of our friends and family loved him! His ideas were amazing and his photography was absolutely incredible! Love Photos will come HIGHLY recommended by us!

Sent on 26/09/2018

Love Photos & Films's reply:

Thank you so much Ricky!! I too felt like I spent the day with friends rather then being a vendor. You, Sam and Ollie as well as your bridal party and families are awesome. Truly honoured to have been a part of your wedding day!

Eric · Married on 01/09/2018

Loved Love Photos!

Not only was Oleg knowledgeable and professional for both our engagement and wedding photos, working with him was a genuine pleasure. We plan to use Love Photos again for any future big moments!

Sent on 01/04/2019

Greg · Married on 04/08/2018

Amazing Photographer

The photographer was very helpful, and had an amazing eye for photography. He gave us suggestions on great shoot locations, and was very reasonably priced. Would recommend his services for anyone looking for wedding photographs.

Sent on 23/08/2018

Love Photos & Films's reply:

Thank you so much Greg, it was a pleasure being a part of your and Amanda's wedding! I'm super happy to hear that you're enjoying your photos!

Amanda · Married on 04/08/2018

Wedding Photos

We had the pleasure of having Love Photos do our engagement and wedding photos. We are so pleased and excited with how incredible the photos turned out! Oleg has a good eye for detail and for the perfect photo opportunities. We are so thrilled with all of our photos from our special day. We highly recommend Love Photos

Sent on 27/08/2018

Love Photos & Films's reply:

Thank you so much Amanda!

I had an absolutely amazing time shooting your wedding!!

Thank you for including me in your wedding day!