Reviews for KS Studios Photography
Awards

23 User photos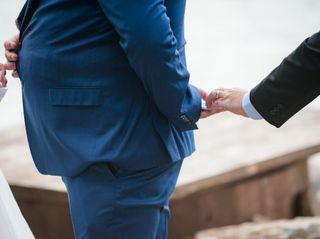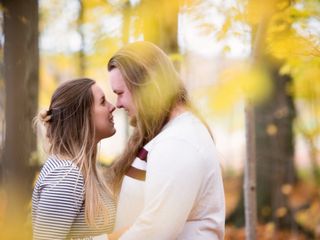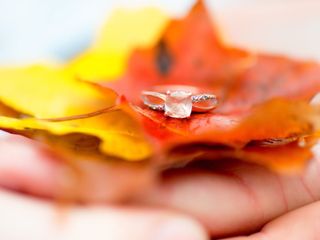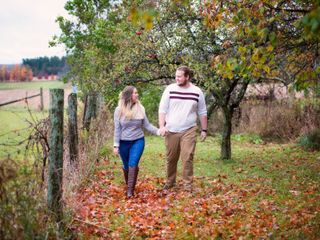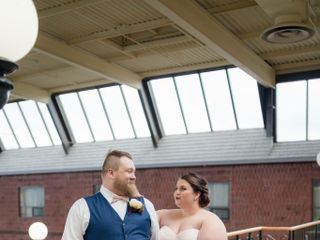 [Anonymous]

KS Studios shot our wedding this past May. Since the day I saw Ksenia's portfolio, I knew that she was 'the one.' There was something about her photographs that stood out among other portfolios, I still can't put my finger on it, but I'm so happy with our photos. She exceeded so many of my expectations. She was always prompt with e-mails, and always open to discuss anything I had on my mind. Prompt replies are soooo cherished when planning a wedding! She knows that brides notice the details, and delivers. She sent us an email giving us makeup tips and posing tips before the wedding, amidst the chaos of planning the wedding, that gave me re-assurance that Ksenia was someone I didn't have to worry about. She was so easy-going the day of the wedding. But at the same time she was aware of timelines and was assertive with the people around us when she needed to be. She was so easy-going and friendly that some people assumed we were friends from before! The morning after the wedding we got an email form KS Studios with a "sneak peak" photo that made me cry - it was so beautiful! When I look back on all the little 'extras' we received from KS Studios I can honestly say that choosing KS Studios is one of the only times I didn't feel like I was paying more for the service because I was getting married. Look no further!! KS Studios is the best company around!

Sent on 18/11/2015

KS Studios Photography's reply:

Thank you so much for this wonderful review!

Jonathan N · Married on 03/10/2014

From start to finish, we thoroughly enjoyed working with Ksenia from KS Studios. Talented, professional, organized, and easy going. She was very responsive to all of our needs and requests. She captured the most amazing candid moments from our day. The photos were beautiful and timeless. Thank you KS Studios!

Sent on 18/11/2015

KS Studios Photography's reply:

Thank you so much for this review! We had such an amazing time at your wedding and I am so glad you love your photos as much as we did!

Kelsey Samuelson · Married on 20/09/2014

I can't say enough about how amazing Ksenia is! From our engagement session to our wedding day, she captured every moment perfectly. As someone who isn't overly comfortable in front of a camera, I can say that Ksenia made me feel like a natural. She is wonderful to work with – easy going and calm, but makes sure all the important shots are taken. Our photos are so natural, dreamy and romantic. Looking at them is like reliving our big day. I would absolutely recommend KS Studios to anyone looking for a timeless, beautiful collection of engagement and wedding photos. Thank you again Ksenia!

Sent on 18/11/2015

KS Studios Photography's reply:

Kelsey, you and Mike ARE naturals! Taking photos of your wedding day was a breeze. I still don't know why you hated the camera so much and I am so happy I was able to get you out of your comfort zones and capture the wonderful photos that we did. Congratulations again!

Rocco Murley · Married on 16/08/2014

So happy! We cannot say enough good things about Ksenia. She is professional, excellent at communicating, and overall a pleasure to work with. She was able to capture so many memories and emotions from our special day, telling a story through her pictures. My wife and I highly recommend KS Studios Photography to photograph your wedding. You will not be disappointed!

Sent on 18/11/2015

KS Studios Photography's reply:

Thank you for this great review Rocco! Your wedding day was so unique and enjoyable - I will never forget it! I hope I will be seeing you both soon!

Kate Winkle · Married on 01/03/2014

Ksenia, and her second shooter, were so personable and professional. They were able to capture things that shocked me! Their creativity in the views and angles that they used, the unique pose suggestions, and even just being able to capture those key moments was incredible. Ksenia is so accommodating and helpful. No matter what the situation was, she had a solution. KS Studios is a professional company with amazing staff and they are worth every penny!

Sent on 03/02/2016

KS Studios Photography's reply:

Thank you so much Kate! This review means so much. Your wedding was beautiful and we can not wait to work more with your growing family!

[Anonymous]

KS studios is an AMAZING events photography company! I heard about Ksenia through word of mouth and now have recommended her to my friends and family! We have used her for several occasions and family parties.

Sent on 18/11/2015

KS Studios Photography's reply:

Thank you so much!

[Anonymous]

Great photographer and easy to deal with. She is very responsive and creative. I have done few photoshoots with them and they have never disappointed me. I would highly recommend KS Studios for any occasion.

Sent on 11/12/2015

KS Studios Photography's reply:

Thank you so much for your kind words - we hope we'll get to work with you again!!

Kristin Magne · Married on 12/04/2013

KS Studios' team is simply wonderful. They were available from morning till night for our 13 hour wedding day and they didn't complain at all, in fact, they seemed to really enjoy themselves. We were so amazed by our wedding photos, words can not describe how perfectly captured our day was. Photography is an investment that you don't want to skimp out on. After all is said and done, your photos are all you have to tell the story of your day and KS Studios does just that! We always get so many compliments on our photos and album. We have even used KS Studios for our family portraits and for our newborn photos. The talent and professionalism of this company is top of the line. Thank you so much for always being there KS Studios!

Sent on 03/02/2016

KS Studios Photography's reply:

Thank you for always calling us for you're special moments Kristin! It is always so wonderful to hear back from clients again and again. We can't wait to hear what's next!

[Anonymous]

We absolutely LOVE our wedding photos! They truly exceeded our expectations! We love how the photos tell a story of how the whole day went - from getting ready all the way to the crazy dancing at the end of the night! KS Studios photography team captured all of our favourite moments from multiple angles and in very creative ways. They understood that we only had one chance to capture these genuine emotions and did they ever deliver! We couldn't be happier and we're so excited to share our highlight reel with our family and friends! We are so happy that we chose KS Studios to capture our engagement photos and wedding day! We can't thank them enough!

Sent on 17/11/2015

KS Studios Photography's reply:

These words are so kind - thank you so much for this beautiful review!