Reviews for KS Studios Photography
Awards

19 User photos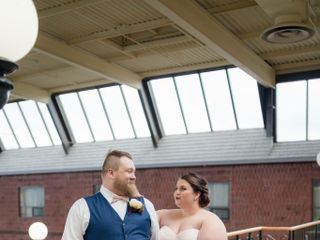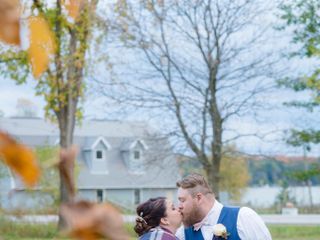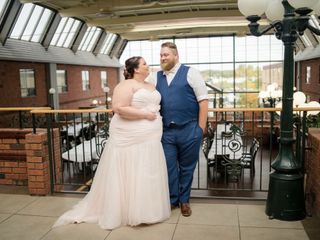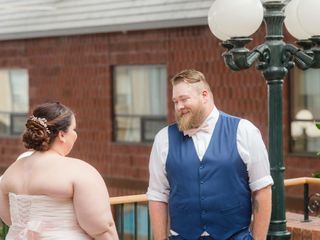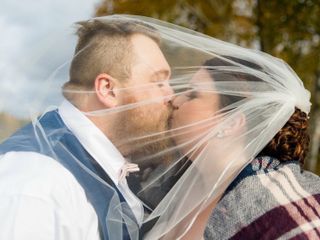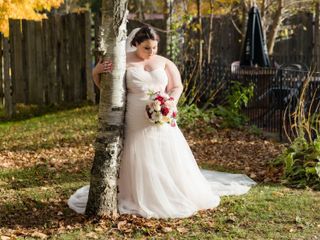 [Anonymous] Married on 07/11/2015

We are thrilled with the beautiful memories Kas captured for us. She has great energy, a wonderfully creative eye and made us feel completely at ease the whole time. We would hire her and her team again in a second.

Sent on 30/11/2015

KS Studios Photography's reply:

Thank you so much for this great review!

Stephanie Hartery · Married on 02/11/2015

Through the entire process Ksenia has exceeded my expectations beyond belief. She was energetic, enthusiastic, creative and patient - which is needed when dealing with babies! The pictures turned out PERFECTLY. A perfect mix of candid and posed shots of the baby and my pup. I received the pictures so quickly as well which was awesome bc I was so excited to finally get my hands on them! I can't say enough wonderful things about this experience and will definitely use her again in the future.

Sent on 19/11/2015

KS Studios Photography's reply:

Thank you so much Steph! It was so much fun doing your baby photoshoot as well as getting some photos of your dog! I had such a great time and I look forward to our cake smash photoshoots!!

Nicholas Sachewsky · Married on 08/08/2015

My wife and I decided to throw a destination wedding, but knew that the photos from that day were going to be important. So we decided to bring along our own photographer. Best decision EVER!! Serious load off our mind. Ksenia great! She fit the dynamic of the group perfectly. There was no awkwardness when it came to posing and photos were wonderful! It felt like we were having a friend take the pictures. 10/10 would use again!

Sent on 20/11/2015

KS Studios Photography's reply:

Thank you so much for letting us be a part of your travels for your wedding - it was beautiful!

[Anonymous] Married on 19/07/2015

KS Studios is wonderful! Our wedding photos were more than we could have ever imagined. They went above and beyond our expectations to make sure we were happy with everything. From our very first email to KS Studios we got prompt responses and great customer service. On the day of our wedding our photographer, Ksenia and her assistant, were professional, extremely helpful, creative, and fun to have around. All of our wedding guests still talk about how they felt so comfortable around the photographers taking photos! We could not be happier with our choice in booking KS Studios. The are professionals in their field, their prices are reasonable, and they put their clients first. My husband and I recommend them to everyone and we still use them all the time for other events and things. Stop looking, book KS Studios now!


Sent on 20/11/2015

KS Studios Photography's reply:

Thank you so much for this great review!

Tara Finkel · Married on 11/07/2015

I am a big fan of KS Studios' photography! I follow them on Instagram and Facebook, and I'm thrilled that I contacted them to be our wedding photographers. Before the wedding, our photographer, Ksenia, took the time to understand what style of photos we wanted. On the day of our wedding, she made my husband and I feel completely comfortable and at ease, as well as confident that we would love the final product. In addition to accommodating my photography suggestions, Ksenia made excellent suggestions for settings and poses that I would not have thought of myself and those ones actually turned out to be my absolute favourite pictures! Ksenia and the KS Studios team are extremely kind and talented people, and I highly recommend KS Studios Photography to capture the special moments in your life.

Sent on 18/11/2015

KS Studios Photography's reply:

Tara, you are definitely one of our greatest fans! We can not appreciate you and your support enough! Thank you so much for your kind words. I look forward to be able to capture your next chapter in life!

[Anonymous] Married on 23/05/2015

KS Studios shot our wedding this past May. Since the day I saw Ksenia's portfolio, I knew that she was 'the one.' There was something about her photographs that stood out among other portfolios, I still can't put my finger on it, but I'm so happy with our photos. She exceeded so many of my expectations. She was always prompt with e-mails, and always open to discuss anything I had on my mind. Prompt replies are soooo cherished when planning a wedding! She knows that brides notice the details, and delivers. She sent us an email giving us makeup tips and posing tips before the wedding, amidst the chaos of planning the wedding, that gave me re-assurance that Ksenia was someone I didn't have to worry about. She was so easy-going the day of the wedding. But at the same time she was aware of timelines and was assertive with the people around us when she needed to be. She was so easy-going and friendly that some people assumed we were friends from before! The morning after the wedding we got an email form KS Studios with a "sneak peak" photo that made me cry - it was so beautiful! When I look back on all the little 'extras' we received from KS Studios I can honestly say that choosing KS Studios is one of the only times I didn't feel like I was paying more for the service because I was getting married. Look no further!! KS Studios is the best company around!

Sent on 18/11/2015

KS Studios Photography's reply:

Thank you so much for this wonderful review!

Jonathan N · Married on 03/10/2014

From start to finish, we thoroughly enjoyed working with Ksenia from KS Studios. Talented, professional, organized, and easy going. She was very responsive to all of our needs and requests. She captured the most amazing candid moments from our day. The photos were beautiful and timeless. Thank you KS Studios!

Sent on 18/11/2015

KS Studios Photography's reply:

Thank you so much for this review! We had such an amazing time at your wedding and I am so glad you love your photos as much as we did!

Kelsey Samuelson · Married on 20/09/2014

I can't say enough about how amazing Ksenia is! From our engagement session to our wedding day, she captured every moment perfectly. As someone who isn't overly comfortable in front of a camera, I can say that Ksenia made me feel like a natural. She is wonderful to work with – easy going and calm, but makes sure all the important shots are taken. Our photos are so natural, dreamy and romantic. Looking at them is like reliving our big day. I would absolutely recommend KS Studios to anyone looking for a timeless, beautiful collection of engagement and wedding photos. Thank you again Ksenia!

Sent on 18/11/2015

KS Studios Photography's reply:

Kelsey, you and Mike ARE naturals! Taking photos of your wedding day was a breeze. I still don't know why you hated the camera so much and I am so happy I was able to get you out of your comfort zones and capture the wonderful photos that we did. Congratulations again!

Rocco Murley · Married on 16/08/2014

So happy! We cannot say enough good things about Ksenia. She is professional, excellent at communicating, and overall a pleasure to work with. She was able to capture so many memories and emotions from our special day, telling a story through her pictures. My wife and I highly recommend KS Studios Photography to photograph your wedding. You will not be disappointed!

Sent on 18/11/2015

KS Studios Photography's reply:

Thank you for this great review Rocco! Your wedding day was so unique and enjoyable - I will never forget it! I hope I will be seeing you both soon!

Kate Winkle · Married on 01/03/2014

Ksenia, and her second shooter, were so personable and professional. They were able to capture things that shocked me! Their creativity in the views and angles that they used, the unique pose suggestions, and even just being able to capture those key moments was incredible. Ksenia is so accommodating and helpful. No matter what the situation was, she had a solution. KS Studios is a professional company with amazing staff and they are worth every penny!

Sent on 03/02/2016

KS Studios Photography's reply:

Thank you so much Kate! This review means so much. Your wedding was beautiful and we can not wait to work more with your growing family!