Reviews for Emily Schutz Photography
Awards
34 User photos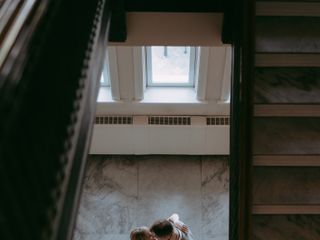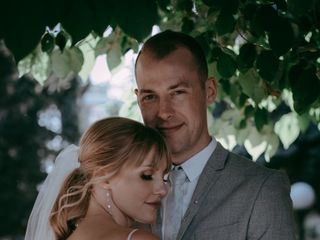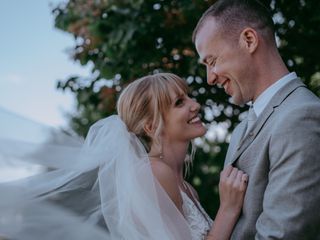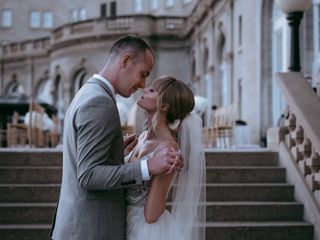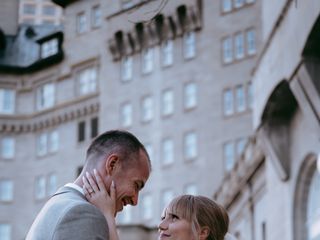 Jackie · Married on 19/06/2021

Wedding Photos

We were lucky enough to work with Emily on our wedding day. We had never gotten professional photos of us taken before, so we were a little nervous they would turn out looking awkward. With Emily's experience and direction though they turned out absolutely beautiful! We received around 100 teaser photos within a few days of the wedding and were completely blown away. She is clearly very talented, and was the perfect mix of professional yet fun to work with on such an important day. Highly recommend!

Sent on 03/07/2020

Aaron L. · Married on 22/06/2019

Amazing Photographer & Even More Amazing Person

Emily did both our engagement and weddings photos, and all of them turned out amazing! She had an amazing ability to get us to relax and be ourselves while taking our photos. She was organized, professional, creative, and adaptable to all of the crazy scenarios that arise on the big day. My wife and I couldn't be any happier with how our photos turned out. We would definitely recommend her as a photographer for any special occasion.

Sent on 21/10/2019

Melissa · Married on 25/05/2019

Amazing and very professional

Emily was amazing!
My husband and I never took professional photos before and we were both nervous how things would turn out. We met for our engagement pictures with Emily and it was a breeze. She made us feel relaxed and the photos were amazing.
Come to the wedding less then a month or so, we decided we wanted some changes add second photographer and we wanted getting ready pictures. No problem, she was ready and willing to help us make our day perfect.
I feel like she went above and beyond on our wedding day, helping us out during the day helping it feel stress free. As our wedding day went on we didn't even realize the cameras were there.
Our photos turned out amazing! We are beyond happy with them, We can't wait to share them with our families and put them up in our house.
Having Emily take our photos is something we will never regret. We fully recommend Emily and wish her nothing but the best for her and her company.
Thanks, Graham and Melissa

Sent on 25/08/2019

Emily Schutz Photography's reply:

Thank you so much for your kind words! It was such a pleasure to be a part of your wedding day! - Emily

Joy S. · Married on 24/08/2018

Amazing at what she does!

Emily took our engagement photos as well as our wedding photos, and she was fantastic! She was quick to answer any questions we had and it was verry easy for my wife and I to feel comfortable around her. The bond she makes with her clients make for incredable photographs. Emily takes her job seriously and it shows in her work, we are so glad that we picked her to do our photos! We made an amazing friend, and we will absolutely refer her to everyone we know!

Sent on 15/09/2018

Emily Schutz Photography's reply:

Joy & Kaitlynn, I am so lucky to have met you! Thank you so much for your kind words, it truly means the world to me! It was an honour to be a part of your amazing wedding day!

Sabina J. · Married on 26/08/2017

We love Emily!

I have a friend who knows Emily through her yoga studio. Emily took beautiful pictures of my friend to promote her classes. When my husband and I were looking for a photographer for our wedding, Emily seemed like the obvious choice! I love how she can make an everyday moment at home look intimate and beautiful. Make sure to check out her Instagram to see what I am talking about!
We decided to do our engagement shoot in the winter...well.. end of winter. The day we chose ended up being muddy, slushy and cold. Emily was still enthusiastic about doing it and showed up unphased by the weather. We brought our dog along with us and Emily was incredibly patient with all of us (my pooch does not like cameras). At one point she was holding my pup in one hand and snapping pictures with the other. The photos turned out gorgeous! You would never know how cold we all were or how slushy the ground was.
On our wedding day, Emily helped to keep us on track and time everything perfectly. She was very easy going when we switched our location for photos. I loved how well she managed our bridal party of 13 people.
Emily is incredibly organized, sweet and prepared. We do not have any complaints at all!
Our wedding photos were perfect. My husband and I were very happy with them :) Thank you Emily!

Sent on 11/02/2018

Emily Schutz Photography's reply:

Thanks so much for taking the time to leave such a kind review Sabina! I so enjoyed being a part of your and Greg's wedding day! I also loved getting to work with sweet little Moe! :)

Megan P. · Married on 15/07/2017

Exceptional human and photographer

Emily was our wedding photographer and we were blown away by the quality of her images and the whole process in general. She is extremely organized and makes you feel completely taken care of on your big day. I felt more than confident that she would be able to capture the special "in between" moments, and we were not let down in the slightest. She is professional and personable, with a great eye for detail and artistry. 10/10 would recommend her for all future brides who want to have a treasure chest of memories from their big day.

Sent on 29/01/2018

Emily Schutz Photography's reply:

Thank you so much Megan! I absolutely adored being a part of your wedding day, it was so special! Thank you for allowing me to capture all the love and memories of your wedding day.