Reviews for Portrait Ceremonies
Awards
13 User photos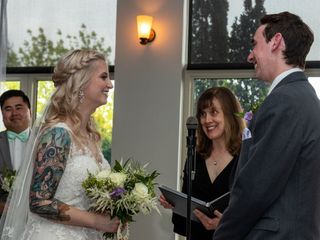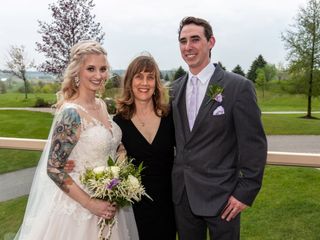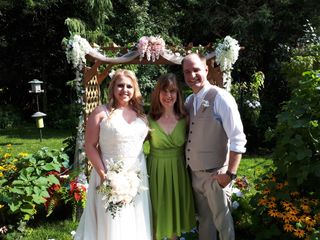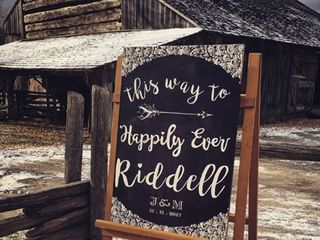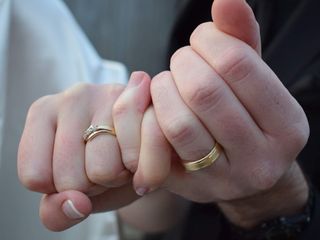 Yari P. · Married on 13/05/2017


Thank you Laura for making our day so especial. , with your amazing personality and your support you made both my self and my husband so comfortable you are the sweetest woman and your professionalism goes beyond 100.
Thank you from Mike and I. Much love xoxox

Sent on 15/05/2017

Portrait Ceremonies's reply:

Thank you so much Yari for your kind words. It was my pleasure to be your officiant and to help in any way and it was wonderful to see you and Mike so happy! And you son was so precious and sweet as the ring bearer! I am grateful to have had the opportunity to be a part of your day. Wishing you much joy. Felicidades! Congratulations!

Alyssa A. · Married on 04/11/2016

Laura is simply amazing she did a wonderful job with writing our wedding ceremony script.She personalized it to our wants and needs ,when ever I had questions she was always there to answer and help. I dont know know what I would've done without laura she guided myself and my husband threw the ceremony and made it effortless.She is one of the most friendly and kindest people I have ever met . Thank you so much Laura for being apart of Alex's and my wedding . I would recommend her to anyone and everyone.

Sent on 05/11/2016

Portrait Ceremonies's reply:

Thanks so much for your recommendation Alyssa. I was happy to be there for you and so glad I could help. I was very moved by the emotion and love between you and Alex--so beautiful. I am grateful to have had the chance to work with you and wish you and your family all good things for a healthy and happy future.

Jennifer M. · Married on 04/11/2016

We approached Laura with a unique ask - an intimate vow renewal for our 10-year wedding anniversary, including our young kids. It was a private ceremony for just the four of us, led by Laura. It was everything I imagined and then some. My husband and I were both thrilled with the attention Laura gave us and our kids and the beautiful memory she created for the four of us. Our day was so special and will be remembered fondly thanks to Laura.

Sent on 08/11/2016

Portrait Ceremonies's reply:

Thank you so much Jennifer for your kind words. I absolutely loved co-creating your vow renewal ceremony with you and Dave and was inspired by your reflections and insights as you prepared to renew your vows. Having the children be a part of it made it extra special and coming up with creative ways they could participate was fun. You are an inspiring couple and I'm grateful to have gotten to know you.

Michael W. · Married on 08/10/2016

Our ceremony was held on Oct 8 of this year. Laura, from Portrait Ceremonies, was absolutely amazing. We got in touch with her about 5 months before the wedding, and she responded promptly. She was very kind, talking to us about what we wanted, and put together a personalized ceremony for us. Her ceremony was beautiful, and she even helped us work our dog Stella into the ceremony. She was great during the rehearsal and the ceremony. She got everyone into position and made sure everyone knew what they were doing and saying. She really helped reassure us before and during the ceremony.

We felt we were in great hands with her. She cares so much for her clients, and you can see how rewarding the experience is for her. We highly reccomend her to anyone planning their wedding. Thank you SO much Laura!

Sent on 24/10/2016

Portrait Ceremonies's reply:

Thank you so much Michael for posting this wonderful review. I'm so glad that I could be a part of your wedding. Thanks for putting your faith in me and I'm so glad that I could create a ceremony with you that you loved. I loved having Stella participate and loved how you included your families' special blessings. That I was able to provide some reassurance means a lot to me. Officiating your wedding was a beautiful experience for me and I am so very grateful.

Sari L. · Married on 24/09/2016

Everybody loved the ceremony. Love the sand part how it included the children . We are still talking about it. I'm so glad that you were a part of our beautiful day. I couldn't ask for a better ceremony. Thank you

Sent on 09/11/2016

Portrait Ceremonies's reply:

Thank you so much Sari! I loved creating the family unity ritual with you and Dave and your kids. I was very touched by how much you love one another. I was so honoured to be a part of of your wedding day!

Caitlin M. · Married on 17/09/2016

It was such a pleasure to have Laura officiate our wedding. She was very helpful and thorough while we created a special ceremony that was personalized just for us. The ceremony was beautiful and everything went perfectly. Thank you so much Laura!

Sent on 11/10/2016

Portrait Ceremonies's reply:

Thank you for your kind words, Caitlin, and for allowing me to be a part of your special day. I absolutely loved the vows you and Adam wrote and will always remember the ways you made the location you chose so beautiful with the book page aisle runner, the archway, and the books and flowers on the signing table. Congratulations and best wishes to you both!

Nicole M. · Married on 10/09/2016

Working with Laura was an absolute pleasure. My now husband and I had no idea what to expect for our wedding, what the vows would be like or what we would want to say. Laura helped us every step of the way, from asking us in depth questions, creating a first draft and a second and a third and so on until our ceremony was absolutely perfect for us as a couple. She was able to incorporate our humor, our stories and our passion for each other into the perfect wedding ceremony. I would recommend Laura time and time again for anyone who doesn't know what they are doing or knows exactly what they want. If it wasn't for Laura and everything she helped us with I don't think our wedding would have been as great as it was. Not only will she make sure your vows are perfect but she was able to help us on a personal level and really calm us down when times got tough. She was able to bring up things we didn't even think about for the wedding day and even gave me tips on how not to cry the entire time :) I hope everyone who works with Laura has as great of a time as we did!

Sent on 17/10/2016

Portrait Ceremonies's reply:

Thank you Nicole for your kind words. I'm so happy that I could help you with your wedding ceremony and I really enjoyed getting to know you both and working together. I loved sharing your stories and your strengths as a couple through the ceremony and so many other personal touches and phrases that had meaning for you both and made it special. I'm touched to know that I made things easier for you during what can be a very stressful time when preparing for a wedding. It was a great experience for me from start to finish and I'm so grateful to you both.

Andrea D. · Married on 20/08/2016

We could not have asked for a more wonderful person to officiate our wedding in August. Right off the bat, Laura was responsive, professional, warm and incredibly thorough. She met with us to discuss our vision for our marriage and invested an incredibly huge amount of time and effort to curate a perfect ceremony. For both of us, the ceremony was the highlight of our wedding day and we have Laura to thank for this. Each and every single guest commented on what an enjoyable and unique ceremony it was. Thank you for all your effort and kindness, Laura.

Sent on 16/11/2016

Portrait Ceremonies's reply:

I appreciate your kind words so much Andrea. Working with you and Tom was an absolute pleasure. You brought so much of yourselves into the ceremony in such a beautiful way and I could feel your guests respond to that moment by moment. You really invested in the creative process by generously sharing your memories and values with me and it made co-creating your ceremony a very special experience that I'll always remember.

Michelle P. · Married on 06/08/2016

This August we had the privilege of having Laura officiate our Wedding. From the moment we spoke on the phone, she was professional and kind. She was very organized and detail oriented and always responded quickly by phone or e-mail to any questions or concerns. She did a beautiful custom ceremony that suited us perfectly and included us in every detail along the way. Thank you Laura for being such a special part of our day and we would absolutely recommend your services.

-The Cartwright Family

Sent on 31/08/2016

Portrait Ceremonies's reply:

Thank you so much Michelle! It was such a pleasure to work with you. I loved how beautiful the ceremony location was, loved the personal touches you put into everything and most of all enjoyed seeing the love you had for one another.

Nicholas W. · Married on 11/06/2016

Laura was exceptional; she was concise and so detail-oriented, friendly yet directing, so positive, and made a love story for us that was catered to us. She really did make our day perfect and we wouldn't have it any other way. Thank you Laura :).

Sent on 13/06/2016

Portrait Ceremonies's reply:

Thanks for your kind words. It was such a wonderful experience learning and retelling your stories and collaborating to create a ceremony that expressed your loving relationship. Seeing it all unfold and the love in your faces, and in the faces of your friends and family was beautiful.