Reviews for Patrick Smiley - Marriage Commissioner
Awards
20 User photos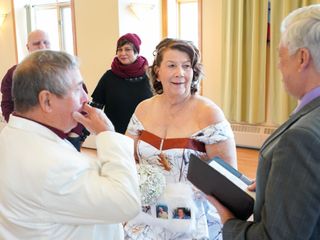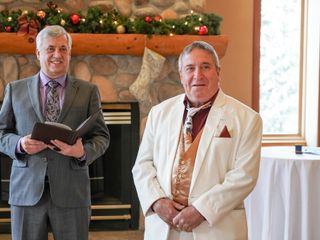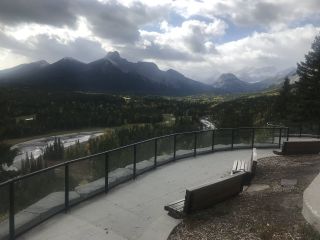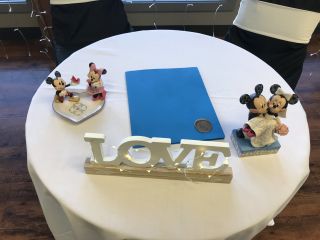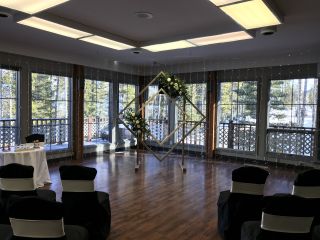 Chantelle Bondar · Married on 05/02/2016

We were married on February,05,2016 at the buffalo mountain lodge in Banff Alberta. After many phone calls and inquiries we were referred to Patrick through our venue. What a wonderful treat it was to find him. His last name very suiting as our guests including ourselves had noting but smiles and tears of joy. We chose to have our ceremony personalized and he did a phenomenal job of fitting our love story into our vows. He was very friendly and easy to work with, answered all our questions promptly and professionally. Made us feel like he really took the time to get to know us and made our ceremony absolutely stunning. 5 smiles out of 5 thank you so much Patrick for making our day so special and memorable!

Sent on 09/02/2016

Shawn Bursey · Married on 24/12/2015

We had our wedding xmas eve and there was no problem with Patrick coming. We had written our own vows and also wanted a saying the blessing of the hands said as well. Patrick added all of these to our outdoor ceremony without any question. Patrick was so friendly and professional and just made our day that much better. I would recommend him to anyone.

Sent on 11/01/2016

Erica Paxton · Married on 19/12/2015

We were absolutely thrilled with our officiant, Patrick Smiley. He was so kind and caring since our very 1st meeting with him, and helped us through the entire process. As anybody getting married, all of this is so new but he was able to make everything so simple and make sure everything was in order. He took charge during the rehearsal and the Wedding ceremony to make sure everything ran smoothly, and it did. He is such a good speaker and we were overall, very happy. We would definitely recommend him for anyone else needing an officiant!

Sent on 23/12/2015

Andre Savard · Married on 13/08/2015

Let me tell you about Patrick Smiley . Not only is his last name suiting , He was the perfect marriage commissioner who made my now wife Melanie and I feel very comfortable. He was very quick to respond to any questions we had and he exceeded our expectations. Patrick was a huge part in our absolutely perfect day I would recommend Patrick to anybody Thank you patrick for your service

Sent on 18/08/2015

Patrick Smiley - Marriage Commissioner's reply:

Thank you Andre,

Your personal vows to each other were unique and completely in sync with each other and I wish you many happy years of travel and adventure!

Tracy McKenzie · Married on 27/07/2015

Patrick was our officiant for our July 27th, 2015 wedding at the Bear and Bison Inn and could not have asked for any one better! He is always smiling (perfect last name!!) and he put us right at ease. Very easy going and extremely knowledgeable on different ceremony options like the "wine" (Jameson) box ceremony that we wanted to include. Very professional and prompt with emails as well. Thanks Patrick for being apart of our big day!

Paul and Tracy McKenzie

Sent on 30/08/2015

Patrick Smiley - Marriage Commissioner's reply:

Thank you Tracy and Paul. I wish you many years of happiness and I know you are looking forward to sharing that bottle of Jameson on your 5th Anniversary!