18 reviews
Quality of service

4.7 out of 5 rating

Response time

4.7 out of 5 rating

Professionalism

4.6 out of 5 rating

Value

4.7 out of 5 rating

Flexibility

4.7 out of 5 rating
24 User photos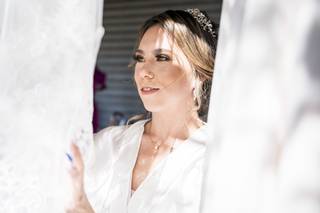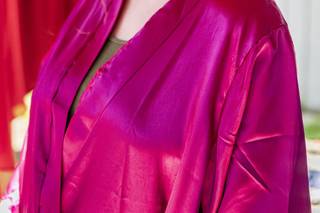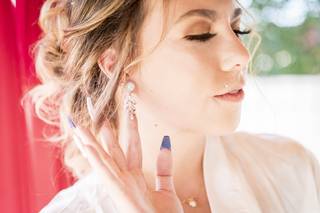 + 20

Photos
Gabrielle L.

Married on 04/09/2021

Wonderful Work!

Kylee was soo much fun to have join us on our special morning! She's so friendly and vibrant she feels like a long time friend! Kylee did such a perfect job on my bridesmaids and I and even gave us a few tips and tricks for later use! I highly recommend Kylee to anyone!

Kylee Michelle's reply:

Gabrielle, it was an honor to be apart of your beautiful day. From the very beginning I felt how important this day was to you and your Partner. I am beyond pleased to hear you enjoyed your morning with me as much as I did with you and your girls. If you ever in need- do not hesitate to call. Light + Love to you and yours. -KM

Kayla R.

Married on 07/08/2021

Would recommend, but some bumps along the way

The work Kylee did for our wedding was wonderful. Myself and all of my bridesmaids looked absolutely beautiful however, there were some bumps along the way. My contract had originally stated that she would arrive at 6:45am, the day before she then said she wouldn't be there until 7am which was then bumped to 7:30am. This interfered with the days timeline. I had 4 bridesmaids and they all had gotten at least an hour of makeup done. When it was my turn, the bride, she only spent 25 minutes on me. My make-up was not the same as what I had done for my trial either. My bridesmaids were upset that she had taken some time out of their makeup time to change songs as well as that they were not asked about any skin problems or what lip colour they wanted.

Kylee Michelle's reply:

Kayla, I thank you for your feedback and truly hope you had the most spectacular wedding focusing on the love you two both share. It was not my intention for you to feel rushed by my accounts. I am aware of this information and will take the needed steps to make sure none of my future brides leave feeling as such. Thank you for sharing your beautiful album with me. You truly looked breathtaking. Light + Love to you and yours. -KM

Misha

Married on 11/09/2020

Very disappointed.

Its taken me a year and a half to get over what i consider as a bride a horrible experience. Communication was horrible between me and Kylee. She was quick to respond and book a trial, but following the trial I never received a contract or confirmation she would be able to do my wedding. The night prior I still had not heard after many attempts. had to reach out to my hair stylist (who had worked with her in the past) who finally was able to get a hold of her for me. She then sent an apology and confirmed. On the wedding day my make up took over 2hrs even though the conversation we had at the trial was that she does these trials so she knows exactly what to do on the wedding day so that it's quicker. Trial took 1hr and a half but the wedding took 2hrs. On the wedding day, my hair vendor had left about 1.5hrs into my make up trial. After she had left, Kylee had asked me if she was able to adjust my hair as there were a few loose ends she wanted to fix. I agreed and then she proceeded to adjust for 45 minutes. At this point I was not happy but did not speak up as I thought it was in my best interest. After all this, she still had one bridesmaid's make up to do. At this point we were already 20 minutes into my and my husbands first look. She agreed to me paying her later since we were behind schedule. After all was said and done me and my husband missed out on 1 hr of photos due to this extra amount of time to adjust my hair. (Also I will mention that I never even received mascara, at the trial it was applied to booth top and bottom lashes but not on day of.) Fast forward to the ceremony. due to all the hair adjustments my curls were not as curly and the spot that was meant for my veil was now filled with 20 bobby pins and the veil was unable to sink into spot asintended. I was also told by my photographer that Kylee had told her that she could tell I was unhappy with my hair and wanted to "polish" it. I guess my hair trial and what I planned with my other vendor didn't suit her needs. Following the wedding Kylee still never sent a contract and demanded to be payed in cash. She then did not show up at the time discussed to pick up the cash, so eventually was kind enough to allow me to transfer her. If you are seeing any red flags in booking or anything then listen to your gut. I wish I would have

Are you interested?

Send a message

Natasha

Married on 07/03/2020

Great makeup artist in the Calgary Area

Kylee was awesome! I am a picky gal when it comes to my makeup being done and she went above my expectations. Also such a sweetie and very easy to get along with.

Kylee Michelle's reply:

Natasha, my sweets! You are an absolute gem. Thank you for taking the time to give back and share you experience with me. Light + Love to you and yours. -KM

Tina A.

Married on 28/07/2019

Engagement shoot

Kylee is such a talented makeup artist. I booked her a day before my engagement shoot because my last artist bailed on me and took my deposit. Kylee was so understanding and fit me in for 2 days. We weren't able to get into our hotel room the first day and my photographer wanted to head out fast, so Kylee was able to do my makeup in the lobby. She is so professional and considerate. I'm so glad I booked her for my shoot. She went above and beyond my expectations! Thank Kylee for making the experience so smooth!

Kylee Michelle's reply:

Tina, I thank you for placing your trust in me so last minute. You are a beautiful human, one of which I was happy to assist. If you ever need anything, do not hesitate to contact me personally. Light + Love to you and yours. -KM

Elyse

Married on 29/06/2019

Wedding makeup

Kylee was super friendly and professional. She listened to what me and my bridal party wanted for our makeup and made us feel really comfortable. We were all very happy with our makeup and it looked perfect all day!

Emily B.

Married on 12/06/2019

Phenomenol makeup artist!

Kylee is a phenomenol makeup artist! She made me feel completely at ease, which isn't an easy task! The look she gave me was stunning while not looking over done or totally unnatural, which I personally appreciated. I would highly recommend Kylee especially for something as important as your special day! 10/10

Nicole B.

Married on 07/06/2019

Kylee is the BEST!

Kylee will make you look, and feel so beautiful. We did a trial run (highly recommend, plus who doesn't want to feel like a princess more than once?) in which we were able to figure out exactly what foundation would make me not look greasy (I have an oily t-zone) and would last all night. I was so happy with my makeup for my wedding, this coming from someone who only wears mascara on a daily basis!
Price is well worth it, was myself, one bridesmaid, both mothers and 2 family members.

Kornelia M.

Married on 25/05/2019

Awesome! So kind.

Kylee sacrificed her time to do my makeup at the crack of dawn on my wedding day, after the person I had previously booked stopped communicating with me. She was amazing, and very kind! Used the inspiration picture I gave her and perfectly replicated it on me!

Taya D.

Married on 23/03/2019

Amazing Wedding Makeup!

Kylee did my makeup for my bachelorette party and for my wedding. She is incredibly talented and so professional. I had so many compliments about my makeup at both occasions and was so impressed with how great it turned out. She made me look amazing without looking like I had too much makeup on. She also kind enough to give me a little sample of the lipstick she used so that I could reapply it during the evening.

I will also call Kylee up if I have need to have my makeup done, she is so fabulous as an artist and as a person.
Are you interested?
Send a message