Reviews for Pamela Lauz Jewellery
Awards
8 User photos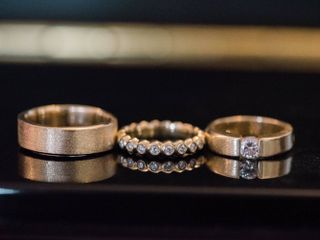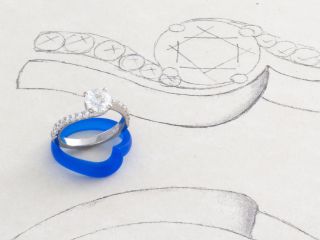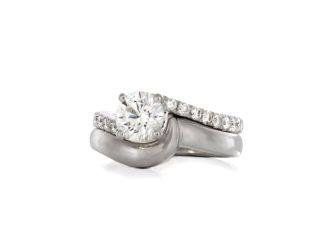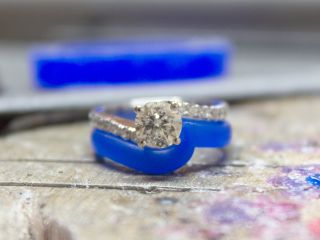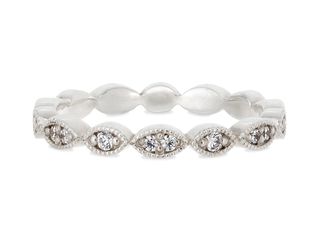 Featured

Allison Rinne · Married on 21/10/2017

Custom Engagement and Wedding Bands

My partner first contacted Pamela based on the many positive reviews he read online. After working with her we can say they definitely reflect the experience we've had! She listened to his very scattered vision of what he wanted in an engagement ring and helped extract his ideas into an incredible design. She made us feel included in the process and took the time to teach my partner the details of what to consider in making a ring. We gave Pamela a fairly tight timeline to work with and she managed to deliver the ring one week early and stayed within our budget. We were so satisfied with how things turned out that we also got our wedding bands from Pamela as well. She helped ensure that I ended up with a band that fit with my ring perfectly without being too much of a "cut out" - this took a creative design and attention to detail. We have since purchased several other pieces of ready to buy jewelry from Pamela as well!

Sent on 16/05/2019

Pamela Lauz Jewellery's reply:

Thank you, Allison. It was fun collaborating with you both on the creation of your wedding rings. I particularly enjoyed hand-carving your wedding band - so that it fits perfectly alongside your wedding ring and also looks fantastic when worn on its own. Looking forward to more creative collaborations in the future!

Emily G · Married on 13/09/2019

Custom Designed Engagement Ring and Wedding Band

We had a fantastic experience working with Pamela on both my engagement ring and wedding band! Pamela was collaborative and was able to bring together our different ideas into a beautiful, custom design. She was very responsive with our various follow-up questions and kept up us to date throughout the process. It was a great experience start to finish and the rings are more beautiful than we could of imagined. We would highly recommend her to anyone!

Sent on 08/07/2019

Carlo Di Carlo · Married on 27/07/2019

Engagement Ring/Wedding Bands

Very friendly, very open to personalization. High quality product. Makes you feel very comfortable with your purchase.

Sent on 23/05/2019

Pamela Lauz Jewellery's reply:

Thank you so much, Carlo. It was a pleasure creating your engagement and wedding rings. Congratulations on your upcoming wedding!

Julia Mckellar · Married on 03/10/2018

Excellent!

Pamela Lauz was so great to deal with! They catered to my vision for my wedding band and I am in love with the whole set. I would highly recommend this company!

Sent on 14/05/2019

Pamela Lauz Jewellery's reply:

Thank you, Julia. It was an honour to create your unique engagement ring and wedding bands. Wishing a lifetime of happiness, Pam

Alejandro Freire · Married on 22/08/2014

5 stars across the board

Working with Pam on a custom engagement ring and our wedding bands was an amazing experience. She is professional, trustworthy and extremely talented! Not to mention just an all around wonderful person. I would recommend her to anyone!

Sent on 07/09/2019

Pamela Lauz Jewellery's reply:

Thank you so much, Alejandro. It was a delight to collaborate with you in creating your wedding rings. All my best!

Tess O · Married on 01/09/2010

Fixed / resized my complex custom engagment ring.

Pamela went above and beyond to help me fix and re-size my custom made engagement ring which was difficult due to the type of diamond setting. She is a true professional and a talented artist, and I highly recommend her work.

Sent on 14/05/2019

Pamela Lauz Jewellery's reply:

Thank you, Tess. I'm glad we were able to resize your stunning ring so you can wear it and enjoy its beauty for many more years to come.

Melissa Atlee · Married on 27/09/2003

Incredible, unique designs!

Pamela is an extremely talented jewelry designer. My husband asked her to design a ring to commemorate our 10th wedding anniversary. Pamela took into consideration my life as a busy mom and designed a gorgeous yet easy-to-wear diamond eternity band. I wear it every day and I couldn't love it more. Thanks Pamela!

Sent on 21/05/2019

Pamela Lauz Jewellery's reply:

Thank you, Melissa. I'm so glad you like your unique diamond band - a daily celebration of your happy anniversary.