Reviews for Logie Paperie
Awards

14 User photos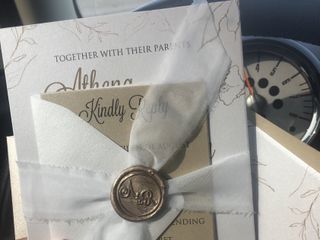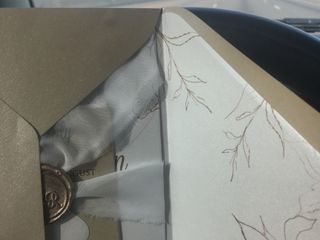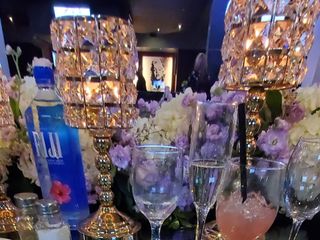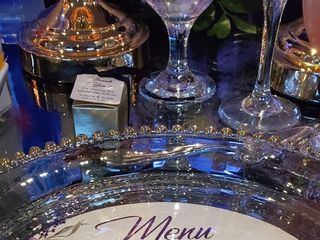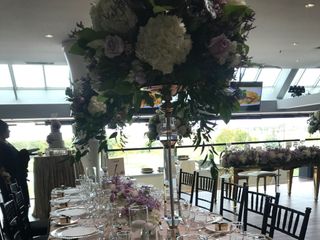 Emily M. · Married on 21/10/2016

She is very personable and really cares that the invitations she creates perfectly fit with the image in your mind. If you aren't sure what you want, she'll do a great job helping you figure it out. Her work is beautiful, very fairly priced, and was completed quickly. I recommend her to anyone looking for beautiful, non-corporate-cookie-cutter invites.

Sent on 12/10/2016

Logie Paperie's reply:

Thanks so much Emily. Love your wedding website!

Renee A. · Married on 09/10/2016

I'm pleased to say that I have had nothing but a positive experience from logie (Christine ). I wanted glitter bands -also glitter gold envelop liners and she made them exactly how I wanted them. She even customized them as I requested. Thanks sooo much for making my invitation look glamorous and classy. I recommend your business to anyone. We also had phone conversations / which made me feel as if I knew her all along. Thanks again.

Sent on 23/06/2016

Logie Paperie's reply:

Thanks Renee, All the best on your upcoming wedding!

Gord F. · Married on 08/10/2016

Very professional and completed on time with tight deadline. Had positive suggestions in the design

Sent on 12/10/2016

[Anonymous]

The owner and designer of the invitations at Logie Paperier is amazing, caring, efficient and very professional.

Sent on 11/04/2015

Lorna · Married on 30/07/2016

Christine was so amazing to work with, and so responsive! The programs are great too!
Excellent service and great product. Thank you Christine!

Sent on 15/07/2016

Logie Paperie's reply:

Thanks Lorna, My pleasure!

Lisa M. · Married on 16/07/2016

It's been a pleasure and the service was excellent and the wedding invitations are beautiful , I will recommend Christine to my family and friends .

Sent on 17/07/2015

Alex B. · Married on 30/06/2016

Our Invitations were absolutely beautiful. Christine did an Amazing job!!! She was always quick to respond and was so easy going and flexible she made the invitations exactly how I wanted them and shipped them to me right on time!!!


Sent on 07/02/2016

Logie Paperie's reply:

Thanks Alex, have a wonderful wedding day!

Tiffany P. · Married on 25/06/2016

Logie Paperie did an amazing job providing ceremony programs for my wedding which took place on 06.25.16. Not only were the quality of the fan programs great, they were a unique added touch to our destination wedding that had our guest in absolute awe! Ms. Christine was easy to correspond with. She was attentive, courteous and very particular about your ideas and making sure you were 100% satisfied. She emailed me several times to ensure that I was satisfied with the template before we finalized the programs. The shipping arrived on time and without any hiccups. I would definitely recommend this vendor for your wedding, birthday, or special occasion for unique services.

Sent on 29/06/2016

Logie Paperie's reply:

Thanks Tiffany!

[Anonymous]

Christine is the easiest professional to work with. She provided us with all the information we needed before we could make a decision on what we wanted for our wedding invitations. She is also made sure that we got what we wanted and stayed within out budget. We love our wedding invitations and can't wait to get our place cards done. We would strongly recommend Christine to EVERYONE!

Sent on 21/02/2016

Kimberly H. · Married on 18/06/2016

What can I say that hasn't already been said about Christine. She is one of the most professional vendors I have ever worked with. Logie Paperie created a birthday invitation package for a private dinner and she gave me as much attention and professionalism as if she was hired to create hundreds of invitation. Even when the US postal service caused my order to go back to Canada, Christine stayed up all night to recreate the entire order and then overnight the newly created package to me. I am forever grateful for the beautiful package of invitations, place cards, menu and wine description. Thank you for making my even more perfect.

Sent on 04/08/2016

Logie Paperie's reply:

Thanks sooo much Kimberly for a great review. My pleasure!