Reviews for Spencer Mobile DJ Services
Awards
3 User photos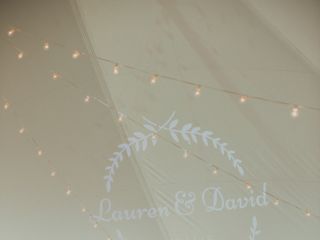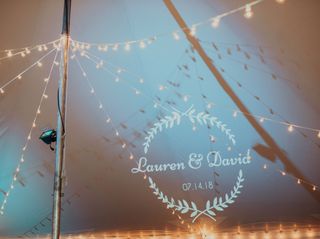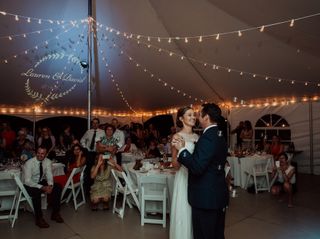 Gabriel C. · Married on 02/09/2018

The perfect wedding

The services of Spencer entertainment helped us to go through many of the hard part of planification .

Robb and Nadine were there to help us with the planification of our perfect Wedding

A 1000 thanks!

Sent on 03/09/2018

Spencer Mobile DJ Services's reply:

Merci! Thank you for letting us be a part of your special day. We appreciate SO much the honour of providing entertainment for your wedding.

We wish you all the happiness in the world!

All the best,

Robb et Nadine

Lauren B. · Married on 14/07/2018

Reassuring and reliable DJ

Robb was great! He reassured us that everything was going to go smoothly on our wedding (which it did!), he was reliable, he played all the songs on our list and at the right time, he sang our wedding song wonderfully (great voice) and stayed til late playing all our requests! Very happy with Robb's work and professionalism. Wonderful work.

Sent on 12/09/2018

Spencer Mobile DJ Services's reply:

Hi Lauren!

Thank you SO much for inviting us to be a part of your special day. It was an honour and a priveledge, not to mention a LOT of fun!

Thank you!

Laura V. · Married on 30/09/2017

I have had the pleasure of Robb being my dj/host for my wedding .He is very professional but mostly he goes above and beyond to make sure your day is perfect :) I would recommend his services if you would love to have a memorable and stress free day . thanks again you are amazing!

Sent on 09/12/2017

Spencer Mobile DJ Services's reply:

Thank you so much, it truly was a pleasure and an honour to entertain you on your special day!

We wish you many years of love, happiness, health and prosperity!

Robb & Nadine Spencer Entertainment

Gabriel G. · Married on 13/05/2017

Simply awesome, great working and generous band, very professionnal, they're a tight group, from soft to hard rock, from the Beatles to AC/DC. The band feeds off the lead singer energy. We've enjoyed every moment, we truly recommend for all your occasions, Isabelle & Gabriel

Sent on 11/12/2017

Spencer Mobile DJ Services's reply:

Thank you so much! We had a great time. It was a beautiful wedding. Thank you so much for trusting us with your very special day!

4Banger & Spencer entertainment.

Megan V. · Married on 29/10/2016

We could not have been luckier to have Robb as our DJ. He was super fun and professional, music was great and he was very involved with the crowd. Absolutely would recommend to anyone wanting GREAT service!!

Sent on 06/11/2016

Spencer Mobile DJ Services's reply:

Thank you so much for the kind words Megan!

Your wedding was a blast so THANK YOU for trusting me with your special day and thank you for the great review!!!

Best of luck to you and Bruce!!

Sandy · Married on 11/06/2016

Dj and mc -Spencer mobile Dj

Robb and Nadine are amazing at every thing they do. We had an extraordinary versatile family and friends at our wedding and Everyone still says it's the best wedding they've ever been to. One year later I still get comments like "I hope my wedding will be as nice as yours." Now you have to take into account it was a huge country wedding and some of the food was not ready on time. Nobody noticed, cause Robb kept everyone in super fun mode! I love, love, love Spencer and Ask Anyone at my wedding-if you don't get the chance to have them for your special day-You are missing out- and If you don't hire them =you are just plain crazy! Best wishes to you on your glorious day!! From the bottom of our hearts, my husband and I,(and everyone at our wedding) I hope this review helps, if you have any questions please don't hesitate to ask!

Sent on 04/09/2018

Spencer Mobile DJ Services's reply:

Thank you so much sandy! It was a pleasure and an honour to be part of your big day. Thanks and all the best to you and Rob!!