Reviews for Sound Of Harmony
Awards
10 User photos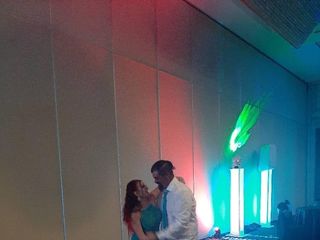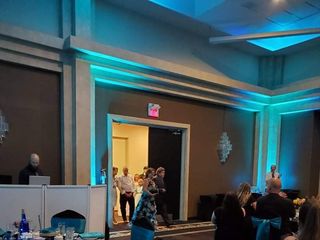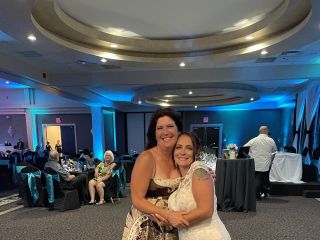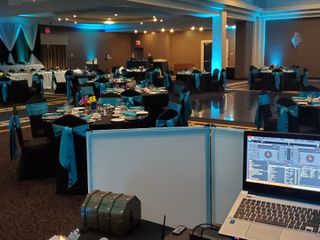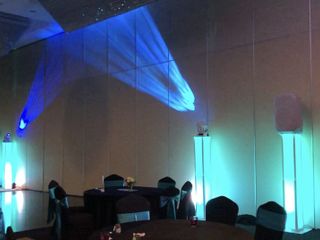 Michelle · Married on 02/12/2017

Shane and Ross from Sound of Harmony were so wonderful to work with. I would definately recommend them to anyone looking for DJ or MC services. I keep getting so many compliments about the two of them from my wedding guests. They created such a fun and exciting atmosphere at our wedding. We loved everything from the games they hosted, the music, dance lights and speech introductions. They had everyone on their feet until late in the night. Thank you so much Sound of Harmony for being part of our special day!! We cannot thank you enough! Michelle & Tony

Sent on 06/12/2017

Sound Of Harmony's reply:

Thanks so much Michelle for your kind words! Your friends and family are so much fun! It was a pleasure to be apart of your wedding! Thanks Michelle and Tony!

Eryn M. · Married on 04/11/2017

Shane did a fantastic job at our wedding last night. He was super responsive and was always able to work with our schedule to meet up. He was very organized and had this timeline for everything as well as fun ideas for games. He worked seamlessly with our MC. Everyone loved the music. People were dancing all night. He made our night so fun!! Thanks Shane!

Sent on 05/11/2017

Sound Of Harmony's reply:

Thanks Dave and Eryn! You're are a lot of fun!!! Thanks for choosing our service for your special day.

Melissa · Married on 30/09/2017

My husband and I used Sound of Harmony a couple of weeks ago for our wedding, and it was an awesome experience. We dealt with Shane throughout the planning process, and he was great. Shane was always quick to respond to emails and phone calls and was so accommodating. We provided a list beforehand of the kind of music we like, and he played all of it during our wedding. People were up dancing all night, he took requests, and did a great job interacting with our guests.
Our MC's came up with a kissing game for during dinner that required music, and Shane was super cooperative and played music that went perfectly with their game. Everyone was up dancing and singing. It was awesome.
During dinner and cocktail hour he played mellow, jazzy stuff (Frank Sinatra, Diana Krall etc.), and then played great stuff for dancing after dinner (motown, 80's, classic rock, and more contemporary stuff). Really great selection of music throughout the night. He also knew how to read the crowd. If people weren't feeling a certain song, he would change gears right away to get more people on the dance floor.
We would definitely recommend Sound of Harmony to those requiring DJ services. Shane was professional, fun, flexible and awesome with our guests. Great experience!

Sent on 16/10/2017

Sound Of Harmony's reply:

Thanks Melissa! You and Russ are an awesome couple! I love how easy going two are and you also have an amazing group of friends and family!!! Such a blast! Thanks a bunch for your kind words Melissa!

Farrah P. · Married on 22/07/2017

Part of what makes a great wedding is the service providers. We made the best decision when we selected Sound of Harmony as our DJ and MC service. Shane was a pro from the get go. From our first meeting all the way to the day of the wedding and after, he helped us with planning the sounds of the day. Our guests were thrilled and we had a hopping dance floor! Some guests thought Shane was a close personal friend because his MC skills were just that good! If you want a great DJ and MC, we highly recommend this dynamic duo!

Sent on 18/08/2017

Sound Of Harmony's reply:

Thanks Farrah! Ross and I were thrilled to be a part of your special day! You two are a lot of fun! Thanks for making our jobs so enjoyable!

Peter · Married on 15/07/2017

Shane and Ross were fantastic. They were the DJ and MC for our wedding. They were fun, professional and kept the party going all night. We received multiple unsolicited comments from guests about how lucky we were to have them! Thank you Shane and Ross for giving us memories we will never forget!

Sent on 21/07/2017

Sound Of Harmony's reply:

Peter! You and Erin are so much fun! Ross and I were talking about how much fun we had at your wedding and how nice your friends and family are! Thank you for choosing our services!

Cheers!

Andrew · Married on 15/07/2017

DJ Steve was absolutely incredible. He was amazing as our MC, read us a little poem about love, he organized the crowd, set up our speeches and overall just delivered an outstanding performance. When it was time to party, he had great song choice and even stepped in to show us those fancy DJ Steve's moves! Thank you so much for all your help before, during and after our wedding. Your itinerary beforehand was super helpful and the Skype/phone conversations were amazing. Thank you again on behalf of my wife and myself :)


Sent on 21/08/2017

Sound Of Harmony's reply:

Thanks for the kind words Andrew! Steve and I would like to thank you for choosing Sound of Harmony for your wedding!

Serena · Married on 08/07/2017

AMAZING! Shane is absolutely incredible. He kept everyone at our wedding involved and made sure we all had a good time! We talked on the phone and met a few times to go over what we did and did not want to hear at our wedding. He kept everyone engaged and really encouraged everyone to get up and dance! That was awesome. He went over and above our expectations for a DJ and we are so completely happy with how wonderful he was. We would recommend Sound Of Harmony to anyone requiring a DJ and have passed along their information to family and friends! Sooooo so happy!

Sent on 20/07/2017

Sound Of Harmony's reply:

Thanks Serena! You and Cam were a delight to work with! Thanks so much for sharing these kind words! I appreciate it!

Cheers!

Sarah · Married on 01/07/2017

Sound of Harmony was an excellent choice for our wedding! Shane was very organized, professional and thorough in his planning and work. Our guests assumed he knew us due to the detailed introductions to our speakers and the excellent music choices that accompanied our ceremony and reception. Thanks for making our day so fun and memorable!

Sent on 08/09/2017

Sound Of Harmony's reply:

Thanks Sarah! You and Jake are wonderful! Thanks for choosing our services for your big day! Ross and I had a great time, and that was the best Canada day we've ever had!

Jesse L. · Married on 28/01/2017

Excellent service and music

Shane is professional, responsive and has the fun loving energy that you want for a DJ on your big night. He definitely made our wedding reception that much more memorable for us and our guest as most of our guests were on the dance floor all night. He also worked seamlessly with our own MC. Thanks Shane for everything and for anyone looking for DJ services around the Niagara region, I would highly recommend him for your special night.

Sent on 28/02/2018

Sound Of Harmony's reply:

Thank you Jesse for your kind words. I had a blast being part of your big day! You and Heather have an awesome group of friends and your family! I enjoyed it immensely!