Reviews for Pez Productions
Awards

4 User photos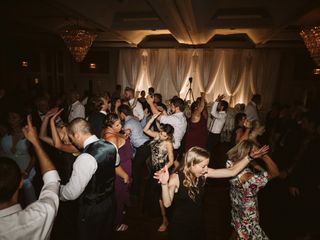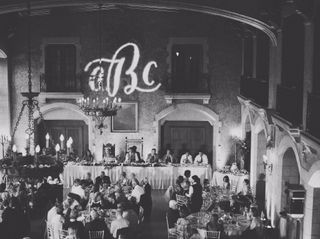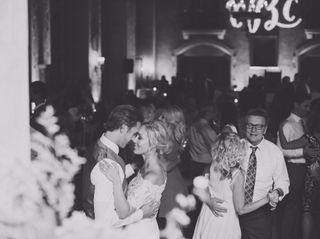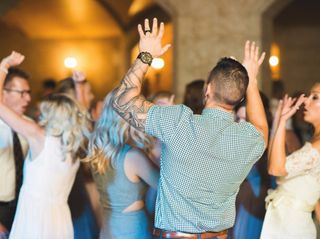 Emily A. · Married on 01/07/2017

Daniel from Pez Productions was a fantastic DJ for our wedding. The music he played for the ceremony was flawless, and the reception dance party was epic. The transitions were so smooth and he played all the tunes we loved. He kept the party going till the very end, and we got so many compliments from guests about how awesome our DJ was. Pez Productions were super easy to communicate with and were flexible with our requests. We would highly recommend them for any event!

Sent on 06/08/2017

Pez Productions's reply:

Emily & Kiet,

Thank you so much for choosing our team! It was an honour and a pleasure to work with you both on your wedding day. It truly was an EPIC day and we are so happy we could be a part of it with you. Wishing you both all the best- From All of us at Pez Productions

Stacy P. · Married on 22/04/2017

Pez Productions was an amazing part of our wedding day! The dance floor was packed all night and we danced the night away! The entire team was great to work with. They responded quickly to any questions I had and gave great suggestions and advice. Very professional and David was great day of! He checked in with us and ensured everything ran smoothly. Definitely a great pick for a fun wedding!!!

Sent on 08/05/2017

Pez Productions's reply:

Thank you for the kind words, Stacy! It truly was a pleasure to be a part of your special day and help with questions along the way. Congratulations again on your newly wedded status and wishing you two all the best! From all of us at Pez Productions.

Erin M. · Married on 22/04/2017

Pez Productions did not let us down for our wedding day! We had seen Fayyaz at two weddings prior to booking him, and after those two amazing weddings, we knew without doubt who we'd be booking for our own wedding! Nothing but good things to say. Very accommodating, and kept me dancing all night!

Sent on 23/05/2017

Pez Productions's reply:

Erin,

Thank you so much for your kind words. It was our pleasure to help create a memorable day for you both!! It truly was a pleasure working with you. Looking forward to the next time we can see you both on the dancefloor (hopefully soon!) Wishing you all the best- From all of us at Pez Productions

Elissa R. · Married on 25/03/2017

Pez Productions did a great job at our wedding last weekend! We were very impressed with Dave our DJ who was professional, and made great selections to compliment our music requests. Leading up to the wedding Pez Productions was very responsive and helped ensure we had the evening planned out in terms of music choices and everything with them went very smoothly. Would definitely recommend!!

Sent on 28/03/2017

Pez Productions's reply:

Hi Elissa, Thank you so much for the kind words! We truly were honored to have been a part of your special day and do hope to see you and Matt on the dancefloor again very soon!!! Wishing you both all the best as newlyweds - From All of us at Pez Productions

Ashley S. · Married on 18/03/2017

Overall Pez Production was excellent. Our guests had a great time and they thought our music was fantastic. Fayyaz was very flexible for timings and location (especially when our ceremony location shifted one hour before). He played exactly what we requested in terms of music and his organisation was fantastic.

The only two minor items we had (though we would still recommend him) are:
(a) not all the guests could hear the speeches during dinner (more speakers were needed) and
(b) we requested lots of games but a few more would have been welcome.

None of this changes our mind that Pez Productions is a great company to work with and we gladly recommend them again!

Sent on 07/05/2017

Pez Productions's reply:

Thank you for the kind words, Ashley! We truly enjoyed being a part of your special day. Thank you for opening a discussion with us on how we can improve we have implemented changes in our policies for that particular venue to ensure proper sound coverage for all guests. Congratulations again on your newly wedded status and we wish you both all the best!- From all of us at Pez Productions

Shannon H. · Married on 22/10/2016

We used Pez Productions for our wedding and they were amazing! They made the planning process go smoothly and had great suggestions regarding the setup and flow of the evening. The music was just what we had envisioned and had a little something for everyone in the crowd. The DJ on the day of our wedding was Johnee and he did such an amazing job getting the party started and keeping the energy up all night long! :) Everyone at Pez Productions was very professional, helpful, and punctual. I think that Pez Productions would be a great choice for any wedding or event!

Sent on 18/11/2016

Alex R. · Married on 16/10/2016

Pez Productions is an absolutely amazing DJ/music vendor. My husband and I were so pleased with everything they did; down to the music, professionalism, quick response back to emails, how organized they were and last but not least, how they really got to know Mitchell and I as people to see what our personalities were like and what we liked in music. Our DJ was Josue and he was so attentive to our wants and needs and not only was he wonderful, but so very talented! If anyone requires a DJ vendor for their wedding or any other event, Pez Productions should be it for you! Cheers! - Alex Rudland & Mitchell Dempsey

Sent on 03/11/2016

[Anonymous]

Great value and great service. Fayyaz is an awesome person to work with for your wedding. He keeps the process simple and is willing to work with you to make the night great. The night before my wedding, I ended up having to find a mic and a speaker for our outside ceremony. I called Fayyaz and he was more than happy to help me out. If it weren't for him, our ceremony would not have been the same.

Sent on 20/10/2016

Amandha R. · Married on 01/10/2016

I was overly impressed with this team!
Entirely professional, full of questions to make sure YOUR day goes just how YOU want it to go. Right along side with you planning right up to the day, we were even able to submit some last minute requests, which they accomodated and we danced ALL NIGHT LONG! Johnee did a great job to keep the crowd pleased and kept that dance floor full! The entertainment is so important at your wedding - it's what people remember (that and the food). So happy we picked the best, and have amazing memories, stories and photos to prove it was nothing but the best!

Although we never used these services, their Photo Booth pricing was the best quote we could find! If it's something you're looking for for your wedding consider them as well!

We would be happy to highly recommend this investment for your wedding day or any special event!


Sent on 17/10/2016

Teya B. · Married on 23/09/2016

Fayyaz was a undoubtably one of the best components of our wedding! The lighting in the room provided a very elegant and romantic look while making the guests feel comfortable (it wasn't a club feel, and people could still see each other). He went above and beyond and added extra lights where our backdrop was lacking so that guests could see all of our details we put into our night. The flow of the music made both grandparents and young friends dance the night away without it ever being awkward! Everything was organized, he was dressed very professionally, and made sure to see us throughout the night to see how things were going. Fayyaz regularly contacted us months before the wedding and made sure that he understood- down to the last second- what song selections we needed. His friendly personality made it easy for guests to talk to as well! Overall, it was a great experience and without Pez Productions we wouldn't have been able to have the wedding experience that we did! Thank you!

Sent on 11/10/2016

Pez Productions's reply:

Congrats! It truly was an amazing day and I am beyond thrilled I was able to be there to share & celebrate with you two. Wishing you both much happiness in the years to come- From all of us at Pez Productions.