Reviews
5.0 out of 5 rating
Quality of service

5 out of 5 rating

Response time

5 out of 5 rating

Professionalism

5 out of 5 rating

Value

5 out of 5 rating

Flexibility

5 out of 5 rating
100%
Recommended by couples
Awards
10 User photos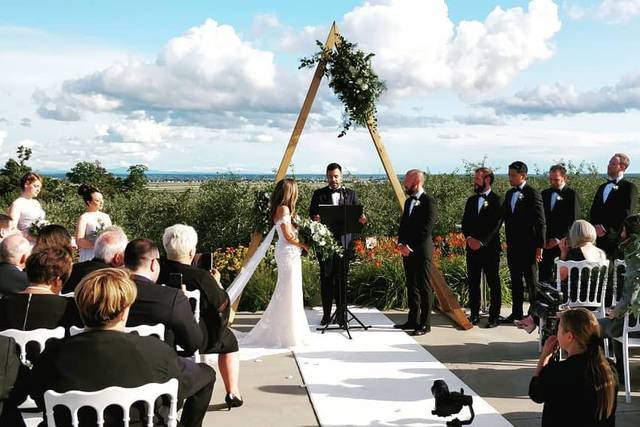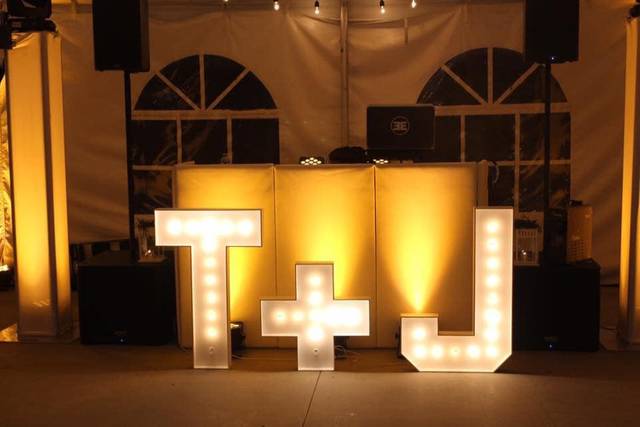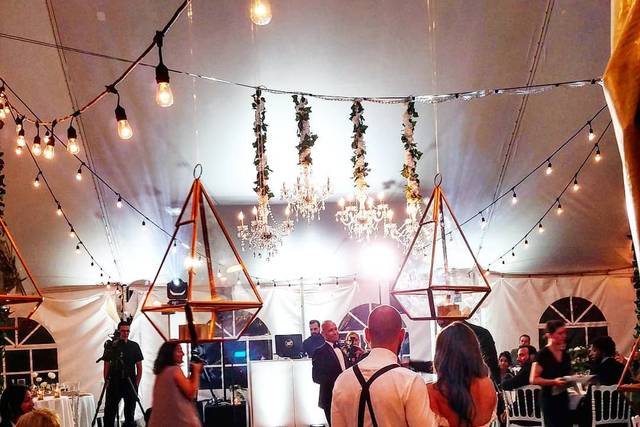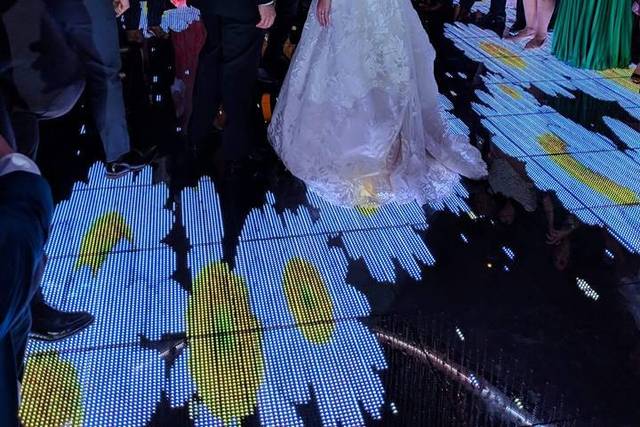 + 6

Photos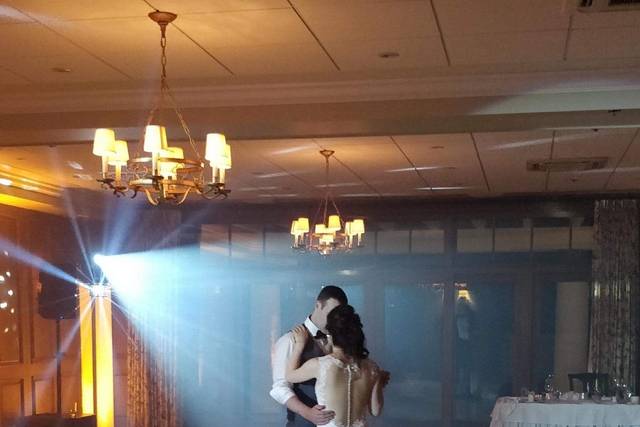 Katerine B.

Married on 11/09/2021

Don't hesitate to book!

We made alot of different decisions over the corse of planning a wedding during covid but by far one of our best decisions was going with Exlusive Events for our mc and djing. We booked them over two years ago, pre pandemic, because he came very highly recommended from two different people. They really built up how amazing this team was, and often when things get built up there is alittle disappointment but I figured if they were even just half as good as I was being told I'd be happy. I was wrong they not only lived up to the hype and exceeded it !!! They really did more than just DJ and mc, they really helped my complete day go smoothly . The music as amazing! They were really great at reading the crowd. The entertainment was not chessy, super professional and engaging. They were very helpful throughout the whole pandemic in terms of follow up and bring flexable. We had so many of our guest comment on how amazing they were and how they loved the games and music. So many people even said it was the best music of all the weddings they've ever been to!!! They even sent us a list of all the songs they played and we haven't stoped listening to it. (afew of our guest too!). Definitely the best choice I made when planning my wedding (other than the hubby of course!)


Marylene D.

Married on 12/10/2019

Une note parfaite !

Yvan et Fabrice ont été tout simplement extraordinaires ! La qualité de leur animation et de leur choix musical ont fait en sorte que nous avons vécu une soirée de mariage tout simplement parfaite. Leur expérience et leur professionnalisme expliquent assurément ce succès. Une preuve: la piste de danse fut bondée toute la soirée et jusqu'aux petites heures du matin ! Ils sont tellement efficaces: Yvan répondait même à mes courriels un samedi soir, dans les 5 minutes! Leur sens de l'organisation est aussi à souligner ! Impressionnant. Nous nous sentions libérés et en totale confiance avec eux. Fabrice nous informait des principales étapes tout au long de la soirée et a su s'adapter aux invités qui ont pris la parole plus longtemps que prévu! Un énorme merci à vous deux ! On vous reprendrait n'importe quand !

Adriana G.

Married on 21/09/2019

Just amazing!

In preparing for our wedding, my husband Dimitri and I had one rule in mind, and that was that every vendor we hired had to be diligent, genuine and had to get our vibe. In our first few minutes of meeting Yvan, we knew Exclusive Events fit that criteria perfectly. Yvan and Fabrice were amazing in every way. Yvan was careful in getting to know us and helping us set us a perfect playlist for our day. Together, he and Fabrice guided our wedding without a hitch and afterwards, we were even sent a playlist of all the songs that were played at our wedding.

Truly, Exclusive Events and the team behind it are just amazing. The best kind of people you want backing you at your wedding. Thank you thank you thank you!!!

Are you interested?

Send a message

Kristina C.

Married on 15/09/2019

The best MC/DJ

Yvan and Fabrice were amazing! Yvan was so great to work with. He was so kind and helpful from our very first meeting and worked really hard to make sure our wedding went exactly how we wanted. You truly get a very personalized experience with Yvan at Exclusive Events. Yvan and Fabrice made our entire day and night run so smoothly, coordinating everything with our venue and other vendors. The music was spot on throughout the entire time. We've had so many people comment on how great and entertaining they both were and how great the music was throughout. They are really the best at what they do. Thank you so much Yvan and Fabrice for making our wedding day so perfect!!

Katya S.

Married on 14/09/2019

"These are the nights that never die" - Avicii

We currently live outside of the province of Qc, but we were coming back home (Montreal) for our special day. Given the distance, we didn't have the luxury of meeting with differenct vendors in person. Yvan was very accomodating to our situation and so we first met him over Skype last January. It was such a comfortable fit from the very beginning. He was very friendly and down to earth, we had a great vibe from him instantly. It was a super easy choice for us to pick him as the DJ for our wedding and we are really happy that we did. He was so helpful in the months leading up to our September wedding and we loved how organized he was throughout the planning process. All along the playlist construction process, Yvan was as easily able to adjust to our very specific requests and quirks, as he was able to improvise and complement our vision of the evening without us having to tell him everything. He knows his music and doesn't just do the average wedding DJ routine. He goes the extra mile to make sure everything feels personalized. He really knows what it takes to have a flawless wedding and he was a great help. It made everything so much easier for us.

On the day of the wedding, Yvan and Fabrice were really awesome. They were very professional and did an amazing job at hosting in both English and French. They are natural entertainers and all of our guests had a blast. During the reception, we received a lot of great comments from our guests from all ages saying how the selection of songs was amazing. The evening culminated in a crescendo of a mix of classics and more recent hits that made the party go in overtime! :) We know that the party was a great success largely because of Exclusive Events and we are extremely happy that we had the priviledge of working with them.

We wouldn't have changed a single thing about our entire experience and we would recommend them again and again.

Yvan and Fabrice, we sincerely thank you for making our day so special! We loved having you there with us and we wish you guys much continued success! Any couple would be lucky to have you at their wedding :)

Ivana M.

Married on 31/08/2019

Simply excellent

From start to finish, Yvan and his team were professional, took into consideration all of the needs and requests for our event and paid attention to the smallest details (like making sure his equipment matched our general decor) without even having been asked. In addition to his pre-event professionalism and attention to detail, he is an expert MC and kept 400 guests on their feet all night long with music that represented everyone's tastes. It was a second year in a row that we booked Yvan for our high school's prom and have booked him again for a third year without question or hesitation. It is an absolute PLEASURE to work with Exclusive Events! They simply make the party.

Alexandra C.

Married on 24/08/2019

La meilleure équipe de DJ et animateur pour avoir un party mémorable !!!

Dans un mariage, on peut avoir la meilleure nourriture, la meilleure salle, les meilleures décorations, les plus belles fleures mais si le party ne lève pas, tout ça ne sert à rien ! C'est pourquoi l'animation et la musique étaient tellement importantes pour nous !

Quand nous avons rencontrés Yvan et Fabrice nous avons été impressionnés à quel point ils étaient préparés et professionnels ! Nous avons su avant même la fin de la rencontre qu'ils comprenaient nos besoins : on voulait un party en FEU que nos invités allaient se rappeler longtemps et on ne voulait pas d'animation quétaine de mariage et c'est ce que nous avons eu !!!!!! Nos invités ont adoré la musique tout au long de la soirée parce que Yvan a su bien comprendre le genre de musique qu'on cherchait et qui plairait à tout le monde ! Nous avons dansés et fait le party du début jusqu'à la fin !!! Nos invités nous ont mentionnés n'avoir jamais eu autant de plaisir dans un mariage !

Merci à Fabrice pour une animation hors paire tout au long de la soirée qui a su profiter impliquer tous nos invités !

Avant le mariage, Yvan a bien pris soin de revalider avec nous nos besoins et ce qu'on voulait et on ne pourrait être plus contents et satisfaits de notre soirée mémorable !!!!!!

Yvan et Fabrice se donnent à fonds pour leurs clients et ça fait paraît ! Ils ont dépassés nos attentes et je les recommande fortement sans hésiter !!!


Tracy

Married on 10/08/2019

Simply The Best (Better Than All The Rest)!

Yvan and Fabrice were the DJ and MC duo at our wedding on August 10, 2019 at Coteau Rougemont.

From the moment we first spoke to Yvan via Skype, almost a year before our wedding, we knew that we had connected with someone really special who truly cared about the people he worked with.

No matter the question, time of day, or relevance to DJ/MC duties, Yvan would always be there to answer any and all queries we had- and lightning fast speed at that! In fact, his promptness was almost beyond comprehension. The fact that Yvan was willing to help with anything at all wedding-related was beyond appreciated and helpful. It's as if Yvan's goal is to make your wedding experience the least stressful it can possibly be.

As our MC, Yvan was exceptionally thorough with his "research" of us, making sure to know us inside and out, and to really find out not only all of the hopes and desires we had for our wedding, but who exactly we were as a couple. He made our reception the most personal experience we could have ever asked for. In fact, all of our guests thought that Yvan was a relative or close friend of ours (we even wished he kind of was, to be honest!) because of how well he knew us. Yvan was incredibly engaging with the crowd, thoughtful, and really funny. The personal anecdotes he interjected throughout the evening were just perfect and he really made our guests feel a connection to not only us, but to him as well.

Yvan and Fabrice were phenomenal with their sound set-up, not only preparing for both indoor and outdoor ceremony contingency plans (we had an outdoor ceremony and it was pouring rain until just an hour or two before we were set to begin) but also with helping to set-up a 12-person choir and accompaniment, a cocktail band, our main reception tent, as well as an indoor space we had to occupy for our after-midnight dance party. They did this with incredible skill and true professionalism, and everything went off without a hitch. Every vendor we had was beyond pleased with them and the sound quality they provided, and even asked for their contact information in hopes of working with them again.

Throughout the night, Yvan and Fabrice kept the party going from beginning to end, playing music that we had carefully selected (I think I sent him over 150 songs, oops!) but also adding in some music that got everyone dancing. They closed the night with our wedding song, a wonderful surprise to both of us.

Following the wedding, Yvan provided us with a full playlist of the entire night, a really nice and thoughtful touch.

We honestly and truly had the most amazing experience with Exclusive Events at the helm of our wedding and we would recommend them one million times over.

Yvan and Fabrice, from the bottom of our hearts, thank you for providing us with the wedding of our dreams!

Tracy and James
Coteau Rougemont
August 10, 2019

Samuel-Isaia J.

Married on 03/08/2019

Really good experience!

Évènement: Mariage

3 août 2019 au Centre des sciences de Montréal.

Yvan a fourni un service exceptionnel autant au niveau de l'animation qu'au niveau musical. Notre DJ nous a laissé tomber un mois avant le mariage. Yvan n'avait donc pas beaucoup de temps pour se préparer. Malgré tout, il a répondu à toutes nos attentes.

Son professionnalisme, son souci du détail et sa disponibilité durant la préparation ont été extrêmement appréciés. Il a pris le temps de nous rencontrer afin de déterminer nos besoins, communiquer avec nous par téléphone afin de revoir les détails importants et il a réellement pris le temps de connaitre nos préférences musicales. Yvan offre un service très personnalisé. Il a également su s'adapter très rapidement à nos demandes/modifications de dernières minutes

Nous avions des invités qui parlaient uniquement anglais, français ou espagnole. Yvan a animé et diverti nos invités dans les trois langues toute la soirée, et ce, sans aucun problème. Vraiment génial!!

Nous recommandons ses services sans aucune hésitation.

Pierrette & Samuel


Nat

Married on 27/07/2019

Hands down the best DJ you could have

Long and detailed review ahead :)
We knew Yvan was going to be amazing the first time we met him. He was listening, taking notes, asking all the necessary questions and even guiding us and giving us ideas. We sat down together and filled a document he had made with very important questions and it actually helped us shape and understand how our night would be very early in the organization process. Yvan was easygoing, always reassuring, never in a rush and he always answered our calls and emails immediately.
He really respected everything he said he'd do and made it happen! He was also our MC and he honestly had the perfect charisma for that!
Our wedding was multicultural, I am syrian, my husband is chinese and lots of our friends present at the wedding were also from different cultures. So as you can imagine, the challenge was not easy and our expectations were high because we knew that our guests would want to party non stop. And let me tell you that Yvan exceeded all of our expectations, he mixed like CRAZYYYY, all of the transitions between arabic/english/french/spanish music were smoooooth. He played arabic songs perfectly, really better than most lebanese and syrian DJ I've experienced. And the dance floor was on fire ALL NIGHT. We kept dancing non-stop like party animals until 3:30 AM and that was thanks to Yvan because he really knew what would light up the dance floor until the very last second.
The next day we were getting messages and calls from our friends telling us that their feet were sore and that the DJ was amazing.
From the day we met Yvan we knew we were in very good hands but honestly he exceeded ALL of our expectations.
Yvan is veeeery easy going which is very nice and refreshing to have when you're stressed out while preparing your wedding. He puts you at ease with his professionalism and most importantly he comes prepared and he delivers.
We are so glad we found this gem!
Are you interested?
Send a message