25 reviews
Quality of service

4.1 out of 5 rating

Response time

3.8 out of 5 rating

Professionalism

4 out of 5 rating

Value

4.1 out of 5 rating

Flexibility

4 out of 5 rating
21 User photos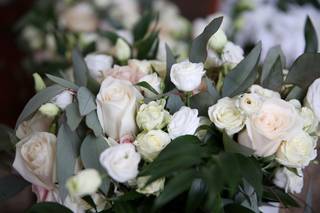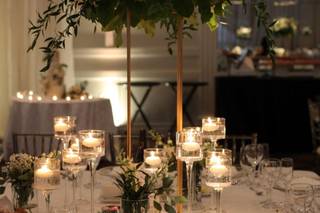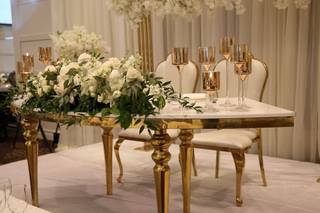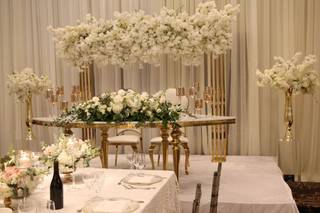 + 17

Photos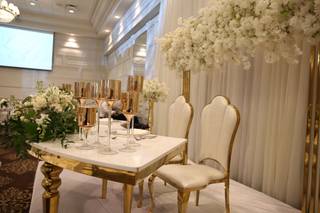 Monica

Married on 06/11/2022

Beautiful without breaking the bank

Natalie's Prestige gave us the decor/florals we envisioned for our wedding day at an affordable price. She is creative, talented, flexible and will work with you to come up with decor doable within your budget. Our clear acrylic chuppah for our Jewish ceremony was breathtaking. Our florals matched our colour scheme, venue style, and general vibes of our day perfectly. She also upgraded our floating candles which was a lovely surprise for us on our day (from pillars to Monet stems). Natalie cares about her work and wants to ensure her clients are happy! Thank you for making our big day so beautiful.

https://www.instagram.com/reel/Ckoe_DWtst0/?igshid=ZDhmZGIxNmQ=

Natalie's Prestige's reply:

It was our pleasure to work with you guys big thanks for your wonderful feed back and effort xoxo 😘

Christina

Married on 20/07/2022

Horrible, unprofessional and rude

Natalie is completely unprofessional and incompetent. She does not honor your contract and will block and ignore your messages. She's impatient and just wants to take your money. She's constantly arguing with you when all you're trying to do is talk and figure out your decorations.

Lystia

Married on 15/07/2022

Amazing decor!

I couldn't have been any happier with the decor Natalie did for my special day! It was a dream come true. My guest were all complementing how beautiful the decor looked! Thank you so much Natalie.

Are you interested?

Send a message

Maria S.

Married on 22/05/2022

Contract is not legally binding

She will take your money in full, miss several items on your wedding day and then block and ignore you! Refuses to give me a refund even after several emails were sent to her highlighting the items she missed (these were clearly noted in the contract)!

STAY AWAY FROM THIS VENDOR!!!

Sophie M.

Married on 22/05/2022

Theif and liar

Stay away
Pays zero attention to detail . Over books herself and unresponsive. She will gladly take your money and make promises she can't fulfill . She will also leave you with minimal decor to use what you were promised at other weddings instead.

Laura M.

Married on 30/04/2022

Amazing Wedding Decor

We hired Natalie for our wedding this past April 2022 and she did such an amazing job!
I absolutely loved my bridal bouquet that she made! It was exactly what I wanted! She also did an amazing job with the bridesmaid bouquets and also the rest of the flowers!
She decorated the church beautifully with flowers at the front and also in all of the pews!
She did such a good job decorating our hall for the reception as well! I loved the bride and groom table and head table set up and the centrepieces came out perfect! It was honestly gorgeous and everything we wanted and more! Definitely would recommend Natalie for wedding decor! She is such a nice person and her and her team do amazing work!

+ 2

Photos

Natalie's Prestige's reply:

It was our pleasure to work with you dear Laura, we wish you best of luck and happy Marriage life.
Sincerely, Natalie's Prestige team.

Joelle M.

Married on 16/10/2021

Amazing quality and brought vision to life!

Natalie was amazing to work with. I hired her for my bridal shower as well as my wedding ceremony and reception. She is very attentive to detail, works really hard at what she does, her work is stunning, and finally she works from her heart! Our wedding was postponed multiple times and Natalie would always accommodate us no matter what. She wanted our wedding to look amazing more than we did. I cannot imagine having my wedding decorated by a different vendor! I highly recommend working with Natalie's Prestige!

Natalie's Prestige's reply:

Thank you sweetheart for your fantastic feed back I'm so glad that you liked every details of your beautiful decor and flowers much love to you guys xoxo

Bride2Be

Married on 07/08/2021

Everything look beauitful!

Natalie made everything so beautiful! Thank you!

Natalie's Prestige's reply:

It was such an honour to work with you beautiful, thank you for choosing our company wishing you a best of luck.

Maria S.

Married on 23/05/2021

Beware- breaches contract


If you are looking for a decorator/florist stay far away from Natalie's Prestige. We booked with her 3 years ago and finally had our wedding in May 2022. Our experiences with her with horrible. Firstly, she never responds to emails and it's very difficult to get a hold of her. When we finally did have a meeting with her to review our floral and decor contract it was evident she did not pay close attention to details and this was again made evident when she sent back our contract that was missing information. I took the time to review and add in the additional items that were missed and provide a re-cap of everything via email, she later updated the contact accordingly.

We paid her in full and never once bargained with her. 2 days before the wedding she emailed me asking if we still "wanted church decor". Mind you this was already noted in the contract and paid for, so I found it very odd. To me this was another red flag and I already started to feel uneasy about the vendor. On the day of the wedding we did our first look in the venue space and I was simply devastated, everywhere I looked there were items that we paid for and were included in the contract that were completely missed by the team.

The head table decor was horrendous and completely empty. She scattered a few tiny cheap vases of hydrangeas and roses, completely not what we had agreed too or paid for. She was to provide $1200 worth of florals with candles throughout the arrangements. There was no more than $200 worth of florals with zero candles. The linens on the head table were too short and the sequin part was flipped upside down (very sloppy). Her excuse was that she had no idea the head table would be so big, even though I had told her the size of the tables the venue uses and how many people would be seated there (she was again ignored these details). Further to this she did not provide the additional crystal candles on the two up-long friend tables (again paid for and noted in the contract). The cake table wasn't decorated (again in the contract and paid for) she blatantly lied and said it's because the cake was on the table and her team cannot risk moving the cake. This was another lie as she posted a video on her Instagram page of our decor and the cake table is empty with no cake on it! Her team just didn't bother decorating it…

I paid for 4 additional centerpieces, as I wanted to use them for the receiving line, what a shock, once again completely missed and never provided.

Further to this, I had packed additional decor that I wanted her to use as "filler" in case there were empty spaces. She ended up stealing some of these items and when I asked her if her team took them she was very defensive and said she spoke with them and they would never take anything. 4 days later and after I physically checked the entire venue I messaged her again and she texts me without apologizing just that she "found the items" and for me to go pick them up immediately….

Ultimately, Natalie took on a total of 4 weddings on the same day as mine. She posted all of them on her Instagram and it was clear all the decor I required at mine was used at the other weddings. I was simply a quick cash grab for her.

Stay away from this vendor, she is unprofessional, lies and will ignore/block you when you try to follow up and get back what she owes you.

Natalie Prestige, Shame on you!!!

Melissa G.

Married on 08/05/2021

Extremely Unprofessional and Rude

Where to begin? I had looked into Natalie's work well over a year ago at this point and decided to set up a call to understand how the entire process worked from decor selection, to cost, etc. When we spoke on the phone I was met with a slight condensing tone when I would ask questions about the decor, placement, style and was flat out asked " you don't trust me? I've been doing this for years". I had explicitly told her I do not want to obtain my flowers from her as I already had this covered locally but was met with " honey, I have good prices let me just put the price down for you and we can decide later". This is an important detail that I will touch on later. Since I was planning in a pandemic I was not able to meet with Natalie nor see her warehouse in person nor was she familiar with the venue I had originally booked my wedding in. I was so taken aback by her attitude, but in all honesty we were a bit panicked that our wedding was quickly approaching and we hadn't confirmed a decor company. Natalie's work looked good and she was given high ratings.

Needless to say, we decided to book with Natalie and that is where the entire story goes downhill. Our wedding, like many others, had to be rescheduled twice and to another location. Natalie was ONLY responsive with changing the dates but for months on end would not respond to my emails asking to go over the decor. When she finally did respond to my email, she was abrupt and condescending and said that she can only connect with me three weeks before my wedding to finalize things. Sure enough, it is a week and a half before our wedding and we had not heard nothing back from Natalie even after numerous phone calls and emails. Finally, once my fiancé reached out to her she actually picked up and was fairly decent over the phone. Never have I felt such sexism from another woman. She was polite and accommodating to him.

The biggest sticking point here is that despite her picking up my fiancé's calls, she rescheduled our final decor calls two times and tried to a third time. That is when I got involved again and the screaming match ensued on Natalie's end. She was trying to spin a web of lies that she had ordered all of these flowers for our event already and that we MUST pay for them and continued to lecture me on how she is a small struggling business. Let's keep in mind that my wedding got rescheduled, changed locations and I was explicit in that I did not want to order flowers from her. For months I had also tried to connect with her to finalize the decor. She literally SCREAMED at me and said she couldn't do my decor anymore. That is when I had to engage in a heated argument DAYS before my wedding to ensure that my hall would look decent. Long story short, Natalie ended up conceding and did decorate our hall but PLEASE DO NOT BOOK WITH HER. You are taking such a risk and the panic, anxiety and emotions that I had to go through was not worth it.
Are you interested?
Send a message