Reviews for Cakeity Cakes
Awards



39 User photos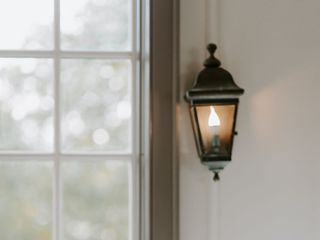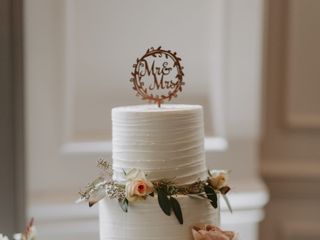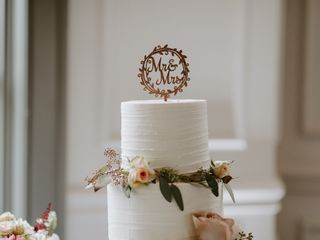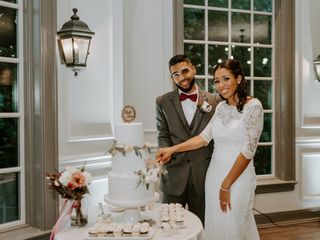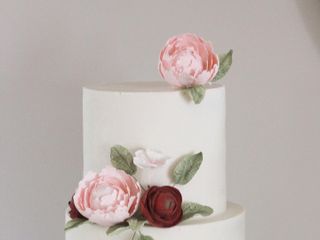 Andrea W. · Married on 27/06/2015

Nicole was the best wedding vendor to work with. Throughout the planning process, she was always very quick to respond to emails and always friendly and professional. We had met with two other vendors before meeting with Nicole, and I knew I wanted to go with Cakeity Cakes after meeting her. Not only did Nicole give us generous cake portions for the tasting, but she also offers a lot of choices for flavours and colours without extra charge. Nicole can make beautiful extravagant cakes, but I didn't want to spend a lot on the cake so wanted a cupcake tower with a simple, small cake on top. Nicole was able to give us what I envisioned within our budget with her reasonable prices. We're used to getting cakes from Chinese bakeries, which aren't as sweet as western cakes so I wanted to avoid the really sweet flavours. With Nicole's suggestions, we chose banana and vanilla swiss meringue, lemon and strawberry, and red velvet and cream cheese for the cupcakes, and chocolate mint and vanilla swiss meringue for the cake. They were delicious, and even my parents complimented how good the cake tasted. I made my own topper, which I was a bit concerned could fall out but I didn't have to worry with Nicole's experience and expertise. The only thing that got us a bit concerned at the wedding was that the cupcake stand was tilting and wobbly during the cake cutting but luckily it didn't topple during the cake cutting and when people took cupcakes. Another vendor had warned us about cupcake tower stands being wobbly, but I wanted the cupcake tower and would choose this again. Nicole already had another wedding booked for late afternoon uptown and I'm glad she was able to work with us for our morning/early afternoon wedding in downtown Toronto. We live in Markham, so for meetings we met halfway. I would highly recommend Cakeity Cakes to friends and others.

Sent on 03/07/2015

Cakeity Cakes's reply:

Wow thank you Andrea for such kind words!! It was my pleasure, and you and Josh were wonderful to work with as well! I'm so glad I was able to make your vision a reality and add to your special day. Your arrow topper looked amazing!

Congratulations to you and Josh and best wishes for the future!

Sarah W. · Married on 05/06/2015

Nicole was a pleasure to work with and she had so many choices. Her prices are very reasonable and she exceeds the value through her attention to detail, professional skills and great tasting cakes! She executed our vision perfectly. Thanks Nicole!

Sent on 23/06/2015

Cakeity Cakes's reply:

My pleasure Sarah!!! It was great working with you as well, and it was so nice to be able to see you on your wedding day too. Congratulations again to you and Scott!

Nancy · Married on 16/05/2015

Nicole is VERY talented. She created a lovely cake for us with buttercream vs fondant icing and it looked and tasted fantastic! We also ordered cupcakes which were also beautiful and yummy! Nicole responded to emails promptly and helped me figure out ideas...she is super nice and cares a lot about her work! Thank you so much for the beautiful cake and cupcakes! They were a hit!

Sent on 18/05/2015

Cakeity Cakes's reply:

Awwww thank you so much Nancy! So nice to hear! It was a pleasure working with you to come up with the perfect design for your special day. Congratulations to you and Steve!

[Anonymous]

Nicole did a wonderful job on both my bridal shower cake and wedding cake. The quality of her cakes are amazing especially for the value of her pricing. She is extremely professional and was able to work with my ideas and bring them to life. She was also respectful when suggesting ideas to improve my vision. I would absolutely use Nicole for any future events! I had many guests at both events comment on how tasty the cake was. Thank you for your deliciously beautiful cakes.

Voula

Sent on 11/02/2015

Cakeity Cakes's reply:

My pleasure Voula!!! I enjoyed making both cakes and working with your vision for each amazing event! Your wedding was stunning, and I was honoured to add the cake to your decor. Thank you for sending pictures as well! Congratulations again!

Janice P. · Married on 21/12/2014

Nichole was great to work with and I will be using her for my future events. She made two different cupcakes for my wedding. And a beautiful cake !! Everything was amazing and looked so good set up. I requested her to box up the cupcakes Not only amazing presentation but extremely tasty! I recommend her above anyone else. She is willing to fulfill special requests as well!

Sent on 13/01/2015

Cakeity Cakes's reply:

Thank you Janice!! My pleasure! I'm glad the cupcakes and the cakes were enjoyed!

:)

I look forward to creating more cakes for you in the future!

[Anonymous]

Nicole was one of the best vendors to work with, she is energetic and really friendly. She listened to our vision of our wedding cake and gave us really great suggestions in accordance with our wedding theme. Most importantly, her cakes are extremely beautiful and taste delicious!

Sent on 25/10/2015

Cakeity Cakes's reply:

Thank you so much for your kind words!!!

Sarah D. · Married on 27/09/2014

Nicole. What can I say that hasn't already been said. You were as sweet as your cakes looked and from the moment we connect via email, I knew you were my girl. Your detailed response to my request for quote was no only helpful but so friendly. You had great ideas to help Chris and I stay within budget and definitely blew us away with the tasting. I'm a vanilla girl til' the end but I actually fell HEAD OVER HEELS for your chocolate butter cream. YUM!!!!!!!!!!!! Thank you for helping us with our special day. Every time I look at our Ariel and Wolverine cake toppers I'll remember all your hard work. :)

Sent on 30/09/2014

Cakeity Cakes's reply:

My pleasure Sarah!! You were excellent to work with and so much fun to talk to as well!

Congratulations again!!!

Robin A. · Married on 13/09/2014

Nicole of Cakeity Cakes made cupcakes and a topper cake for my wedding. She made a variety of flavours including lemon/raspberry chocolate/peanut butter, browine/mint and vanilla. I sampled one of each at the wedding and they all tasted great! Nicole was incredibly helpful in coming up with a plan about how many cupcakes to order. The cupcakes also looked beautiful! I sent her a swatch from my bridesmaid dresses and she matched the icing colour exactly. I could not have been happier with how everything turned out. Nicole was also very professional and responded to emails promptly and in a professional manner. She was one of the best wedding vendors we dealt with. I highly recommend using Cakeity Cakes for your wedding, you will get value for your money.

Sent on 21/09/2014

Cakeity Cakes's reply:

Thank you for your kind words Robin! It was a pleasure working with you, and I was so pleased with how everything turned out as well!

Congratulations to you and Mark again!

:)

Solomia R. · Married on 06/09/2014

Nicole was amazing vendor. She responded promptly and was extremely professional. The cake she made was not only beautiful but delicious. I would definitely use her for any of my future cake needs. I would strongly recommend her to any of my family and friends. Thank you Nicole for everything!!! You made my wedding experience amazing.

Sent on 23/09/2014

[Anonymous]

Our guests loved our mini cupcakes (so my husband and I! For a summer wedding we had a lemon cupcakes with raspberry icing and they were the first ones to go! Really great working with Cakeity Cakes and she dropped them off the day of the wedding which was fantastic! Highly Recommended

Sent on 24/10/2014

Cakeity Cakes's reply:

Thank you so much!! My pleasure!!! I am so happy to hear you and your guests loved them!