Reviews for Aga Khan Museum
Awards
38 User photos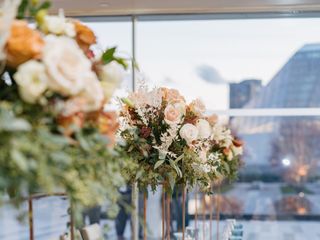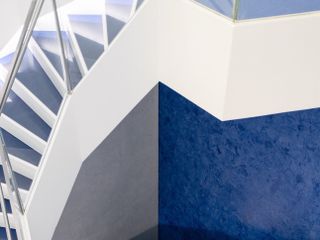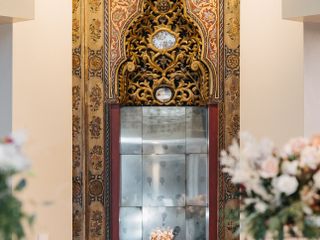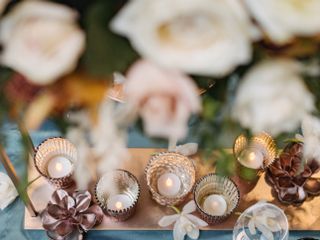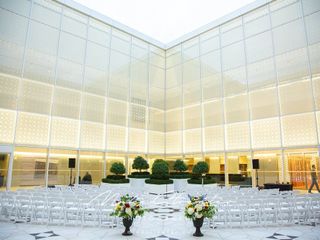 J & · Married on 02/09/2018

Beautiful venue and excellent customer service

The AKM made us feel like we were valued, important and were in excellent hands. Sonia took to time to understand our requirements, she spent a significant amount of time walking us through everything to ease the anxieties of planning our wedding, she was super prompt in responding to questions, and was very flexible in accommodating our needs.

Sent on 18/11/2019

Jon A. · Married on 18/08/2018

Jon and Aimee's Wedding

We got married at the Aga Khan Museum in August 2018. Our event coordinator was Sonia and she guided us throughout the entire planning process. We liked the Aga Khan museum because of the proximity to where we live and it was also a convenient and central location for most of our guests. Our ceremony was in the Atrium Courtyard and the open roof setting was very unique as it provided beautiful natural lighting on a during the afternoon. Cocktail hour was held on the spacious and airy Diwan Restaurant patio where the bartenders served our custom cocktails along with a delicious medley of hors d'oeuvres. A formal dinner reception was held in the Atrium with a few rooms and sections transformed into various spaces such as a photobooth, video guestbook, and children's area. The after dinner portion was held in the Courtyard and we and our guests loved dancing under the stars on a gorgeous summer night. It was truly a night to remember thanks to the aesthetics and elegance at the Aga Khan Museum.

Sent on 24/11/2019

Amanda D. · Married on 18/08/2018

Perfect wedding in an incredible venue!

The Aga Khan Museum was the perfect venue for our wedding ceremony. We wanted a small intimate ceremony in a unique setting and a place where we could take our wedding photos. The venue itself is absolutely beautiful and requires little to no decoration. We were able to capture spectacular photos and videos at the park and courtyard. Sonia who coordinated our wedding was incredible to work with from start to finish. She was always responsive, organized and accommodated all of our needs. Overall we couldn't be happier!

Sent on 05/12/2019

Rah · Married on 04/08/2018

Gorgeous venue for our Muslim wedding

We loved having our wedding at the AKM. Sonia was an incredible help to us and a great planner - she was responsive and helped us with many details, and worked well with all our vendors and our day-of-wedding planner. The grounds were beautiful and the stage was perfect for our ceremony. We only had two issues / pieces of feedback. One is that there were temporary photography exhibits in the grounds and the reflecting pools that would have greatly affected our pictures and essentially ruined them. However, Sonia was able to remove one of the exhibits so we could still take beautiful pictures in the natural setting. Our other issue was that McEwan Catering was not the best catering service, and AKM was not flexible about letting us bring in another caterer. Ann was quite curt, rude, and not responsive at all about our catering. Thankfully, we only had a small reception post-ceremony and did not have to worry about working with her to plan a full dinner. Otherwise, we LOVED having our wedding at AKM and would gladly return again! It is such a meaningful, special, and beautiful place.

One other note is that we had our wedding ceremony inside on the stage, and we were not allowed to have real flowers or candles indoors, which was challenging. However, we found a great decorating vendor who still made the stage beautiful.

Sent on 17/11/2019

Madeeha H. · Married on 29/07/2018

Beautiful venue and professional service!

We had a small wedding ceremony in the Museum's Patron's Lounge. The space was perfect for an intimate gathering and had a beautiful view of Aga Khan Park.

Sonia Borkar assisted us as Event Coordinator and did a wonderful job. She was responsive, offered helpful suggestions, and did her best to ensure our event went smoothly.

Everything came together beautifully on the day of the event and our guests were very pleased!

Sent on 07/10/2018

N & · Married on 21/07/2018

A fantastic and beautiful wedding experience at a world-class museum!

The staff and volunteers at the Aga Khan Museum went above and beyond the run-of-the-mill wedding planning activities to provide us and our guests with a fantastic and beautiful wedding experience. The museum takes an inclusive and pluralistic approach to multicultural traditions and values diversity. Sonia, who is the wedding specialist at the museum, is an amazing source of inspiration and ideas!

Sent on 23/09/2018

Anar M. · Married on 08/07/2018

Simply Amazing

Sonia was pivotal in ensuring a flawless transition from appetizers to dinner. The food was punctual and absolutely delicious! So many compliments on the venue and excellent service! Would highly recommend to my family and friends.

Sent on 17/11/2019

Faria · Married on 30/06/2018

Gorgeous, unique venue!!

We held the welcome reception to our wedding weekend at the Aga Khan Museum (atrium and courtyard) in June 2018 and could not be more thrilled with our decision to use such a gorgeous, unique venue for our event! Sonia was a DREAM to work with - patient, open minded, and offered great suggestions based on our vision and the specific details we wanted to make sure were included in our event. The entire AKM staff was incredibly professional, and our guests were blown away by the inherent beauty of the museum! Would absolutely recommend this venue for anyone thinking about a wedding or any other event in Toronto!

Sent on 20/09/2018

Fatima · Married on 25/06/2018

Intimate Venue and Excellent Service

We are so happy to have held our special day at the Aga Khan Museum! The venue was gorgeous! The staff was very helpful and flexible with preparations for our special day and were very accommodating on the day of the event. Our guests still rave about the service, food and elegance of the site!

Sent on 24/11/2019

Tehzin C. · Married on 26/08/2017

Dream fulfilled!

Immediately after we got engaged, we knew we had to have our wedding at the Aga Khan Museum. It is such a beautiful and serene space and we knew this would be the perfect backdrop to our dream wedding. Being a multi-faith couple (Muslim and Christian), we had two wedding ceremonies. We used the entire space - we used the Aga Khan Museum courtyard for our non-denominational wedding ceremony, the Ismaili Centre Toronto for our Muslim wedding ceremony and the Aga Khan Museum and Park for our pictures.

The space itself was beautiful and allowed our photographers to capture our day so well. Not only was the space phenomenal but it was the expertise, support and professionalism that Sonia provided that took our wedding experience to the next level. Sonia took all of our requests in stride and responded promptly which made our entire wedding planning process smooth and stress-free. Sonia assisted us with our insurance, chairs, stanchions, volunteers, early entry to the museum, multiple rooms for use etc. She was present on our wedding day to ensure everything ran smoothly. Thank you just doesn't seem enough.

This venue will always hold a special place in our hearts and we will never forget the support that was provided to us during the days and hours leading up to our wedding by the team. You truly fulfilled our dreams!


Sent on 17/11/2019

Aga Khan Museum's reply:

Thank you so much; it was an absolute pleasure to work with you and to be a part of your special day.