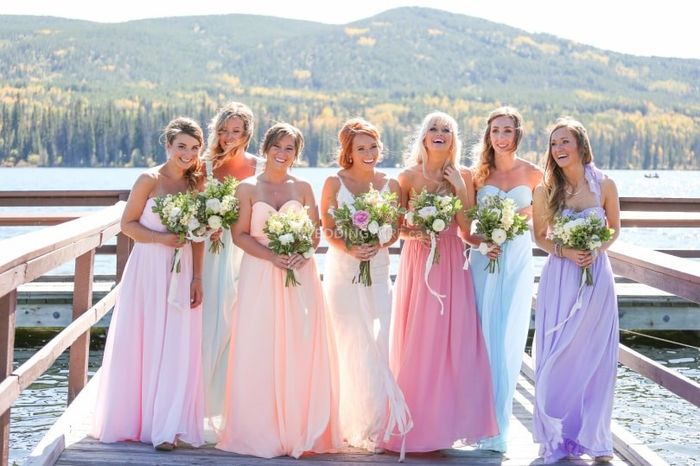 Spring brides! What are your wedding colours?
What colours are you using for your spring wedding? Are you drawn to neutral and pastel palettes, or are you planning lots of pops of colour? Photo from Sheer Floral and Silk in Kamloops, BC
Steal blue, ivory, gold decor and lots of greenery!
Go to the discussion