Stephen and Julia's wedding in Toronto, Ontario
Elegant Summer Fuchsia 6 wedding vendors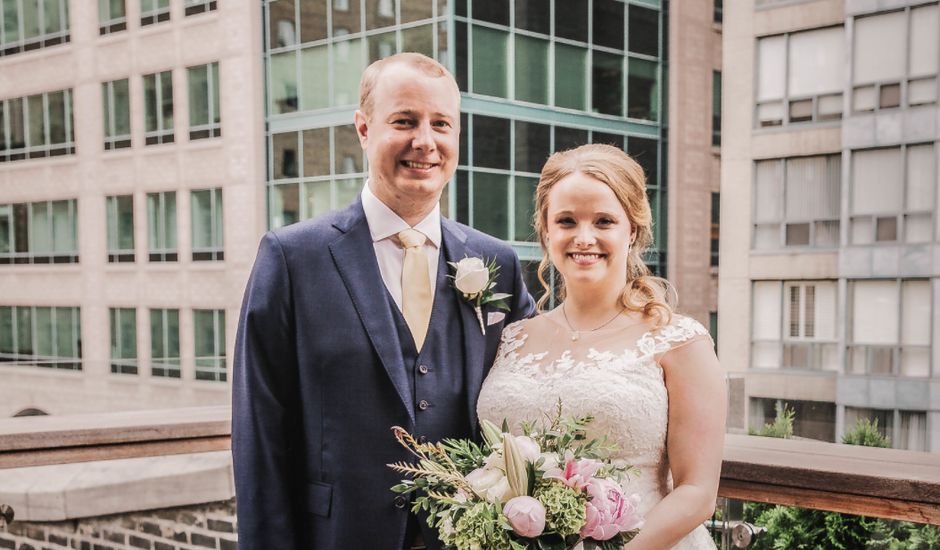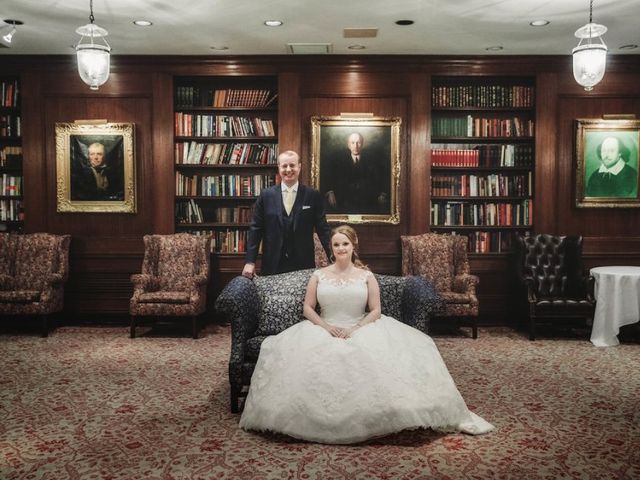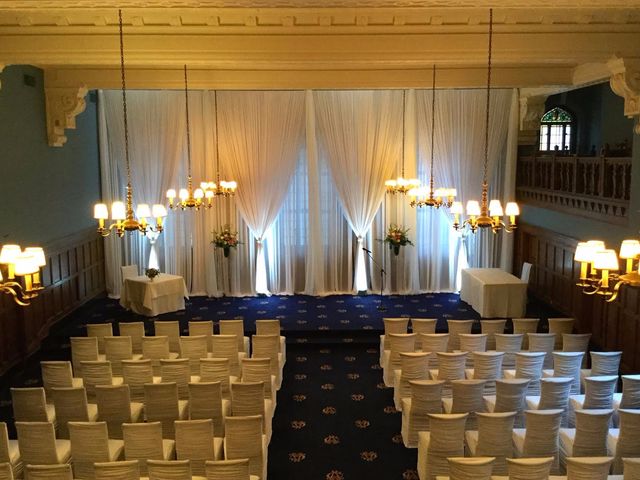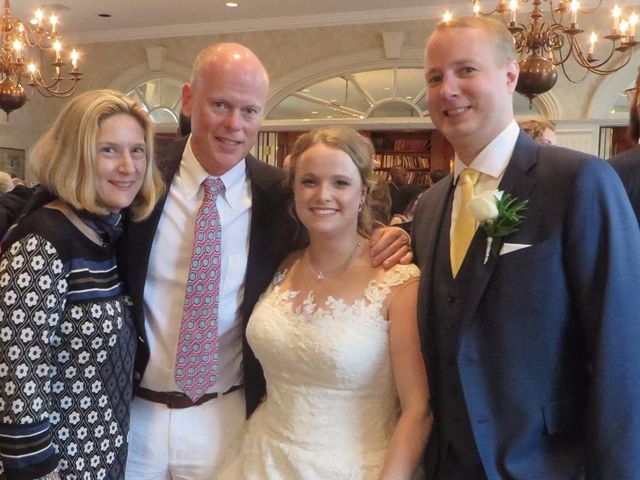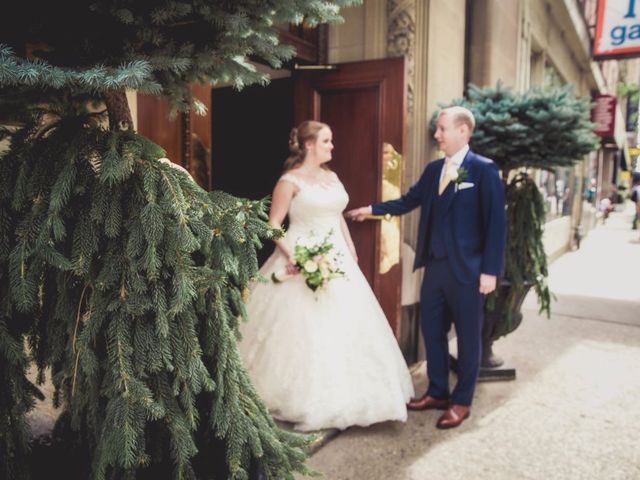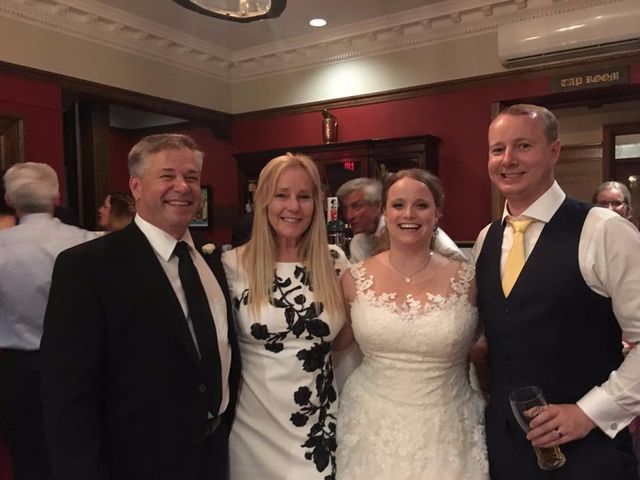 The story of our wedding
Stephen Blair Andersen and myself, Julia Kathleen Mackenzie, got married on Saturday June 17th, 2017 (yes, we picked that date on purpose!) at the beautiful Albany Club of Toronto.
I knew we were getting married long before I actually got that ring on my finger, and in fact, we even went to the Albany Club's wedding open house before he proposed! He was totally roped in already. Being the amazing partner he is, Steve went along with it all like a champ.
Obviously I knew it was coming, and I told Steve there was no way his proposal was going to surprise me. I was going to know!
Then he proposed on Mother's Day in front of my family (pre-arranged with them of course!) knowing I care about my family, and shocked the heck out of me! Couldn't have asked for anything more perfect.
I organized most aspects of our wedding day, and our decor, flowers, food and music were amazing. So many people keep telling me it was the best wedding they've ever been to! Our goal was to have a wedding that was fun, laid-back, yet still completely elegant and gorgeous.
Continue reading »
I got a princess cupcake dress, and Steve got a custom made Italian-suit. Not to brag, but we looked amazing.
My bridesmaids were incredible, they looked so beautiful and they tried to not let me do anything but relax and enjoy the day (not easy for a control freak!) and they kept the dance floor alive the whole night! They must have been exhausted afterwards. The groomsmen looked great, took gorgeous pictures and of course told us all how great we looked.
It's turned into a bit of a blur unfortunately, but I will always remember how perfectly and beautifully everything went. Huge shout outs to my makeup artist Face Time Makeup with Daniela Polla, Amy G from the Bridal Hair Collective for making me and my girls look completely incredible, our awesome DJ from Impact (for a good time call them, they know how to make a party happen!), to our decor company Chair Covers Plus who transformed a beautiful space into something completely ephemeral (yes, ephemeral - it was spectacular), to our tireless photographer Lesley Lui from Through the Looking Glass Photography, to our wedding day coordinator April Thornton at the Albany Club of Toronto, and Olivier the wine and food manager, and Chef Jay Parhar, they were all just amazing. Finally, to my incredible florist, who already had my business, but now has it for life. Thank you all so much!
Stephen and Julia's vendor team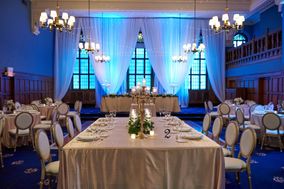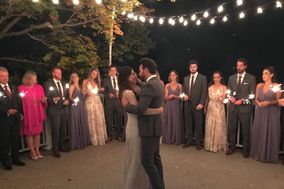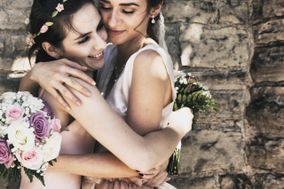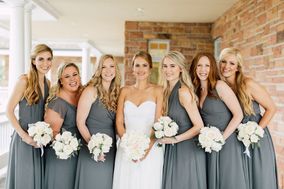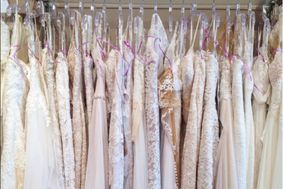 Bernard Thibault Floral Artistry
Floral arrangements
Other Ontario weddings
View all
Get inspired with Real Weddings
Other fuchsia weddings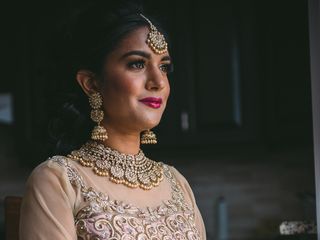 Show all
Other Summer weddings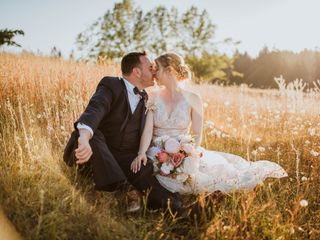 Show all
Other elegant weddings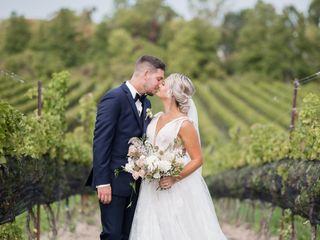 Show all